Despite how smug Twitter observers were the past few weeks, it seems Kim Kardashian was never disinvited to Anna Wintour's favorite party.
Page Sixreports that Kardashian will most likely attend the 2023 Met Gala, which will be themed around former Chanel head honcho Karl Lagerfeld, who died in 2019. According to sources, she will most likely attend with only one other member of her family. The news comes after Khloe and Kourtney also showed up at last year's "In America: An Anthology of Fashion" function.
Earlier in March, sources said otherwise to the outlet, who reported this year's event would be the first Kardashian-free function since 2013, sans the 2020 Met Gala, which nobody attended due to the pandemic. At the time, Page Six said that "Vogue boss Anna Wintour is cracking down on the guest list at the annual fashion fete — and that no Kardashians will make the cut." When reached for comment by the outlet, Vogue declined to speak on the matter, only furthering speculation.
Of course, there wouldn't be any speculation at all had Kim not infamously worn Marilyn Monroe's legendary Jean Louis gown last year, which the Hollywood legend wore to sing "Happy Birthday, Mr. President" to President John F. Kennedy in 1962. Archivists and fashion critics were equal parts amazed and outraged over her showing which preceded claims she'd damaged the dress and even altered it — a big no no, for obvious reasons.
For the record, Ripley's Believe it or Not, who loaned Kim the dress, said it had survived the Kardashian whirlwind despite evidence posted across social media to the contrary. Besides the integrity of its fabric, she was also accused of promoting a dangerous weight loss regimen to fit into it at all, boasting to reporters she'd dropped 16 pounds just to fit in it. "I would wear a sauna suit twice a day, run on the treadmill, completely cut out all sugar and all carbs, and just eat the cleanest veggies and protein. I didn't starve myself, but I was so strict. I wanted to cry tears of joy when it went up."
Something tells me she'll absolutely be there despite the hype around her absence. Any quick scroll through Google Trends will reveal how integral she's been to the event's continued vitality online, for better or worse. Besides, Kendall Jenner is with Bad Bunny now. If anyone's getting that coveted second slot, it's definitely Benito's new boo.
Photo via James Devaney/GC Images/Getty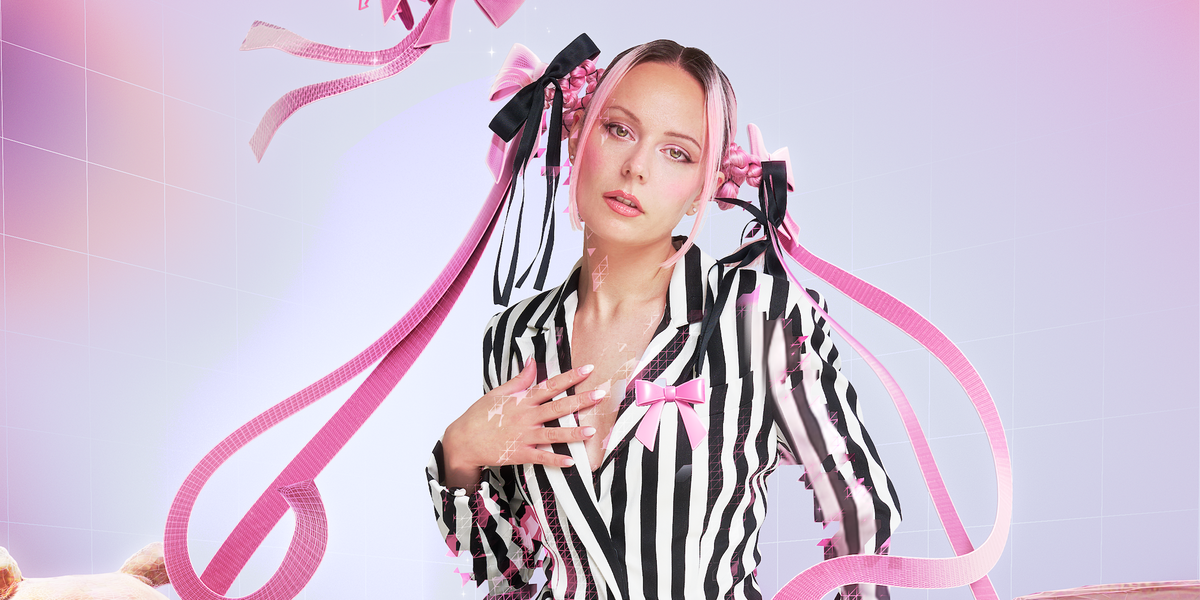 Music
Story by Harry Tafoya / Creative direction & VFX by Andy Rolfes / Photography by Nicholas Needham / Styling by Erik Ziemba / Hair by Davey Matthew / Makeup by Frostie Delite
Story by Harry Tafoya / Creative direction & VFX by Andy Rolfes / Photography by Nicholas Needham / Styling by Erik Ziemba / Hair by Davey Matthew / Makeup by Frostie Delite
07 November