This article is a sponsored collaboration between Nike and PAPER
More than any Air Force 1 in its collection, Nike's Triple Black is the shoe of the people. Created for the people, by the people, it is not simply a shoe but a lifestyle — one that symbolizes hard work, the grind and a hustle mentality. Kicks 4 the City embodies that spirit every day, one shoe at a time.
There are more than half a million homeless people in America on any given night, and close to half of them do not have access to comfortable shoes to protect them from freezing weather and potential injury. As winter closes in, we need to find ways to help.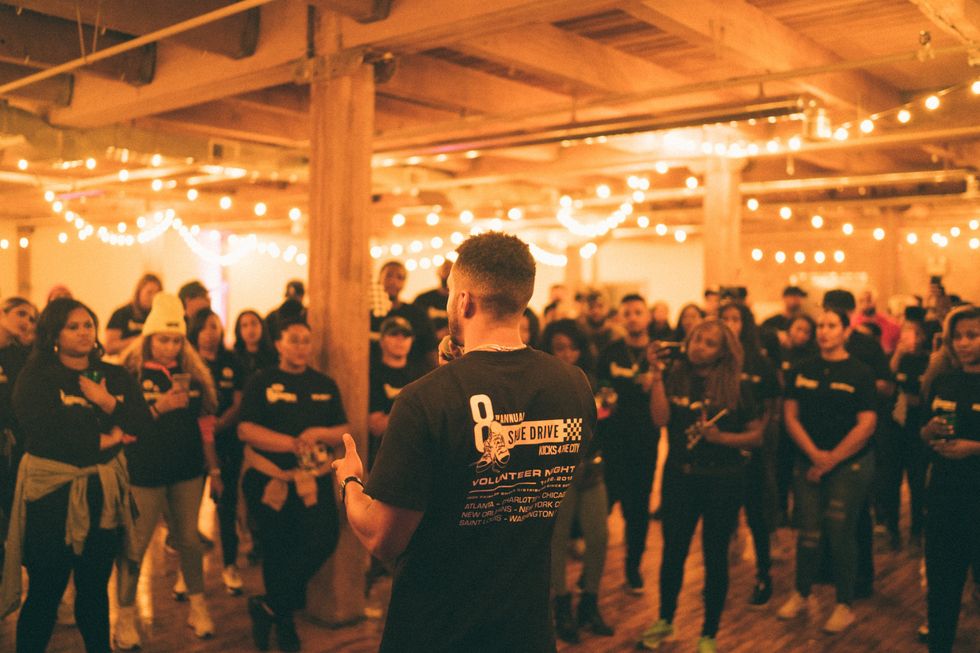 Kicks 4 The City proves that Millennials and Gen-Z give back. (Photography: Alexa Viscius)
Founded in 2012, Kicks 4 the City proves that sneakers can change the world. Its mission is to provide safe and comfortable footwear for those in need in cities around the country, but not just any shoes will do. Kicks 4 the City only receives brand new and gently used kicks that people will actually want to wear.
"We are a very shoe-conscious generation," Justin told PAPER. "So many shoes get pushed to the back of our closets and eventually thrown away. Those same shoes would feel brand new to those in need."
In honor of Giving Tuesday, PAPER and Nike had the pleasure of traveling to the Windy City to join Justin and the Chicago Kicks 4 the City team on the organization's final victory lap to collect, prepare and distribute more than 100,000 shoes to those in need throughout various communities.

A marathon of sorts, Kicks 4 the City hosts an annual shoe drive in seven cities during the first three weeks of November. During one intensive night, K4TC volunteers in these different cities perform a quality check, clean and prepare the donated shoes before distributing them to homeless shelters and public schools throughout their respective neighborhoods.
A friendly competition, each city battles it out to see who can collect the most shoes for those in need. This year, Chicago came out on top with over 5,710 pairs collected, followed by Justin's hometown of St. Louis, MO, not far behind with 3,292. Charlotte, NC rounded out the top three with 3,267 pairs. With all seven participating cities joining forces, Kicks 4 the City as a whole was able to impressively surpass its overall goal of 100,000 since its founding — garnering a total of 105,938 pairs of shoes collected to date.
While visiting Kicks 4 the City in Chicago, it was clear why the city is often referred to as "The Second City." It's all about people power, and it puts residents first, no matter what.
Justin's mission has been embraced internationally in Ghana, West Africa, nationally and locally across the streets of Chicago, from the city's iconic local sneaker store, Succezz to Michael Faraday Elementary School, where over 90 percent of students are on reduced or free lunch but remain resilient in spirit. While distributing shoes, Justin shared, "These shoes provide more than compliments for kids, they really provide confidence." It is clear why he has put on for a city that has embraced him for the last seven years and many other cities just like it.
With the support of over 530 ambassadors across nine cities, including Los Angeles, CA, Washington, DC, Atlanta and New York City, Kicks 4 the City has managed to embody an "All For 1" spirit.
"At Kicks 4 The City, we're inspiring generations to be selfless and significant," says Justin.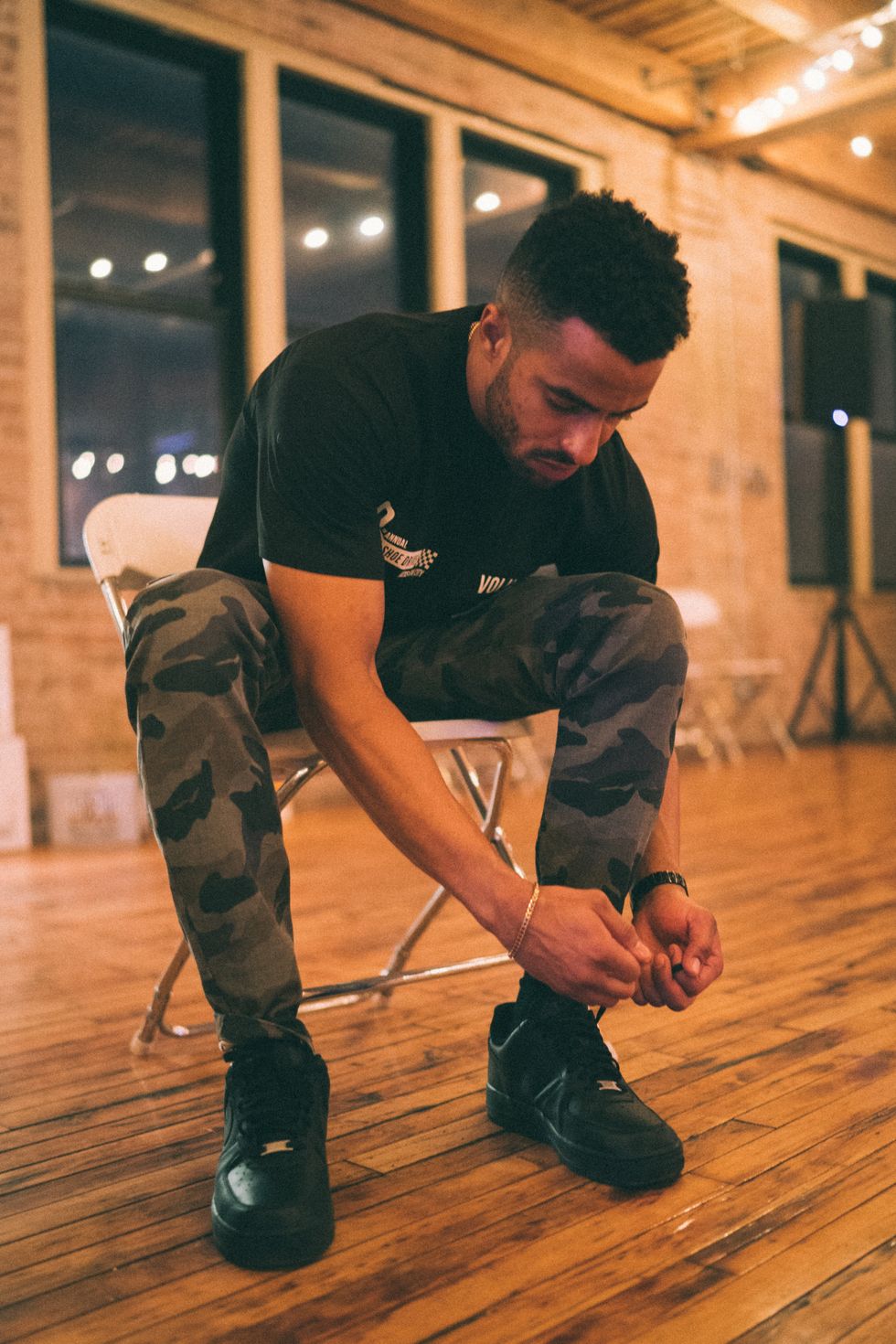 Nike's Air Force 1 Triple Black shoe is for those getting things done and moving the world in the process. (Photography: Alexa Viscius)