Doll-faced Keltiey, the Houston-born co-signee of "Conceited" hitmaker Flo Milli, is dropping a Y2K-dreamland music video for her breakout single "Need," which went viral last summer after its July release.
Co-directed by Keltiey and Lower East Side thrift store personality Emma Rogue, the nostalgia-core video, with a shaky DIY aesthetic, takes place in Rogue's namesake vintage boutique, a downtown hub for fashion influencers, micro-celebrities and the vaguely Dimes Square-type. Keltiey tells PAPER, "I wanted a throwback vibe so I linked up with Emma Rogue, who I knew would understand my aesthetic."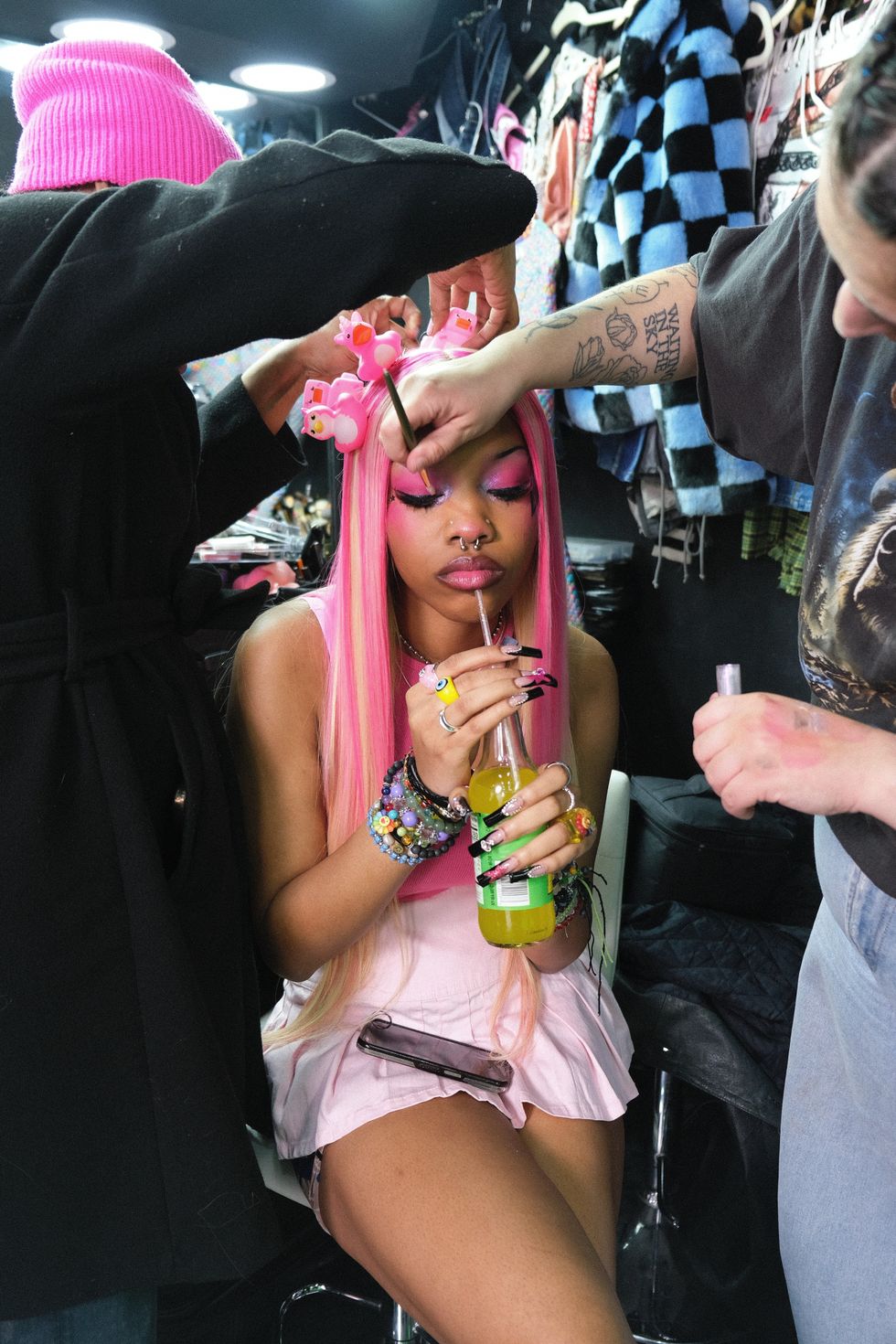 With a powerful cameo from TikToker Laylo, the video's other standout supporting character is none other than the Rogue shop, Rogue's highly curated 2000s wonderland. The Stanton Street shop, adorned with magazine posters, industrial racks overflowing with colorful pieces and kooky decor like bulky landline phones and blow-up couches, is reminiscent of the quintessential popular girl's bedroom from early-aughts teen movies.
"Keltiey's pink grunge look was pulled directly from Rogue and shooting her inside the shop was such a cultural moment," Rogue explains. "It was a visual interpretation of how symbiotic and integral fashion and music are for each other and Keltiey is a perfect marriage of the two."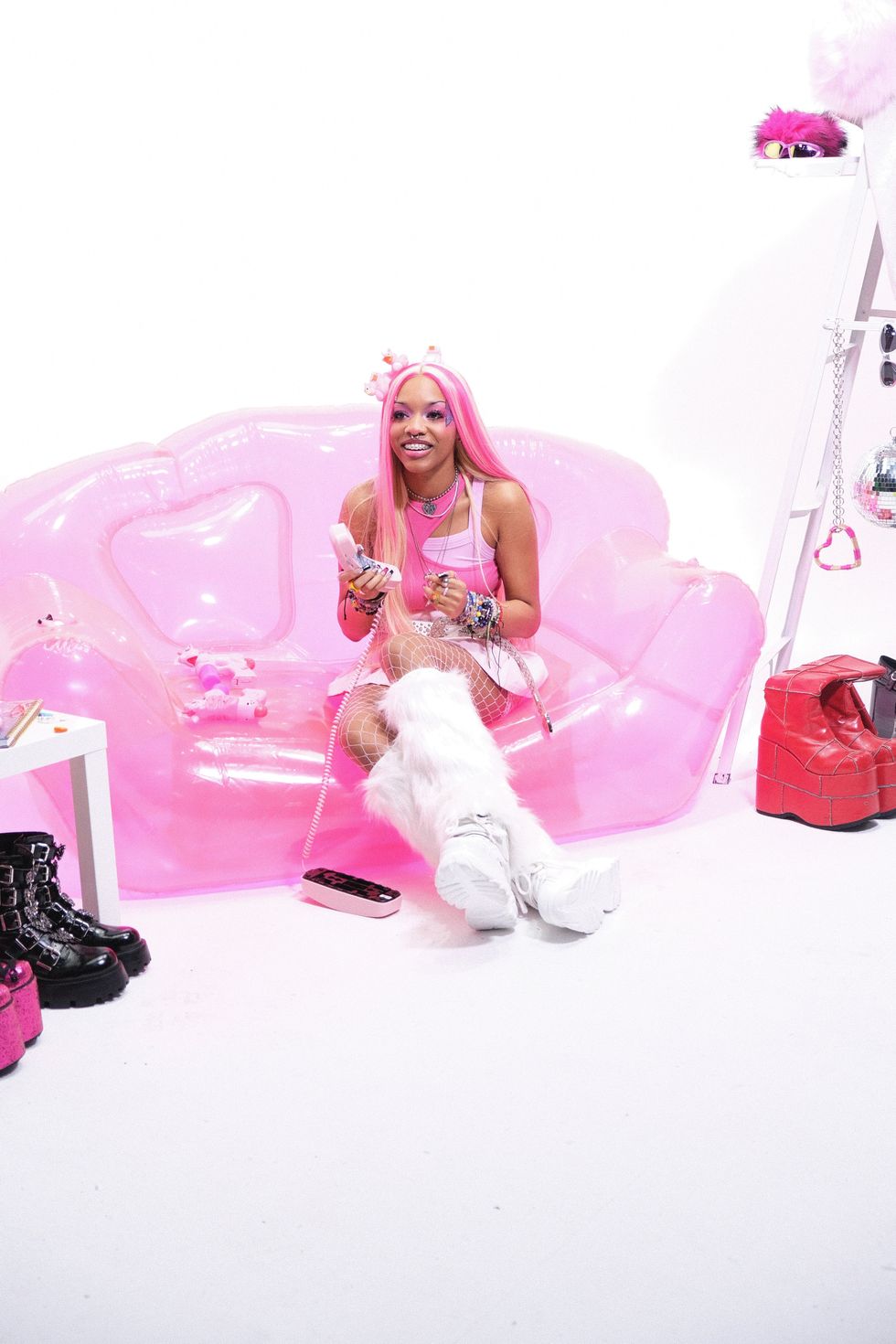 The styling is also inspired by anime characters My Melody and Kuromi," famous for being Hello Kitty's best friends, as well as maximalist icon Aliyah's Interlude. From moon boots and fuzzy earmuffs to neon fishnets and streaky highlights, Aliyah's fashion presence can be felt in every look. The entire video is an eccentric, pink-tinged feast for the eyes, with no singular square inch of body or store space existing un-yassified.
"The visuals reflect my playful mood as well as everything the track makes listeners feel joyful, happy, and empowered," Keltiey tells PAPER.
Check out the PAPER premiere of the "Need" music video below.
Photography by Paula Busnovetsky
Related Articles Around the Web
Sign Up For The Morning PAPER