Katy Perry is a big fan of North West.
During a show for her PLAY residency at Las Vegas' Resorts World Theatre over the weekend, Perry showed her love for Kim Kardashian and Kanye West's TikTok-famous daughter by asking her to join her on stage. Upon spotting the precocious nine-year-old in the crowd, the "Firework" singer said, "Is that, is that North West? Oh my God, I have seen all of your TikToks!"
After asking North to introduce herself, Perry asked, "So the reason I know your name is because I'm a huge fan of your TikTok. I've seen a couple of them that you've made. You're a really good dancer and I thought, what better way to be a great dancer [than] to show the world your awesome dance moves?"
North responded by asking if she could bring her friends on stage, to which Perry agreed. After North's three friends, including Selena Gomez's sister, appeared on stage, Perry joined the girls in doing cartwheels and splits.
Later in the night, Perry and Kardashian hung out backstage, and were even joined by friends Paris Hilton and Sia. Taking to Instagram to share photos and videos from the star-studded evening, Perry, wrote in her caption, "Love when my girlies come out to #PLAY🍄."
\u201cKaty Perry brings North West and Selena Gomez\u2019s little sister Gracie on stage at her Vegas residency, with Kim Kardashian also in the audience.\u201d

— Pop Base (@Pop Base) 1681629174
\u201cKaty Perry with Kim Kardashian, Sia and Paris Hilton at her PLAY Residency in Las Vegas.\u201d

— Pop Crave (@Pop Crave) 1681634278
Photo by John Shearer / Getty Images for Katy Perry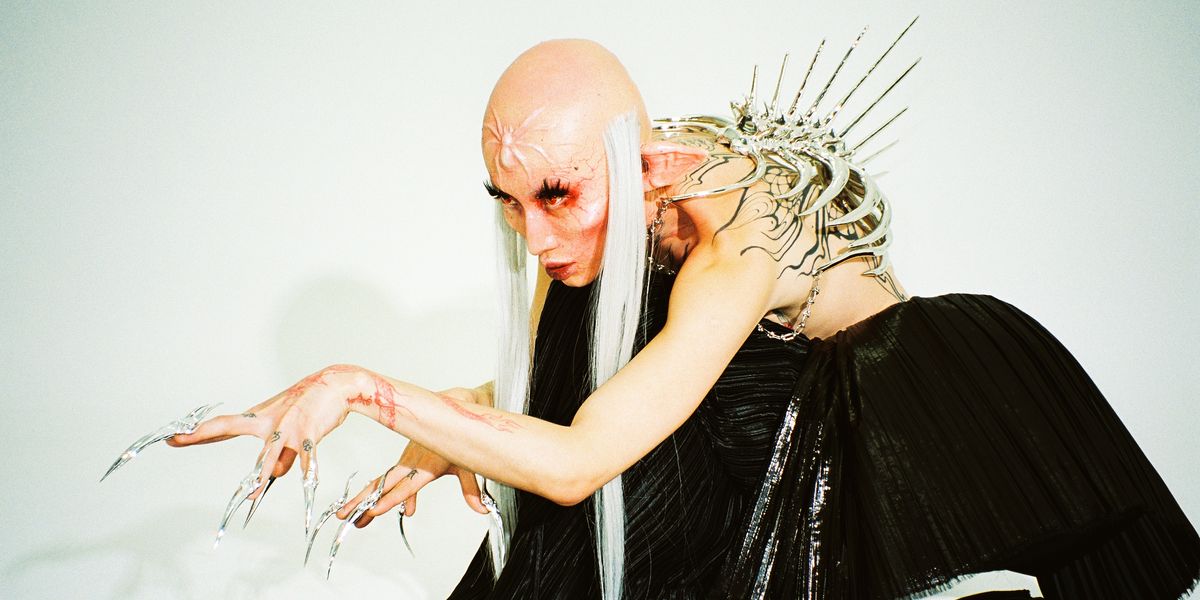 Beauty
Story by Andrew Nguyen / Photography by Sarah Pardini / Styling by Marta Del Rio / Makeup by Kelton Ching
Story by Andrew Nguyen / Photography by Sarah Pardini / Styling by Marta Del Rio / Makeup by Kelton Ching
28 November