Dignified public weeper and person that actually eats a burrito the correct way, Justin Bieber has been an avid fan of LA stoner/skater fashion to the point where the singer is almost never seen in anything but basketball shorts, a sweatshirt, and a backwards baseball cap. Like many musician-turned-designer before him, Kanye, Travis Scott, and Post Malone, Bieber has reportedly been working on a merch label of his own.
Reportedly set to optimistically launch next February, we got our first glimpse at what a Bieber's label might have to offer. Photographed in wearing a black pullover hoodie with a smiley face design and a big bold "DREW" where the mouth would be. Taken from Bieber's own middle name, the singer has apparently trademarked "DREW," "House of Drew," and "LA MAISON DREW" in anticipation of the line's launch. Fiance Hailey Baldwin also recently trademarked "Hailey Bieber" ahead of their, potentially already happened, wedding.
Related | Naomi Campbell and M.I.A. Star In Burberry's Festive Campaign
Further details about the collection are scant, but Page Six has reported that a yellow hoodie and shirt variation of "drew" design have been spotted as well and will most likely be coming to the nearest Zumiez near you.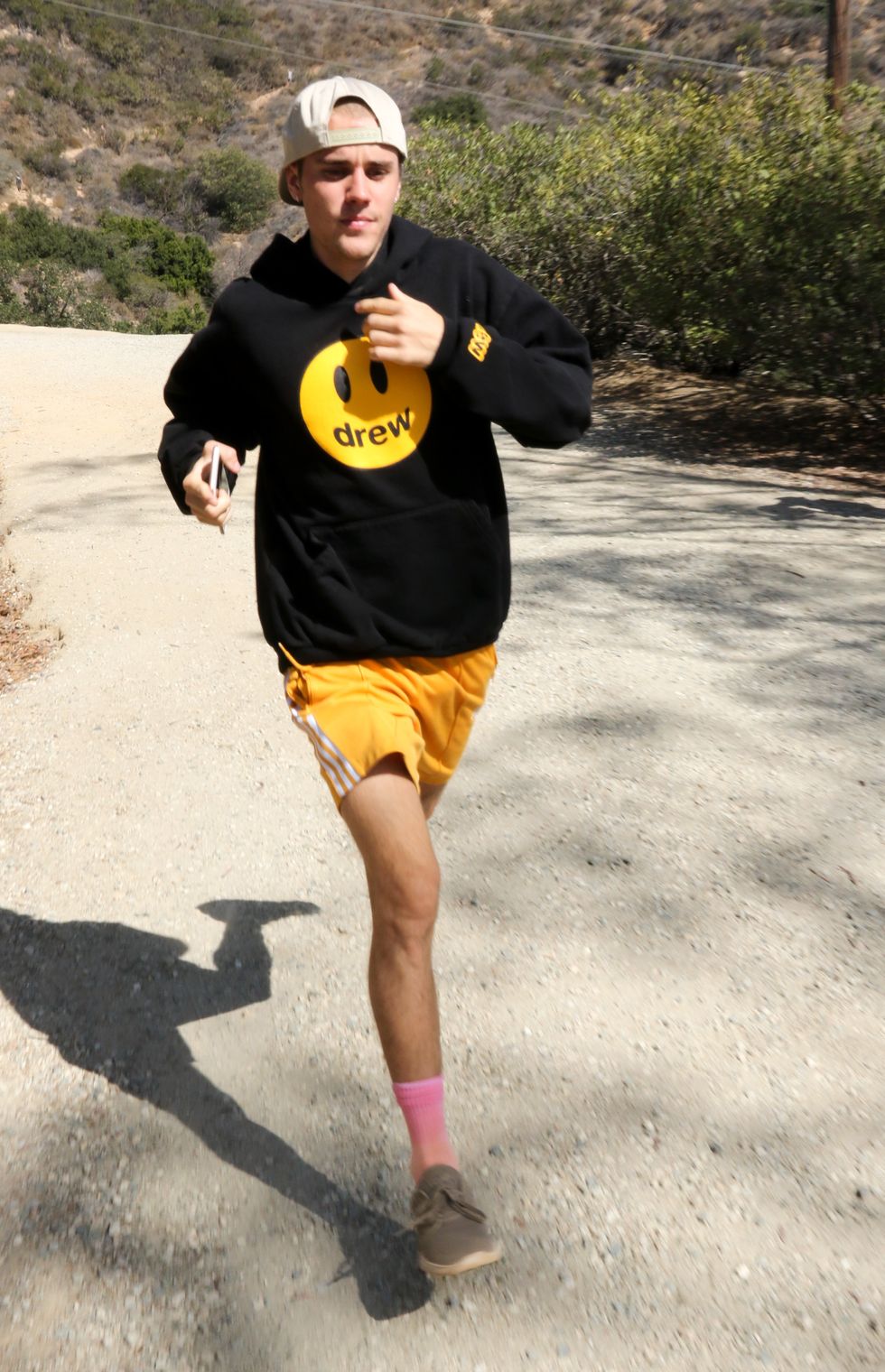 Photo via Getty