Justin Bieber's hair has been the subject of public fascination ever since he belted his way into our hearts via Chris Brown covers. Its various forms can be aligned to not only his personal state, but our planet's economic, social, and political landscape. As such, Bieber's locks have naturally been more disheveled of late (think Australian surfer-skater who's a "bad texter" and recent Bushwick-import) to reflect society's ever-growing chaos, but now the singer has switched it up, which means it's time we do, too.
Related | Rihanna Is Blonde, So Now We're Going Blonde
The recently-engaged (or married?) Hailey Baldwin and Justin Bieber's tour of NYC has yielded many fruitful paparazzi opportunities. There has been kissing and crying, but none as exciting as a salon-shot of the two. Bieber soberly stares in the mirror as the stylist does his work, ready to usher us into the future (perhaps a better, brighter new world?).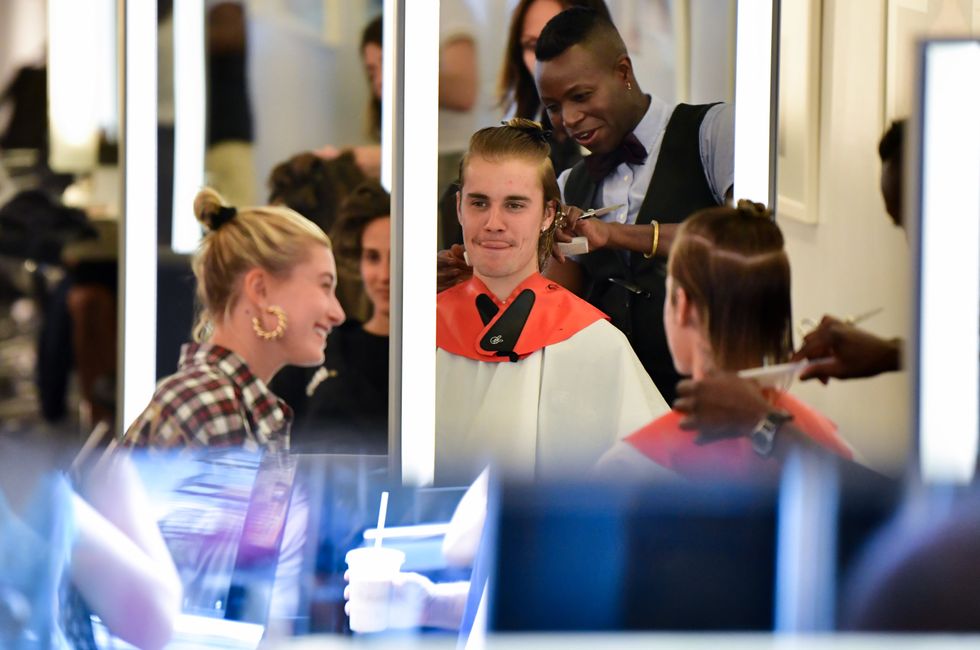 But alas, the drastic change we were hoping for is not to be, which can only signal times will not be shifting anytime soon. Instead of Bieber adopting one of his former looks, such as the fully-shaven Tyler Durden, the "freeform" dreads (it's not cultural appropriation, he just sleeps on the beach!), or his now-famous lop (long-mop), the artist instead offered us something else altogether: the soft shark.
Related | Are Socks With Sandals the New Norm?
It's a slicked, blunt-cut style often favored by starlets on the red carpet — half-The Godfather, half-stressed-but-trendy assistant stylist at NYFW. It's fresh yet anarchic, and unfortunately, not too much of a shake-up from Bieber's last do. In other words, Justin Bieber just got a trim. What does this mean for us and our world at large? Absolutely nothing.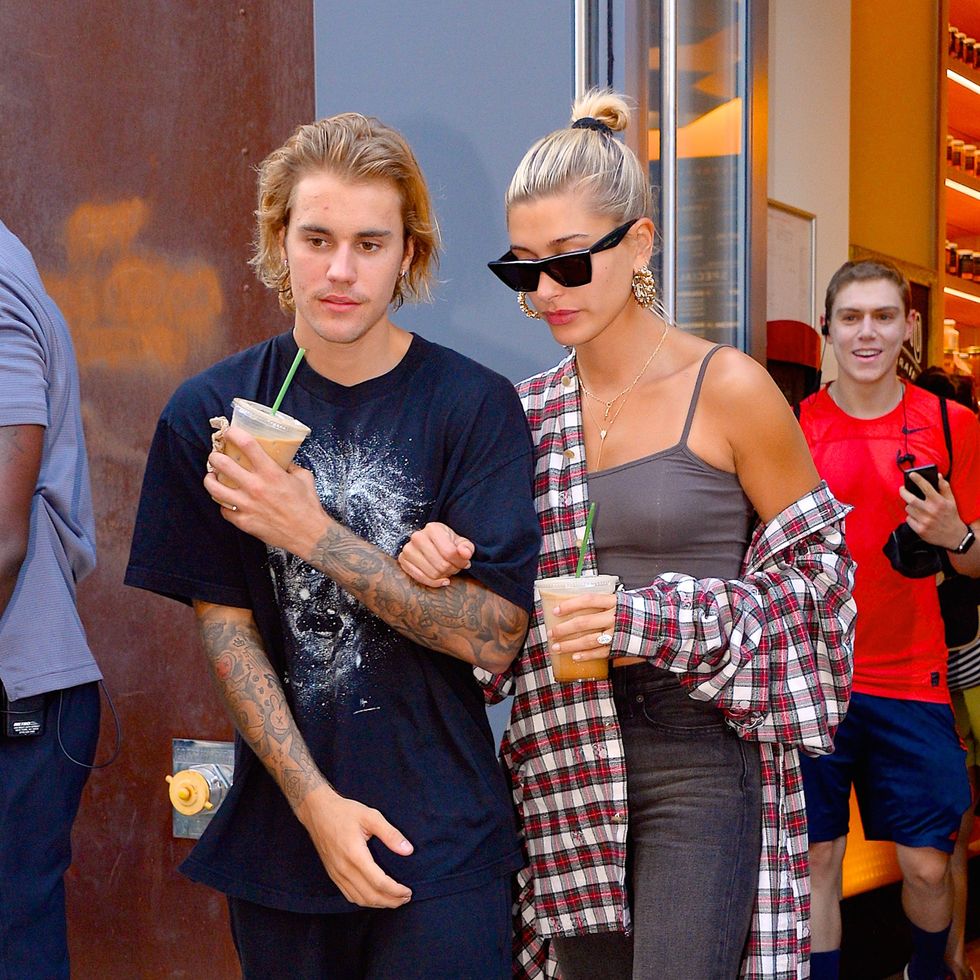 But there was a time when every time Bieber came within 10 feet of a barber, we could expect big things. Over his decade of domination, the "What Do You Mean?" singer has switched his hair almost inconceivably often for a man who only has several inches of it. Below, we chart his looks in no particular order, and what they mean for society as a whole.
The "One Less Lonely Girl" Lop
The Bieber we were first introduced to, the "One Less Lonely Girl" lop set teenage (and some adult) hearts a-flutter with a simple head shake. This was a simpler time of early-Obama-era hope, anything was possible, and Bieber, like us all, was still uncorrupted.
What will Bieber bring us next? Hopefully, world peace bangs.
Photos via Getty/Instagram