Will Wiesenfeld is back in a new form.
The artist known as Baths has recorded a series of albums fusing forward-thinking electronic music with pop songcraft and cryptic storytelling. And lately, he's really been on a roll. After touring in support of 2013's Obsidian for several years, he released two albums last year, one as Baths (Romaplasm), and the other as Geotic (Abysma). The latter project is a sharper mix of electronic and ambient sounds, with evermore incisive songwriting. Wiesenfeld's next release as Geotic is called Traversa, and it's out on October 19 (pre-order the record here).
His first single, "Gondolier" explores the concept of misunderstandings within a relationship, that can lead to jarring ends. As with the remainder of the album, Wiesenfeld is singing on "Gondolier" about the relationship of travel and adventure as something occasionally isolating, while maintaining a sense of exploration within those feelings of loneliness. Sonically, it boasts a simple, repetitive melody to nautically themed lyrics referencing boats, docks, and lighttowers, like what happens when ships pass in the night with no awareness of each other. Those lyrics build tension with each new verse: "I caught you where the boats get tied/ Off to live a different live/ I knew, I felt myself get angry," Wiesenfeld sings, accusatory and betrayed in one verse, before growing sadder and more internal in the next: "I caught you where the boats sail off/ Like you tied me to the dock/ I fold, I felt the world desert me."
For the video, Wiesenfeld co-creates a vision alongside Mario Luna and Shannon Pollak, a vision of himself doused in glycerin, as if dunked underwater, lost at sea, the water potentially strong enough to envelop him completely. PAPER premieres the "Gondolier" video, which you can watch below, and read on as we chat with the openly queer artist about the themes of his new video, staying present, the darker lens of travel, and more.
This marks your second album in two years or less. Would it be safe to say that you're experiencing a creative rebirth? How do you view your recent output in comparison to when you first started releasing music?
Technically my third album in that amount of time! Abysma, Romaplasm (recorded as Baths), and now Traversa [as Geotic]. 'Rebirth' is an exciting way to think about it?! I feel re-invigorated more than reborn, like... there's more creative impetus in my life now than there was in the years after Obsidian. It was tough to be creative after touring that record for so long, but I'm definitely back in my stride. There's nothing like putting out music to make me immediately want to go make more music (laughs).
I try not to view my recent output against what I was doing when I was first releasing material. The correct-sounding reason being that I think it's not productive, but the honest reason being that its not fun. I'm excited by new work, not stuff I put out years ago. I have an appreciation for all that material, but I love to make new things, and that's where my brain is always focused.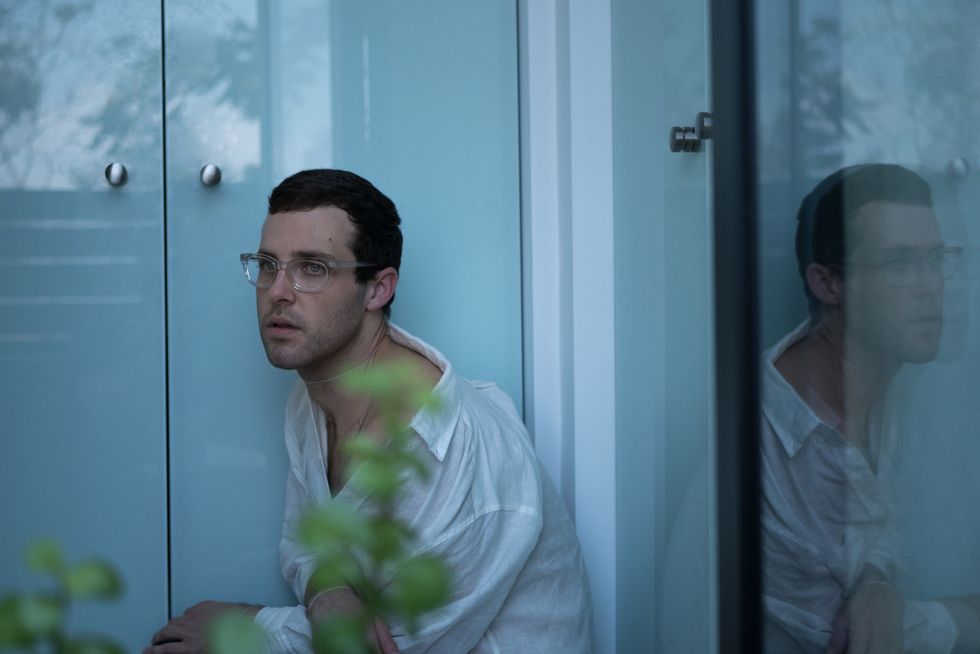 The song, on some level, makes literal the adage, "we were like ships passing in the night" to describe a romance that almost didn't happen. Can you tell me more about where the song comes from for you?
Travel is a very positive theme that runs throughout Traversa, but the initial synth and guitar sounds I was working with for "Gondolier" had a tone very separate from that positive feel. It was tense and forlorn. When I thought about exploring travel in a different and less positive light, I suddenly felt very excited. I thought that it would be really fun to attempt that sort of song and that it might totally round out the rest of the record.
I mused on the idea of travel being a point of contention, or a threat— like someone leaving the narrator and never coming back— and as lyrics came together in bits and pieces they took shape around those musings. The lyrics have a happy ending but the music still has that same nebulous sadness throughout the song. I wanted to maintain that unsettling feeling that first inspired everything.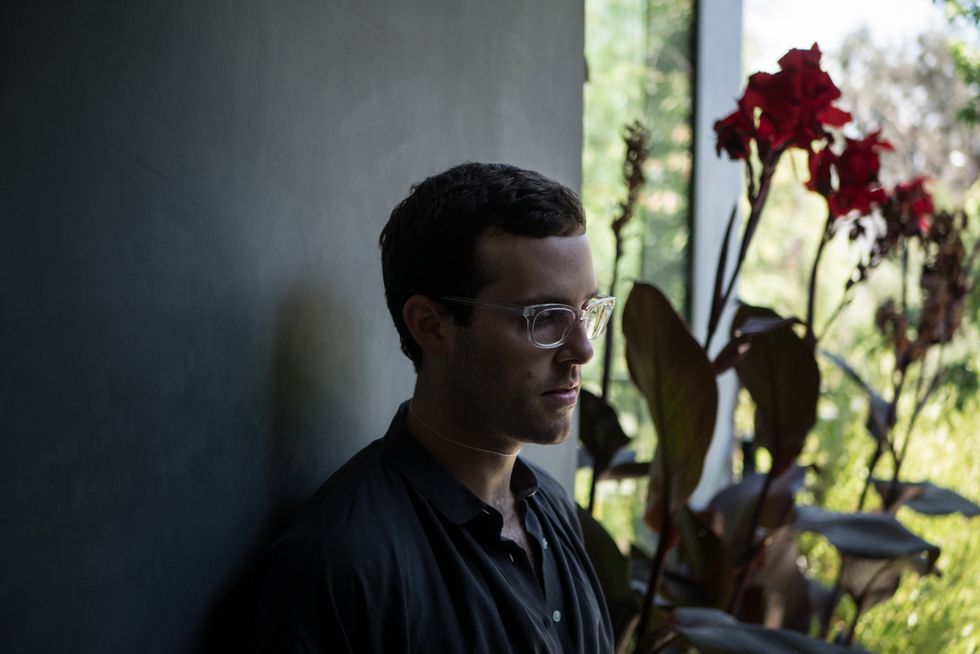 How did you arrive at the video's concept? Is that water or oil used? Is the wetness a visual metaphor for the song's aquatic references?
'I want to shoot glycerin in slow-motion' was a simple idea for a video I haven't been able to shake. I thought of it a few years ago but never had any reason to try making it happen. "Gondolier" is a water-related song so it made sense to finally attempt a video using that core concept. I hadn't expressly seen glycerin shot in slow-motion, but I could sort of visualize what it would look like in my head. I also thought it might land in this kind of uncanny valley: glycerin looks a lot like water but behaves in an entirely unique way because of how viscous it is. It's beautiful, but totally weird-looking and otherworldly. I think the end result worked out so well, hugely due to Mario's [Luna] photography and Shannon's [Pollak] production work. We put ourselves through an insane evening shooting with eight gallons of the stuff.
"I've been able to find more art from queer people, women, and people of color than I ever have before in my life."
As an openly queer artist, what do you make of music's current landscape for other queer artists/types of representation?
I've personally been able to find more art from queer people, women, and people of color than I ever have before in my life. Whether that's because more creators suddenly exist, already-existing creators are making more art, more art is being pushed through popular channels, or I'm more actively seeking out that art for myself, I can't really say... I do know that it can only be a good thing that access to that art continues to grow and queer, women, and POC creators continue to find support from those expanding opportunities. It's an extremely fresh and invigorating time to be an artist, as well as a fan.
Photography: Mario Luna