This article is a sponsored collaboration between FENDI and PAPER
FENDI is used to the bright glare of pop culture fame. The luxury Italian fashion house creates fine goods for the world's most stylish people — who sometimes also happen to be hip-hop icons and creative legends.
Take Nicki Minaj — an innovator in every way of an entire genre of music, whose style influence comes in second only to her bars. Minaj casually name-dropped the brand on her Queen track "Chun Li," in which she channels her "bad gyal" alter ego by the same name. With one line: "Bentley tints on/Fendi prints on" and an accompanying photoshoot styled like a pin up rapper from the late 80s or 90s (think Lil Kim or Foxy Brown), Minaj highlighted Fendi's enduring influence on — and presence in — the culture.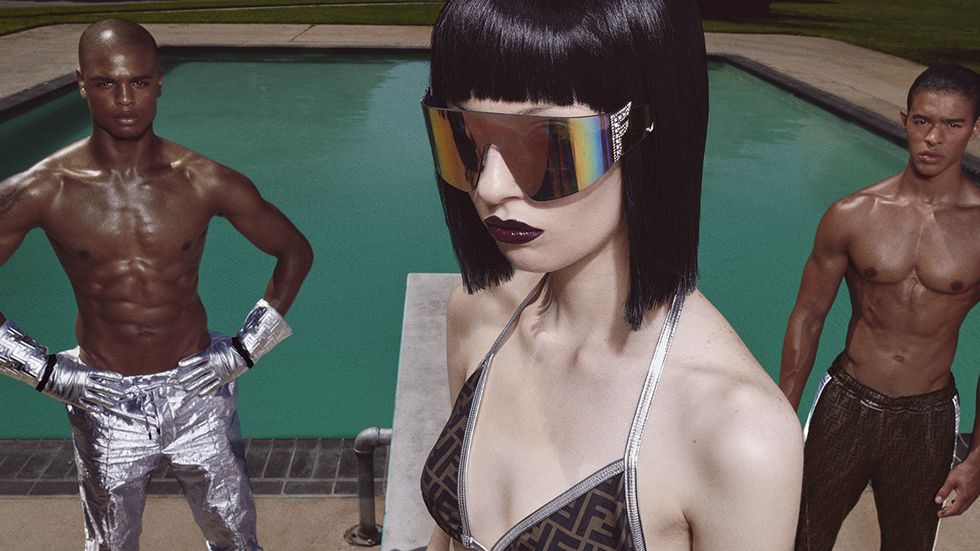 The instantly recognizable double F logo, seen on everyone recently from Christina Aguilera, to Kylie Jenner in a dress and matching baby-carrier, to countless Instagram It Girls and fashionistas on your explore page, was famously designed by the late Karl Lagereld "in three seconds." Those three seconds have had an outsize influence, and now Minaj has linked with the brand to create a fresh take on the classic pattern.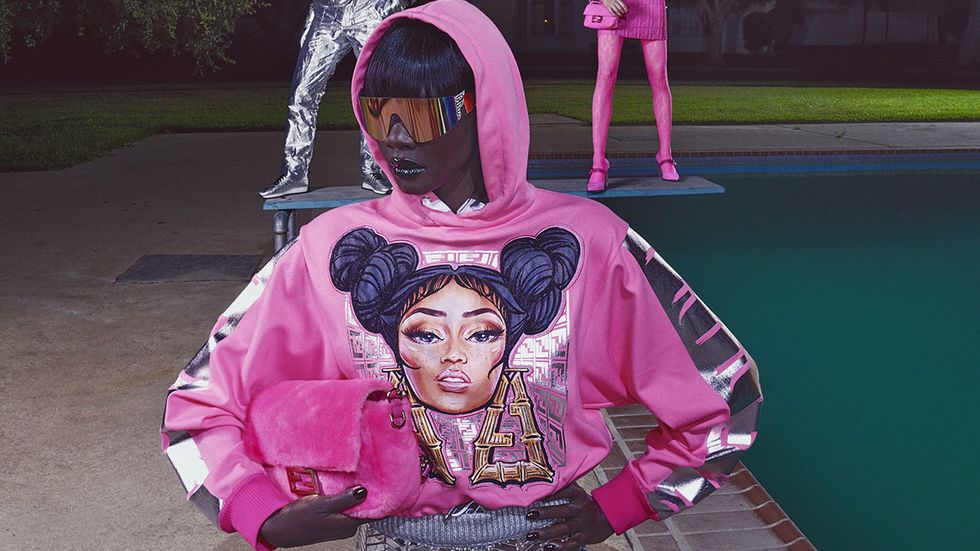 A new chapter of the FF Series, appropriately titled FENDI Prints On, sees FENDI teaming up with Minaj to create a drop that has flamboyant apparel for men, women and kids alike. Minaj worked with Silvia Venturini Fendi and the design team to create a capsule collection that nods to both Minaj's bold signature style and FENDI's playful identity.
The collection of ready-to-wear apparel — think flattering, elevated athleisure and leisurewear, calls to mind another world-renowned artist and close friend and collaborator of Minaj — self-proclaimed "martian" Lil Wayne. Futuristic glamour meets outer space in FENDI Prints On, and like the name suggests, the collection is coated in the iconic logo. Body-hugging silhouettes paired with oversized puffers and coats are a natural fit for Mina, who rocks it all in several shade of FENDI glasses that would work on the streets of downtown Manhattan, on the slopes of Aspen or chilled out by the pool in LA. The eyewear is a standout, with shapes, like an oversized aviator, bordering on eccentric with lenses large enough to reflect the hot pink and metallic silver of the collection's coats.
The FENDI Prints On capsule collection will launch on fendi.com October 14 and will then be sold in select boutiques worldwide starting October 16, 2019.
Photography: Steven Klein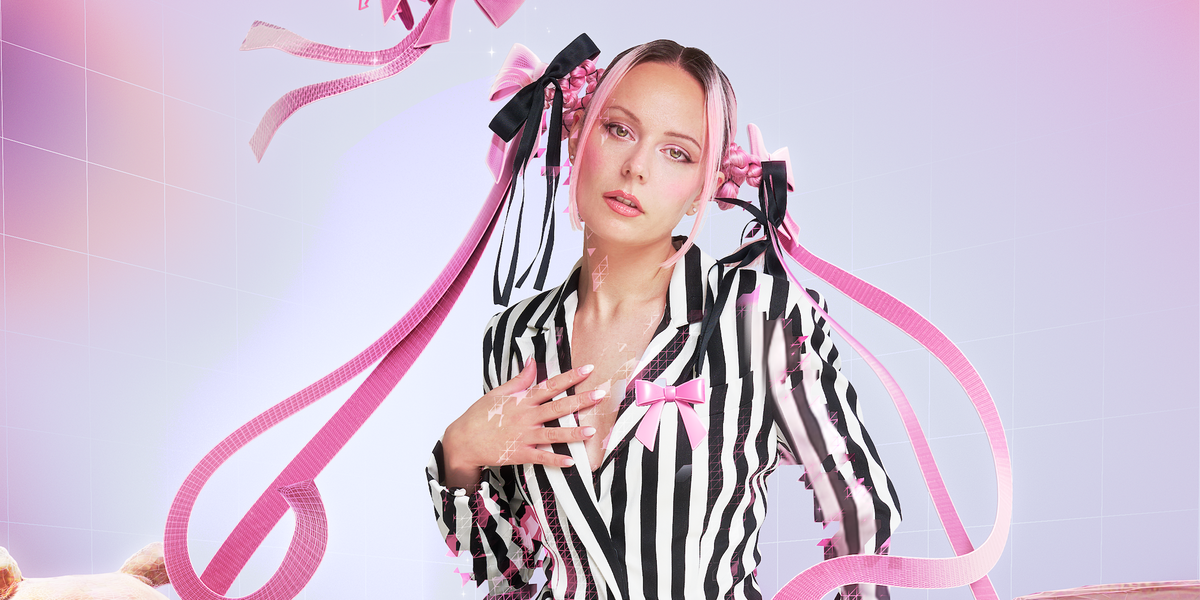 Music
Story by Harry Tafoya / Creative direction & VFX by Andy Rolfes / Photography by Nicholas Needham / Styling by Erik Ziemba / Hair by Davey Matthew / Makeup by Frostie Delite
Story by Harry Tafoya / Creative direction & VFX by Andy Rolfes / Photography by Nicholas Needham / Styling by Erik Ziemba / Hair by Davey Matthew / Makeup by Frostie Delite
07 November