Ezra Miller is continuing to carve out their space as one of contemporary fashion's genderqueer captains. After quite literally demanding all eyes on them at the Met Gala and inventing Hedwig Chic (which no one else could or perhaps should even try), we're always waiting to see what look the actor/musician will serve next.
Appearing as the new face of Urban Decay cosmetics, Miller hit us with a combo of glittery softness and femme domme-top energy at an event this week in Korea. They arrived in a patchwork jacket, printed dress, and shoulder bag all from Coach's fall 2019 collection, featuring colorful prints made in collaboration with artist Kaffe Fassett. Miller completed their look with some peek-a-boo bike shorts and knee-high lace-up boots made for stomping.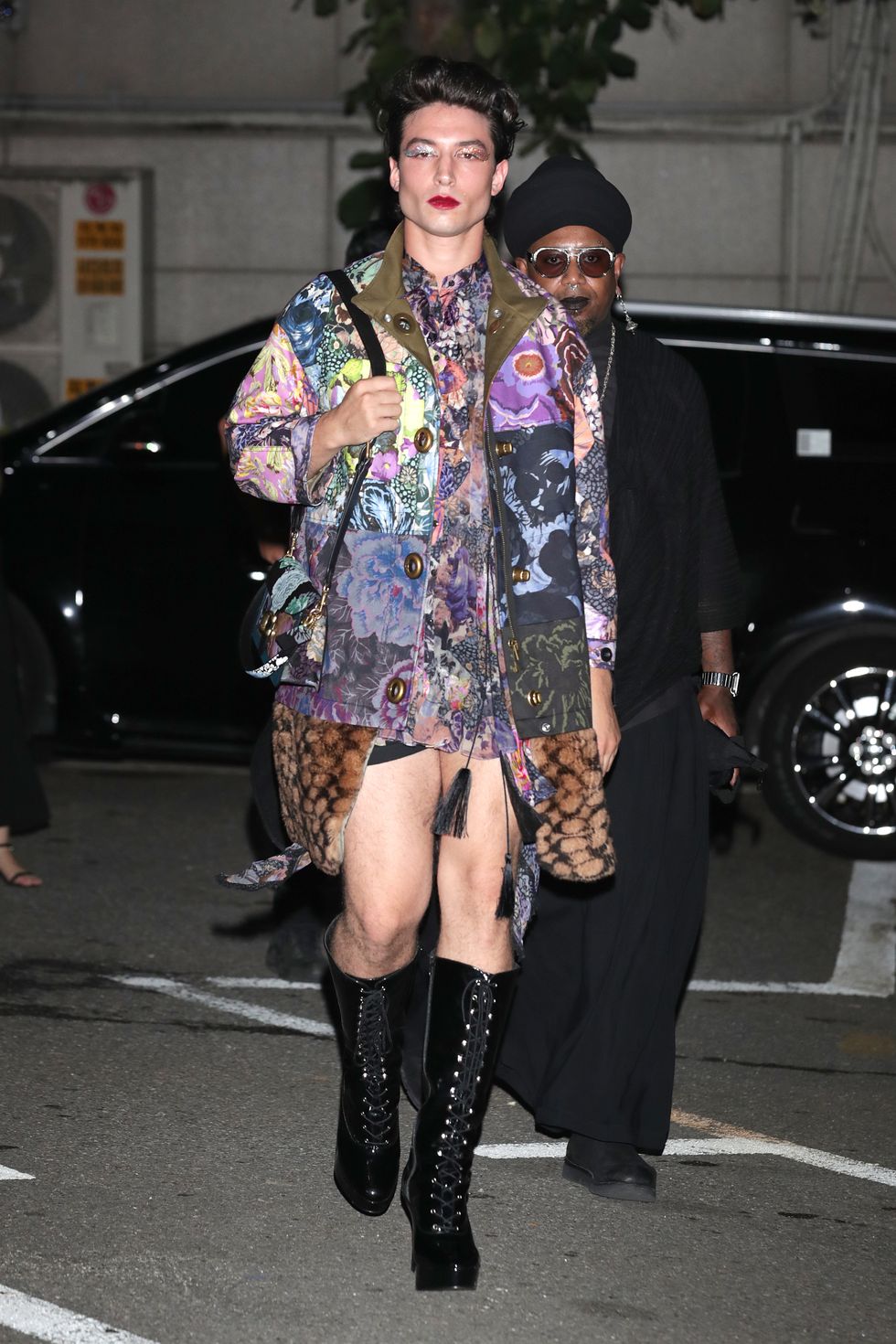 Mixing florals with an edgy black boot is nothing new — in fact, it's the summer to fall transition that will never die — but when Miller does it, the look's more powerful and refreshing. Alongside other experimental fashion icons like Billy Porter, Jonathan Van Ness, and Jaden Smith, Miller has been instrumental in breaking today's strict fashion codes and making space for limitless expression on and off the red carpet.
These moves have all made Miller an obvious choice for Urban Decay's "Pretty Different" campaign that celebrates boundary-pushing beauty. Other faces include resident bad bitch Lizzo, young Hollywood star Joey King, reggaeton singer-songwriter Karol G, and K-pop legend CL.
"I grew up with two older sisters," Miller told Urban Decay, as part of the campaign. "We would all do our makeup together. I really liked when people would mistake us for three sisters." For the event, Miller's makeup look featured mismatched glittery winged eye shadow and a deep purple lip.
Shop Ezra Miller's fall 2019 Coach look, below.
Patchwork Parka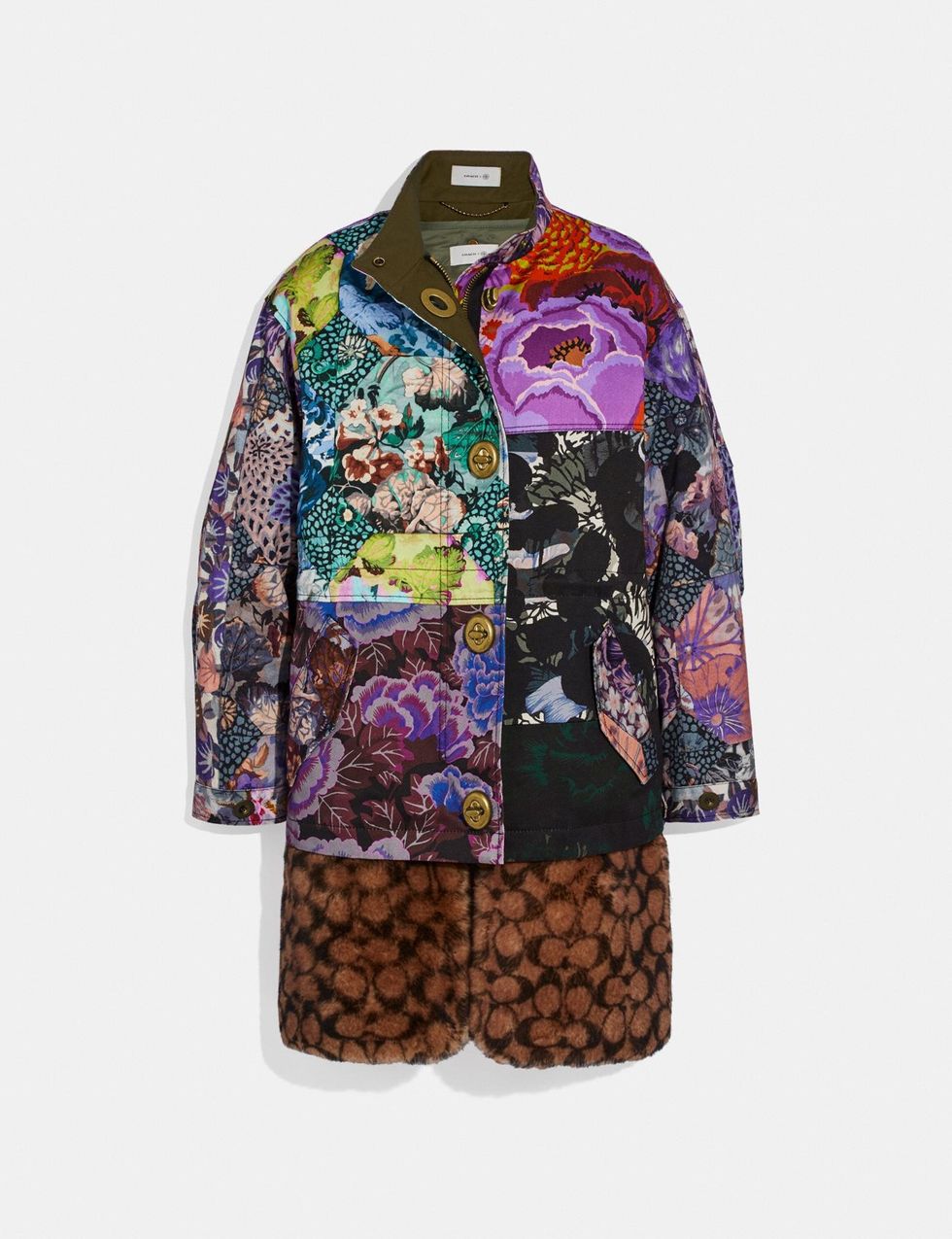 Tabby Shoulder Bag 26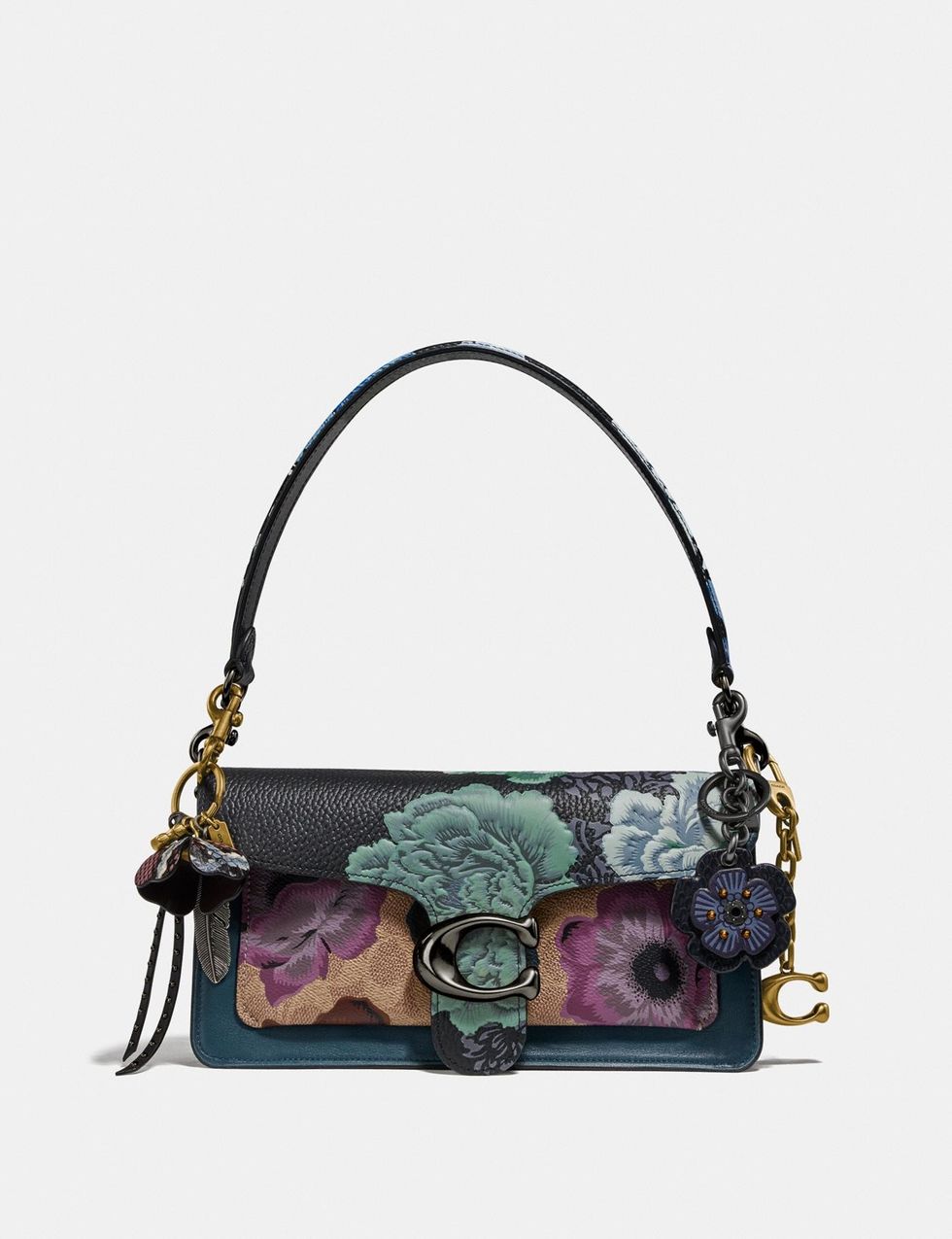 Ezra Miller photos via Getty