Combination Taco Bell/Pizza Huts, a mecca for the most indecisive among us. The novelty drive-through spot was immortalized by Das Racist in 2010, when they released "Combination Pizza Hut and Taco Bell," a bop about the titular establishment.
Now, artist Eric Wesley takes fast food joint to another level with this few sculpture, "The Bell, Mannahatta." The piece premiered this weekend at New Art Dealers Alliance (NADA) in New York City, in collaboration with Red Bull Art New York. Using actual pieces of building facades from Taco Bell and Pizza Hut, Wesley's installation sculpture is an ode to Yum! Brands in a way that is more loving than cynical, more welcoming than anti-capitalist.
The focus of the piece is on intersections. As beams and drywall crash into each other, the end result is a harmony not unlike daily life in NYC; somehow, the city doesn't fall apart, despite the myriad of delicate, aging institutions that serve millions of people. Examining these intersections, they seemed to continue forever, like a mirror against a mirror. Wesley was struck by that notion, and tells PAPER that "bringing this project to New York is an infinitesimal gesture of the universe's shrouded, awesome mysteries. The concept of infinity goes both ways. In fact, it goes all ways."
This installation is actually the second in a series of fast food site-specific installations. His first, "The Bell," saw an abandoned standalone Taco Bell turned into a gallery space in Cahokia, Illinois. In the gallery, he showed bronze statues of the iconic fast food joints, stripped of their branding as to render them almost unrecognizable. Wesley was inspired to bring the work to New York, explaining that, by coincidence, "a new Taco Bell opened in Manhattan just as I was installing 'The Bell, Mannahatta,' and it made me wonder how many Pizza Huts there are on the island." As it turns out, there's just 6 Pizza Huts in Manhattan, according to Google; New Yorkers are fiercely loyal to the Mom and Pop pizzeria on the corner.
As much as New York can feel like a bubble, Wesley work reminds us that the work outside the five boroughs doesn't just look different, people eat differently, too. Where the average city dweller may skip fast food in favor of Seamless, the rest of America gets many of their square meals from places like Taco Bell and Pizza Hut. Wesley's sculpture also includes cake for the visitors, explaining that "what we know of the world which comprises us and everything material is...a piece of cake."
Peep some images of Wesley's work below.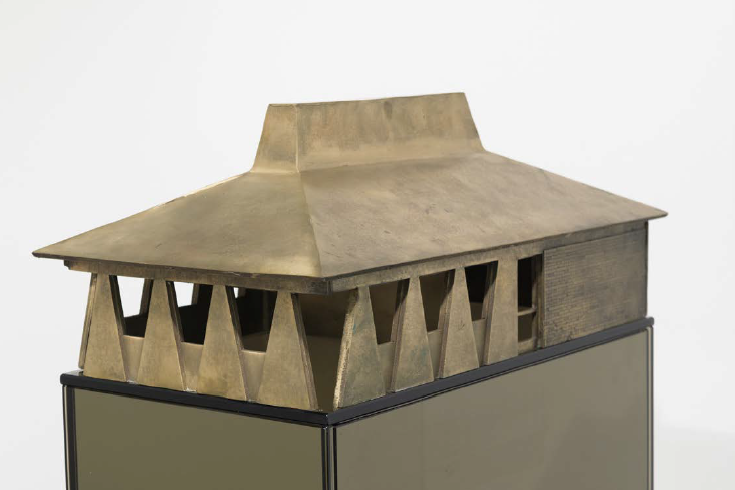 From "The Bell."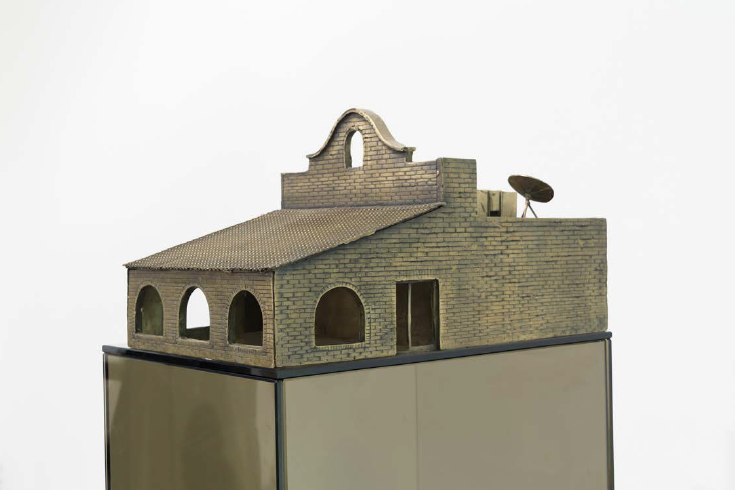 From "The Bell."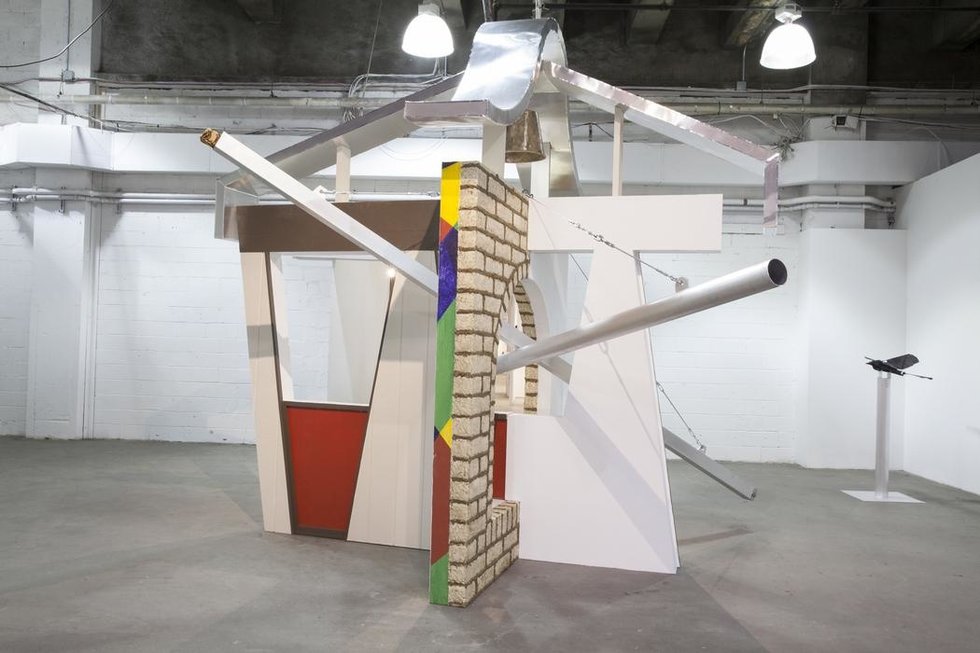 "The Bell, Mannahatta."
Photographer: Drew Reynolds, courtesy Red Bull Arts New York.
Sign Up For The Morning PAPER