Demi Lovato is shutting down a rumor that she shaded Taylor Swift by skipping the 2019 MTV VMAs.
On Monday, Lovato told fans via her Instagram story that she wouldn't be attending the VMAs "for a reason" — a statement that led to ample speculation about what exactly she was doing instead. However, Swifties were quick to assume that Lovato was skipping the ceremony in an attempt to shade Swift, who opened the show.
That said, Lovato isn't entertaining their claims. Yesterday, she (once again) took to Instagram in order to clarify that the actual reason she ditched was because she had scored a role on the final season of Will & Grace.
"Btw.. I didn't 'shade' anyone last night. My REASON for not going is because I'm literally living my dream being on Will & Grace rn," she added. "so stop reaching thaaaaannnnkkssss."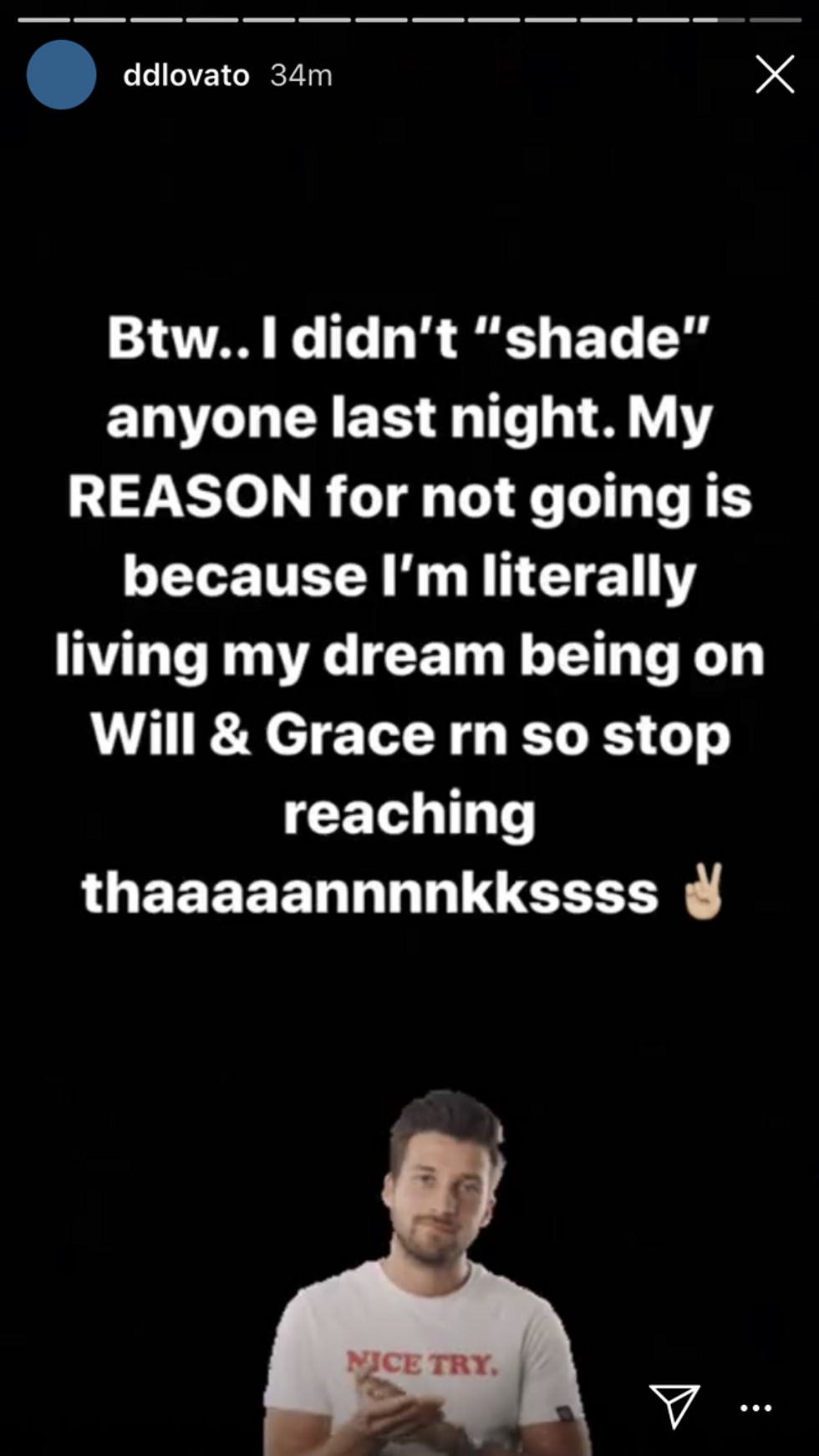 But why would Swifties think that there was bad blood (sorry) in the first place? Well, in addition to the fact that Lovato and Swift did have some beef in 2016, Lovato also defended (her manager) Scooter Braun earlier this summer. You know, in the midst of his feud with Swift over her masters.
"I have dealt with bad people in the industry and Scooter is not one of them. He's a good man," Lovato wrote at the time. "Please stop 'dragging' people or bullying them. There's enough hate in this world as it is."
Sign Up For The Morning PAPER