We don't know who, actually. The truth is we genuinely don't know.
Our Transformation cover star could be collaborating with the Virgin Mary and Sweet Baby Jesus, honestly, and we still wouldn't know how to take any news related to Christina Aguilera's Upcoming Ninth Studio Album (her first since 2012's Lotus).
Related | Christina Aguilera Is Back With a New Transformation
But Xtina did release a few cryptic images of her casually cool cold chillin' with Moses Sumney, the rising artist who released his beautiful debut album Aromanticism in 2017.
And Troye Sivan, who, either out of his own fandom or as a cryptic message of Greatness Yet to Come, wrote "Ummmmmm???" and tagged Xtina as a caption in an Instagram story.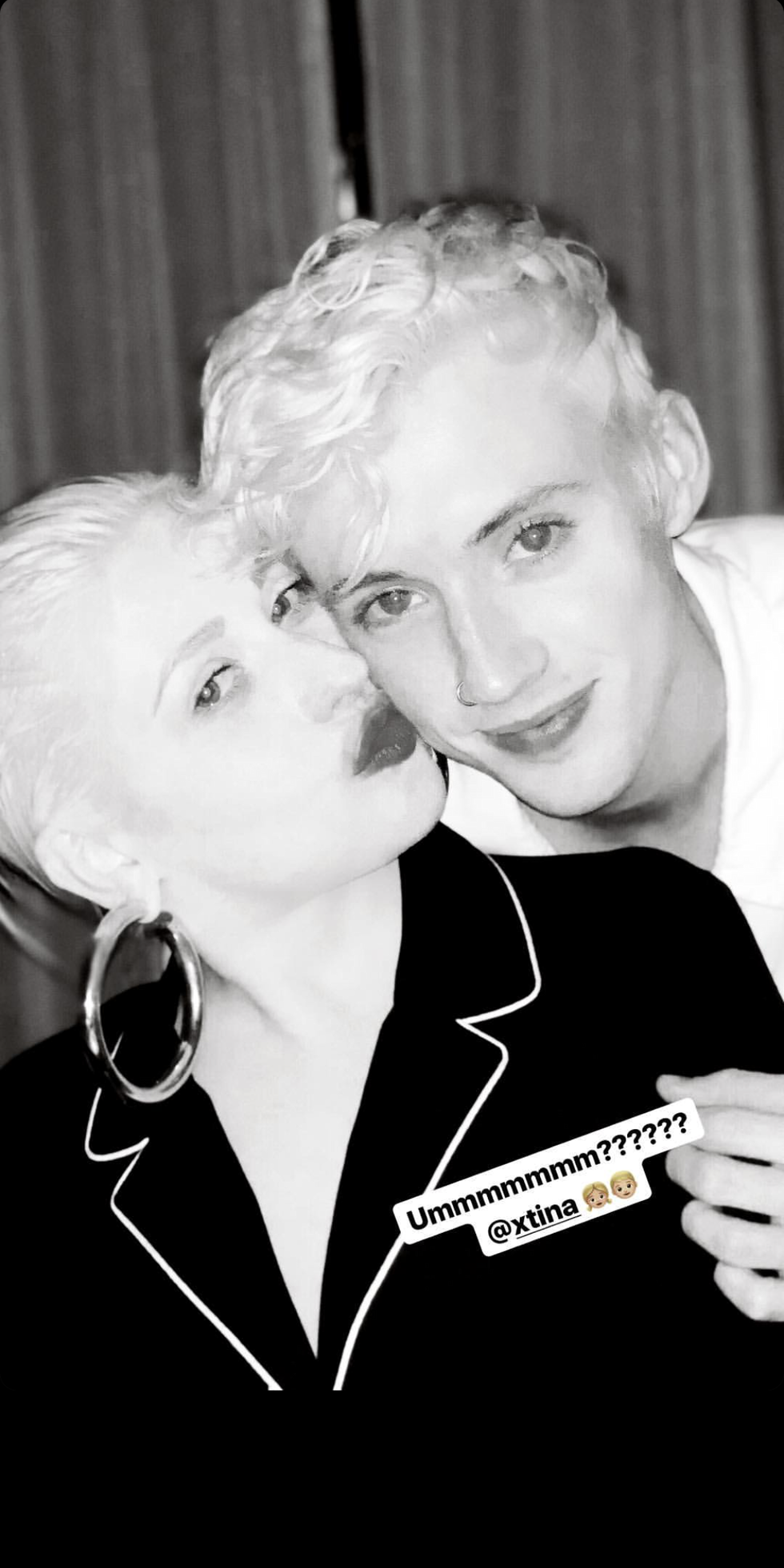 Xtina herself posted the above photos last night on her Instagram story, only to delete the evidence a few hours later. Our hearts are totally aflutter. I mean, whatever the tea is, these casual snaps have to be about music, right?

What would that even sound like? With Moses' smooth, introspective R&B sounds, could a potential collaboration evoke Xtina's iconically raw Stripped era? And with Troye Sivan's lushly arranged sensual pop, are we looking at a progression of Xtina's tragically-overlooked Bionic era?
More will be revealed.
Photo via Getty