Rising design star Christian Cowan has teamed up with Moshiqa to create a line of limited edition canine couture for pet lovers who want the same glittery, maximalist style of stars like Lady Gaga and Miley Cyrus (both of whom have previously worn full looks by Cowan).
Related | Designer Christian Cowan Embraces the Fantasy
The 14-piece collection, out today, is entirely vegan and cruelty-free, featuring glittered leashes, hot pink harnesses and an instantly iconic "Bitch" leather biker jacket. Cowan designed each piece in reference to his most famous looks, like Gaga's pink glitter tux and Paris Hilton's oversized bow dress.
"I've always loved pets from a young age," Cowan said. "My brother and I had loads at our house back in the UK, including rabbits, crayfish, tree frogs, tropical fish, dogs and cats. At one point our mum even let us have leaf insects and giant snails."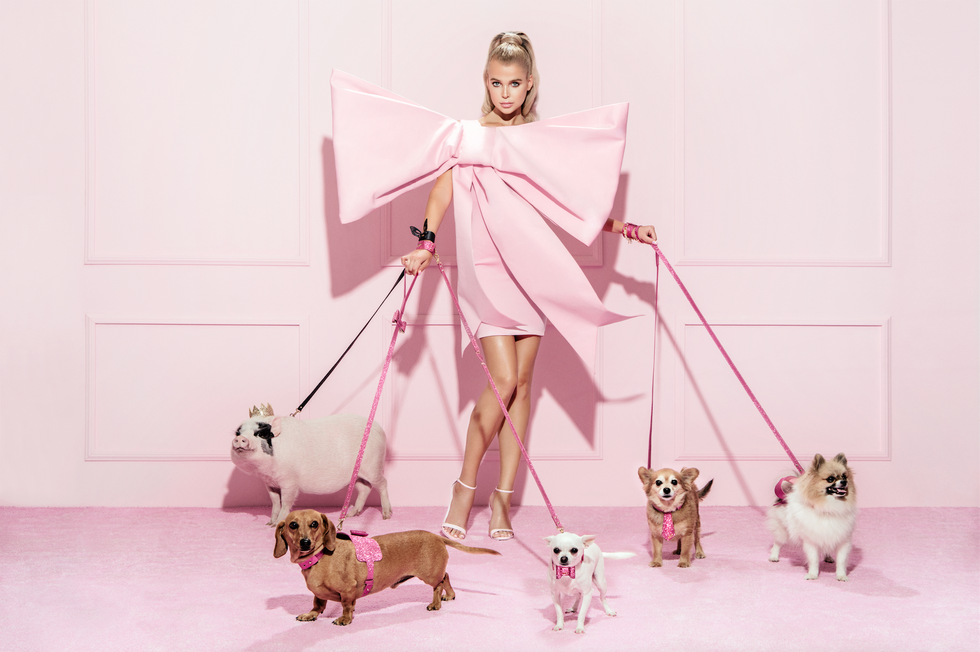 Moshiqa Founder Meryem Birsoz added that their "goal is to make our four-legged friends who need to dress up happy as they don their costumes and accessories. So why not rejoice and honor [with] glittery, jovial and stardust-laden creations for our best ever friends?"

Related | Duckie Thot Is Going to Shock Us
Several of Cowan's looks with Moshiqa were first previewed at his spring '18 NYFW presentation, which saw top models like Duckie Thot (of PAPER's Beautiful People) and Jazzelle Zanaughtti donning the designer's whimsical, New York-inspired pieces.
To purchase Cowan's saccharine sweet Moshiqa collaboration, head to Moshiqa.com.