It's been a while since we've heard new music from Cakes Da Killa, the gay New York rapper who has never made any bones about his orientation.
And while it's tempting to lump him into a class of other openly queer musicians shaking up hip-hop, Cakes' acerbic style, fusing fiery flows with a gifted ear for twisty melodies and idiosyncratic, bass-rattling production, is all his own, as established on his debut album, 2016's Hedonism.
Having been a pillar of underground queer club scenes — at least since critics became aware — since earlier this decade, it's only natural that one would make friends and collaborators along the way.
LSDXOXO is one such person, the performance moniker of New York-turned-Berlin DJ and producer, RJ Glasgow. With Cakes rapping and LSD producing, they make a dynamic duo on "Bed Rest," a raunchy, sampled, moan-filled track that extols the virtues of gay sex, most specifically, bottoming. Sonically, it fits right in with anything from Lil' Kim's sensual catalogue, a comparison Cakes has received for most of his career, but it's not without merit: "Bed Rest" is an aggressively genital-popping, speaker-thumping anthem that comes hard and leaves you ready for more rounds, puns intended.
And! The summer's not over, so, all the sexy bottoms to the dance floor: this one is for you. Stream the PAPER premiere of "Bed Rest" track, below, and read on as Cakes and LSD chat about the creation of this viable better-late-than-never Song of the Summer contender.
It's refreshing to hear "Bed Rest," produced from a distinctively queer lens. How did you both decide to make this statement?

LSDXOXO: I made the beat and I sent it to Cakes but he told me that he had something he had recorded too — I think it was like "Get Ur Freak On" by Missy Elliott or something like that. He recorded to that song and I guess he rewrote it, so that was kind of how "Bed Rest" eventually came into fruition. What I had in mind was something super sexual and when I sent it to him what he sent back to me was super sexual, so I feel like we were both vibing with that.
Cakes Da Killa: I wrote "Bed Rest" because early on in my career, I was very sexualized [by other people]. Because I wrote about sex, people thought that was all I talked about, even though I put out a full-length project with songs about my life, some still thought all I talked about was sex. People started to call me "the gay Lil' Kim," so I just decided to put all that in one song and give people what they want.
Like, if you're going to talk about it...
Cakes: Then I'm really going to talk about it.
Yeah, you went in. There are sexual references to oil spills, cakes being smashed, having a stiff neck, getting hot flashes.
Cakes: Right, I wanted to include all of that. Also, I'm very much about bottoms being completely visible. Because I feel like, since everyone is so queer-interest now, then yes, with this spotlight, let's actually give it up for bottoms.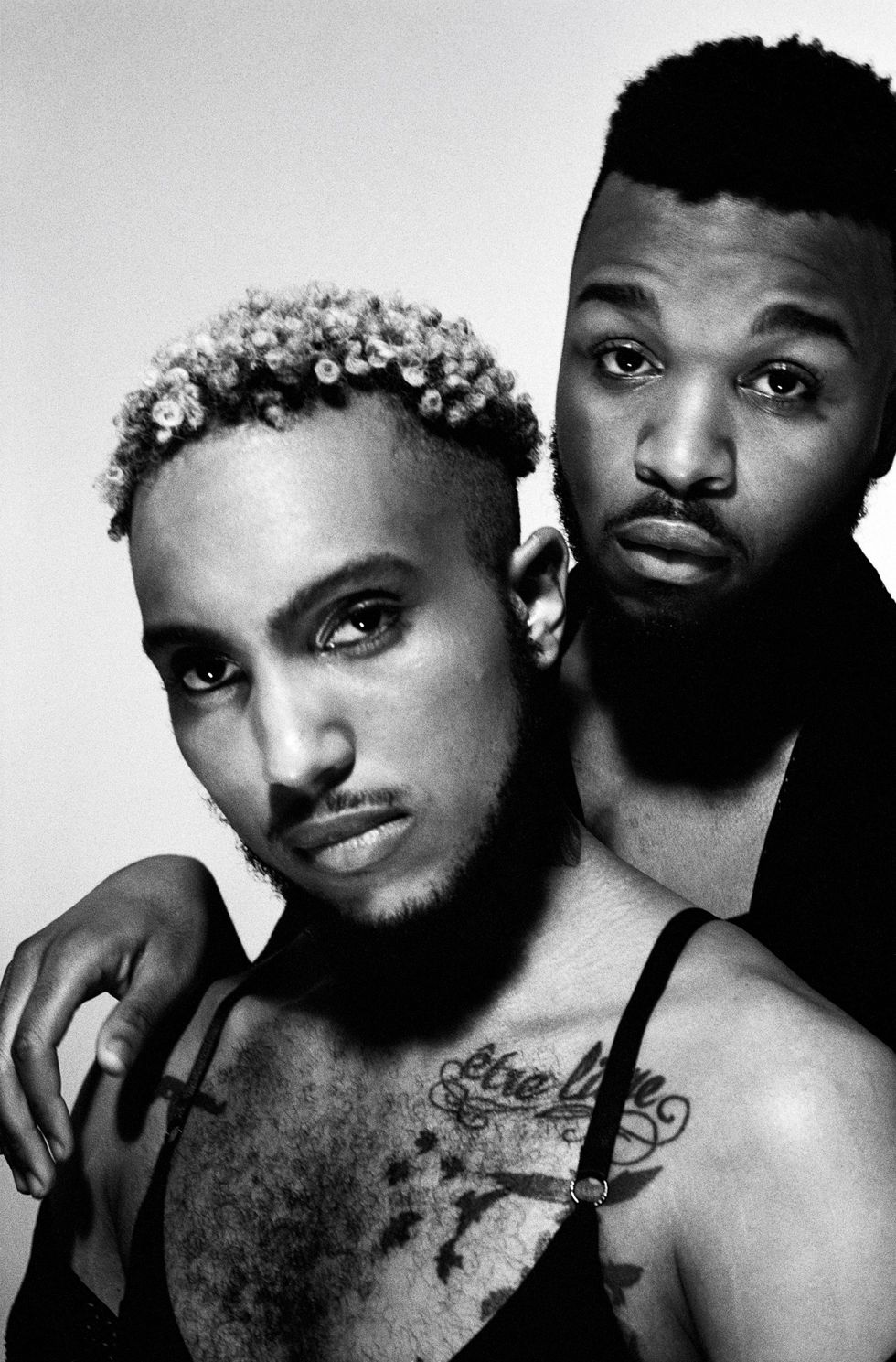 There is still so much bottom-shaming in queer culture.
Cakes: Right. And to be real, I feel like I'm basically the plus-sized bottom. And yes I am sexual, you can consume [that part of] me. And the skinny boys gag, that the boys want to fuck me. That's what the song is about.
LSD: And the album is titled It's a Top's World.[Laughing]
Is this song a taste of the new project you're working on, Cakes? As a follow-up to Hedonism?
Cakes: Well, me and RJ [LSDXOXO] have worked together a few times. But I don't think this is a direction of new music but I just think it's something we collaborated on to give to the gays for the summer. It's giving a mood that's very much like, let's close out the summer with a bang. Literally.
Photography: Eric Johnson