Billy Porter, fashion royalty and newly crowned Emmy-winner, recently confirmed that he has been cast in the upcoming live-action remake of Cinderella, where he'll play the titular character's Fairy Godmother. While this role is no doubt made for Porter, we also can't wait to see which looks he will serve in the film, which will no doubt give us the drama and eleganza we're so used to seeing from the Pose star.
In the classic 1950 animated Disney film, the Fairy Godmother wears a hooded periwinkle cloak with giant sleeves and a big pink bow on the front. In the multiple spin-offs and remakes since, she wears different versions of the original look but with the same regal presence.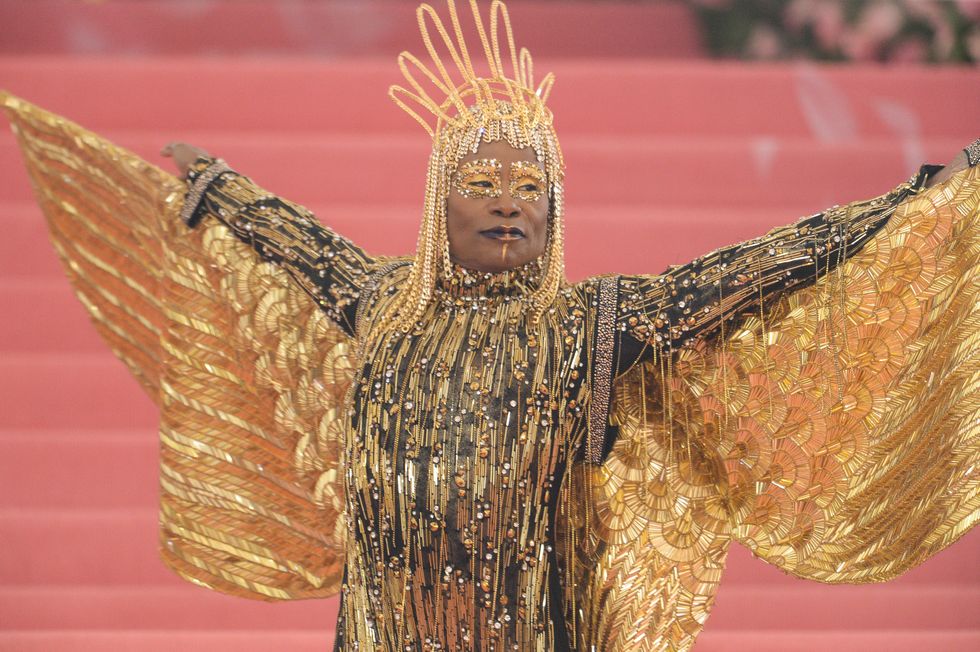 For example, in the 1997 remake featuring Brandy, the Fairy Godmother (played by Whitney Houston) dons a floor-length gold dress with a dramatic cape and metallic details. What does this mean for Billy Porter's Fairy Godmother? Whichever route they go, Porter will no doubt embrace (and slay) the fantasy and magical costumes he'll likely wear.
In honor of his latest role, we pulled together seven lavish, extravagant looks from the Haute Couture Fall 2019 runways that we'd love to see Porter rock as the modern Fairy Godmother. Click through the slides below to see our picks.
We know that the original Fairy Godmother loves a dramatic hood and cape, so this violet and yellow number from Valentino's Fall 2019 Haute Couture runway is a natural fit. We can see Porter rock the hooded cloak and dramatically take it off for a fabulous reveal.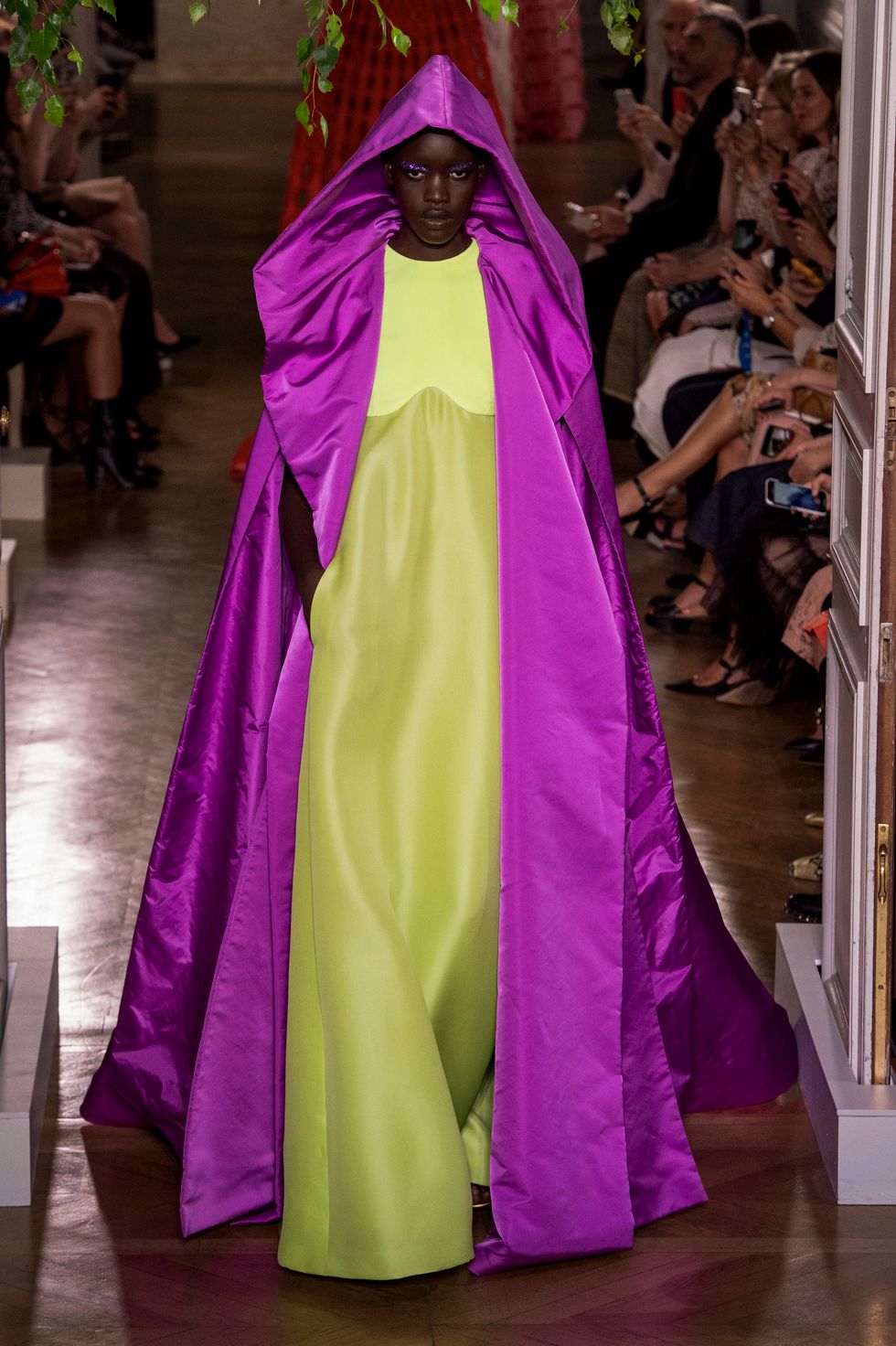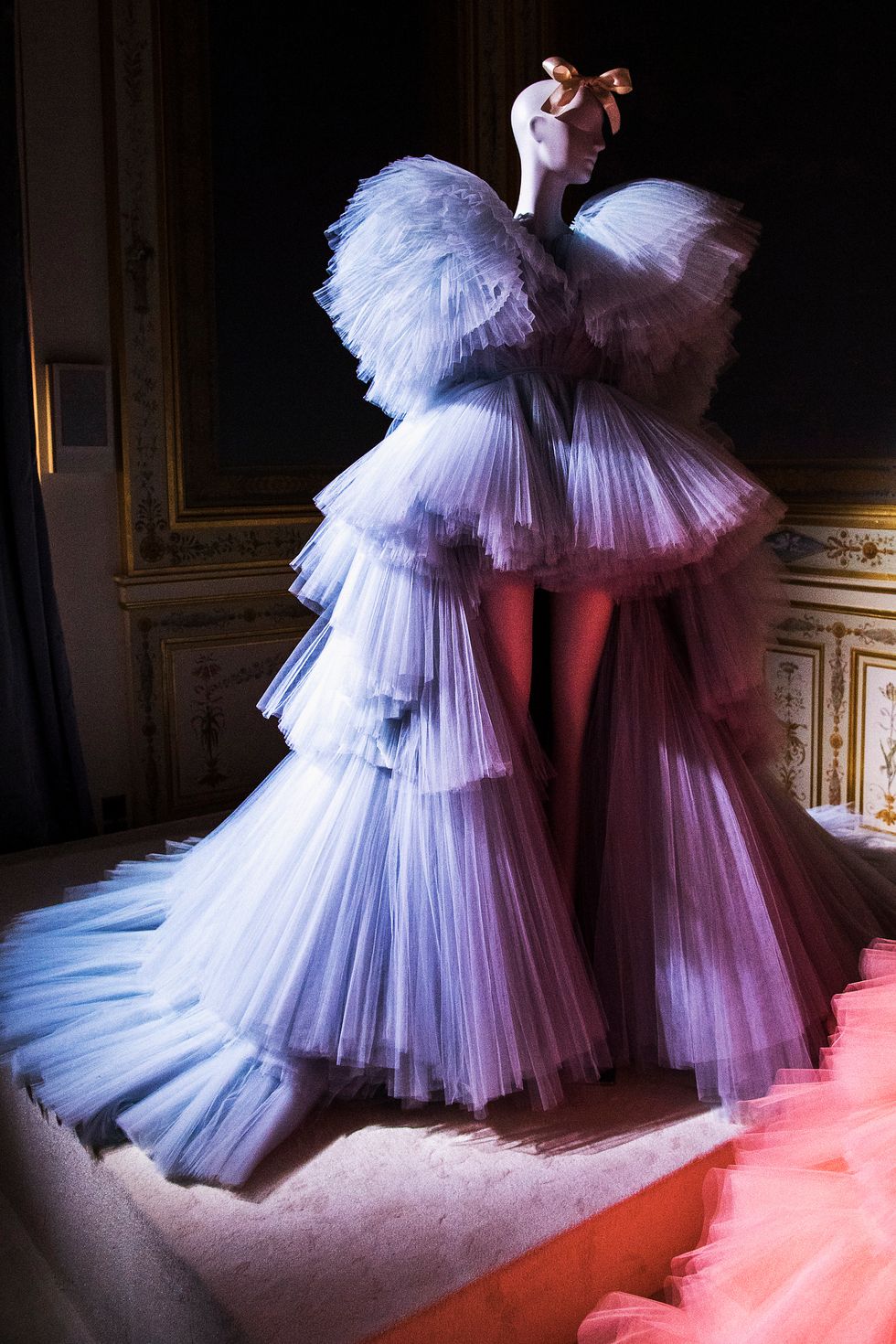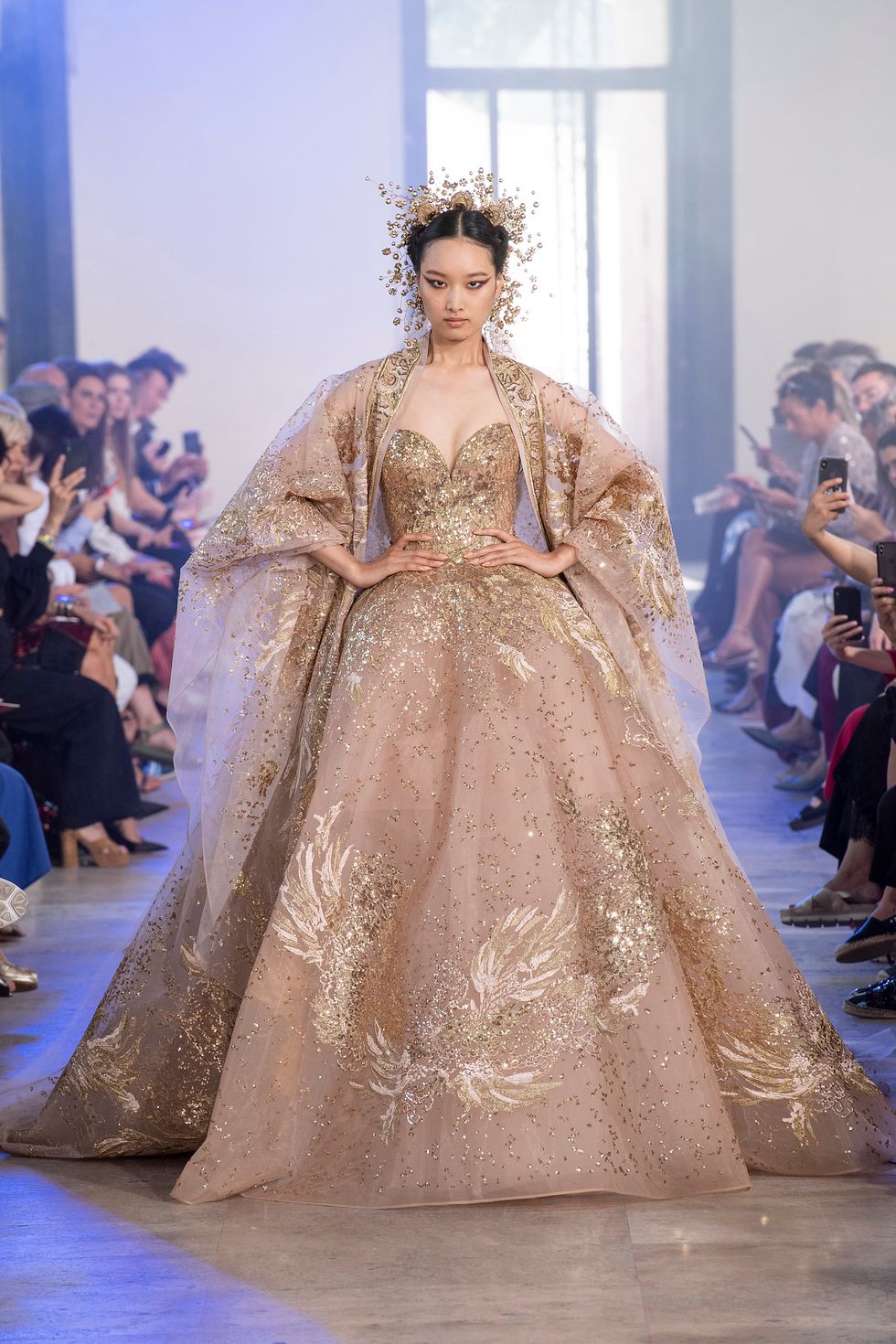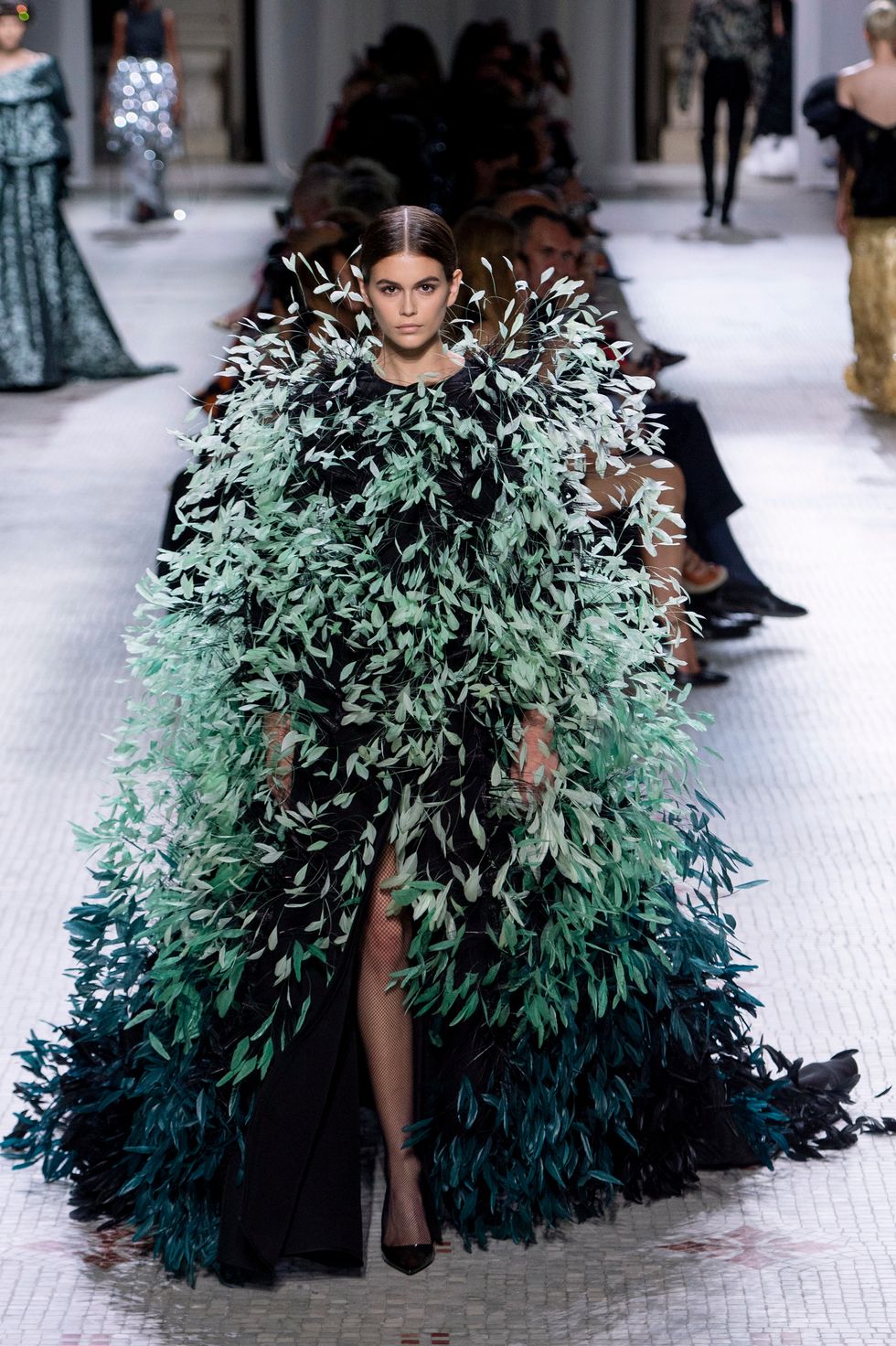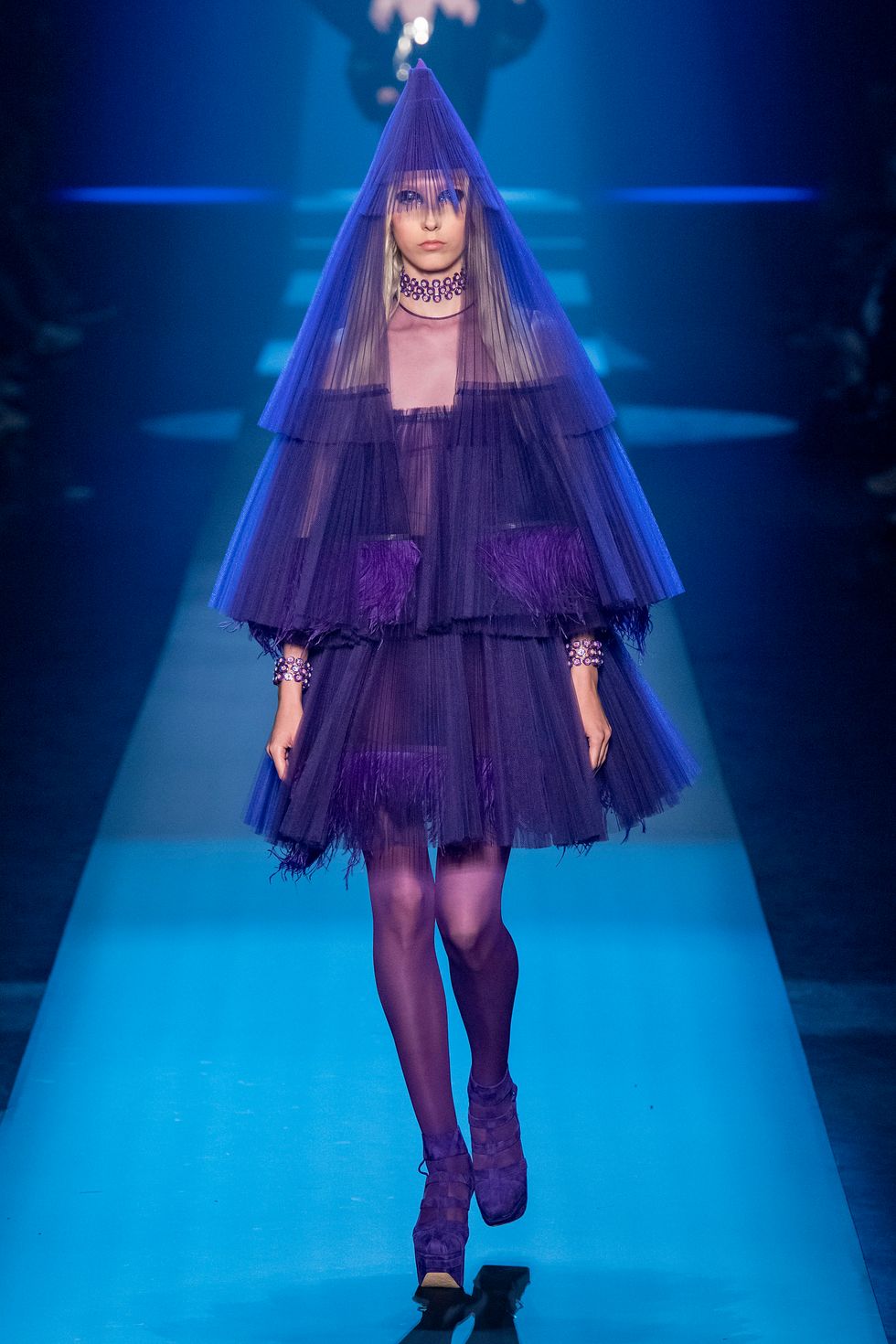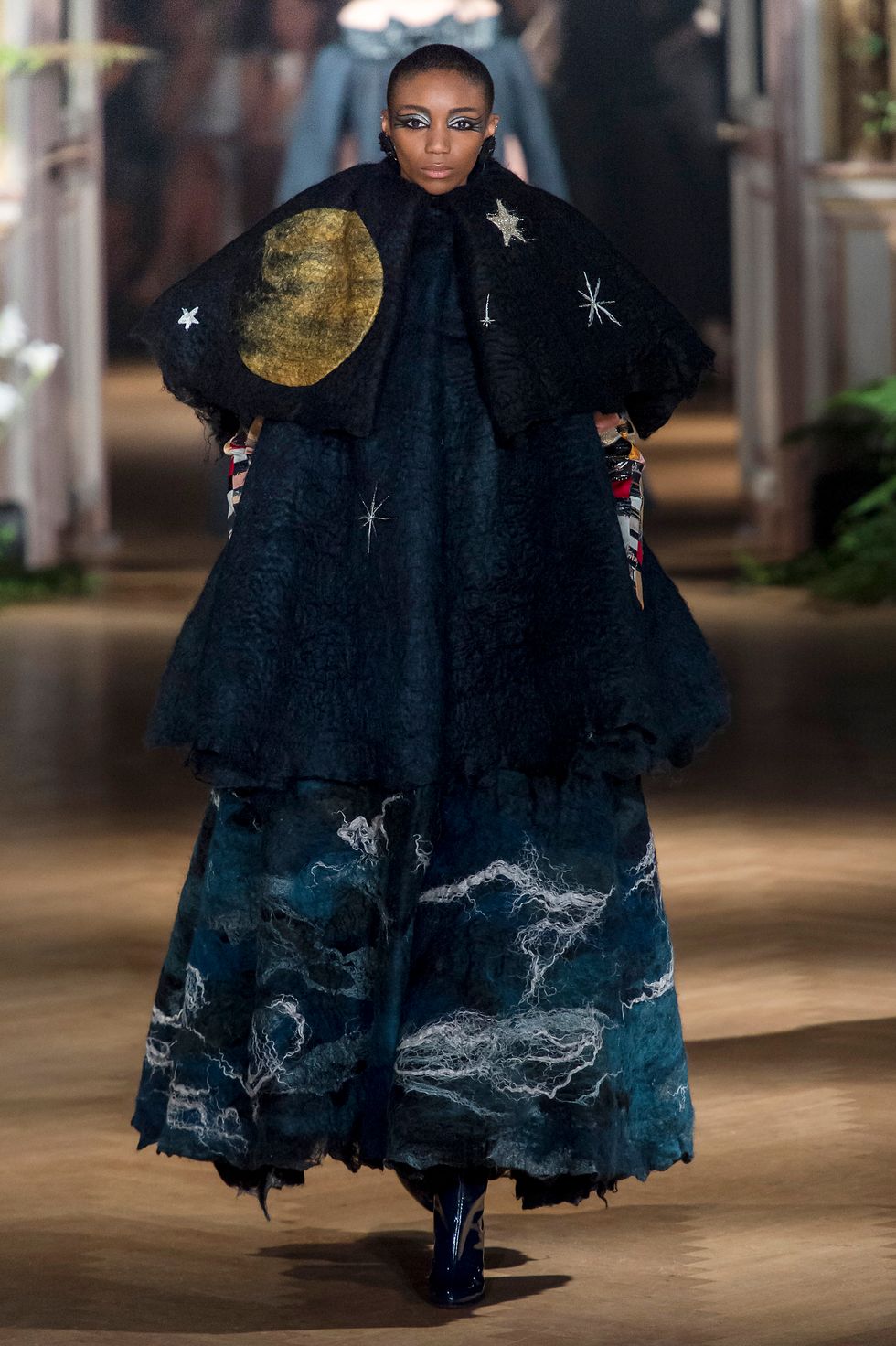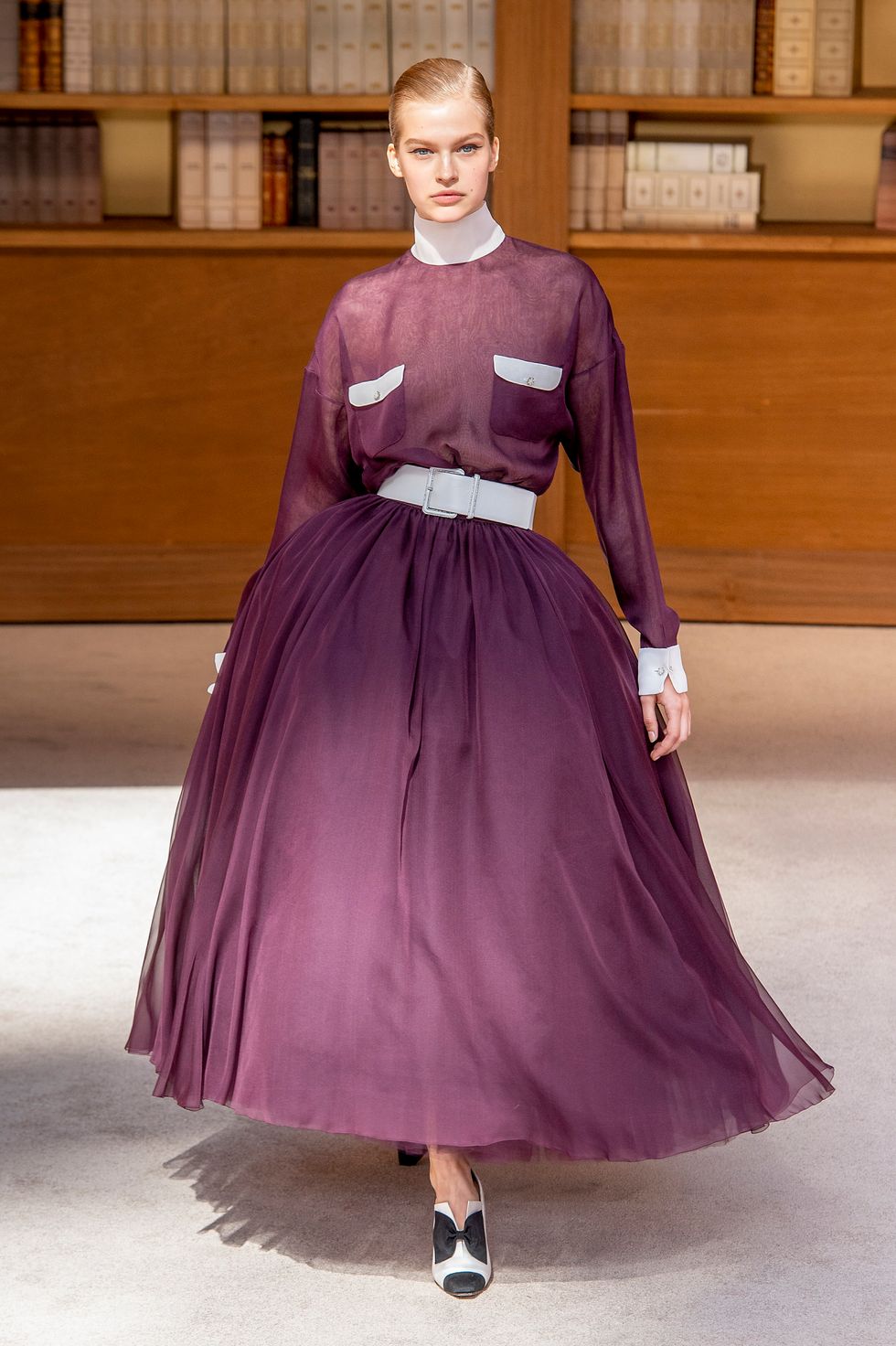 Photos via Getty / Imaxtree