It's no secret that Billie Eilish and Bhad Bhabie are pretty close, but if you've ever wondered what their dynamic is like, look no further than the Instagram comments. Their latest interaction? A good old-fashioned trolling courtesy of Eilish herself.
Over the weekend, Bhad Bhabie took to her Instagram to post a video of herself in a car listening to none other than Megan Thee Stallion. And while it's unclear whether she's the one driving, the fact that she keeps looking directly into the camera led Eilish to dole out some sardonic safety advice.
"Bitch watch the road," Eilish jokingly responded to the video — to which Bhad Bhabie responded to with a simple eye-roll emoji.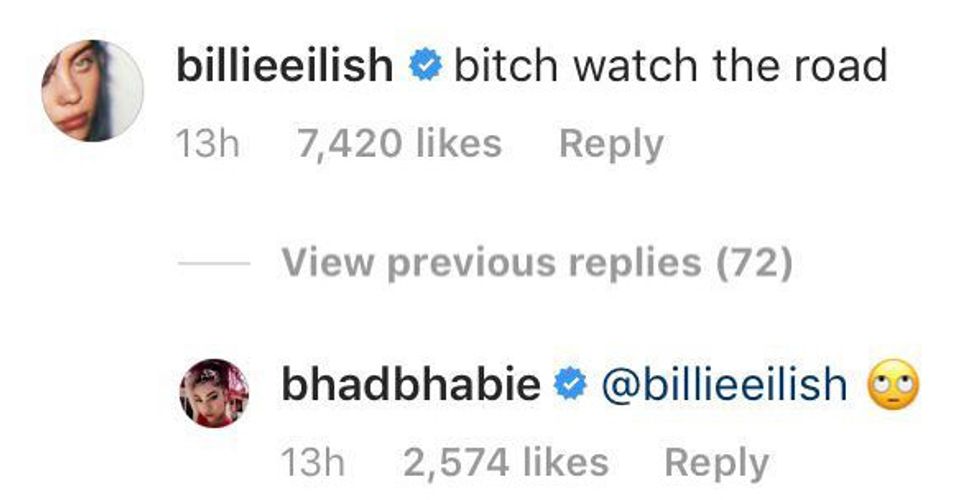 "Yiiiiikes," she responded jokingly. Honestly, queen of the one-liners.