Every year, around 8-12 million companion animals enter animal shelters across the country, according to PetFinder, and of those approximately 5-9 million are euthanized (60% of dogs and 70% of cats). Bertram the Pomeranian, otherwise known as Bertie Bert the Pom on Instagram, was among those abandoned millions for being "too big to sell" at 5 months old, until he was quickly adopted by Kathy Grayson in Tulsa, Oklahoma.
Grayson, who owns a contemporary art gallery called The Hole NYC, began chronicling their lives together on Instagram, creating a distinct personality for Bertie that now nearly half a million people have come to follow every day. The Chocolate Pomeranian looks more like a teddy bear than a real dog, and went viral when Grayson dressed him in a look-alike Paddington Bear costume. The rising star then appeared on several international Morning Shows and the Rachael Ray Show, wearing that iconic red hat and blue toggle coat.
With Fashion Month kicking off this week in NYC, PAPER invited Bertie to shoot his first ever fashion editorial, featuring 12 designer bags from favorites like Christian Dior, Fendi and Versace. Shop everything, below, follow Bobo on Instagram (@bertiebertthepom), and visit PetFinder.com for more information on how to adopt.
Christian Dior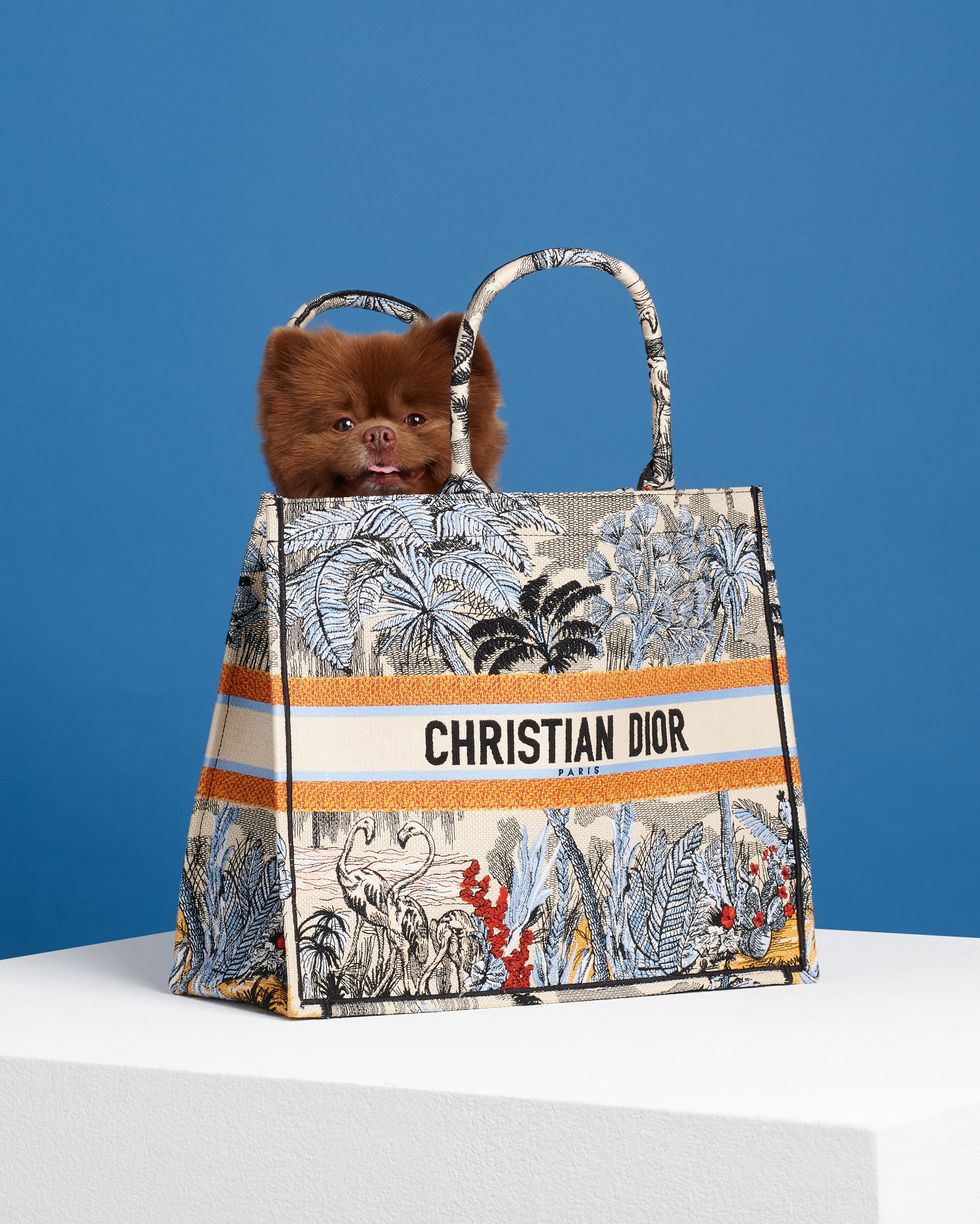 Chanel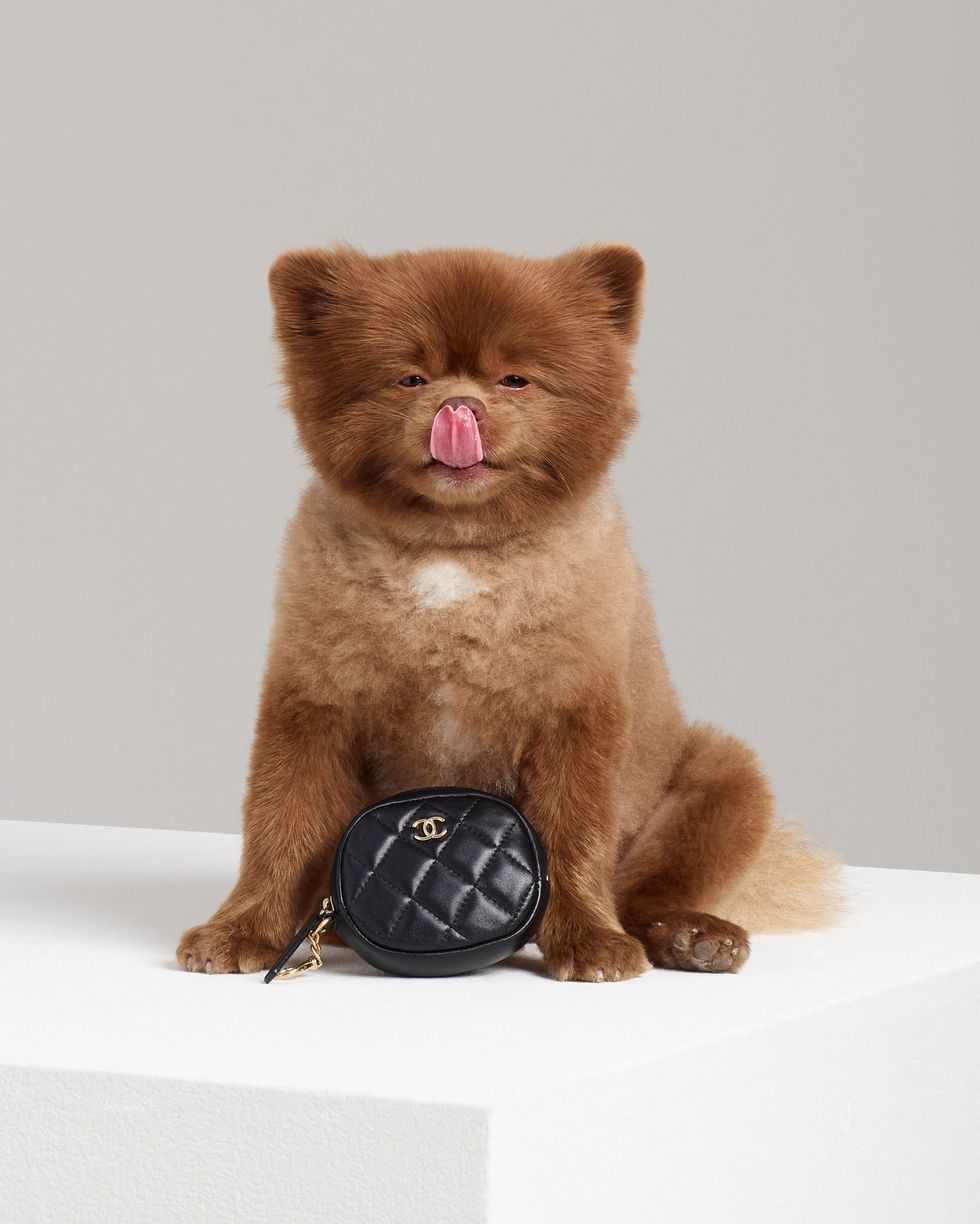 Louis Vuitton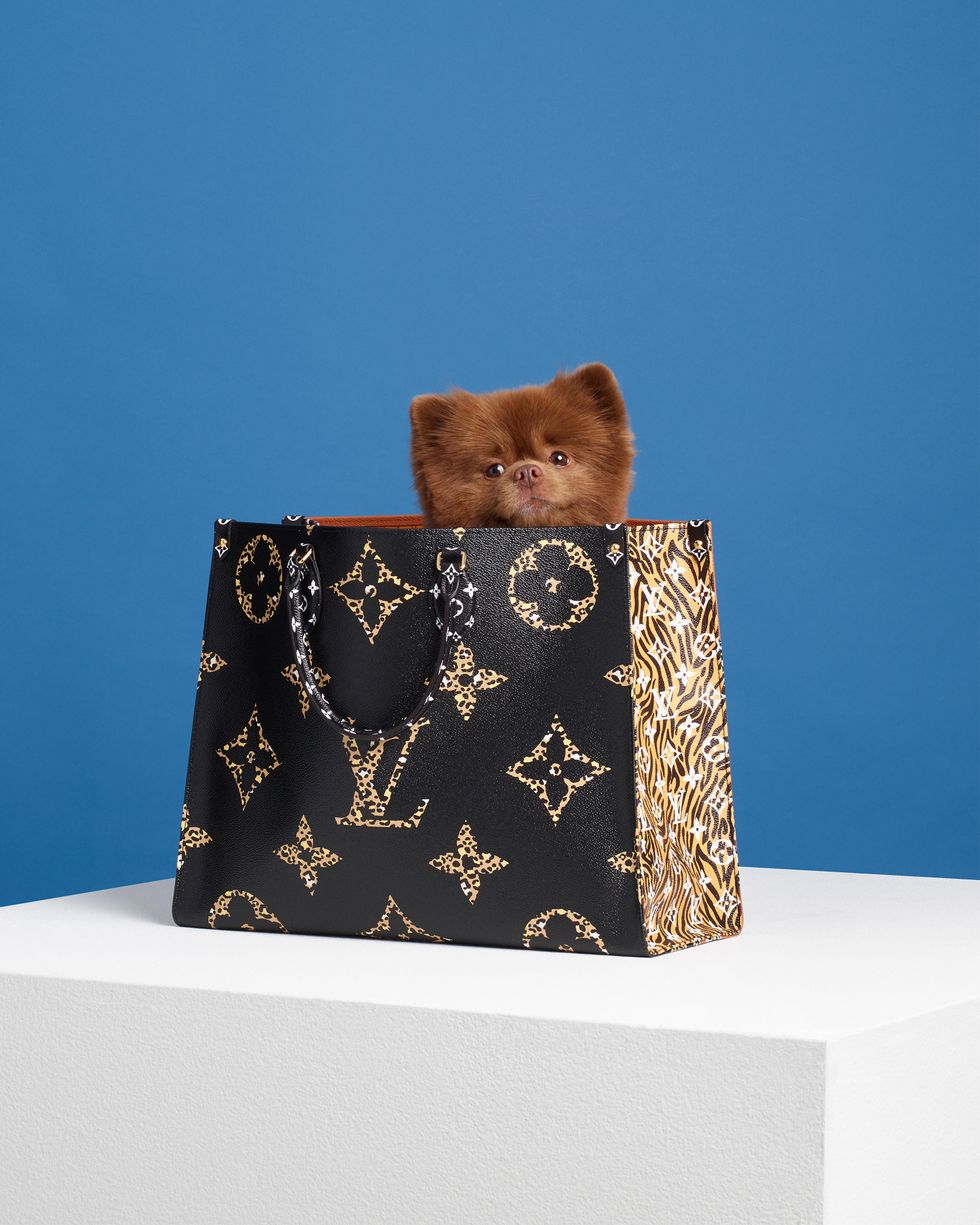 Fendi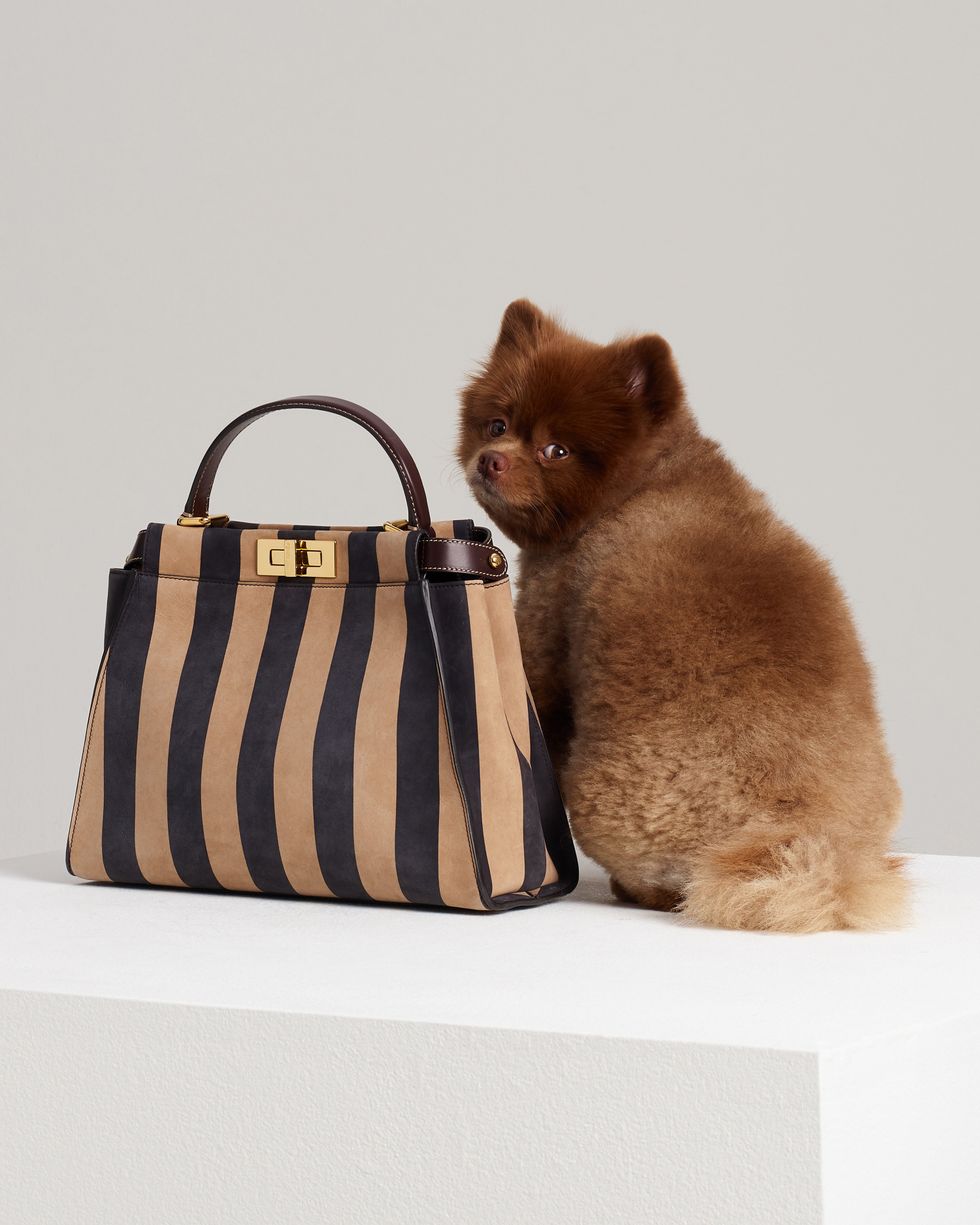 Versace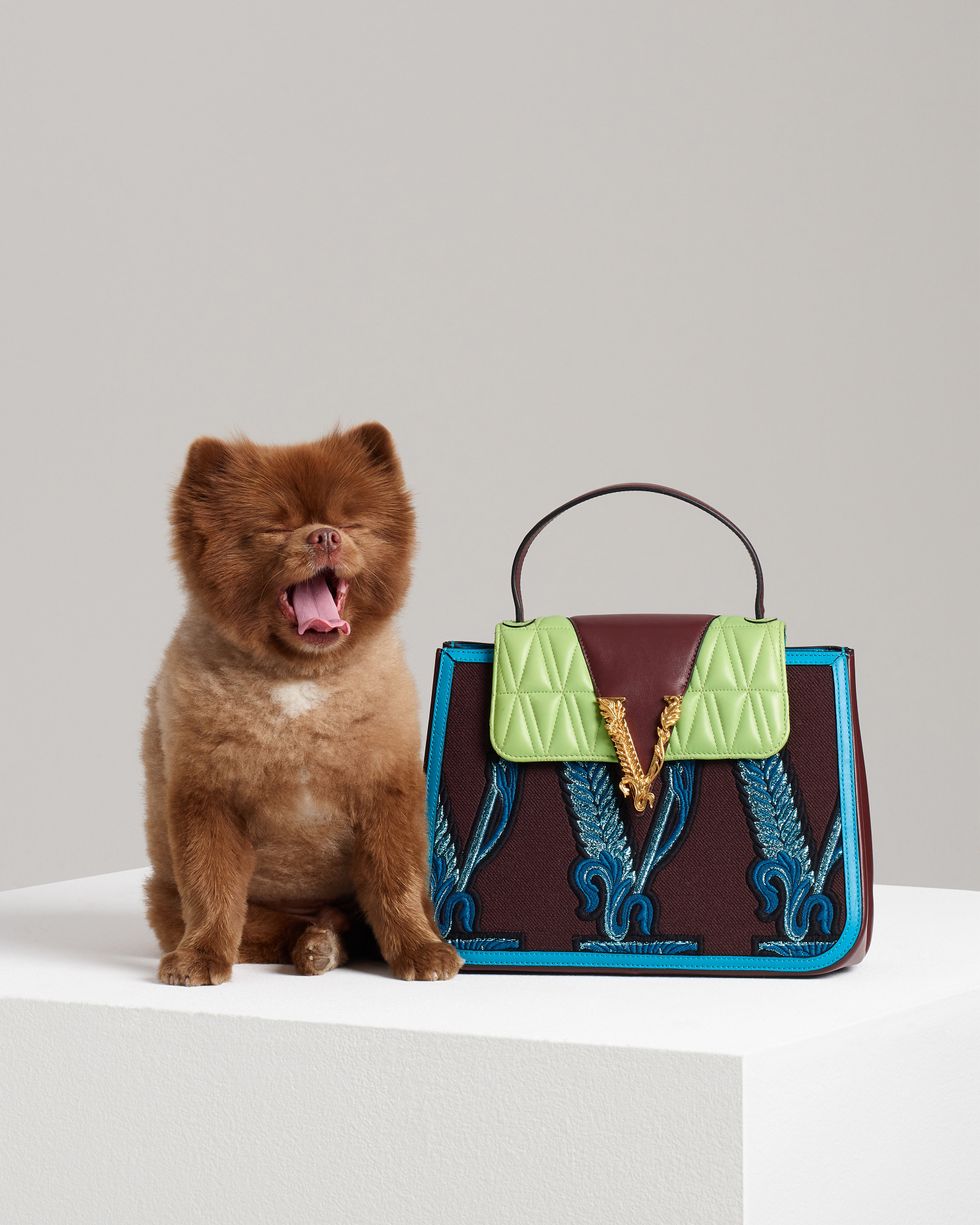 Miu Miu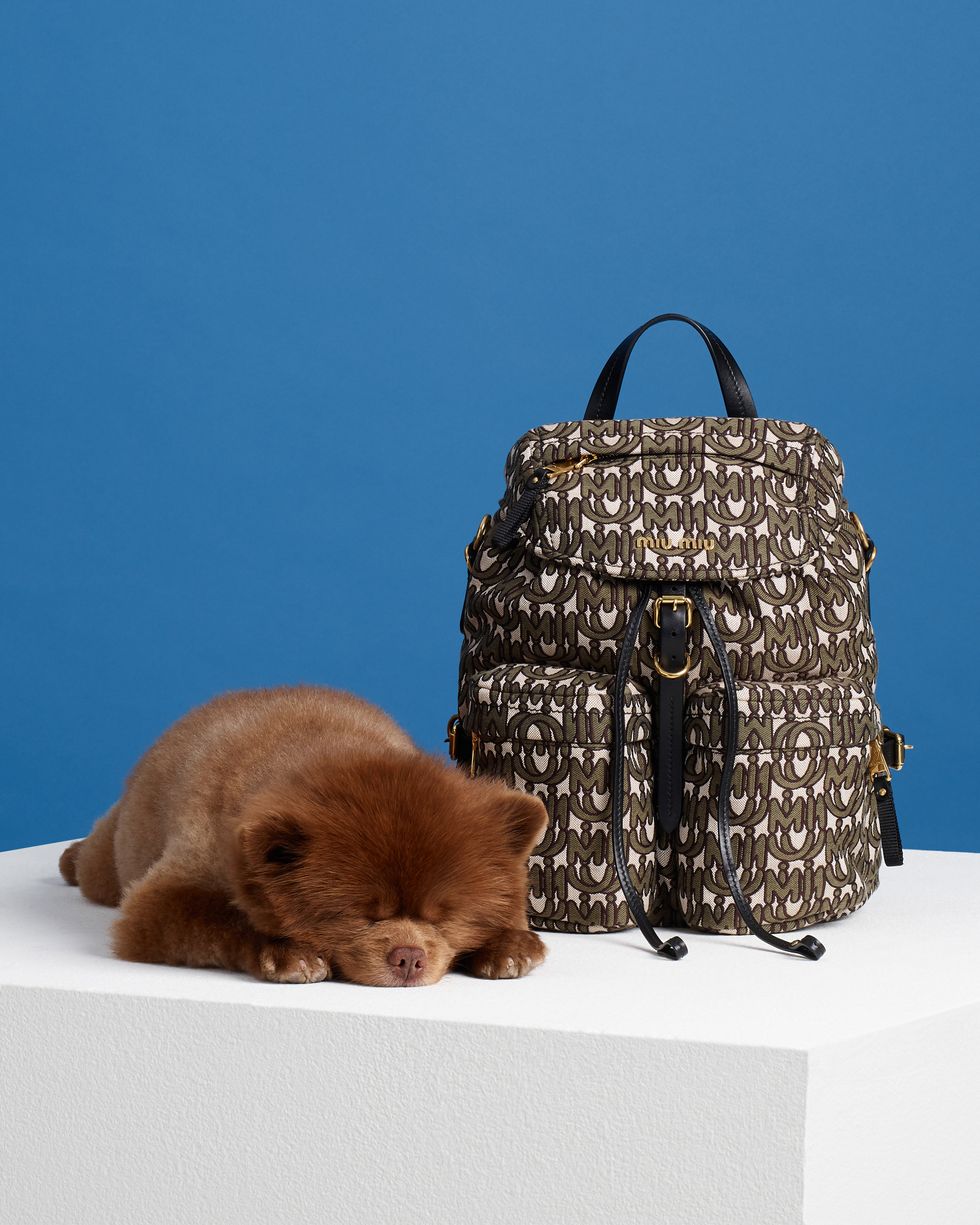 Valentino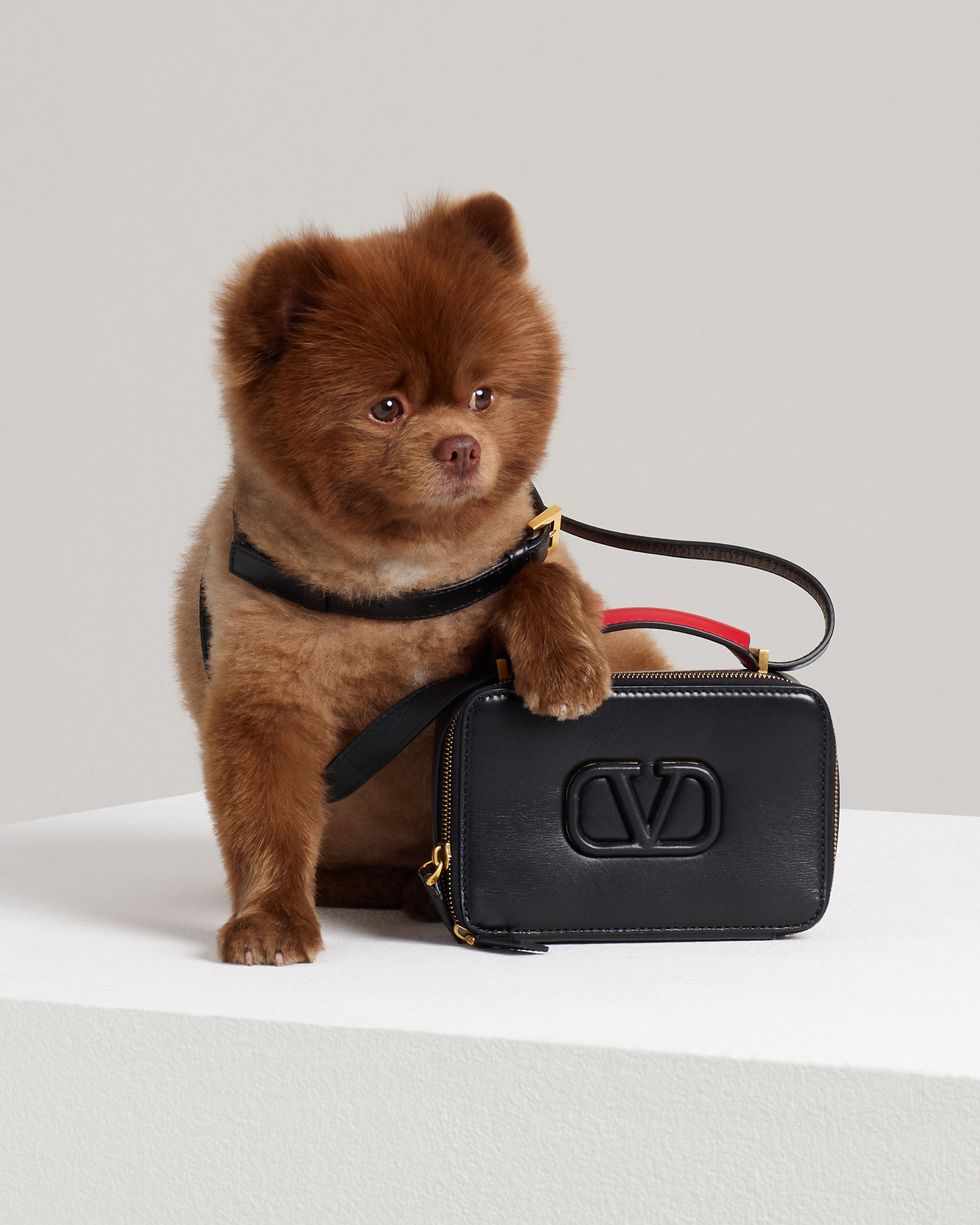 Gucci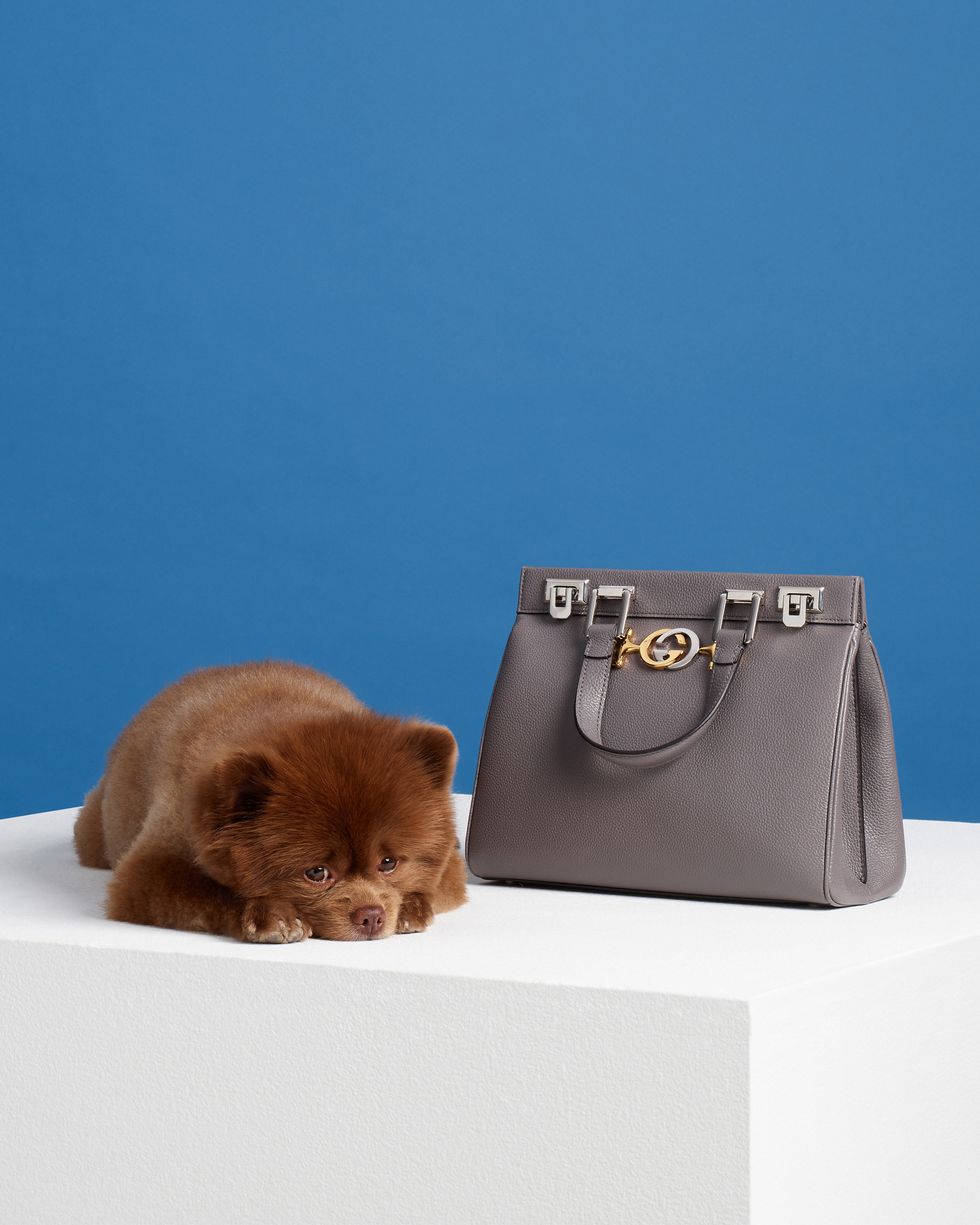 Chloé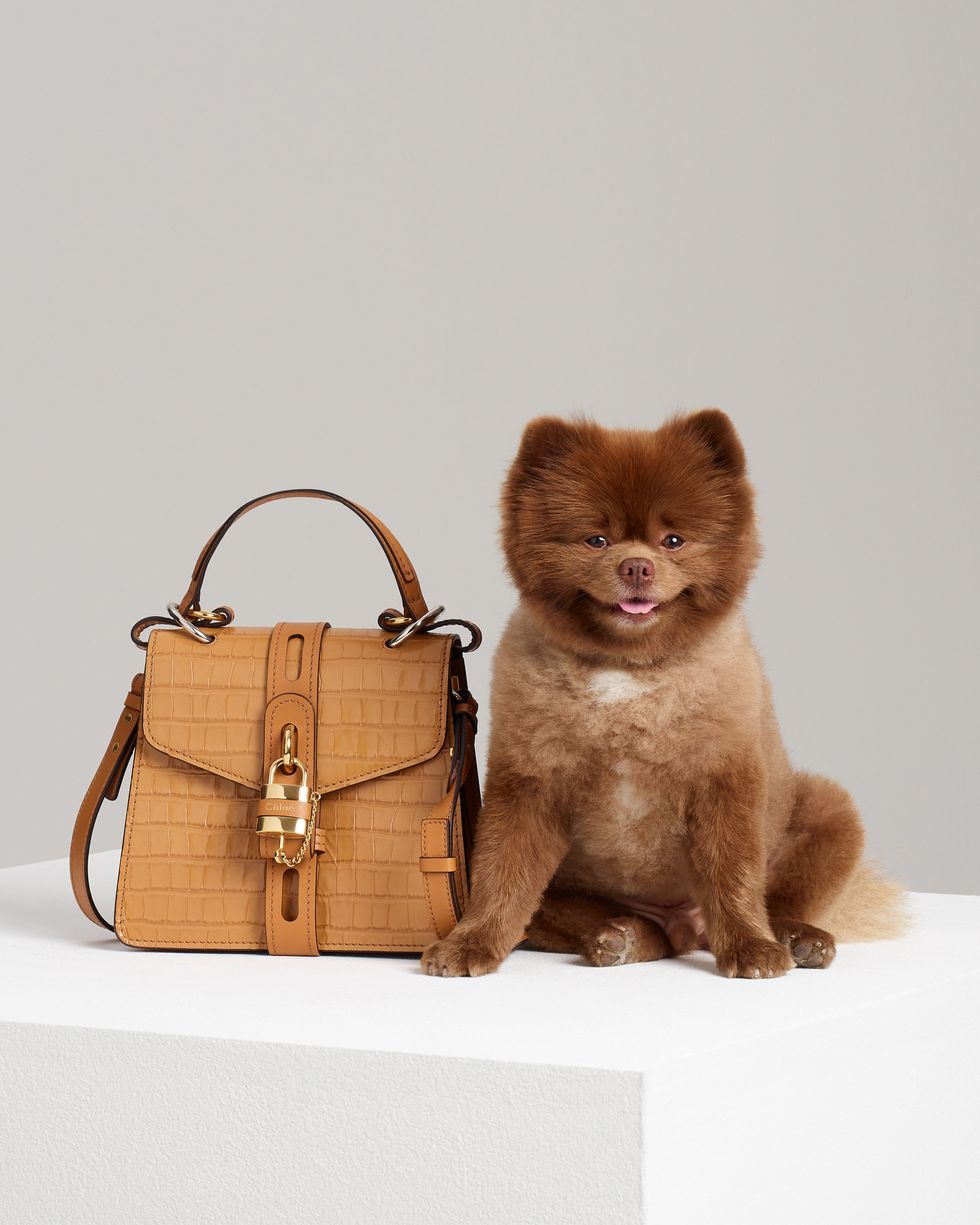 Jacquemus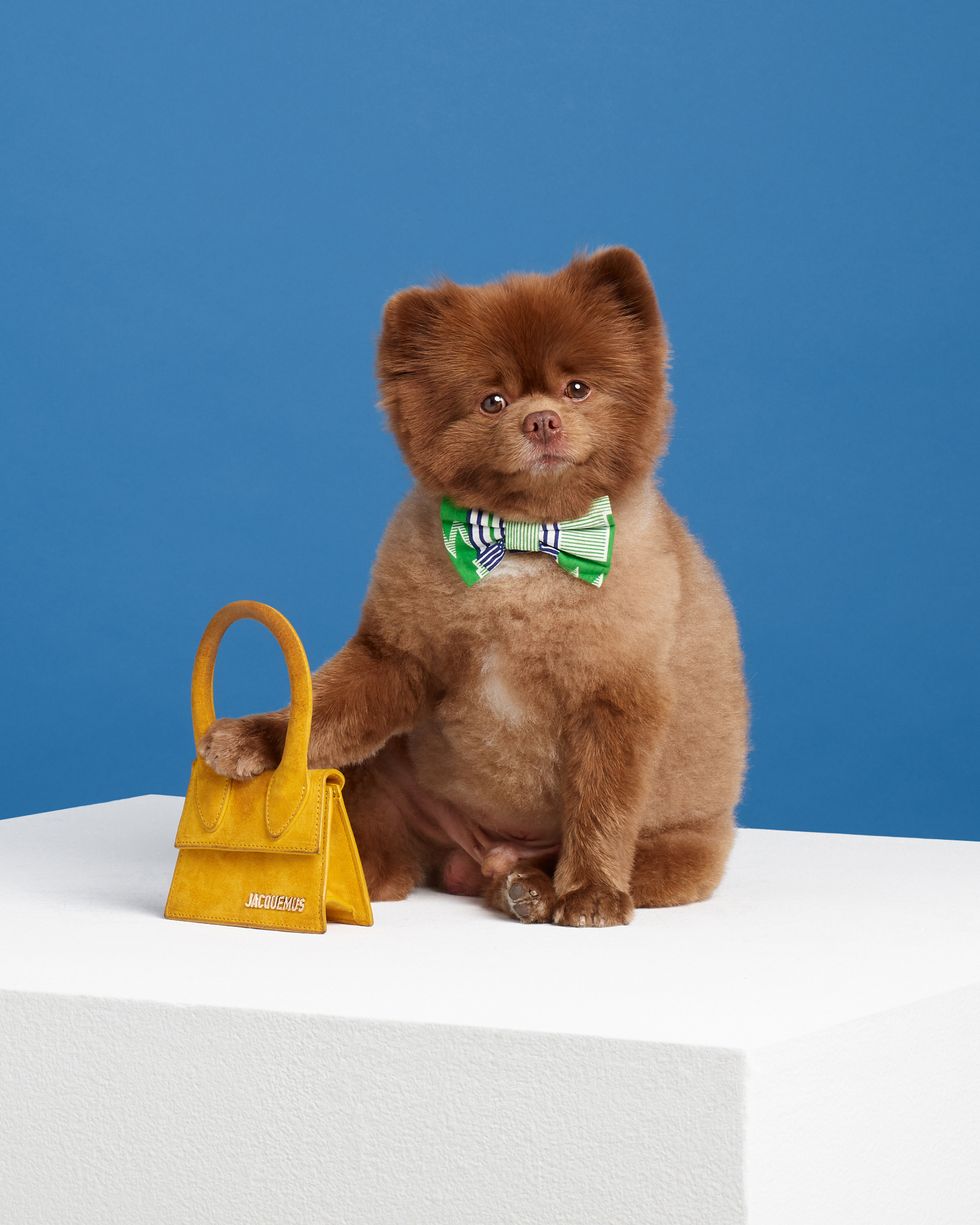 Bottega Veneta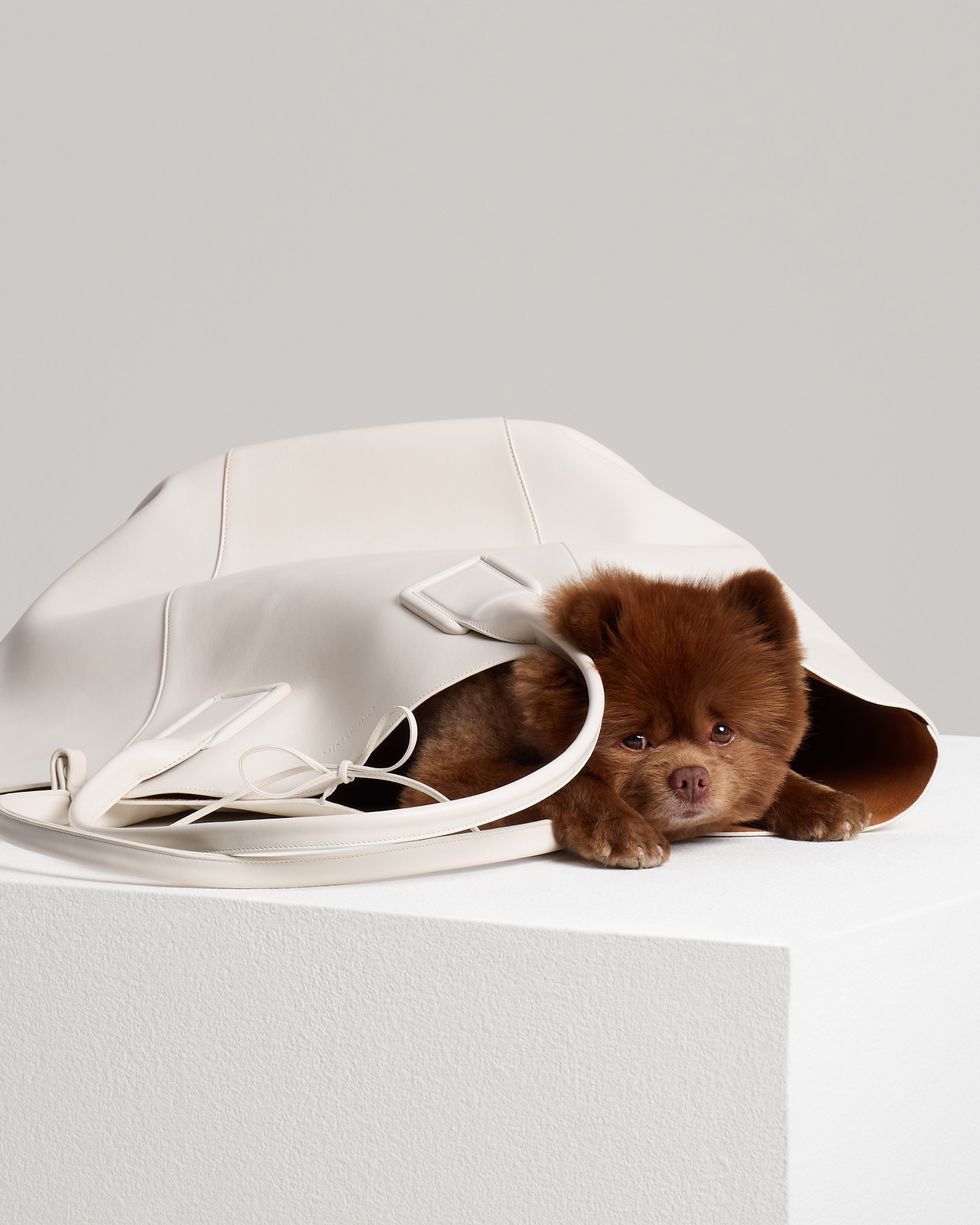 Prada