After the horrific events in Charlottesville this weekend, and our president's awful, if unsurprising failure to denounce literal fucking nazis, we could all use a bit of relief from the constant, grinding hatred and general awfulness of our times, no? Maybe just a little glimmer of hope and a dash of catharsis? This instantly iconic video of anti-racist demonstrators in Durham, NC toppling a confederate statue might do the trick!
As The Guardian reports, protestors gathered in Durham yesterday afternoon to rally against racism in a response to the white nationalist attack on Charlottesville, which began ostensibly as protest against the removal of a Robert E. Lee statue. With a ladder and some rope, the protestors decided to take it upon themselves to go ahead and tear down their local confederate statue. Great work guys! "I was a little bit shocked people could come here and come together like that," protestor Isaiah Wallace told The Guardian. "I feel like this is going to send shockwaves through the country and hopefully they can bring down other racist symbols."
Without further ado, please enjoy this video of a symbol of racism being destroyed, stomped and flipped off by a group of millennials, set to a searingly patriotic guitar solo. It is truly a thing of beauty.
The "Take Chains Off" version is also legendary...
In response to the act, Democratic governor Roy Cooper tweeted:
Which we all know is code for: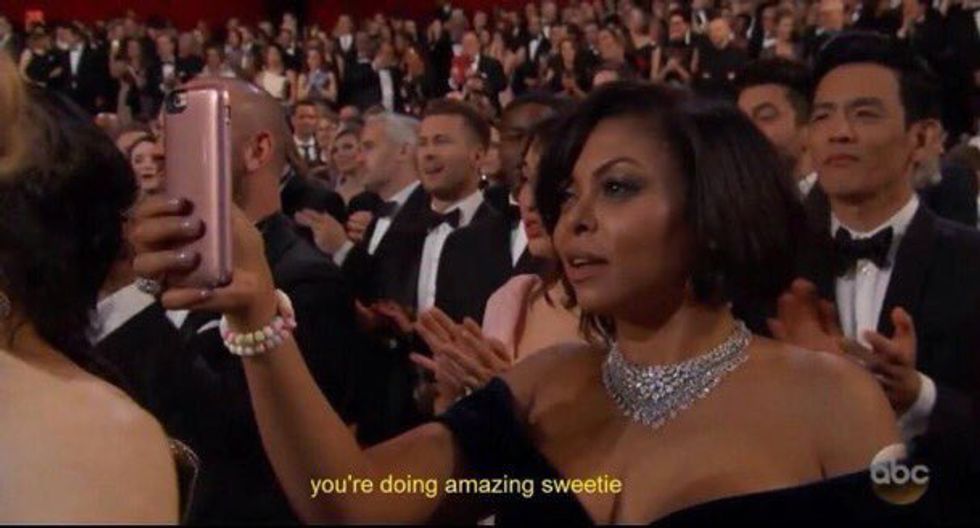 THEY DID THAT!
Short of destroying your local symbols of hatred and intolerance, if you're looking for resources to help the victims of the Charlottesville attack, we've put together a list here.
Splash image via Instagram