"Bad shit doesn't have to be the ending of the story," explains VINCINT, the Los Angeles pop rookie whose sleek mononym is neatly prepped for the stardom his champions are predicting. "Sometimes it takes being hopeful to help you heal."
This is the ethic of his new single "Someday" — a song about feeling heartbreak hang in the air, but choosing compassion, instead of fear. "I can see it written all over your face," he sings, his vocals clear and breathy. VINCINT's lyrics are simple and effective, as he fantasizes about a reunion under different circumstances: "I know what being alone feels like/ and I know what it's like to be with you. And if we could do it another way, I hope I can be back in your arms someday." As the singer points out, that kind of fantasy isn't necessarily self-deluding: it's an assertion of hope and grace.
PAPER premieres the video "Someday" — a Flashdance homage to match the deliciously '80s-inspired song, which opens over a rickety drumbeat and violin strings before exploding into a orchestra of heartstring synths. VINCINT — looking straight out of the iconic 1983 film, off-the-shoulder sweater, bike shorts, leg warmers, single dangling earring and all — cathartically dances his heart out in a mirrored practice room. His melodramatic moves in the video, which is directed by Jake Wilson, accentuate each of "Someday's" addictive hooks. It's an impressive four minute sequence that further proves VINCINT is a multi-threat artist who's just getting started.
PAPER chatted with VINCINT about bringing back choreo and what he loves about the '80s.
This video is an obvious Flashdance homage, and your music also feels very '80s-inspired. What about that cultural moment inspires you? How did it become an influence?
I'm in love with the '80s, who isn't? From synth sounds to the drum patterns, it's all in there. It gives me a feeling of release and freedom I hadn't felt in other time periods. It came from listening to Journey, Donna Summers, Robyn especially who uses it in a more current way. I like the idea of being able to mold the current with the new and create something that's mine and still pay homage.
What's the story behind this song? For you, how did it translate to the video?
I never like to go too deep into my own stories about my songs, because I want my fans to be able to create their own. But this one is extremely special to me, because I wrote it when I was in a place of understanding. Understanding that love doesn't always mean a happy-ever-after, sometimes it just isn't the right time, and that has to be okay! But in the back of my mind there's that little voice that lets you know you're gonna be good, whispering "maybe someday though." It sparked a real thought between Andy Seltzer (co- writer and producer of the song) and I. [We] sat and it sort of poured itself out in a couple minutes. It was therapeutic.
Really athletic choreography is pretty rare in pop today (Normani being an exception!) Are you trained as a dancer? Would you like to see that come back into vogue?
I'd like to lie and say yes I've trained with the best but that's not the truth. (Obviously) I've always loved to danced and I would watched different music videos growing up and mimic them and there's a huge amount of choreo in my life show as well! I wanted to people to see there's more than just a pretty voice there! I'm a performer not just a singer and I wanted to put that in the forefront. I'm still learning and becoming familiar with vogue and so I have no say on that! One thing I've learned if you are not in or apart of the balls, don't speak on them. Y'all ain't getting me in trouble with the girls!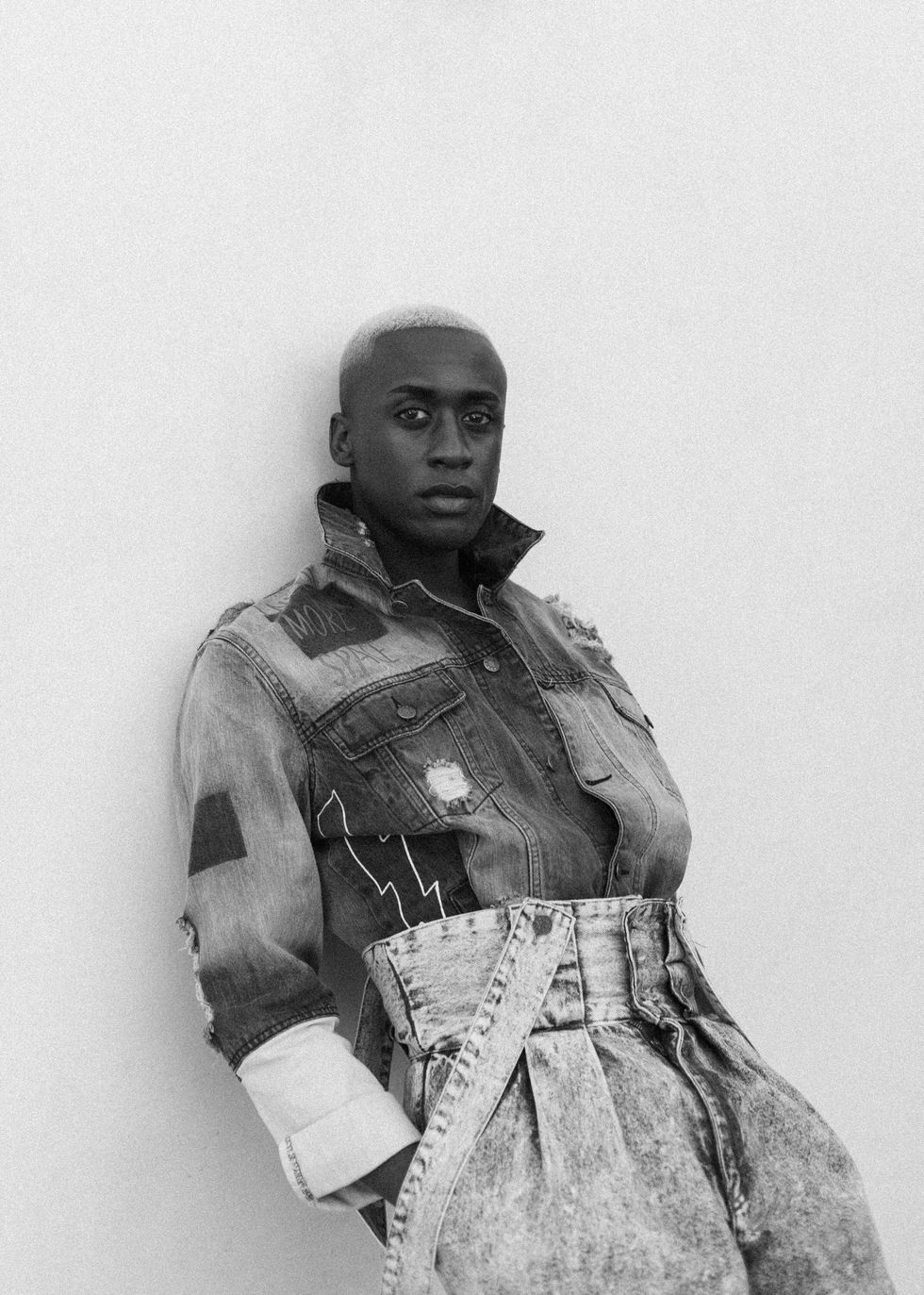 What do you hope people take from the song and visual?
Hope. Bad shit doesn't have to be the ending of the story sometimes it takes being hopeful to help you heal. If that means writing a song about love and yelling it from the mountaintop or dancing around like a crazy person until you feel like you're on fire to get that emotion out THEN DO IT! I want them to feel, to know that it's okay to be fucking vulnerable and open!
Who are your top 5 influences?
Beyoncé, MUNA, The 1975, Sara Bareilles, Francis & The Lights.
What else are you working on right now?
This is the last single I'll be releasing from my upcoming EP. It's finally finished and I'm excited to put it out by the end of the year. Because I'm a psychopath I've already started working on the second and I think it's some of my best work yet!
Photos courtesy of VINCINT