Valentina was pushed into the public eye with a viral moment on RuPaul'sDrag Race that made her famous. On the show, the Latin American actress was a self-proclaimed star that continually paid tribute to her heritage and the everlasting legacy of Selena. Since competing on season 9, Valentina has been able to demonstrate the power of drag through dominating social media, and now the stage.
In the next chapter of her performing arts career, Valentina will reprise the role of Angel in the performance of RENT: Live on FOX. This adaption of the 1996 rock musical about the HIV/AIDS epidemic in New York City will have Valentina in drag for her first role in a major production. It's been a process to actualize herself as Angel, while still being authentic to the production's original queer character.
This move is no surprise: Valentina was always hungry for attention and audiences were fully enthralled by her portrayal during Drag Race before being eliminated on Episode 9. An underdog encrusted in sparkles, Valentina used charisma and elevated Latina fashion to become a front-runner. The breakout of her season didn't walk away with the crown, but still locked in the more coveted honor of Miss Congeniality as voted by fans.
Before the sensation of Miss Vanjie this year was the original drag meme: the infamous mask scene ("I'd like to keep it on please") that catapulted the Latina starlet to Vogue status, in both editions of America and Mexico. When asked about the illusive moment with RuPaul, her response was respectfully, "I'd like the next question please." The infamous scene could have forced Valentina into a state of isolation, but it's clear she's completely in charge of her own success.
Valentina is about to continue her rise to the top of the drag game with the recent announcement of RuPaul's Drag Race: All Stars 4. The Emmy winning series is set to release next month on VH1 (December 14) after months of rumors surrounding her presence as a returning cast member. Other competitors include Monét X Change (season 10), Farrah Moan (season 9), Naomi Smalls (season 8), and Gia Gunn (season 6). "I'm coming back to win, bitch," Valentina assures.
PAPER caught up with the All Stars 4 competitor to talk about preparing for RENT, returning for All Stars 4, and going viral.
Does your Latin American heritage distinguish your style of performance art?
My heritage is the defining characteristic of my drag. It informs everything about my art. Being proudly Latinx makes me feel beautiful, powerful, and glamorous. My drag artistry is my definition of Latin queer excellence.
As a multifaceted artist do you still see yourself as a drag queen?
Drag is an accumulation of all my talents placed together in one medium. I think of myself first and foremost as an artist. An artist above all is able to capture and convey an emotion or a vision of their surrounding world, which is what is at the core of any good drag performer.
Where did hear about the casting for the live production of RENT on FOX?
RENT came about while I was on tour for "Werq the World." My manager hit me up saying there was a casting for RENT live on FOX and my name came up for Angel — that this character was a really big deal and somebody believed in me. They wanted to give me a shot. I was shocked.
"My drag artistry is my definition of Latin queer excellence."
Why do you think you were offered the role of Angel?
[Casting] knew me from Drag Race, but with every audition got to see more of me and the character of Angel through my work. It's happened in the right time and I'm still shocked by all of it. It doesn't feel real.
Coming from drag, does costume play into your character development?

I recently did a sitting for the costume with the original designer [Angela Wendt] from the Broadway show. She has developed the character of Angel with so many people and now she's working on it with me. Being in the wig and outfit... it is so overwhelming that I get to be a part of this amazing musical that people have fallen in love with.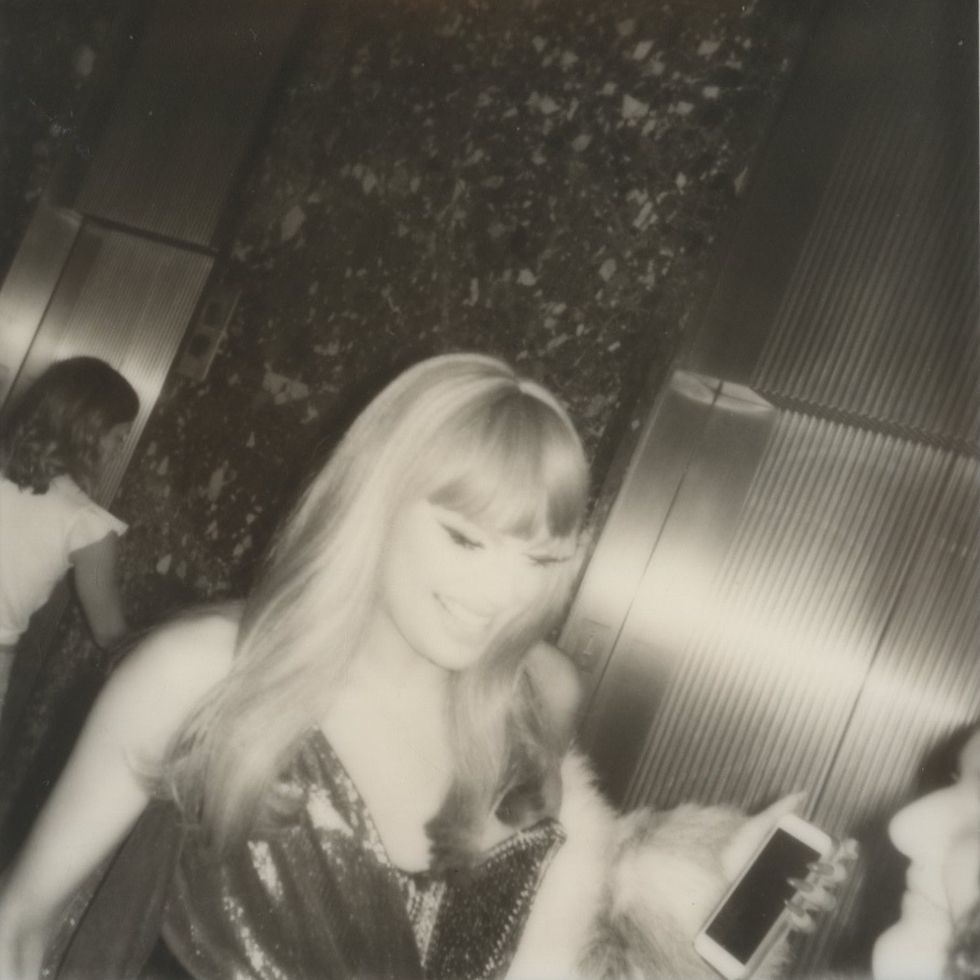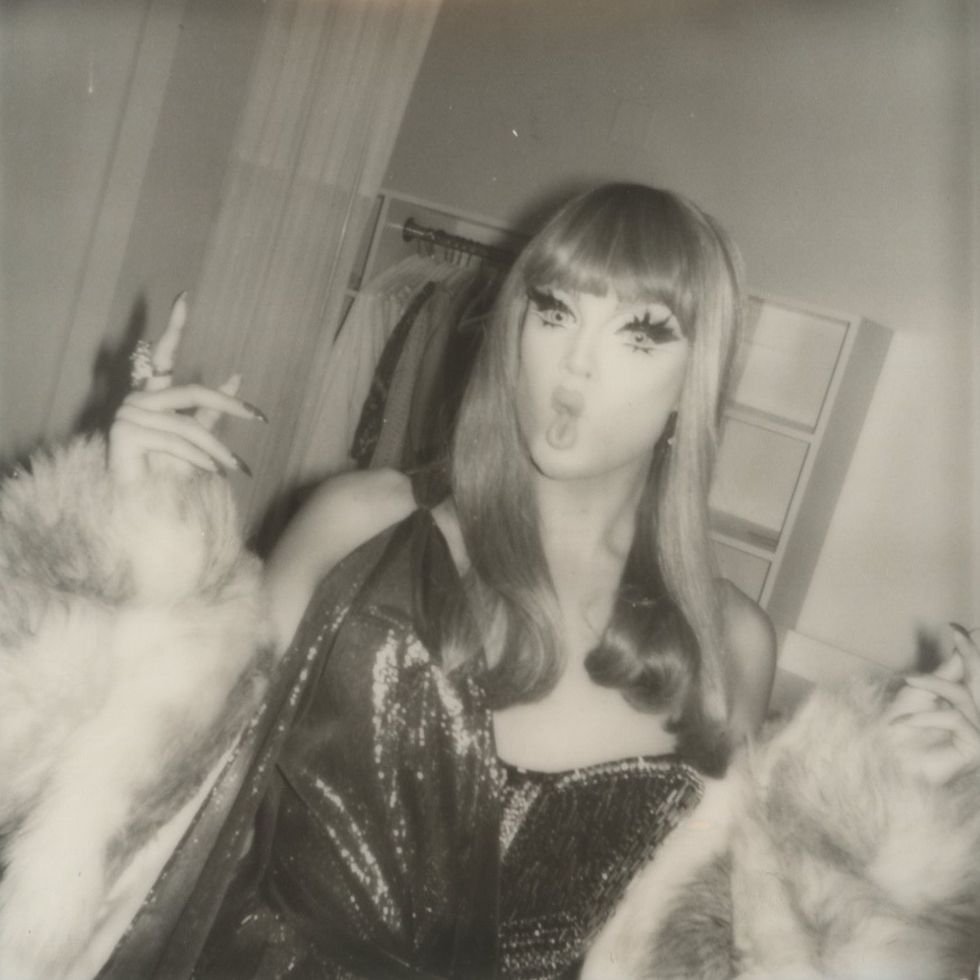 Are you doing anything to prepare?
Angel is something so special. I'm putting in the work to discover how I can give my twist to this character, but deliver hard that it's Angel. Something really special that I get to do as an artist is dive in and understand what it is to have such a big role. I want to be authentic and put in the work to deliver something magical for this amazing opportunity.
Was acting a dream of yours?

I have so many big dreams, they might seem unrealistic or out of this world. I always wanted to explore acting and studied the performing arts from such a young age. I've worked my whole life, trained and believed in myself. It's so fucking crazy. Life is catching up with my fantasy. You just got to run with it girl — keep it coming.
"Life is catching up with my fantasy. You just got to run with it girl — keep it coming."
Has the announcement of RuPaul's Drag Race All Stars 4 been a relief?
It's finally fucking announced and not rumored.
Are you excited part of the fourth cast of All Stars on VH1?

I'm going to be completely honest in saying that I am extremely nervous to go through this next chapter of being put out publically, again. There is so much attention and criticism when you feel like the whole world is watching you.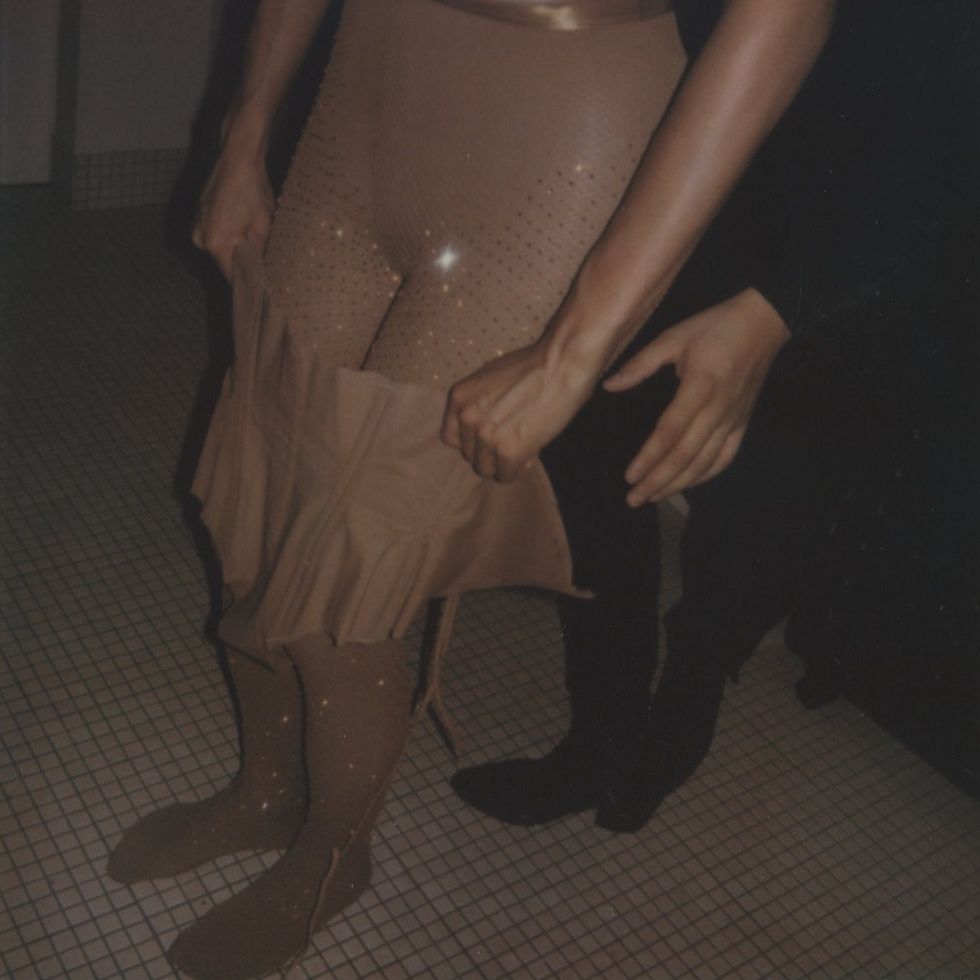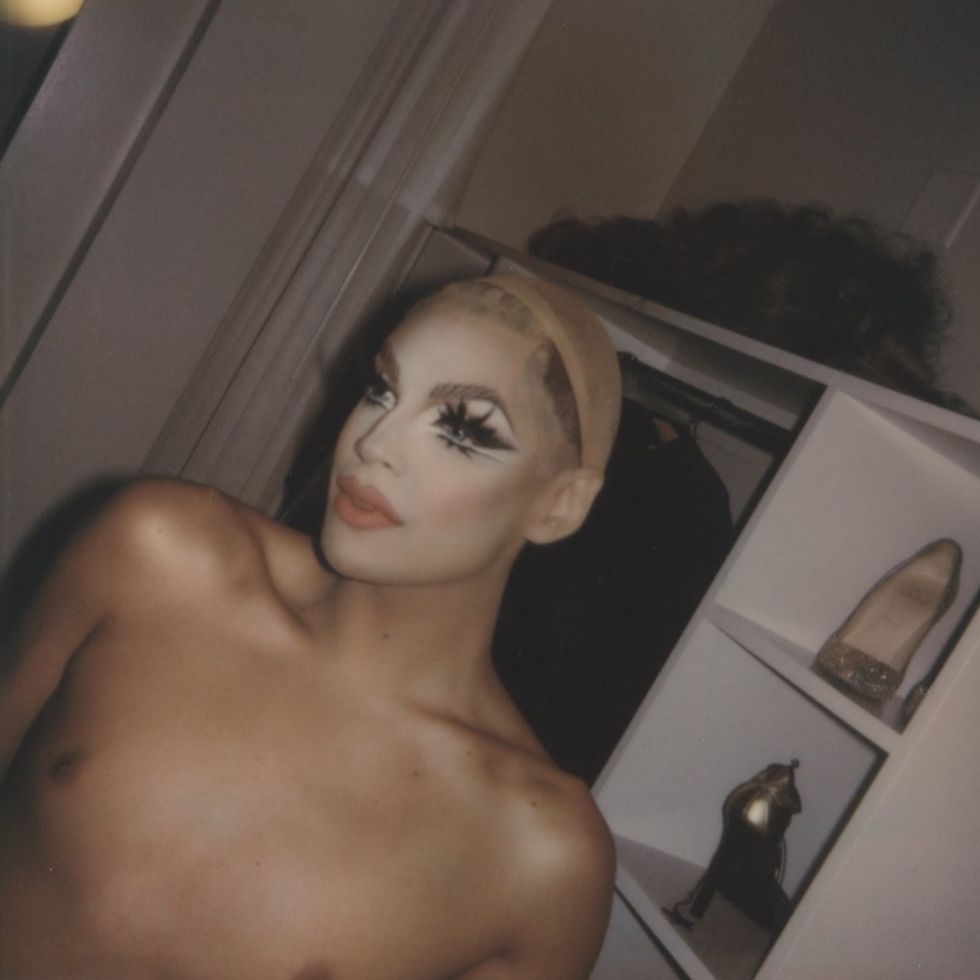 Can you share what your life was like after your performance on season 9?

The first time around I got lost. It was so overwhelming with people wanting a piece, applauding me, and the cycle was going. There were so many amazing things happening that I was grateful for, but it took a lot of work and criticism. Strangers everyday, becoming viral, and silly videos... all this attention was hard for me. There was no way for me to process this. There is no post-RuPaul's Drag Race handbook that tells you how to handle instant success.
What was the hardest part of becoming a viral sensation?

How to be present for other people. Be what they want and the person they say on TV. These were the things I should be grateful for, but I found myself being lonely. I didn't know how to keep myself centered or happy.
"There is no post-RuPaul's Drag Race handbook that tells you how to handle instant success."
Did you look to your community during this time?
My close group of friends are my family and feel like home. They inspire me, keep me grounded, and continuously encourage me to be the best version of myself as a person and an artist.
Have things changed in preparing for All Stars?
What I'm secretly nervous about is if I'll be able to handle all that attention and pressure. I am very private with my personal life. Deep down inside I'm nervous if I'll be able to take this on. The more work that I get, the bigger things become and so do my dreams.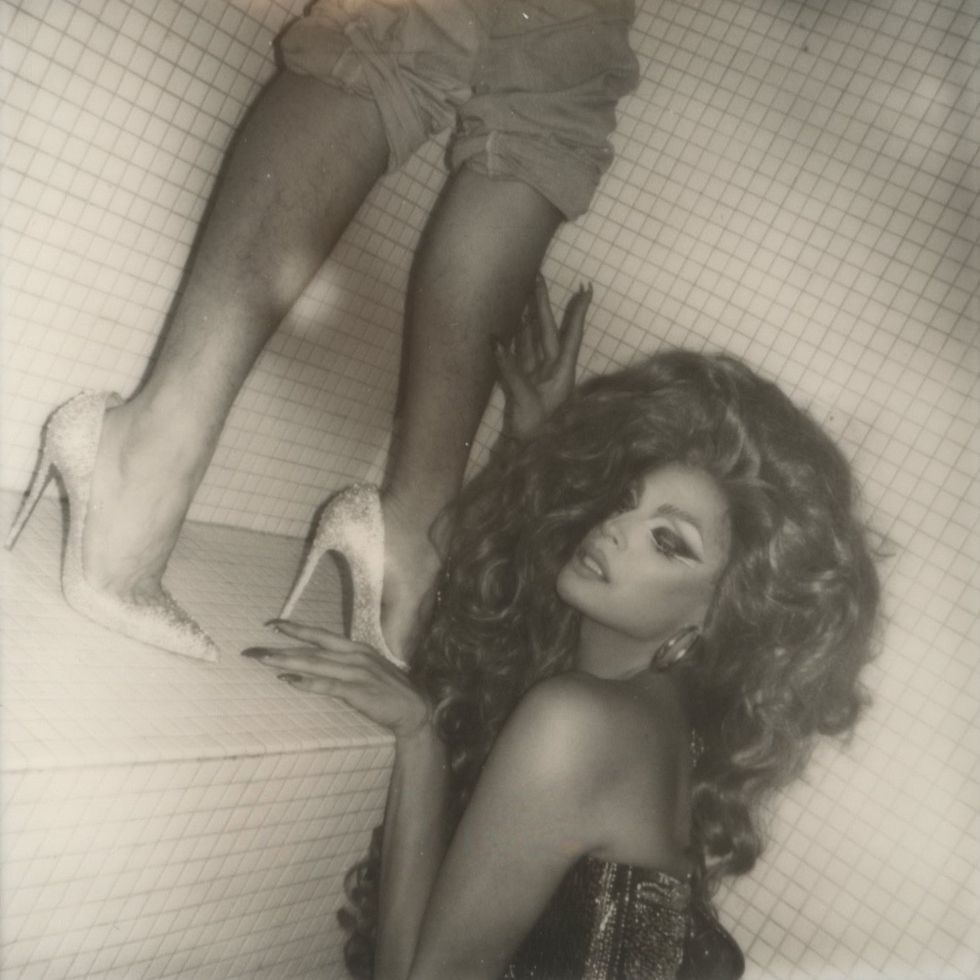 Is there anything you're doing to protect those dreams?
I am trying to be able to be more grateful and not so overworked. I want to have fun and enjoy my career. I want to stay happy as an artist and continue to be inspired. That's the honest tea, letting it all out for PAPER girl.
Does the knowledge you're beloved around the world make a difference?

I'm not doing this for the fame and money. All Stars is for my fans who want to see me back on TV. They want to see me win the show, and miss me. I am doing this for them, my beloved fans who have held me high on this pedestal. They want to see me go snatch that crown.
"I'm coming back to win, bitch."
Are you going to snatch the crown and coveted title on All Stars?

I'm coming back into this next chapter of being on TV and competing in Drag Race All Stars for them. I hope they appreciate and know I love them. They know this. They feel it. They better cheer till the very fucking end when I snatch that crown girl. I'm coming back to win, bitch. Okay!
You can see Valentina on VH1 RuPaul's Drag Race All Stars 4 on December 14, 2018 at 8 pm ET, and RENT: Live on FOX airs on January 27, 2019.