Very few apps have shaped contemporary culture like Tinder, with its tremendous impact on the dating landscape still evident a decade after the first-ever swipe. In fact, you could argue that it singlehandedly revolutionized romance as we know it and continues to influence our ever-expanding definition of "connection" when it comes to dating. But regardless of your current relationship (or situationship) status, the company's first global campaign with wants to remind you that modern dating is anything you make it, though they all share one important commonality: "It Starts With a Swipe."
Created in conjunction with AOR Mischief @ No Fixed Address, the Pol Kurucz-shot campaign features a series of gorgeous, hyperstylized visuals celebrating the limitless possibilities of modern dating, whether you have your own "Toothbrush," are able to sit in "Comfortable Silences," or turn one "Nightstand" into two.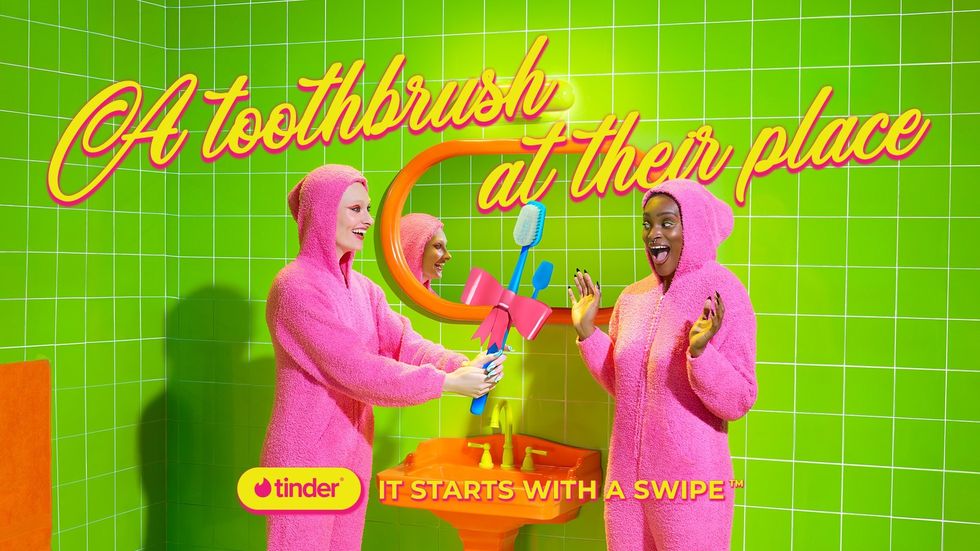 Photo by Pol Kurucz
Most of this reflects a relationship renaissance led by young daters between the ages of 18 and 25, who "are making way for a low-pressure, no stereotypes, zero-labels approach that opens them up to new types of relationships," per Tinder's Expert in Relationship Insights, Paul Brunson. And seeing as how Tinder is often considered the "first stepping stone in the dating journey," it's no surprise that it's the most downloaded app by 18-year-olds who are looking for new experiences that help in the self-discovery process, especially if they're members of the LGBTQIA+ community, which is the app's fastest growing group amongst Gen Z users.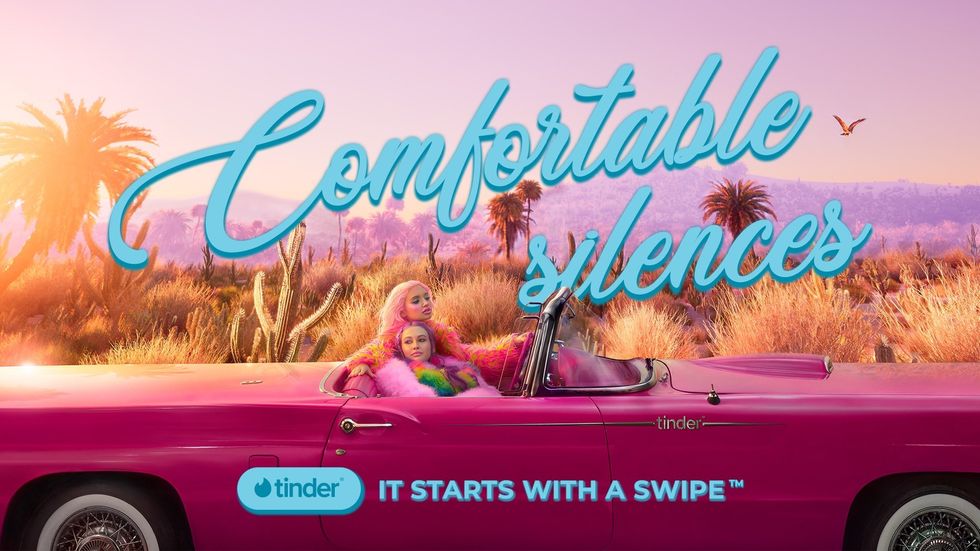 Photo by Pol Kurucz
"Tinder has the world's largest pool of daters, and these daters are embracing authenticity. It's refreshing that singles today value strong friendships just as much as romantic relationships," as Brunson continued, adding that "the hangup on hookups is over because this new generation has fundamentally redefined and re-owned it." The evidence though is in the numbers, with 56% of young daters using the term "hookup" to reference anything from a long-term partnership to a single sexual encounter.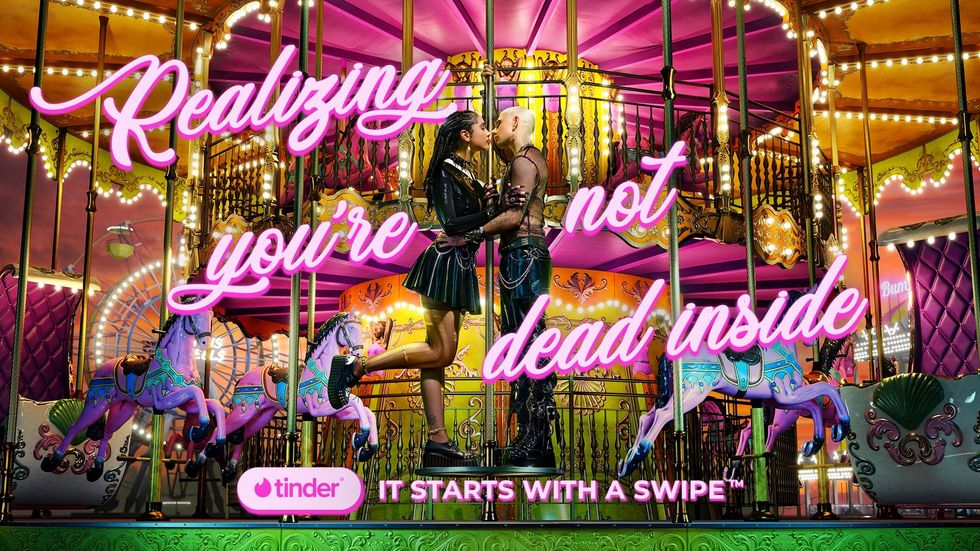 Photo by Pol Kurucz
After all, Gen Z in general is less concerned with labels (and the pressure that comes with them) than they are with making real connections with people who can add to their lives in meaningful ways. Because as Tinder Global Chief Marketing Officer, Melissa Hobley, explained, the app "doesn't tell you who or how to date, but we empower all kinds of possibilities."
"We welcome all types of people and relationships, whether they last for a few messages exchanged on the app, a day, a night, or a lifetime," Hobley said. "No matter what kind of connection you are looking for, it starts here."
Photos by Pol Kurucz / Courtesy of Tinder
From Your Site Articles
Related Articles Around the Web
Sign Up For The Morning PAPER