In one of the most shameless capitalizations of white people's ignorance, two random guys said they were Migos and spent a wonderful, fun-filled day at Coney Island (likely for free) sliding slides, riding rides and taking photos with misguided fans.
Here are the receipts.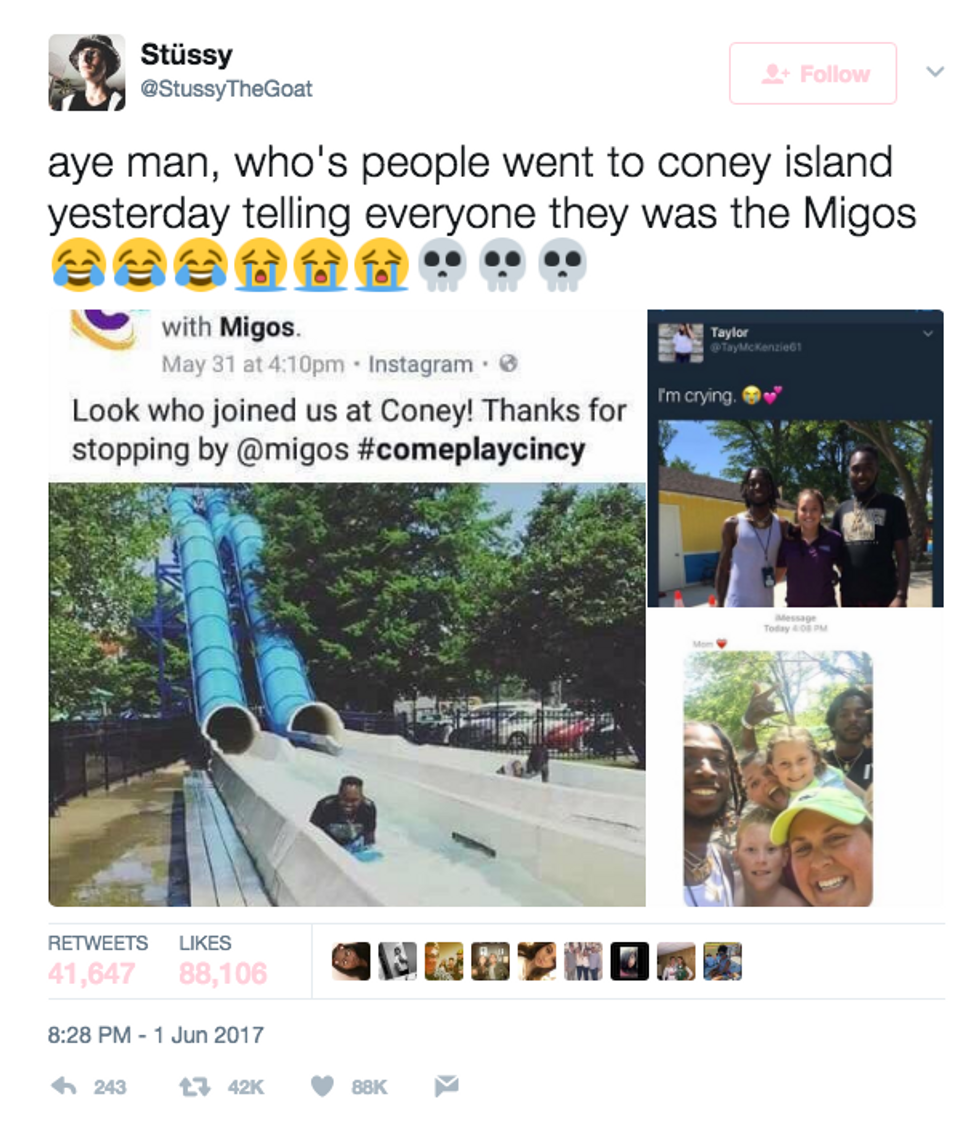 They really did the damn thing.
It's this photo, however, that has me particularly shook. While you can't trust middle-aged mothers and the Coney Island social team to be hip-hop savvy or even question where the third Migos member is and why they're at Coney Island on a Thursday afternoon, this girl should know better.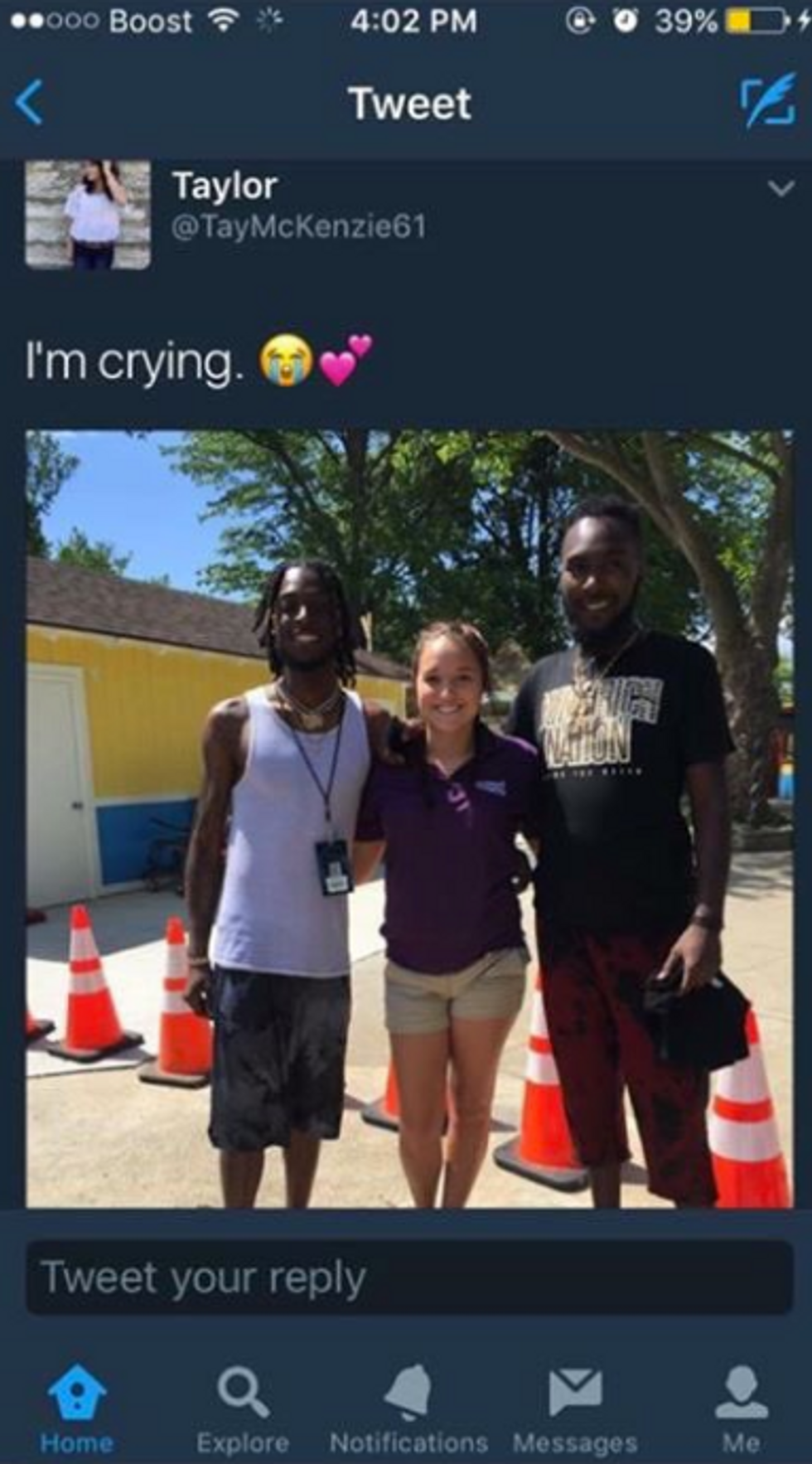 Shame on you Coney Island, but to the dudes that pulled this stunt – hats off, my sons.
Image via Getty/Twitter