Katy Perry has returned to form. Her latest single, "Small Talk," is vintage Teenage Dream meets Prism Katheryn Hudson. Infectious vocals plus heartfelt lyrics about love and loss and sex and obsession that never take themselves too seriously. A bop! But song craft aside, which of her wildly famous ex boyfriends she singing about?
See, "Small Talk" is specific, and also genuinely rather sad. Kind of like an updated version of "The One That Got Away," which, for the record, Perry's said was written about Josh Groban. "Isn't it strange that you used to know me?" she asks. "Isn't it weird that you've seen me naked?/ We had conversations 'bout forever/ Now it's 'bout the weather' okay." An excellent use of rhyme, and also, is this song about Russell Brand or what?
Perry's confessions continue: "And I just can't believe/ We went from strangers to lovers to strangers in a lifetime... Had every inch of your skin/ There's nowhere your hands haven't been." Hmm. Sounds like a John Mayer situation, maybe? He seems handsy.
The most compelling details arrive in verse two: "Isn't it wild that I know your weakness?/ And everybody at the party thinks/ That you're the best since sliced bread/ And isn't it awkward I got a new somebody?" Did she and fiancé Orlando Bloom recently run into onetime hookup Diplo at a Grammys party or something? And what is Diplo's mysterious secret weakness?
If we're really going deep on this, let's link up "Small Talk" with Perry's previous and similarly excellent single, "Never Really Over," which sticks to almost exactly the same theme of wistful pining for an ex. Except in that song she kinda implies that some post-breakup sex is still happening, which is spicy.
Someone really got under our fave pop queen's skin. Going chronologically through her dating past, let's speculate about who.
Travis McCoy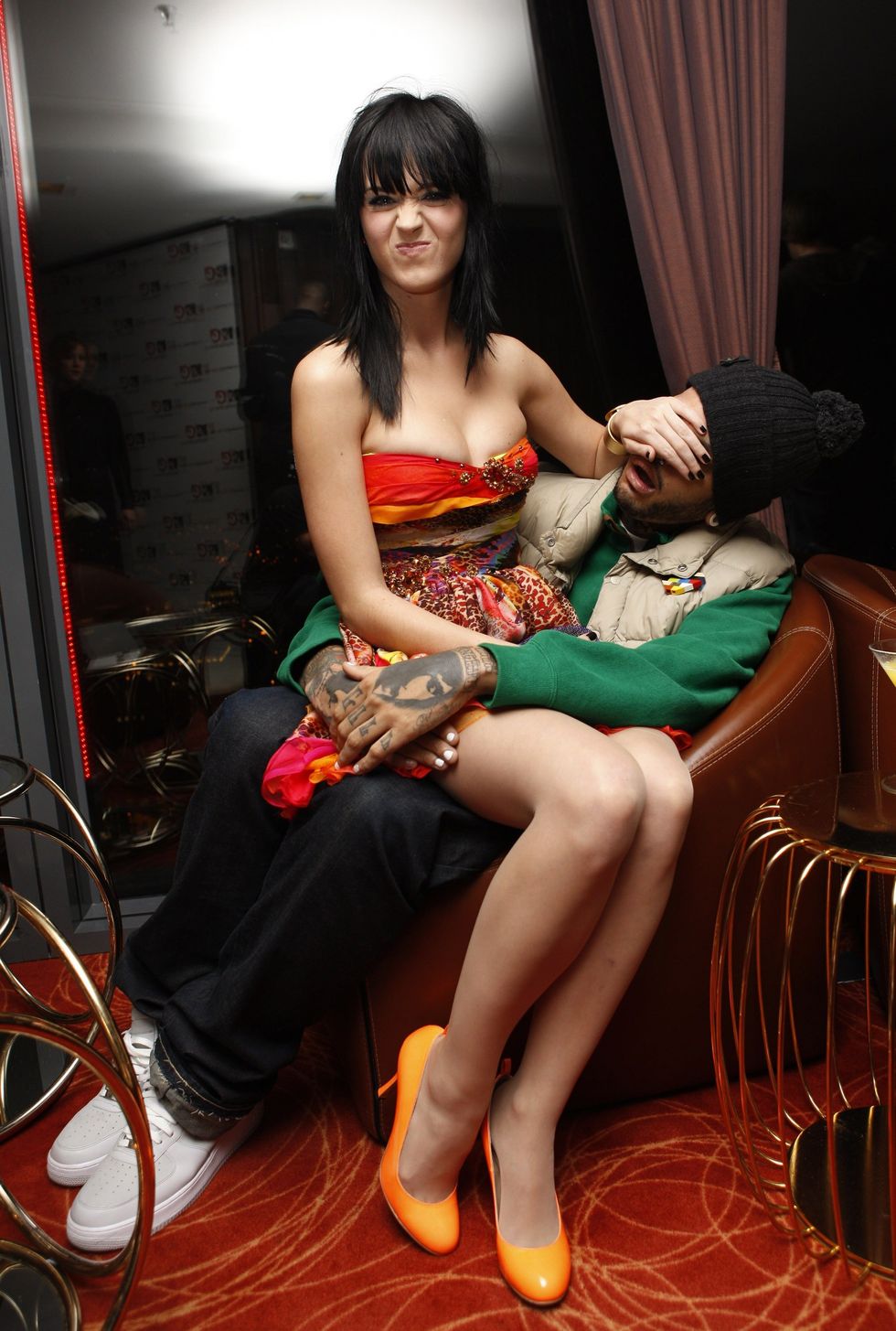 Do you FEEL old YET? Yes, that's Travis "Travie" McCoy and Perry, back in 2008. A quintessential Warped Tour couple, they were together through Perry's long-forgotten scene phase, 2007-2009. She dropped him and went power pop soon after. "Small Talk" is categorically not about McCoy, but it felt rude not to include him.
Mika!?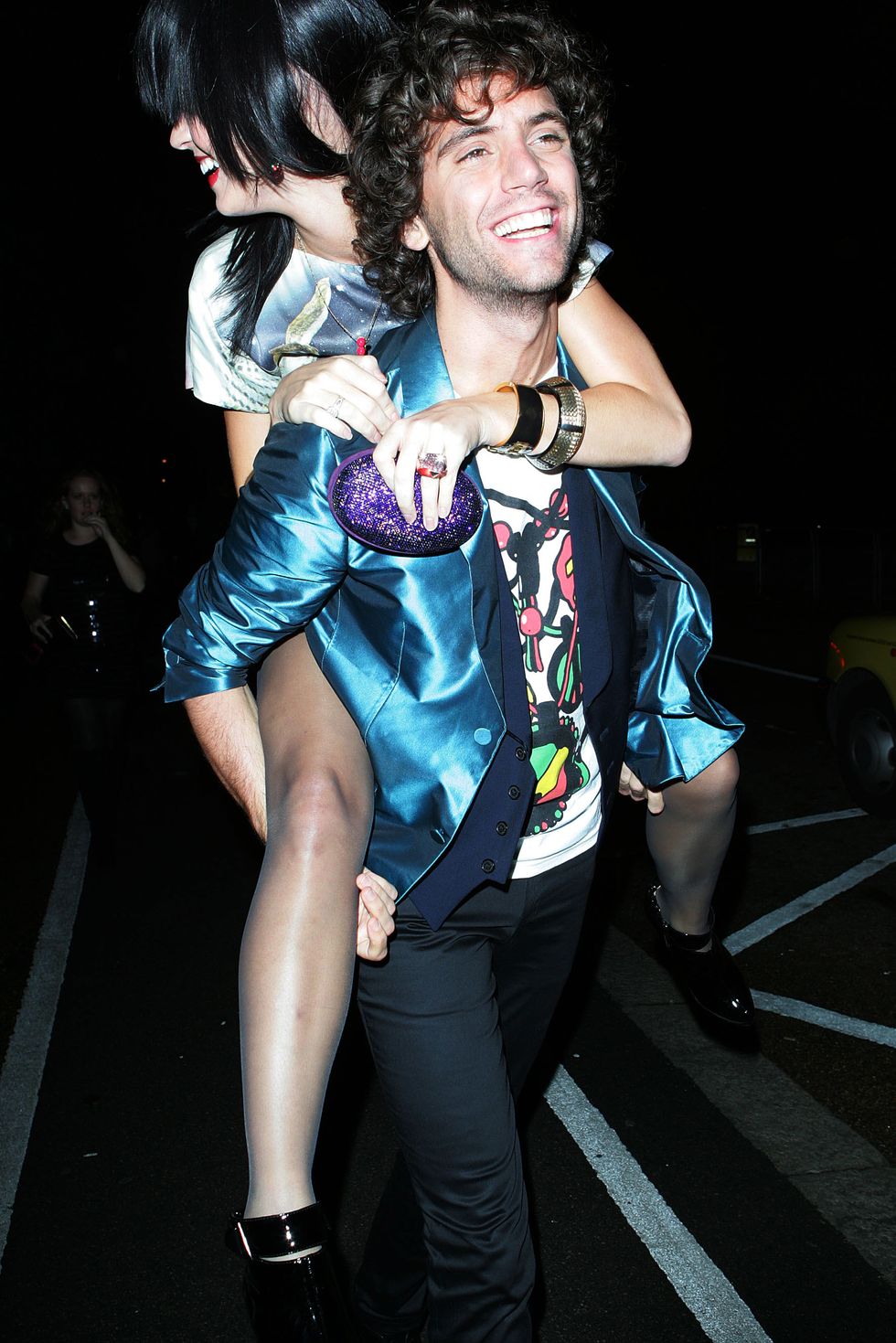 According to WhosDatedWho, Perry and Mika are rumored to have hooked up back in 2008. Getty showcases a series of photos like the one above, taken in September of that year following what looks to have been a particularly debauched gallery party in London. Mika is bisexual, so a hook up doesn't seem totally out of the question. Has Katy quietly kept a candle burning for the man who gave us "Grace Kelly" all these years? I want to believe.
Josh Groban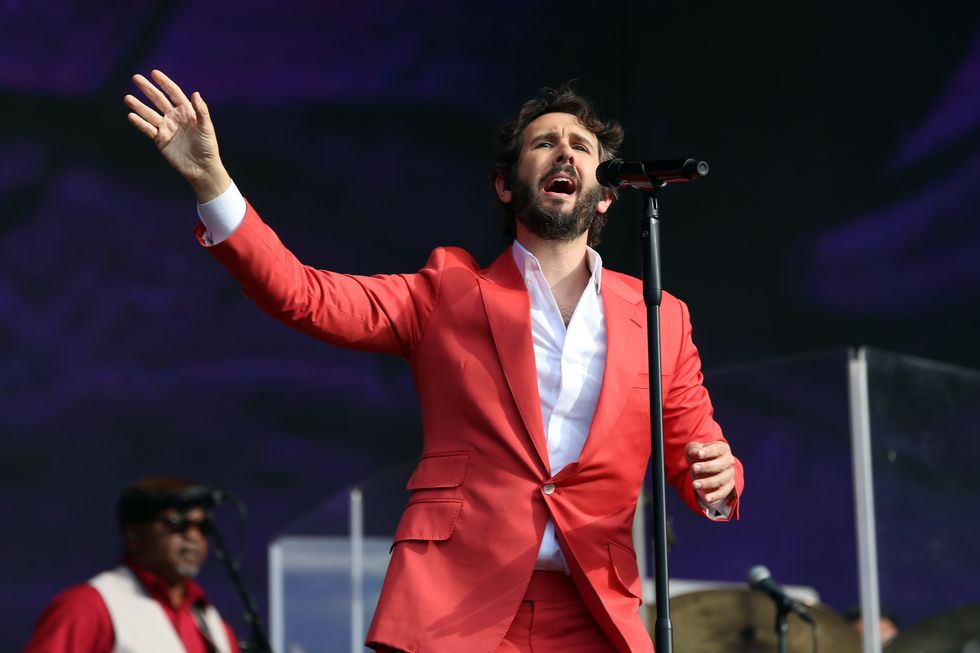 Groban and Perry are, according to interviews, platonic. She's fully admitted that her heartwrenching "The One That Got Away" was written about him, but does she still regret their friendzone status almost a decade later? Something tells me not. Ugh, "The One That Got Away" is so good.
Russell Brand
Remember when Brand told Perry he was divorcing her over text message? Right before she got on stage to play a crowd of thousands of people? This man hurt our girl, and hurt her bad. Let's hope "Small Talk" isn't about him, but it doesn't seem out of the question at all — especially as enough time has passed since their break up that she'd be willing to put all those conflicting feelings to song.
Robert... Pattinson?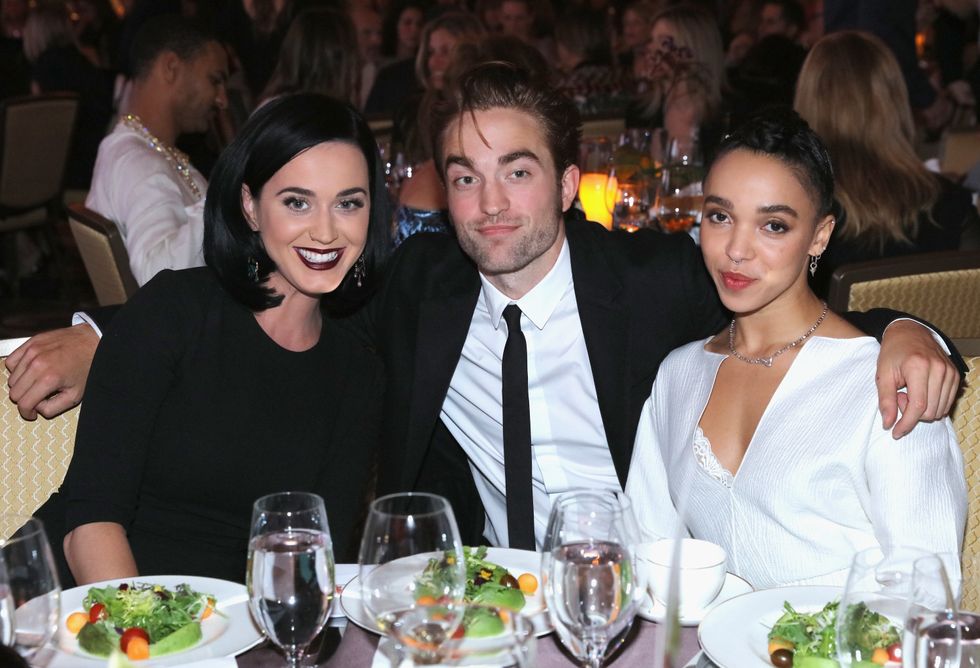 Yes, that's a photo of Katy with Rob and his then-girlfriend FKA Twigs. She and Pattinson have been friends since the respective beginnings of their careers, when she was breaking out with Teenage Dream and he was breaking hearts on Twilight. Since then... it's unclear. They're definitely still in touch and enjoy the occasional intimate dinner, but these two are almost definitely a genuine example of "just friends."
John Mayer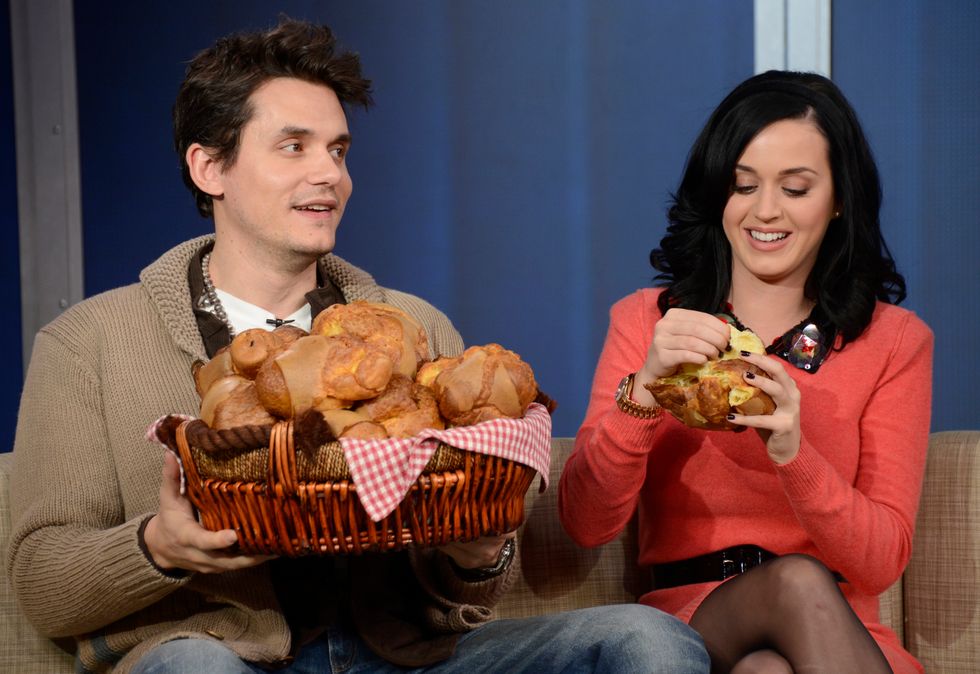 Like many seemingly misguided women of Hollywood before and after her, Perry had a John Mayer phase. It was a long one, too: 2012-2014. This, sadly, makes him more than qualified to star in "Small Talk," especially as he's still on the circuit a few years later and Perry would definitely still see him around.
Riff Raff!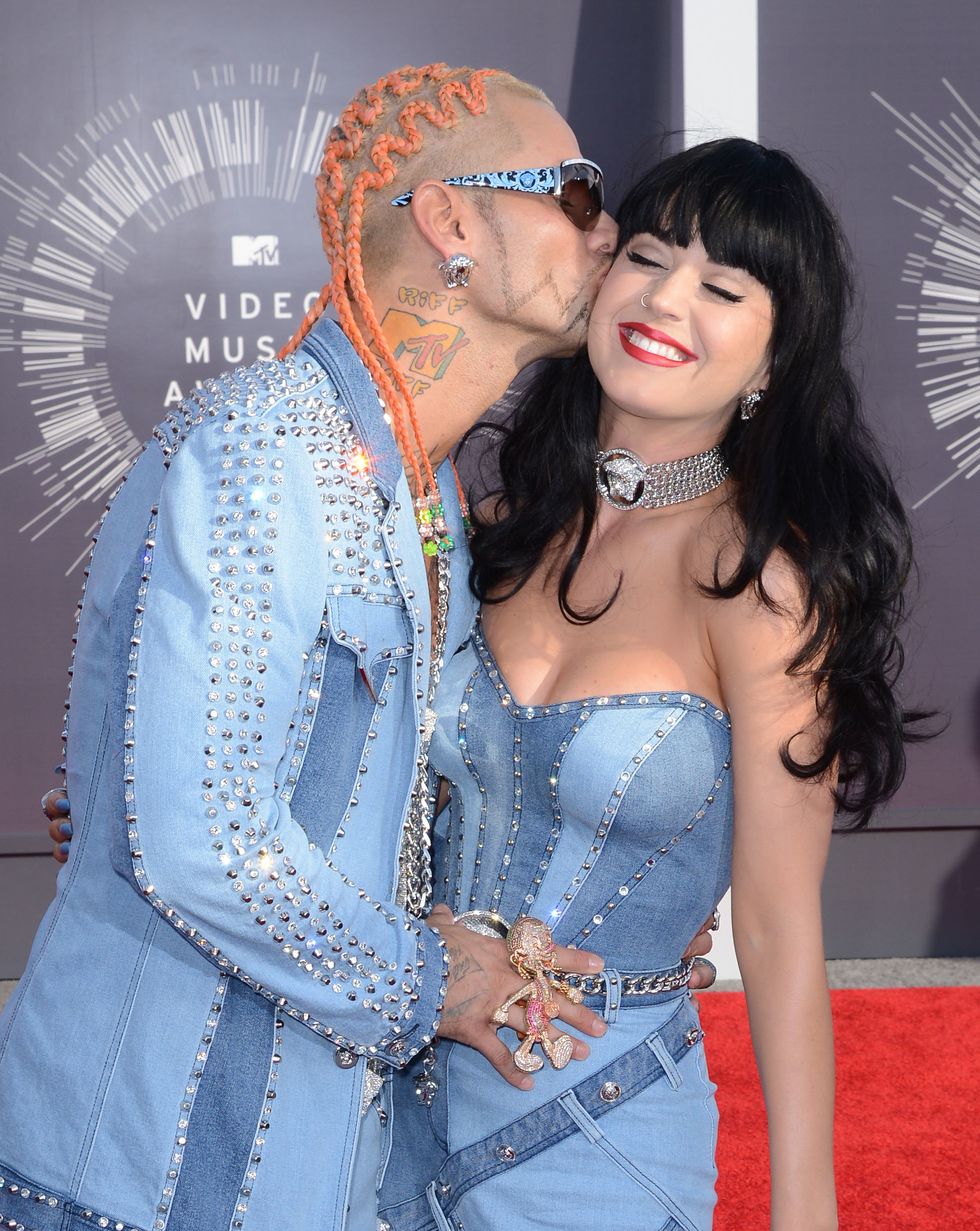 Riff Raff was Perry's rebound from Mayer, and they cosplayed as a denim-clad Justin and Britney at the 2014 VMAs. "Small Talk" simply cannot be about Riff Raff, but it's fun to revisit a (perhaps rightfully) forgotten moment in pop culture history, no?
Jared Leto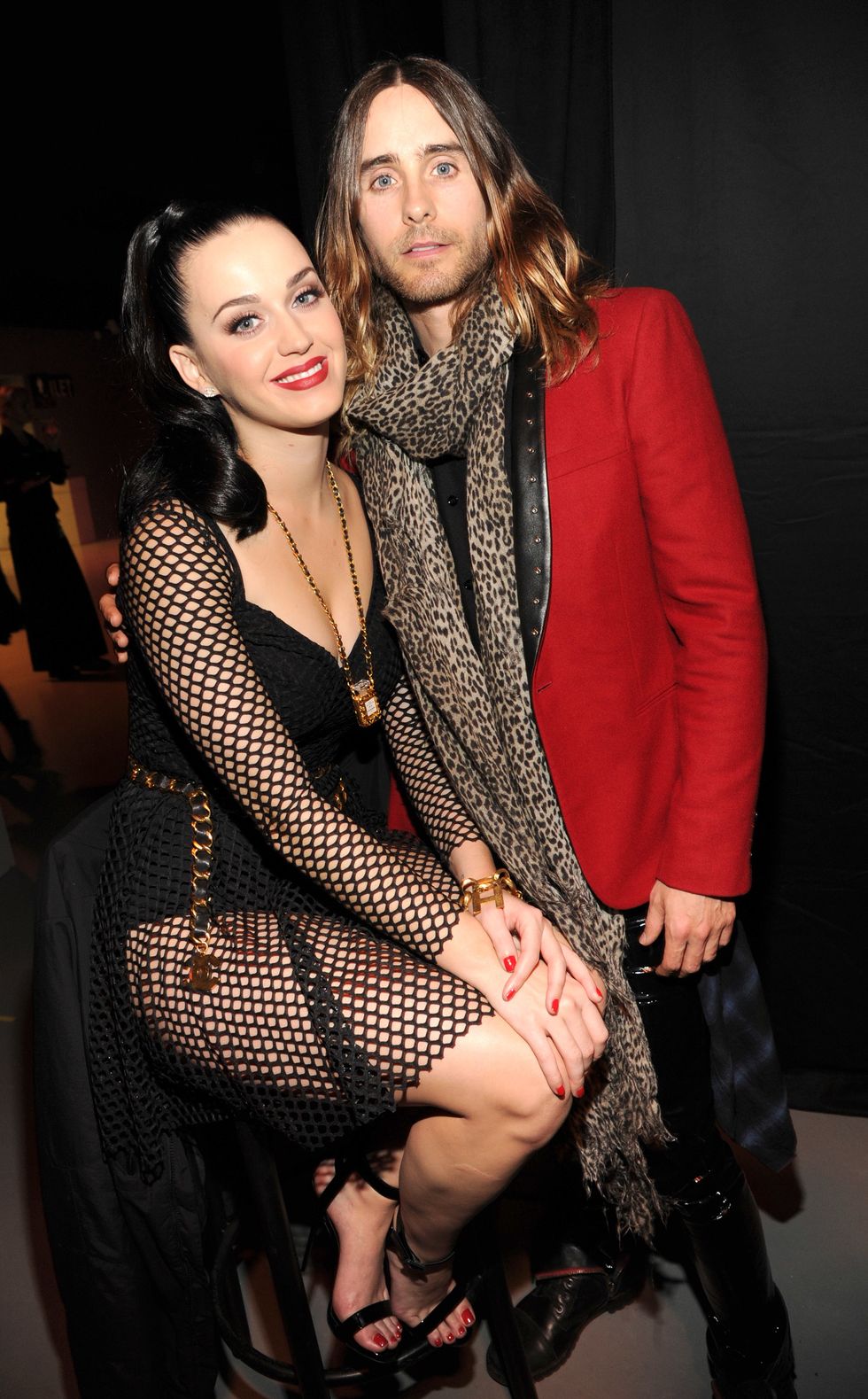 The ever-reliable E! claims Perry and Leto had a brief Coachella dalliance back in 2015, but they were never linked as a solid couple, so let's but momentarily pause to consider the legacy of 30 Seconds to Mars, then continue on.
Diplo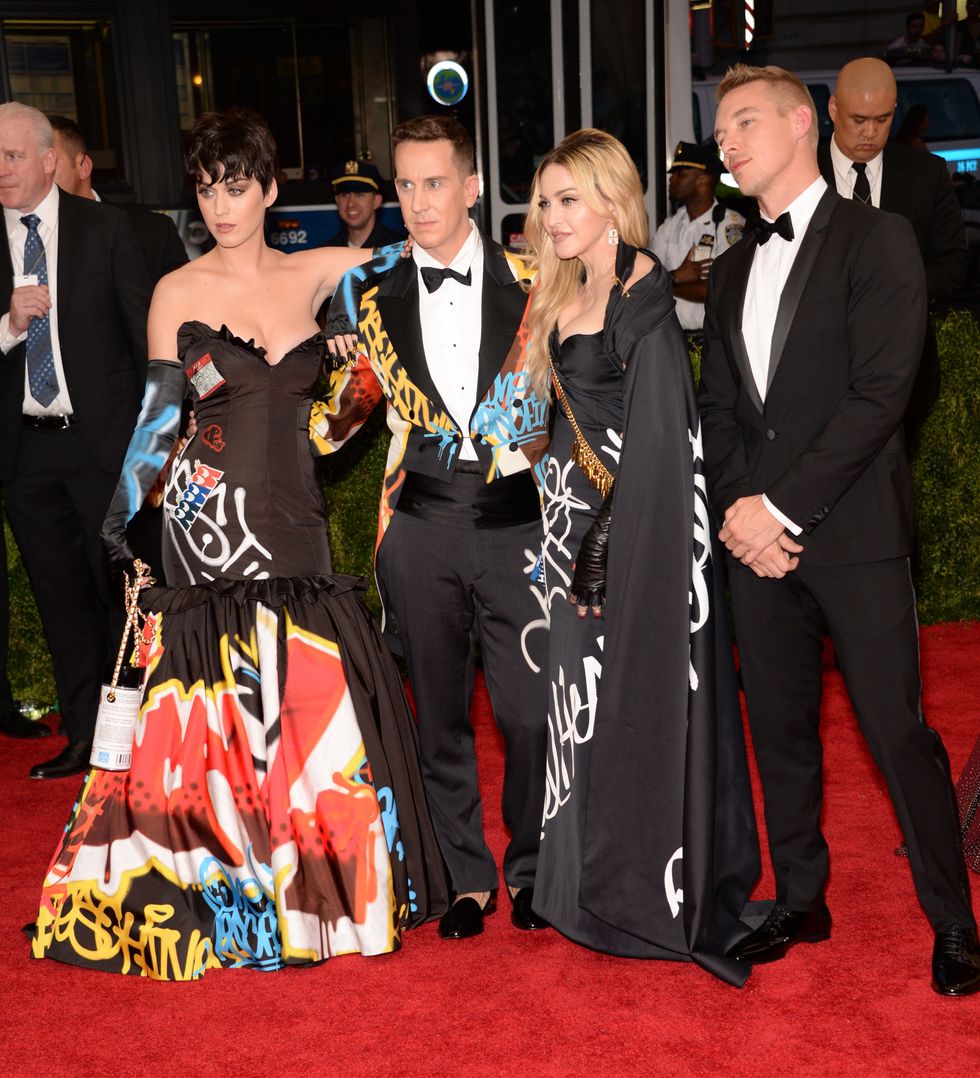 Diplo and Katy Perry, who dated for a few months between 2014 and 2015, makes a sick sort of sense to me. But the two have a slightly contentious history. During a James Corden appearance in 2017, Perry was cruelly forced to rank three exes from worst to best in bed, and she ranked Diplo third place. He responded curtly on Twitter by saying he "didn't even remember" having sex with her. Sounds like there are some unresolved tensions worth writing a pop hit about.
Orlando Bloom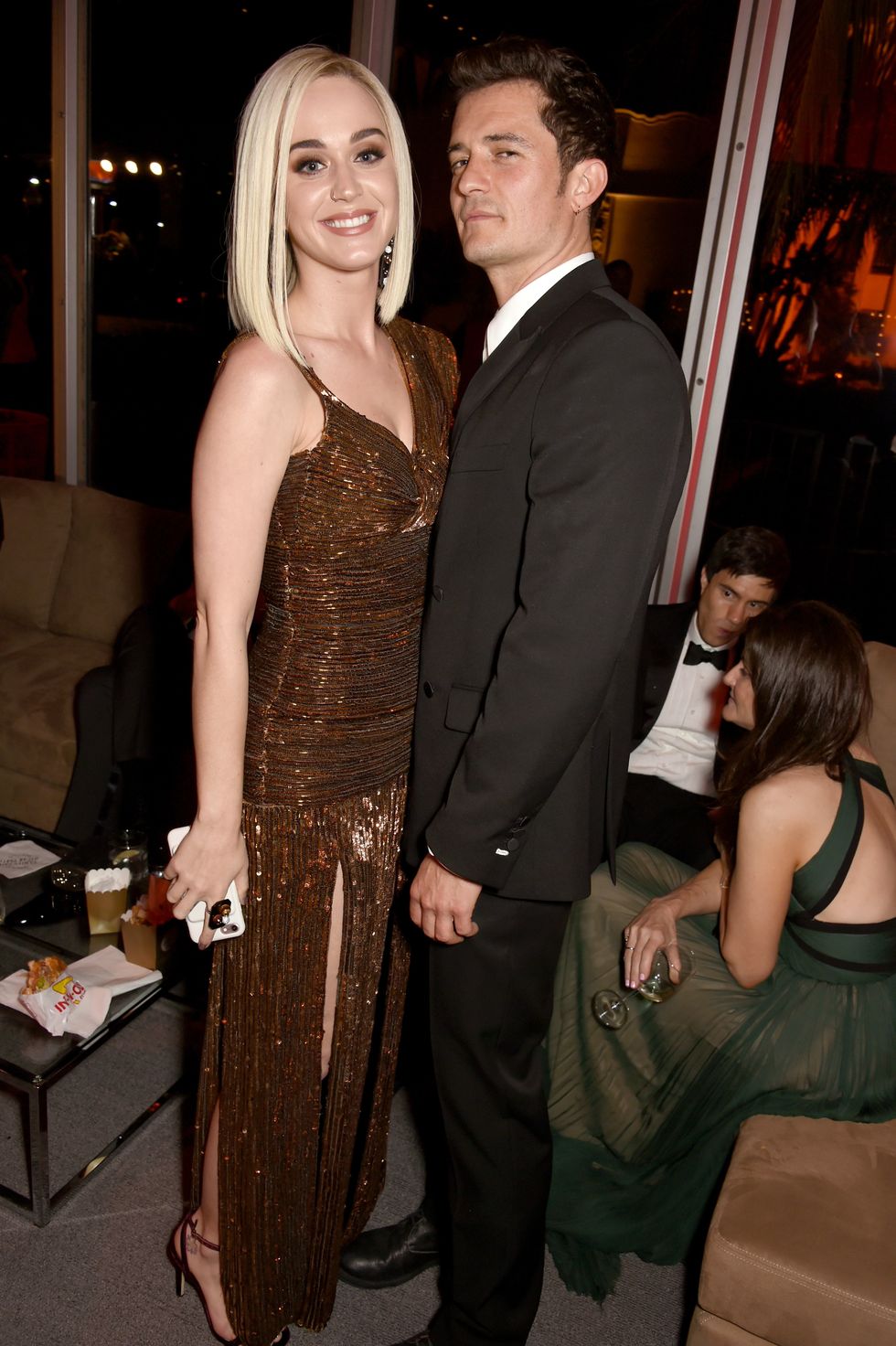 Perry and Bloom are engaged to be married, and it's nice. "Small Talk" is obviously about an ex-lover, but that doesn't preclude Bloom as much as you'd think — the two were famously on and off for a while, due to conflicting schedules, but have been way more committed lately. So the song could be written from Perry's past perspective, right? And now it has a happy ending!
(It's definitely about John Mayer.)