The fashion-brand-to-film-production-pipeline is heating up.
In the vein of Tom Ford, who has a film production company called Fade to Black, Saint Laurent has set up a film production subsidiary called Saint Laurent Productions, which will make its debut at the Cannes Film Festival next month with two projects: Strange Way of Life by Pedro Almodóvar starring Ethan Hawke and Pedro Pascal and one that will be announced at a later date.
All characters will be costumed in Saint Laurent and accessorized by Anthony Vaccarello's designs, whose name appears under Saint Laurent on posters for the LGBTQ-themed Western. The film is described as "a very intimate portrait of masculinity" and Almodóvar's "answer to Brokeback Mountain." (Cue the collective gay screams.)
Vaccarello, a huge film buff, became the artistic director of Saint Laurent in 2016. Launching this new venture gives him "the opportunity to expand the vision I have for Saint Laurent through a medium that has more permanence than clothes," he told Variety. "You can still see a film in 10 or 30 years, if it's good. In some ways, making a film can be more impactful than a seasonal collection. For me it's a natural extension to another field of creativity that perhaps is more general and popular."
Almodóvar has worked with the fashion house before, starring in The Director's Cut, Saint Laurent's Spring 2023 men's campaign (alongside fellow director David Cronenberg). The campaign featured some of the best indie film daddies "embracing their individual personalities and cinematic styles" in four 15-second clips.
And with Cannes being the red carpet powerhouse it is, expect to see many looks from Saint Laurent on the festival's steps next month.
Photo courtesy of Saint Laurent Productions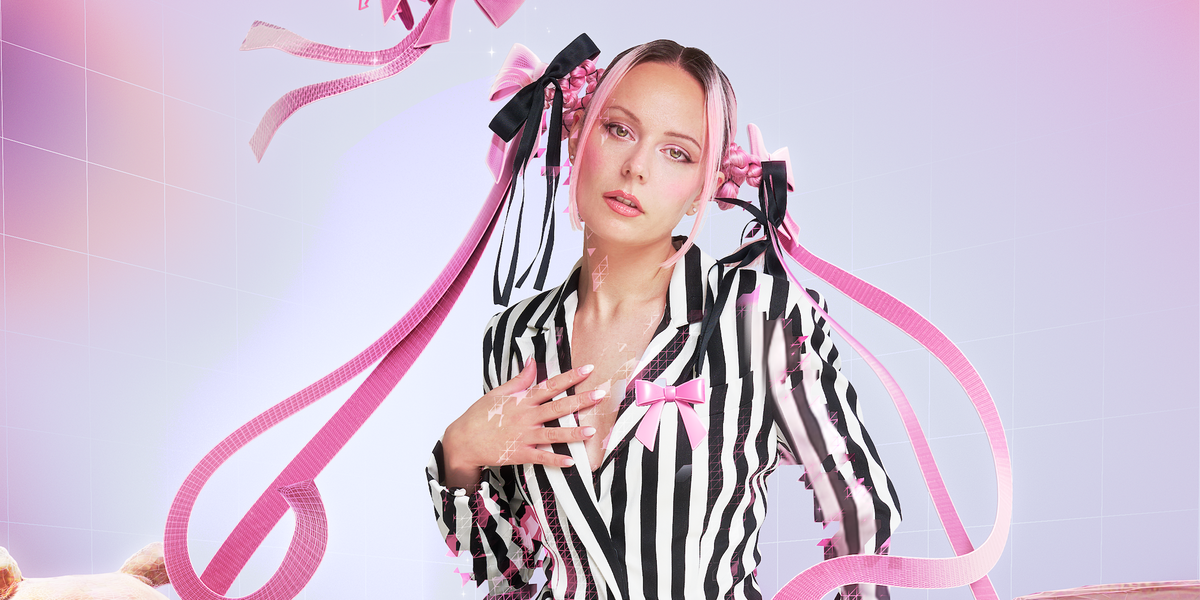 Music
Story by Harry Tafoya / Creative direction & VFX by Andy Rolfes / Photography by Nicholas Needham / Styling by Erik Ziemba / Hair by Davey Matthew / Makeup by Frostie Delite
Story by Harry Tafoya / Creative direction & VFX by Andy Rolfes / Photography by Nicholas Needham / Styling by Erik Ziemba / Hair by Davey Matthew / Makeup by Frostie Delite
07 November