Yesterday, Snapchat apologized for an ill-advised advertisement that asked users if they'd rather "slap Rihanna or punch Chris Brown," with images of the two artists bobbing back and forth. Needless to say, people were disgusted by the ad, and Snap admitted that it "made light of domestic violence" and had run "in error," saying, "We are sorry that this happened."
That apology was not enough for Rihanna herself, who took to Instagram today to drag the platform for poking fun at something as serious as intimate partner violence.
"Now SNAPCHAT I know you already know you ain't my fav app out there!" Rih wrote in a lengthy post. "But I'm just trying to figure out what the point was with this mess! I'd love to call it ignorance, but I know you ain't that dumb! You spent money to animate something that would intentionally bring shame to DV victims and make a joke of it!!! This isn't about my personal feelings, cause I don't have much of them...but all the women, children and men that have been victims of DV in the past and especially to the ones who haven't made it out yet...you let us down! Shame on you. Throw the whole app-oligy away."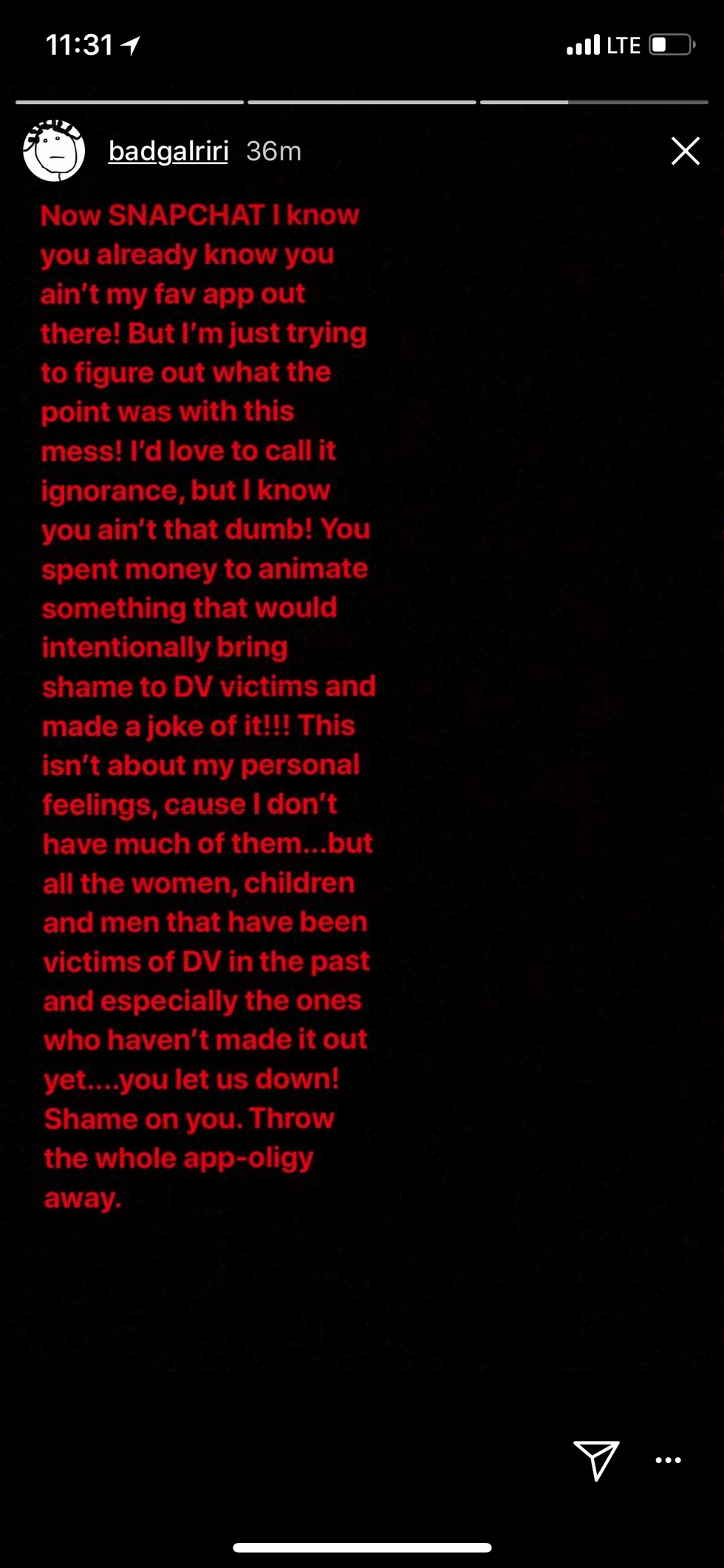 It's not a good look for an app already reportedly suffering losses following Kylie Jenner's public declaration that she was "soo over it." More importantly, making a joke of domestic violence is never funny and far from cute.
Image via Getty