France may have won the World Cup, but Pussy Riot stole the show today as they took the field in Luzhniki Stadium in Moscow. Three women and one man dressed in Russian police uniforms disrupted the match between France and Croatia in its 52nd minute by running to the middle of the field, high-fiving French forward Kylian Mbappe, and getting chased by stewards. The women were also caught and hauled off the field.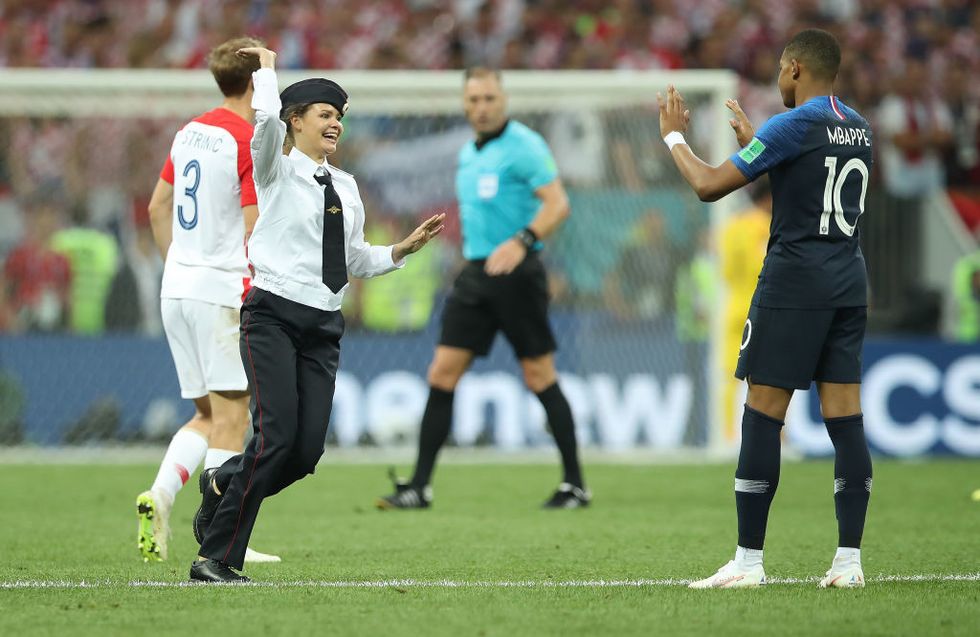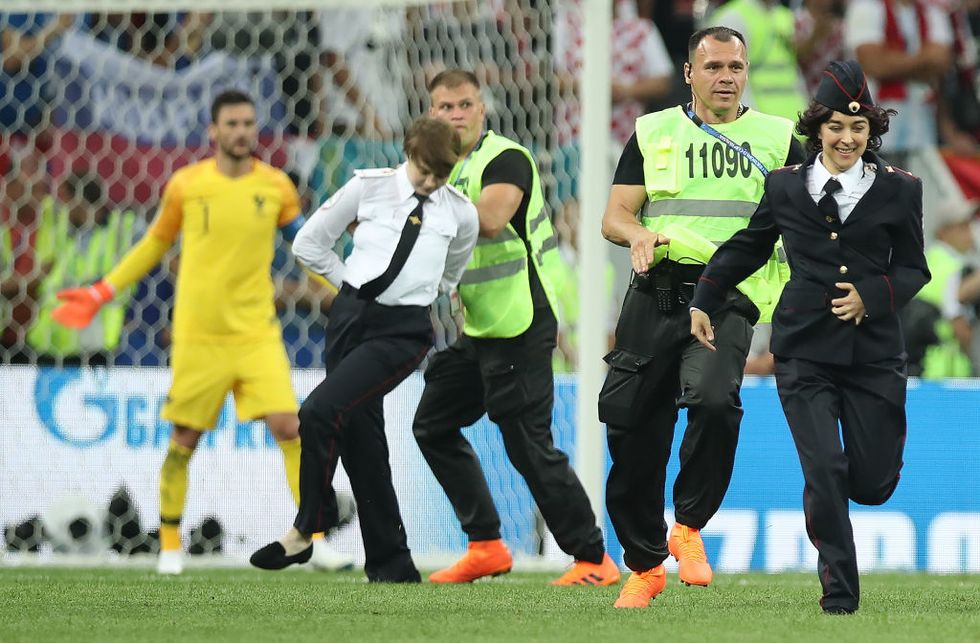 At one point, Coratian player Dejan Lovren helped the stewards by seizing and tackling the male protester, with rage visible on his face. NBC reports that the player "suggested that the incident put Croatia off its game." He said, "I really was mad, because we'd been playing at that moment in good shape. We'd been playing good football, and then some interruption came. I just lost my head, and I grabbed the guy, and I wished I could throw him away from the stadium."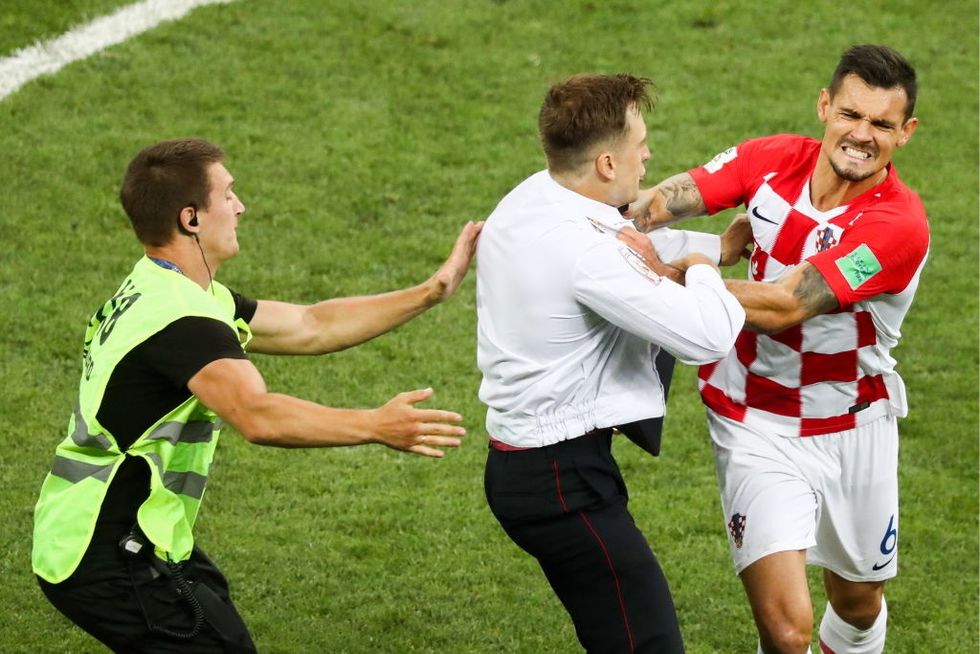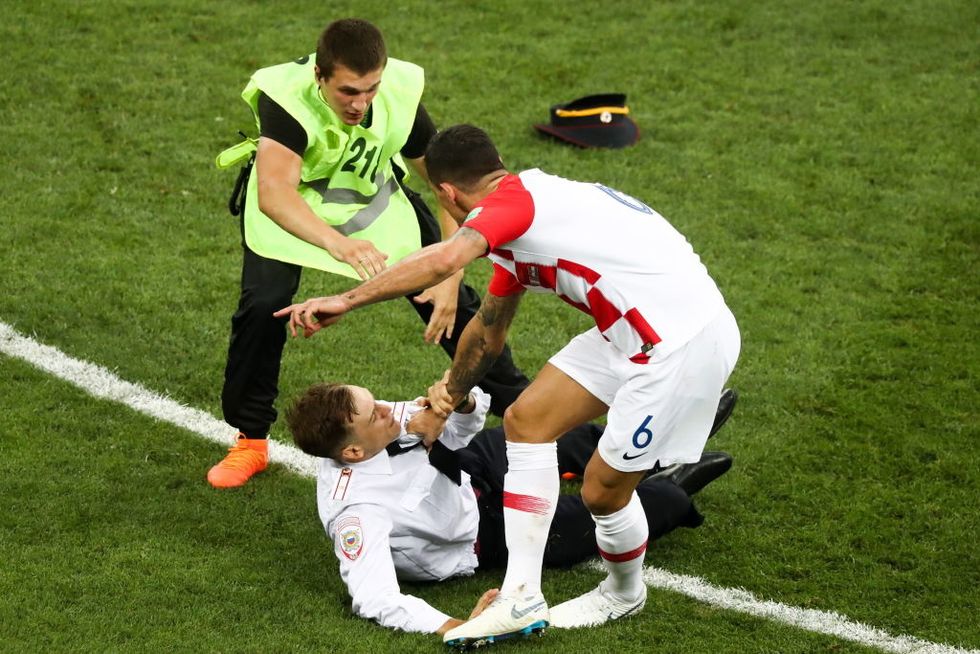 The Russian feminist protest punk group—which has been opposing Putin since 2011—claimed responsibility for the unexpected events. NBC reports that they released a statement "calling for the freeing of political prisoners, an end to 'illegal arrests' of protesters and acceptance of 'political competition' in Russia."
The four members who went on the field were charged with violation of spectators' rights and illegal wearing of law enforcement symbols and could face penalties of up to 11,500 rubles ($185) or 160 hours of community service, the Interfax news agency reported.
Images via Getty

Sign Up For The Morning PAPER