At Milan Men's Fashion Week for fall 2019, Prada decided to make a monstrously bold statement on the runway. This year, the designer label took inspiration from the 19th century: Mary Shelley's Frankenstein.
The collection played with a lot of fuzz, fur, color, leather belts, goggle-like glasses, pinned hearts, latex boots, and a running lightning bolt theme. This made for an overall electric (literally, with the lightbulbs all over the stage) sci-fi feel, which was made especially apparent when "Time Warp" played at the show. The Guardian reports that designer Miuccia Prada cited the classic book's themes of "humanity, danger, [and] chaos" as the main peg for her latest line.
"Basically it had to be a romantic show. And mainly I was interested in the understanding of humanity: weakness and the more delicate and naked aspects of humanity also. The rejected... the one who doesn't have a career. It was set against a very tough world—that is why war and military was in the air," Prada said after the show. "But to make it not boring and for the fashion — because fashion has to be light somehow—we borrowed the symbols of trashy horror movies. From Frankenstein to The Rocky Horror Picture Show and all those movies."
"Frankenstein is an example of a monster with a big heart, so that was the main idea," she said. And, truly, like the evil genius Dr. Frankenstein, she made sure there was an element of madness to every look that went down the catwalk. Even tamer looks such as those sported by models Kaia Gerber and Gigi Hadid had a little touch of monster mayhem in the form of chunky-soled leather shoes with what looks to be googly-eyed details.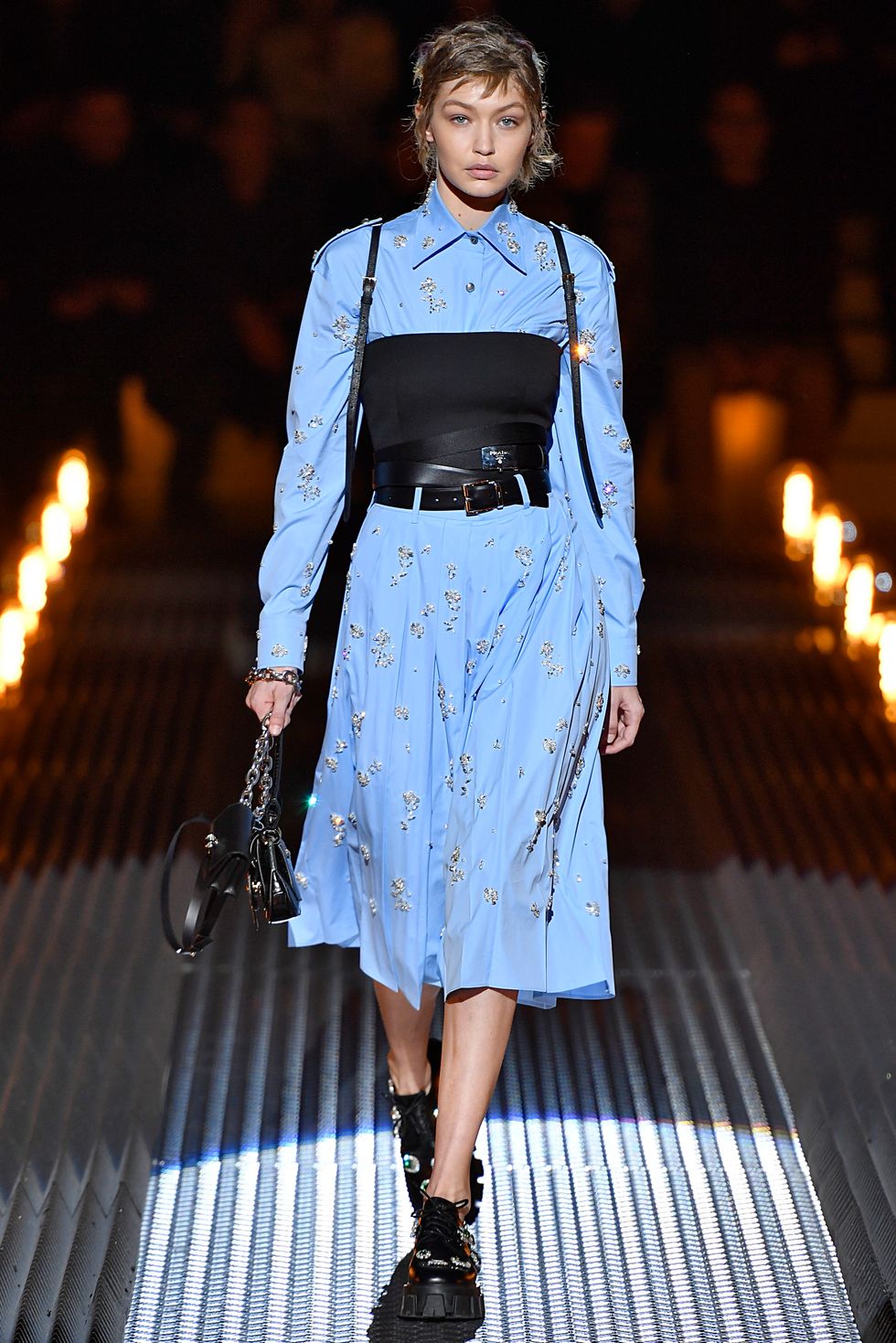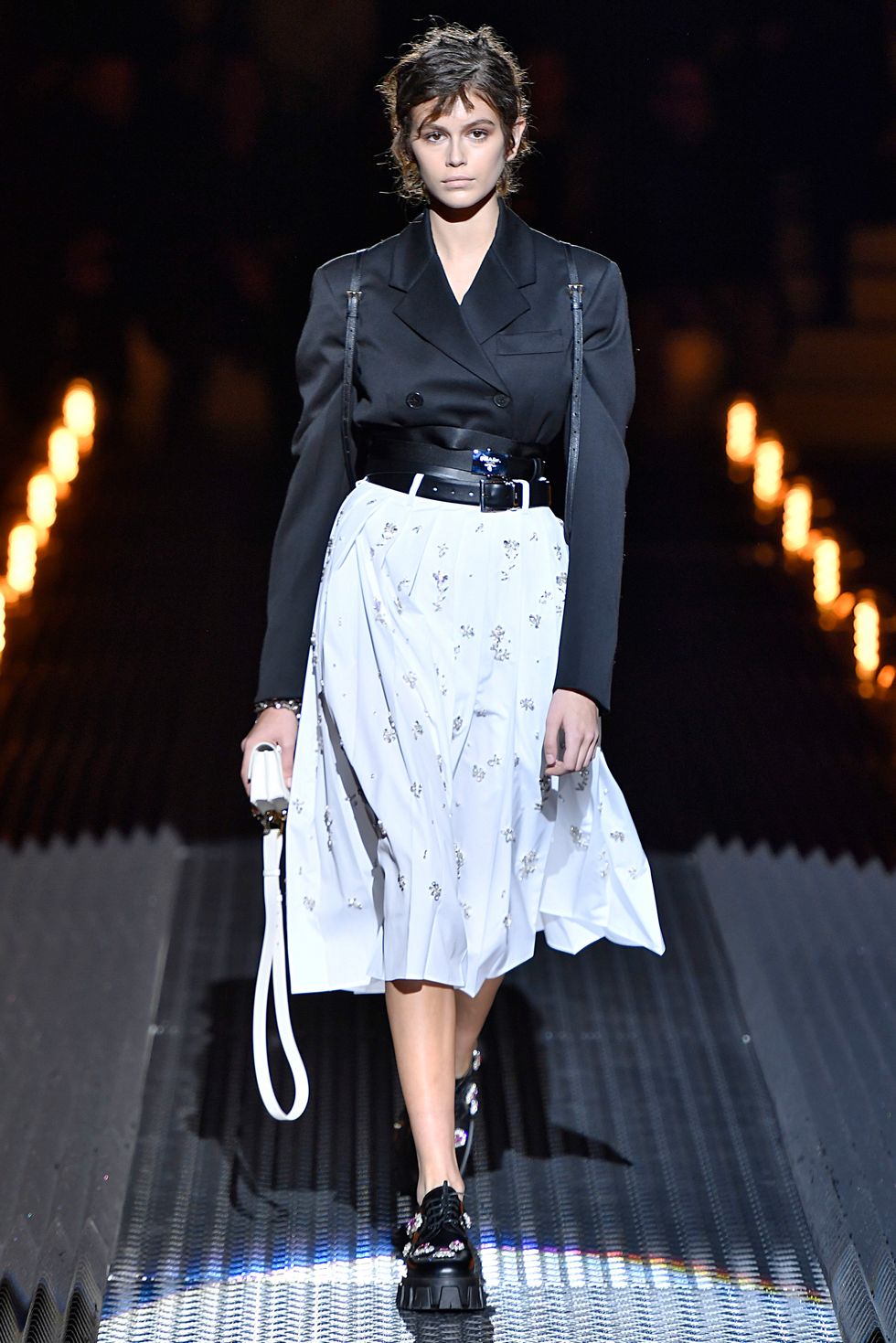 A lot of the looks had a patched-up feel, mixing textures that don't seem to belong together — like knits, leather, prints, and structured silhouettes — but somehow work.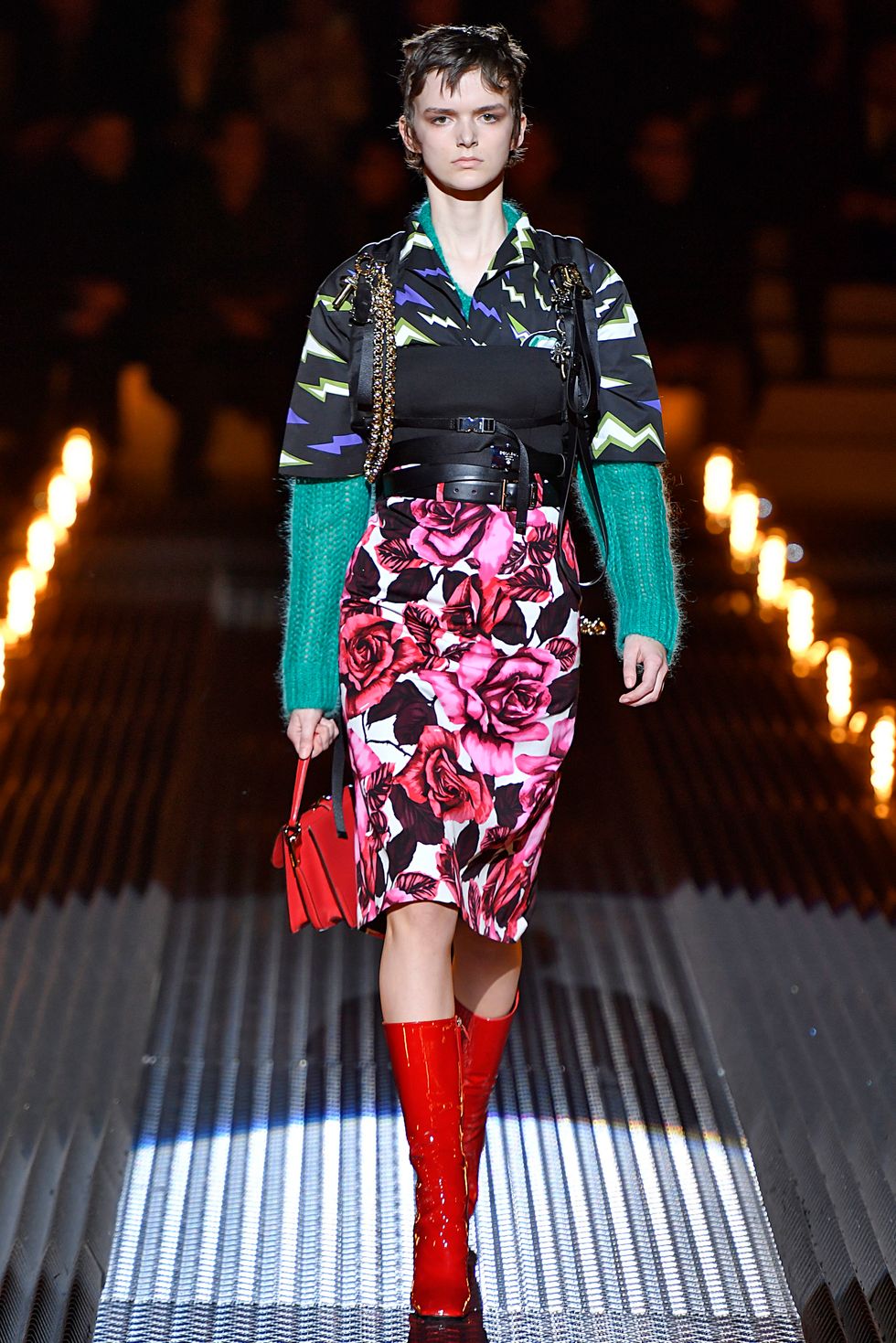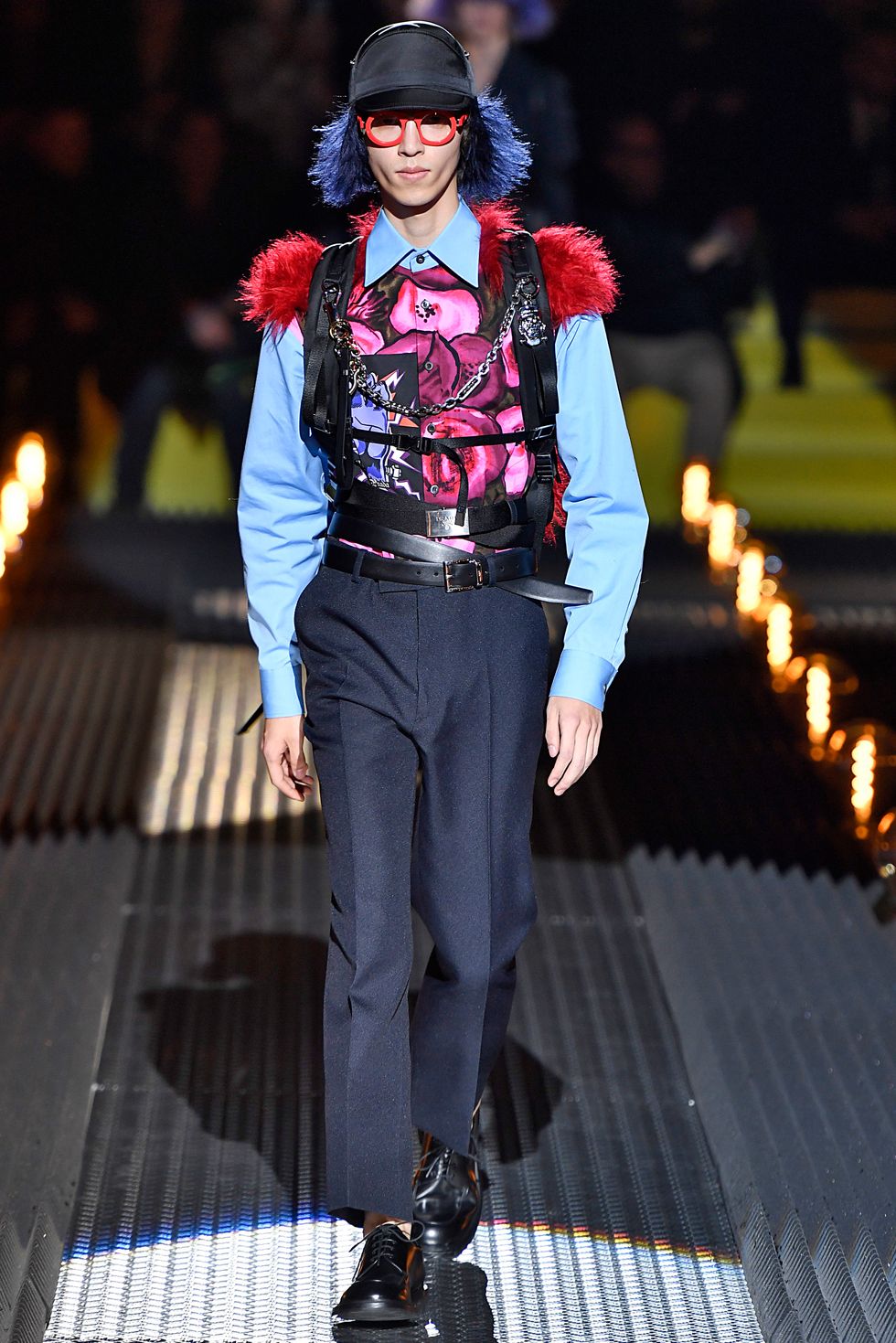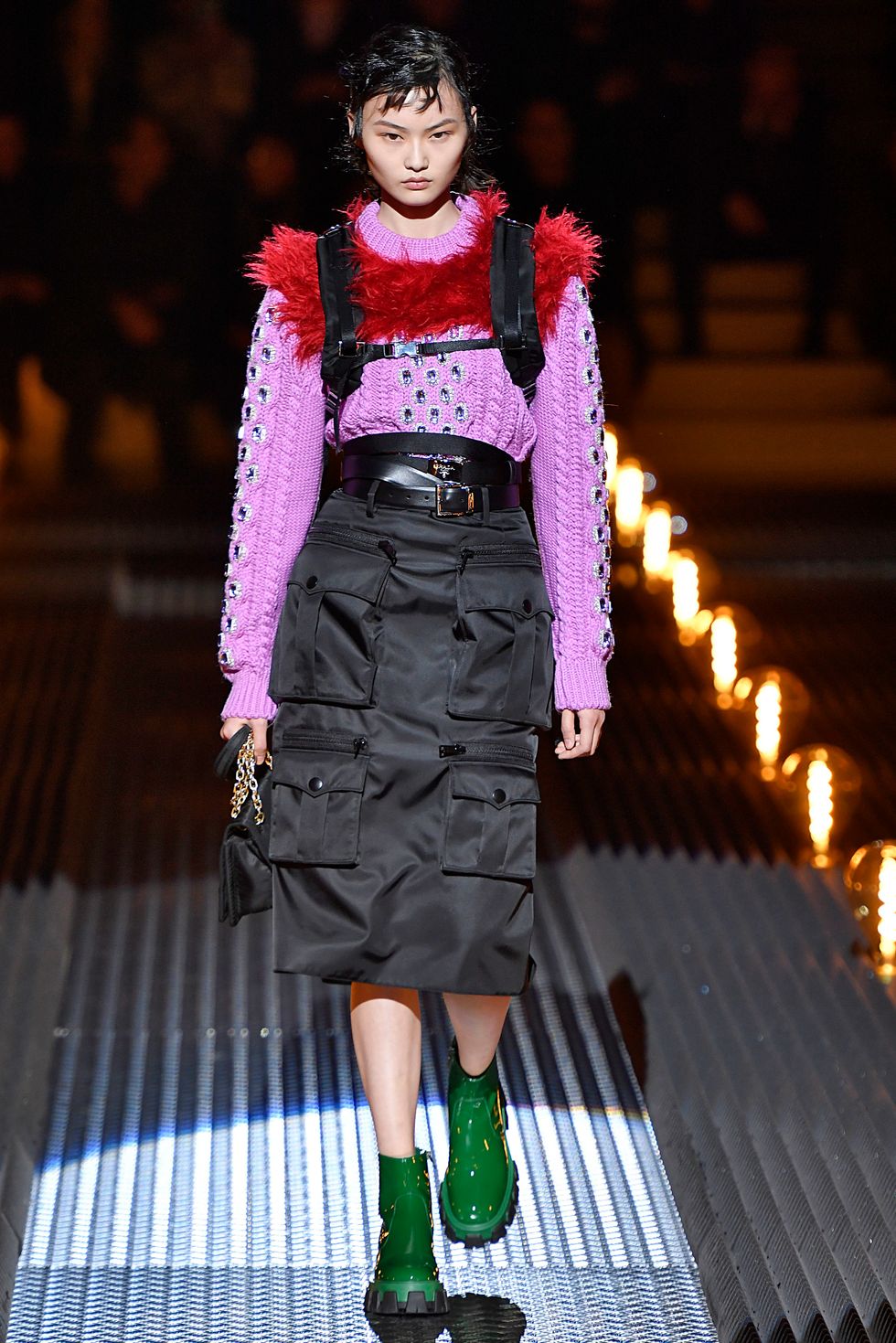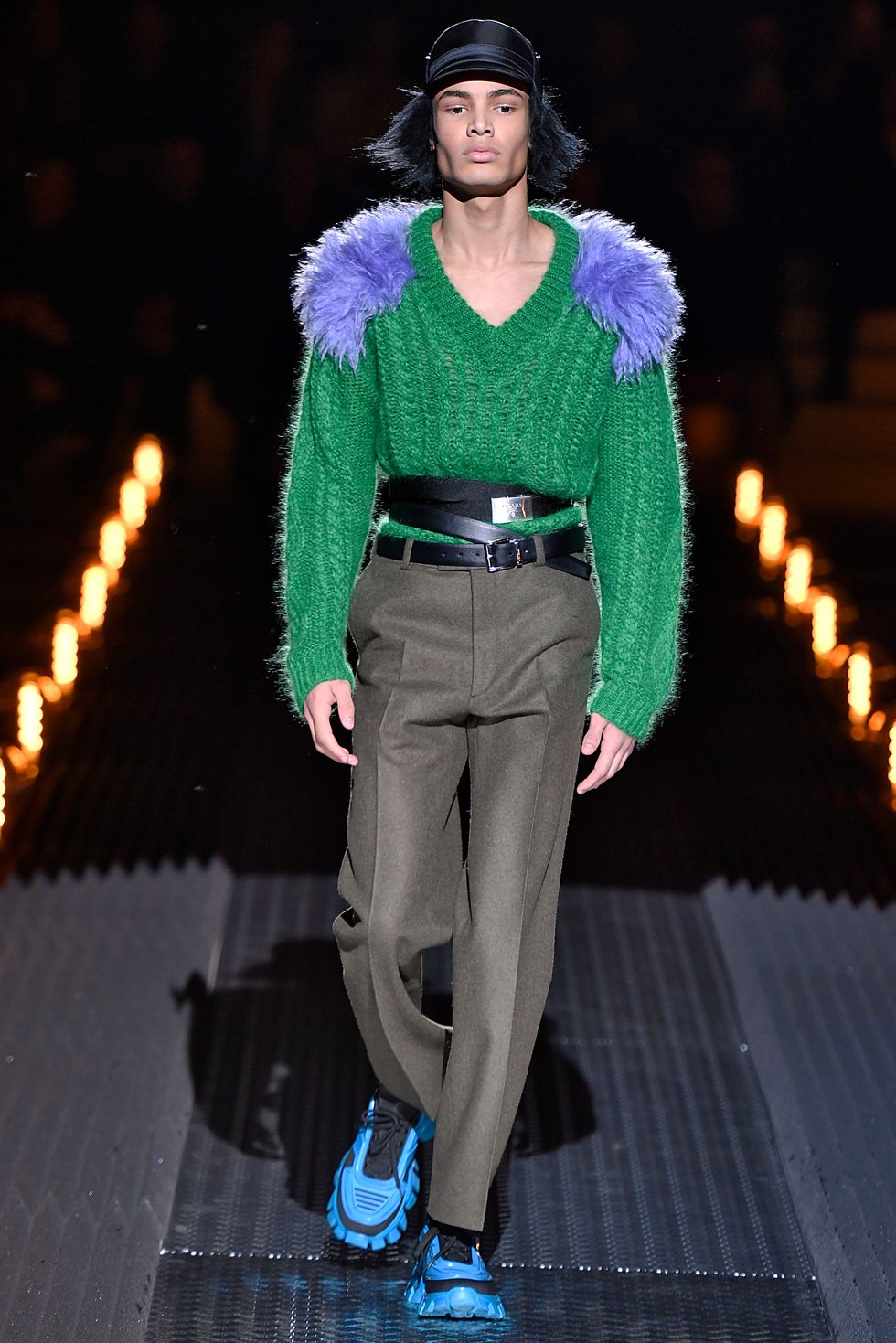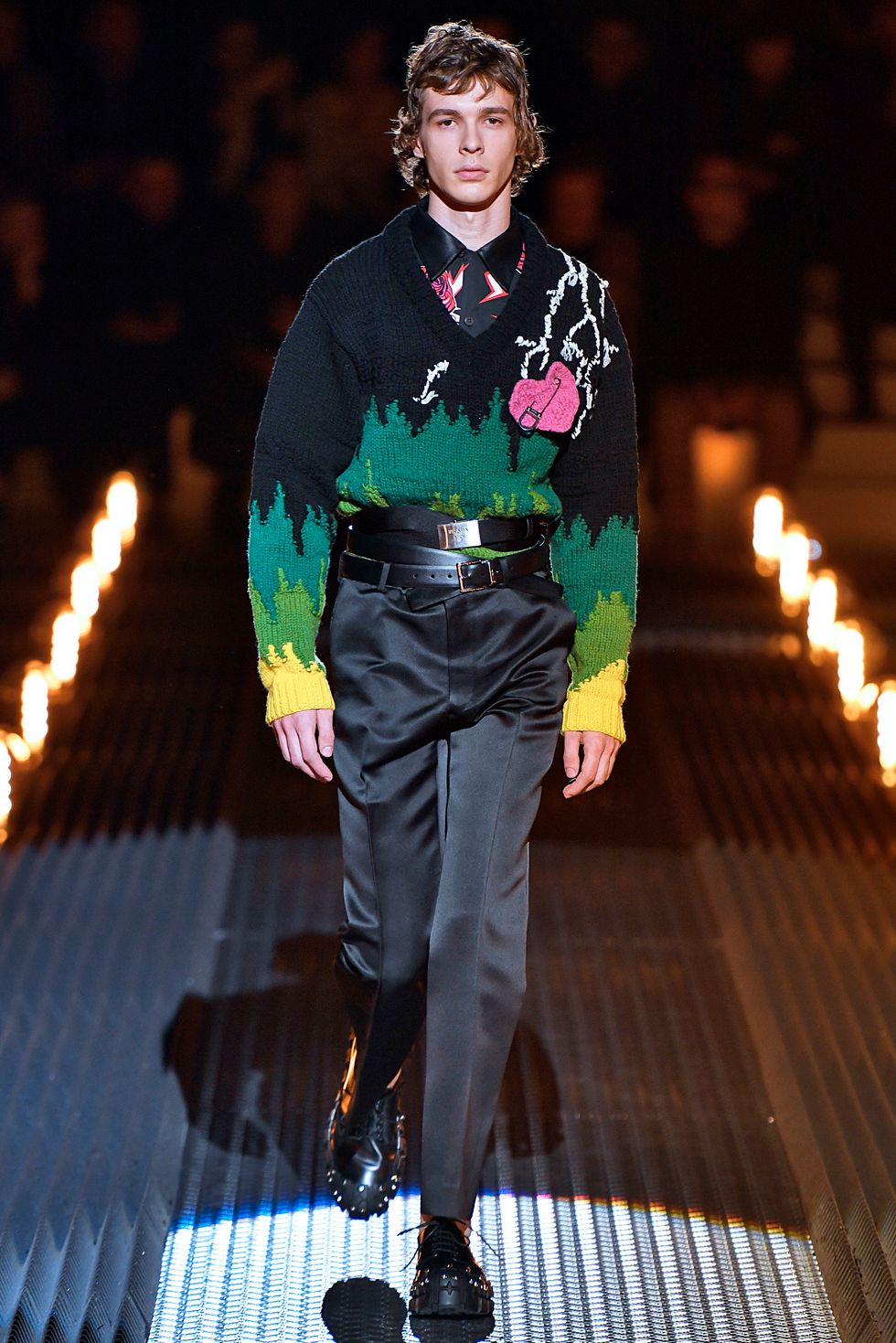 It's author Mary Shelley's story of publishing anonymously because of her gender that first drew Prada to the Frankenstein theme. But her main goal with this season's collection was to express the "ideas of reaching boiling point, anger and despair." The designer said, "[As a designer] you have the problem of how do you translate what is happening outside in fashion without being pretentious – you can't be pretentious in fashion. I am aware of all the problems but we are still a luxury company, so you can do a lot. But I always have to be careful of what I say."
This statement seemed to address the controversy that surrounded the label back in December, when their "Pradamalia" accessories sparked outrage in Soho, Manhattan as they bore an uncanny semblance to blackface. The luxury brand has since apologized, and promised to "to guide [their] efforts on diversity, inclusion and culture," and "learn from this and do better."