Do you ever look at that baby pink Juicy jumpsuit in the back of your closet and think, when? WHEN? Does your brand of nostalgia smell like Curious…by Britney Spears? Did you cry when Kitson closed? Do you still light a candle for Marissa Cooper? Are you secretly listening to Fall Out Boy right now? If you've been longing for a good trash binge of ~ naughty aughties ~ splendor, look no further than this TMZ-tastic, Lindsay-laden blog surveying 2000s celebrity culture, Pop Culture Died in 2009. Run by an anonymous high school boy (Dan Humphries, is that you?) with an encyclopedic knowledge of this golden age/darkest hour of white girls gone wild, this blog anthologizes a chapter of history, even stranger in retrospect, when Britney Spears, Octomom, John Mayer, Ben Affleck and Tara Reid were all equally famous. In this Ugg-ed out, (mostly) pre-recession period, the rules were still being invented in social media, reality television, and famewhoring, with chaotic, messy and wildly unpredictable results. Back then, we gorged on our increased, unmediated access to celebrities enabled by the internet news cycle, while still enjoying relative anonymity and freedom in our own internet lives. Now that we're in a hyper-aware era of sophisticated personal branding and the Valencia filter, it's not hard to feel somewhat wistful looking back on Tila Tequila and Blingees. To that end, we've collected some of our favorite grabs from this Tumblr treasure trove to warm your chrome hearts -- study up, because it's only a matter of time before trucker hats come back into fashion.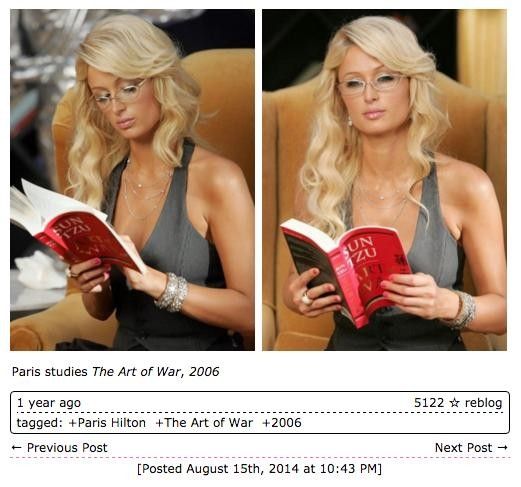 Paris studies The Art of War, 2006
Ah yes, Sun Tzu, the 5th Century military strategist who famously advised, "The only rule is don't be boring and look cute wherever you go." See also, Spencer Pratt holding a shotgun and reading financial theory.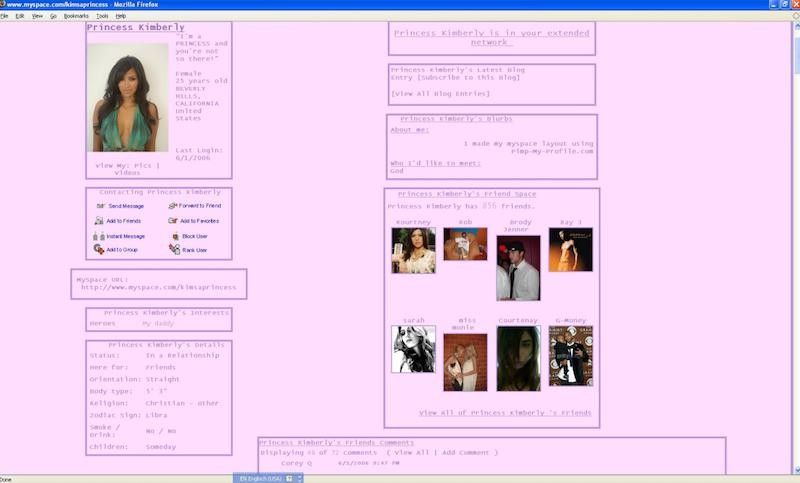 Long before she broke the internet, our beloved Kim Kardashian was just trying to figure out how to customize her Myspace layout like the rest of us. Back then, she went by Princess Kimberly, had Ray J in her Top 8 (hiss), and the person she most wanted to meet was God. (Insert Yeezus joke)
[via Tumblr]

Lindsay' SCRAM Ankle Bracelet, 2007

Could there be a more perfect image to encapsulate 2007 than Lindsay Lohan flashing a peace sign in a carpeted corporate beach house, wearing a bikini, gold heels, and a court-mandated blood-alcohol monitoring device? It could only be improved if she was wearing a grill, holding a tiny dog, or if that SCRAM bracelet was covered in the Chanel stickers she requested.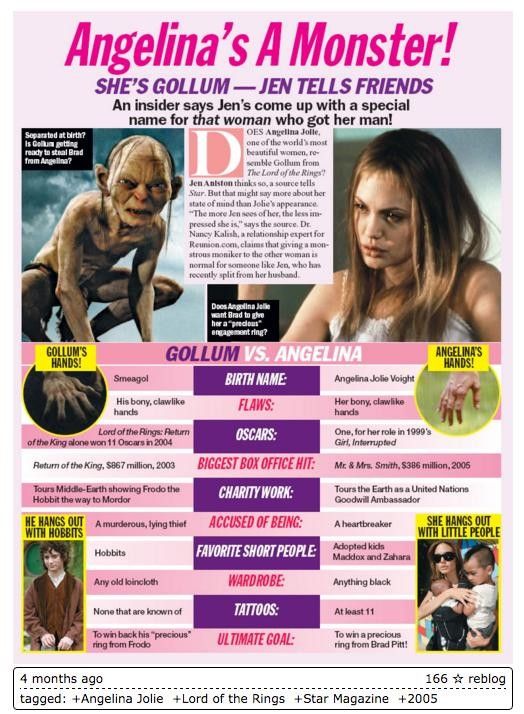 Gollum vs. Angelina infographic, Star Magazine 2005
This Team Jen tabloid artifact makes an exhaustive point-by-point comparison between one of the most beautiful women ever and the fantasy goblin man from Lord of the Rings. Can you guess which one wears "mostly black" and which one wears "any old loincloth"?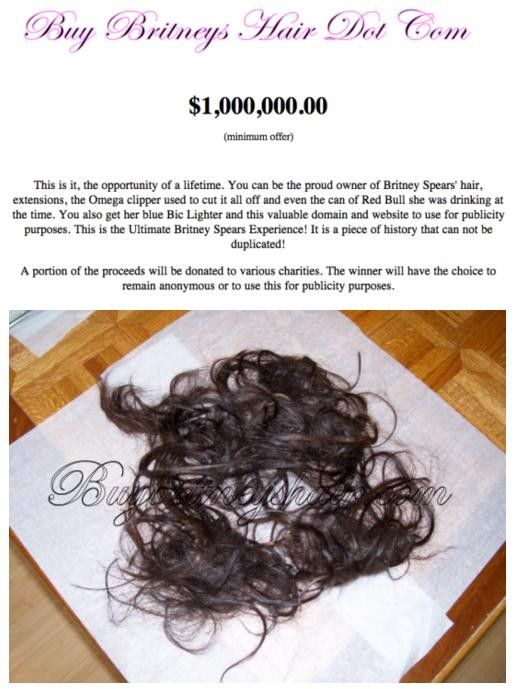 Buy Britney's Hair Dot Com, 2007
: ((((((((( LEAVE BRITNEY ALONE!!!!



Taylor Swift's Myspace Comments, 2005-2006
Portrait of the artist as a hyper-active seventeen year old. Swap 'Kelsey,' 'Shelby,' and 'Abigail' with 'Karlie,' 'Gigi' and 'Cara' and you'll probably get a pretty good sense of what goes down in the #girlsquad group texts.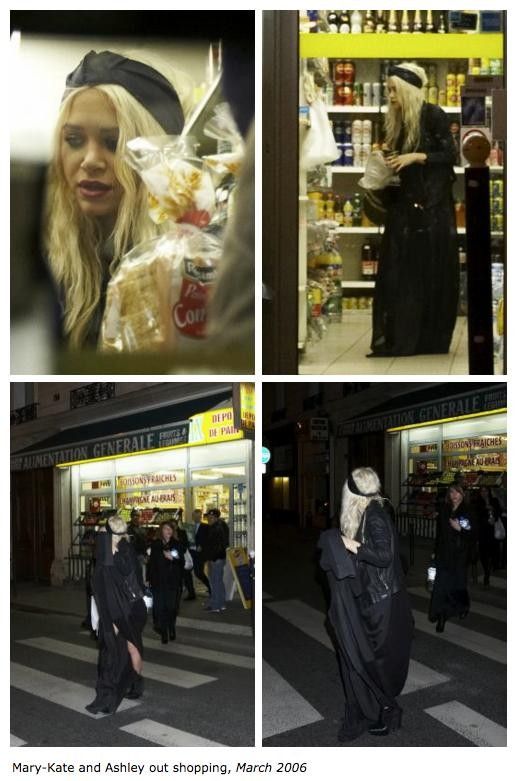 Mary-Kate and Ashley out shopping in New York, 2006
While Rachel Zoe, Sienna Miller and Kate Moss were relentlessly pushing their flower-child fringe and aviators agenda, tiny Mary-Kate was scuffling around Manhattan in turbans and furs looking like the fabulous version of that one cat from Cats. Can you even imagine the cognitive dissonance of running into 2006-era Mary Kate in full strega mode at your local bodega?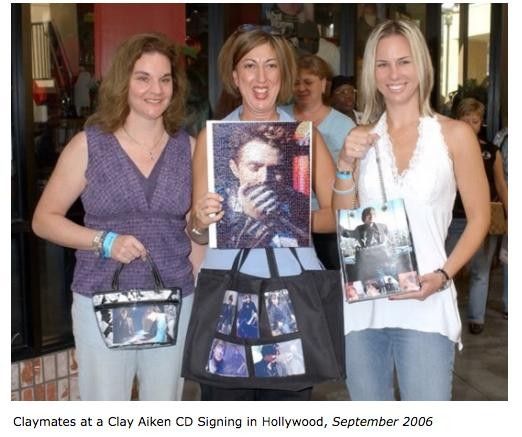 Claymates at a Clay Aiken CD signing in Hollywood, 2006
Three full years after Clay Aiken won American Idol, and two years before he came out of the closet, he was whipping a very specific group of conservative older women into an erotic frenzy of puffy paint and iron-on transfers. We don't have any hard data to support this, but we feel safe in the presumption that the Claymate-to-Twihard conversion rate was very, very high.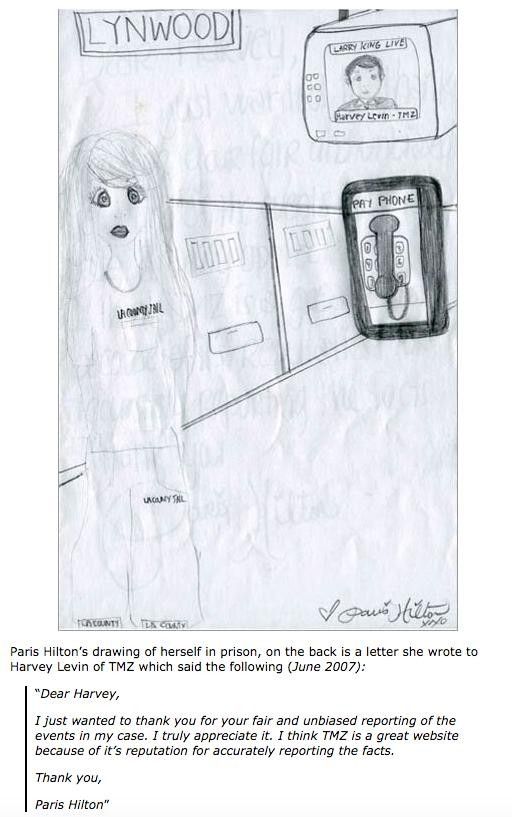 Paris Hilton's Lynwood Prison art for TMZ's Harvey Levin, 2007.
Really just let this one sink in.
"What the hell was I thinking?"
If nothing less than total immersion in the 2000s cocaine fever dream will satisfy you, put your Sidekick on silent and watch this. Some intrepid auteur created an exhaustive found-footage chronology of the public lives of Paris, Britney, Nicole, Lindsay, Mischa, and Anna Nicole between 2006-2008. It starts with "fire crotch", ends with Britney's post-breakdown interview, and it deserves an internet Oscar.