At the height of the '90s, the Spice Girls were a cultural tour de force, influencing our catch phrases ("Girl Power!"), films (Spice World predicted fake reality TV), music (hello Fifth Harmony!) and of course, fashion. Now more than ever, '90s fashion is back in style, transformed from an ironic statement about nostalgia to a full-on revival that's taken over our closets and Instagram feeds. So it makes sense that the ludicrously tall platform Buffalo London shoes the women of the Spice Girls made famous have been re-launched — and be available for the first time ever in the United States.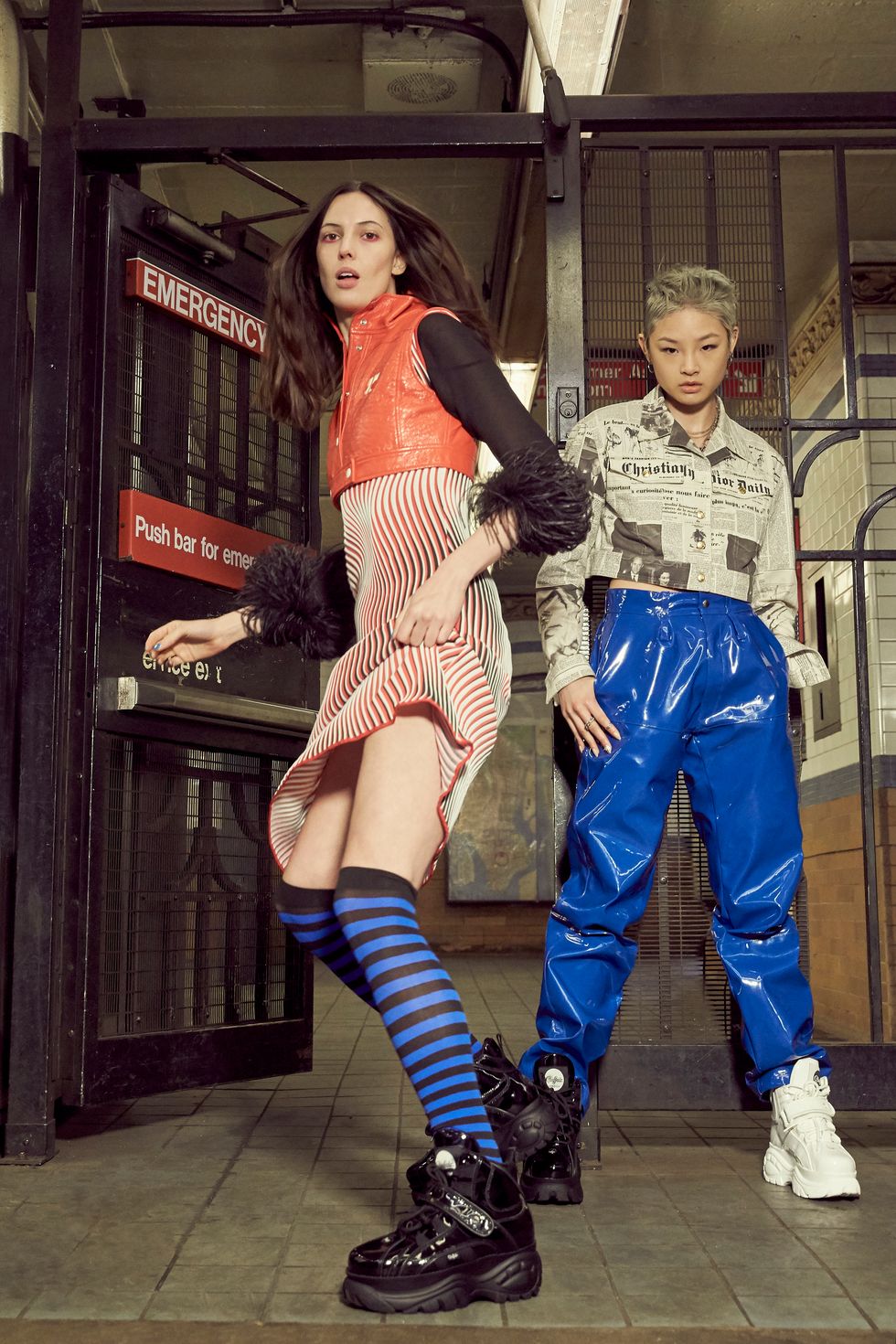 "We are seeing such a distinct revival of everything that was cool in the '90s — from footwear to swimwear and athleisure, even the influential models of the 90's seem to be making a comeback," Alexandra Preusche, Global Marketing Director of Buffalo said. "Buffalo London was a premiere classic brand in that era, and with market demand at an all time high globally, re-introducing our limited iconic platform sneakers in this moment feels right."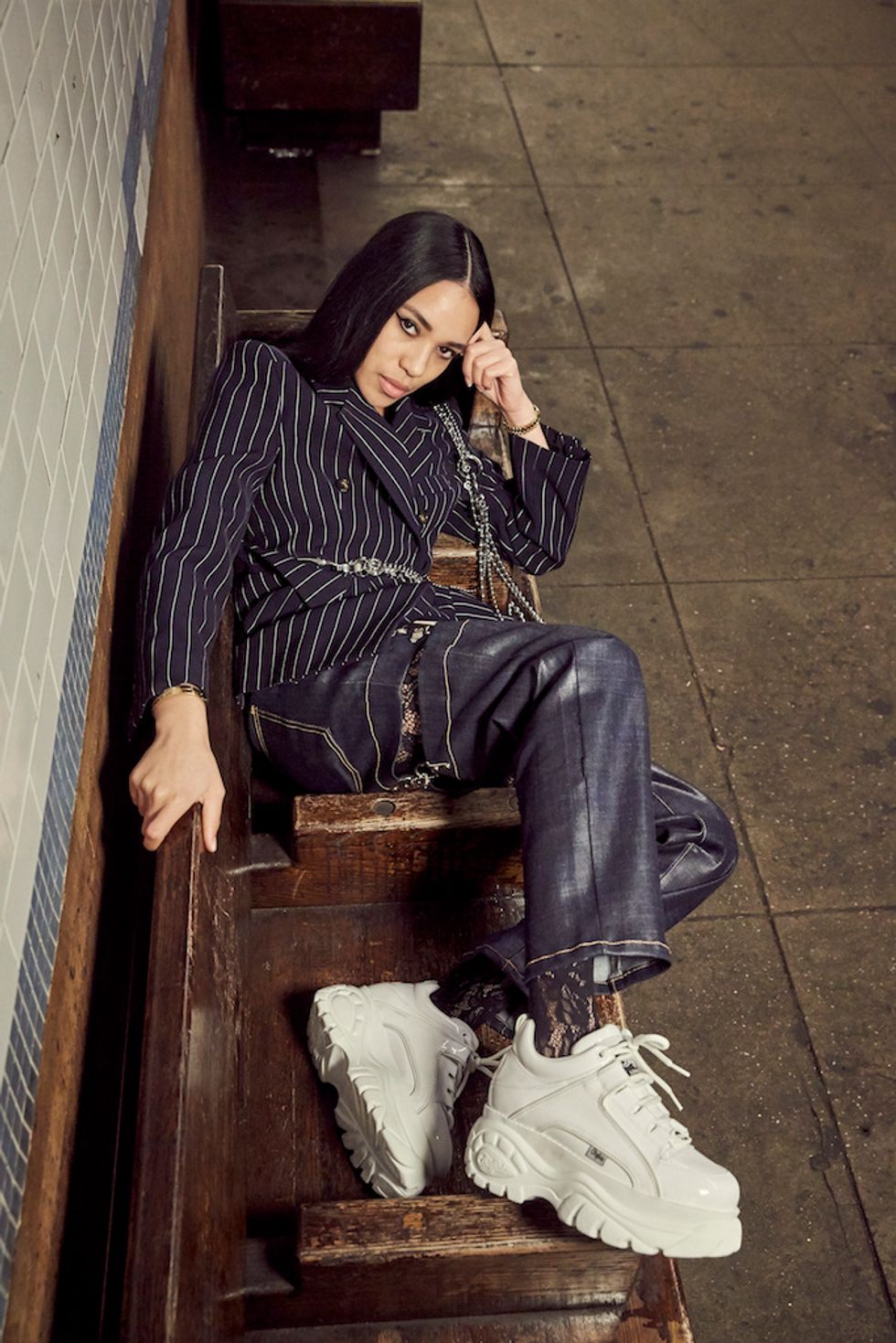 First founded in 1979, Buffalo released its first sneaker in the early '80s and dropped the first Buffalo Classics platform sneaker (aka "sole 14") in 1995, a golden era for sneakerheads. The Buffalo "Hightower" and classic platform quickly became a signature look for the Spice Girls, and while more outrageous fashionistas may have rocked the look, platforms were largely relegated to the underground worlds of goths and ravers. Importantly, in the '90s Buffalos were only available in Europe, and eventually they were withdrawn from the market altogether (though a pair was exhibited at the Metropolitan Museum in New York).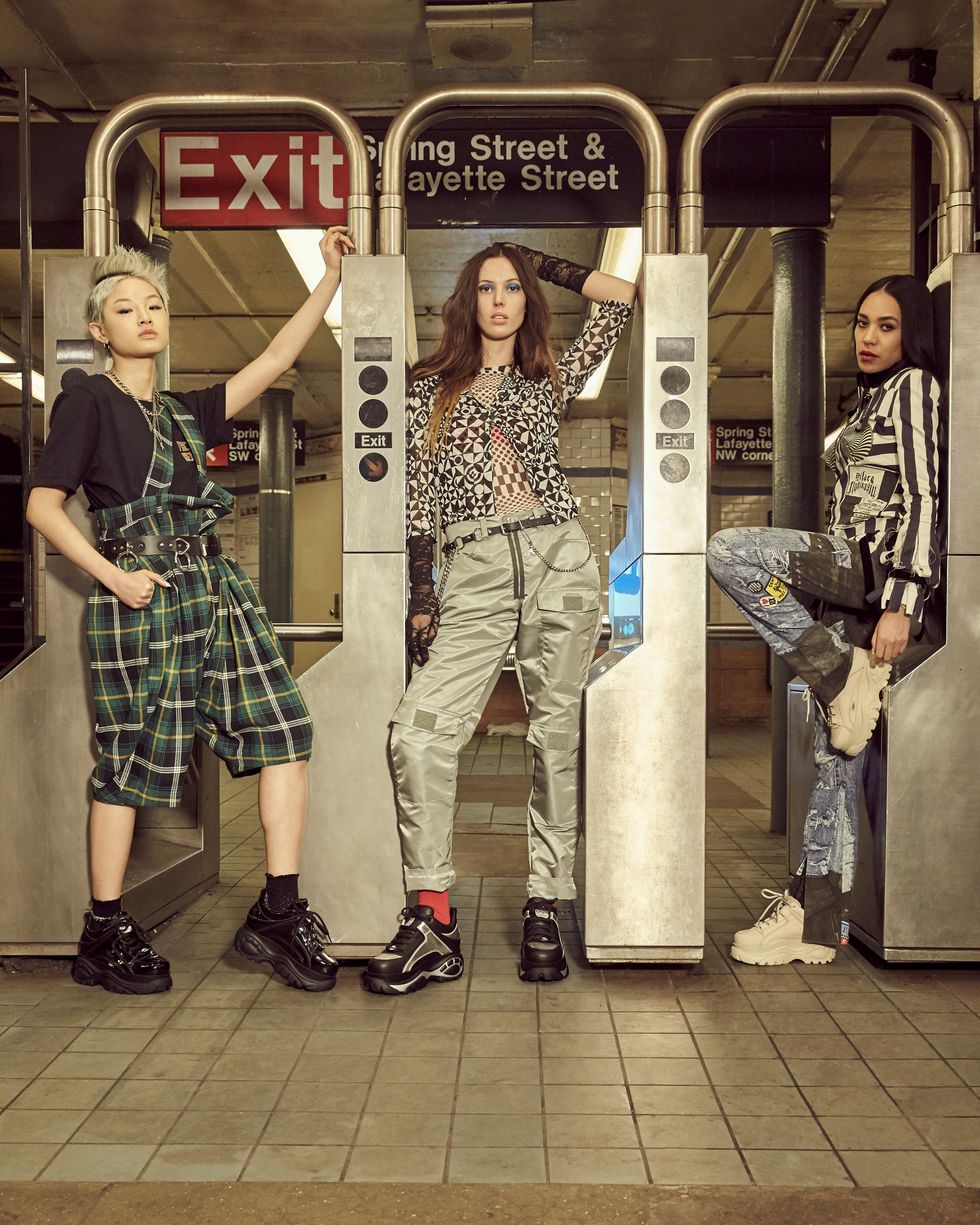 Recognizing the resurgent popularity in platforms (and the piles of knockoffs littering our Instagram feeds), Buffalo's global re-introduction will be celebrated with a series of special edition drops of their classic sneakers, including the iconic platform.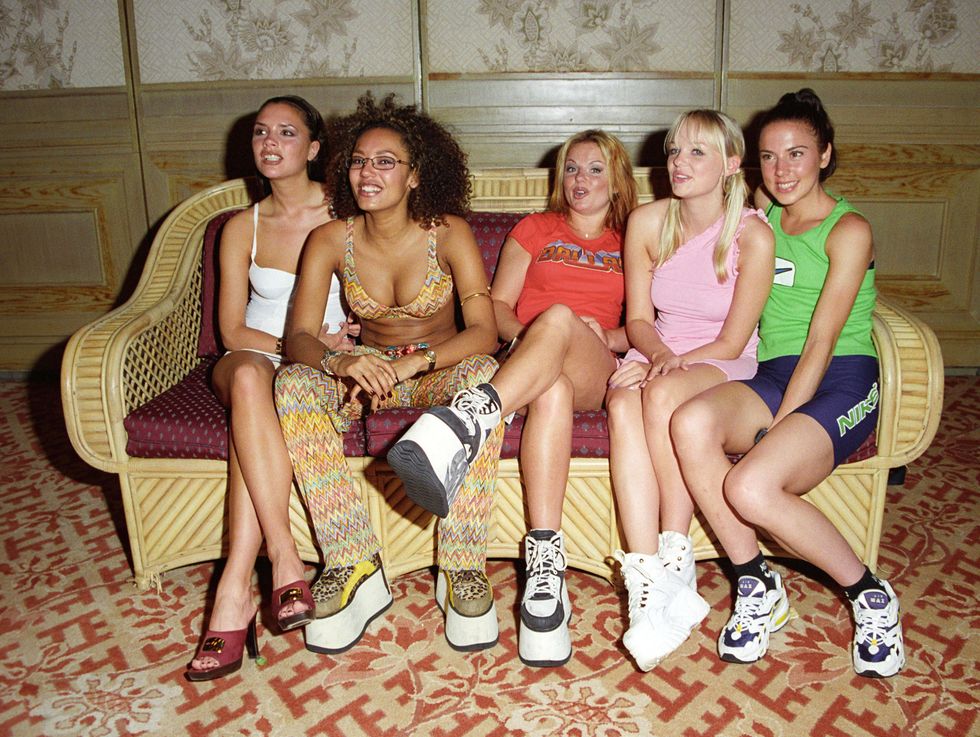 Getty Images
"Style is an evolving form of art that borrows concepts and requires inspiration, so trends are almost always recycled from decades past," Preusche said. "Buffalo London was the original platform sneaker, and with major fashion brands like Balenciaga and Alexander Wang interpreting the trend we created in the '90s in their latest collections, I think we still own the trend."

Related | Spice World Was Peak Pop Culture Fandom
Recently, the brand has collaborated with the likes of Junya Watanabe and Comme des Garçons for Paris Fashion Week, Opening Ceremony and Patrick Mohr. The new special edition sneakers will drop each month in limited quantities and won't be re-stocked once they're sold out, so get yours soon at FarFetch, Luisa Via Roma and Opening Ceremony.
You can also check out this short film shot by Brian Scully in the NYC subway, starring Ruby Aldridge and Alieli May:
Photography by Soraya Zaman

Sign Up For The Morning PAPER