Dubbed by fans as Instagram's "boundary breaking" beauty activist, Nabela Noor continues to dish both hot tips on how to up your brow game and advice on body positivity both through her Instagram feed and engaging YouTube tutorials. The 27-year-old Bangladeshi-American has made body positivity an integral part of her platform, and translates her dynamic vision into all her initiatives including her own lifestyle brand and movement, Zeba, and a non-profit called Noor House, currently still in development, that will provide free housing, education and food to Bangladeshi families. With more than 1 million Instagram followers, Noor is a slowly carving a space for a more inclusive and positive beauty realm. "Whenever anybody wants to have important conversations about representation, diversity, or things that I'm passionate about, I want to be there and lend my voice in the best way possible," she says. — Jeena Sharma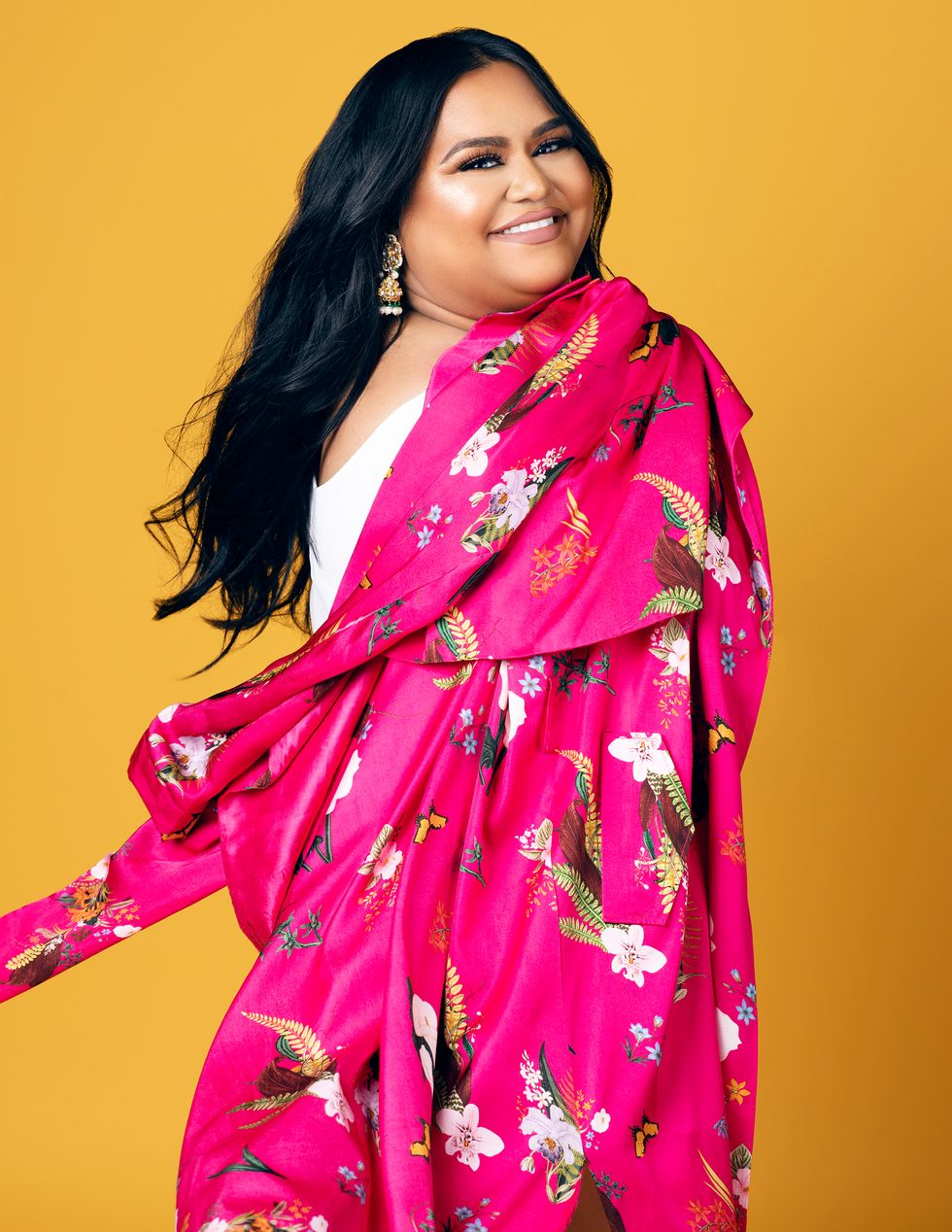 Suit: TheSandyLion x Sahiba Fashions, Jewelry: Free Rani
What was the last song you listened to?
"Beautiful People" by Ed Sheeran ft. Khalid. That song is such a beautiful rejection of society's standards of beauty.
What's an interview question you never want to be asked again?
"How are you so confident?" because it implies that I shouldn't be. I haven't seen this question asked to someone who fits society's narrow standards of beauty. I'm confident because I'm beautiful and that answer should be enough.
If you weren't doing this, what would you be doing for a career?
I have two very strong sides to me. The creative side and the side dedicated to social justice and social issues. I have my Bachelors of Science in Sociology and would probably go to law school to pursue law and eventually politics. (My dream for the longest time was to one day work for the United Nations.) If I still fed my creative passions, I would probably be an Interior Designer or run a Graphic Designing/Brand Building firm.
When you want to get attention, what do you do?
I use a ridiculous baby voice.
Where do you want to be when the world ends?
At my mother's house eating her chicken curry and biryani with my family while our favorite Bollywood movies play in the background.
What is the first website or app you check in the morning?
Twitter, or Instagram. Twitter's news tab is my go-to for news in real time.
What was the last show you binge-watched?
I've been binge-watching Law & Order: SVU and Burn Notice for several years. Over and over again. But most recently, I binge-watched Schitt's Creek and it was the happiest few weeks I've had in awhile.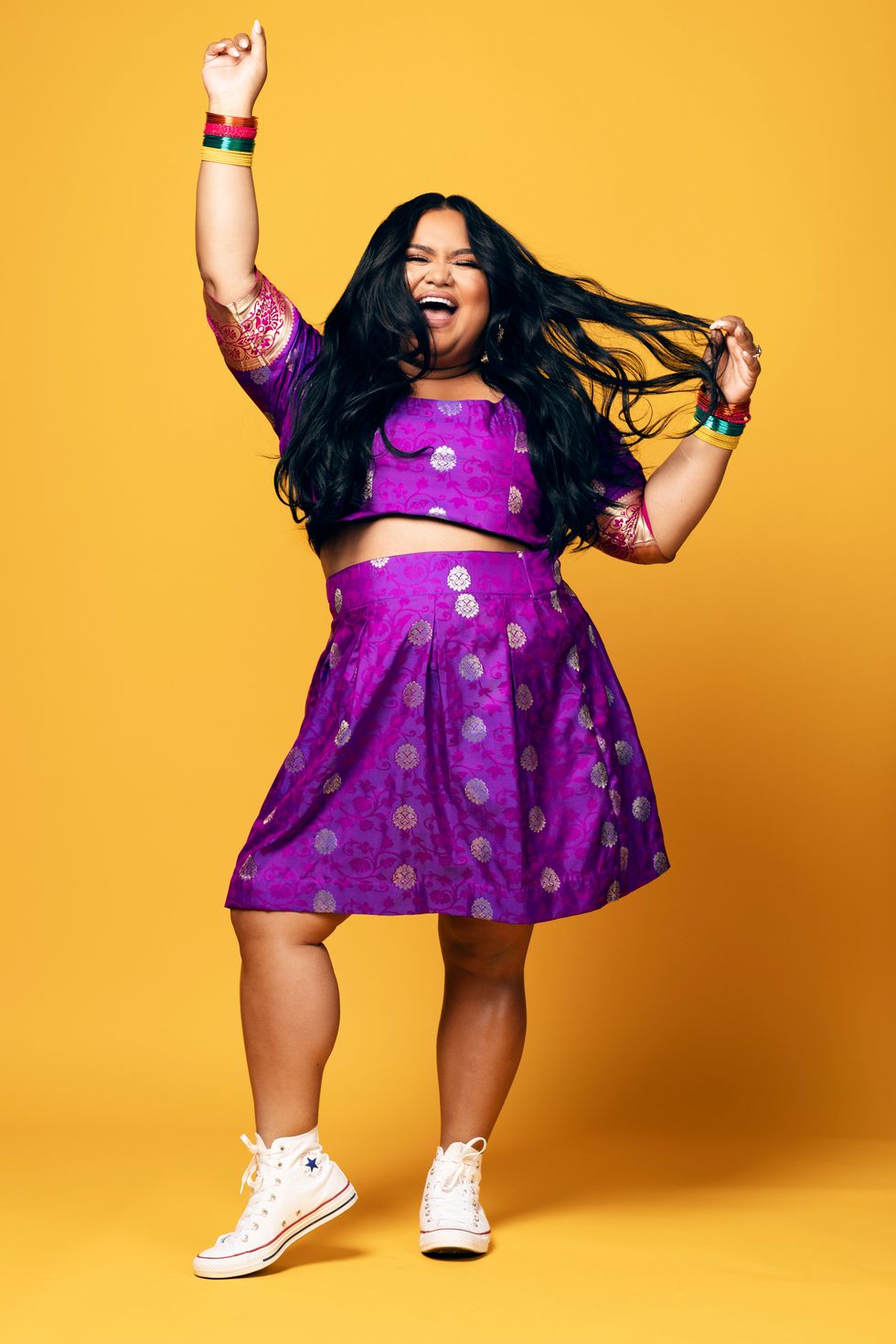 When was the last time you cried?
This morning. I'm a crier. I feel every feeling so intensely.
What gives you hope in 2019?
Millennials and Gen Z committed to requiring change give me hope. Seeing people fight for what they believe in gives me hope. Young people choosing to end cycles of violence, injustice and inequality by using their voices and demanding change gives me so much hope for the future.
What's your worst date story?
One time I went on a date with a super quiet, shy guy. He picked me up and we barely spoke the entire car ride. We barely spoke during dinner. Finally I asked, "Can you just take me home?" Turns out, he was just so nervous and didn't want to say the wrong thing. I ended up marrying him. Now we talk all night until we fall asleep.
Sign Up For The Morning PAPER