Moncler's ongoing Genius Project, which debuted last year, has so far seen the brand link up with fashion heavyweights like Valentino's Pierpaolo Piccioli and womenswear designer Simone Rocha. Now, Moncler is teaming up with London-based designer Richard Quinn, who memorably had Her Majesty the Queen attend his Fall 2018 show to present him with a British design award. Known for his whimsical prints and psychedelic patterns, Quinn has developed his maximalist aesthetic early on in his career, much of which is highly apparent in this Moncler capsule, which launches today ahead of London Fashion Week.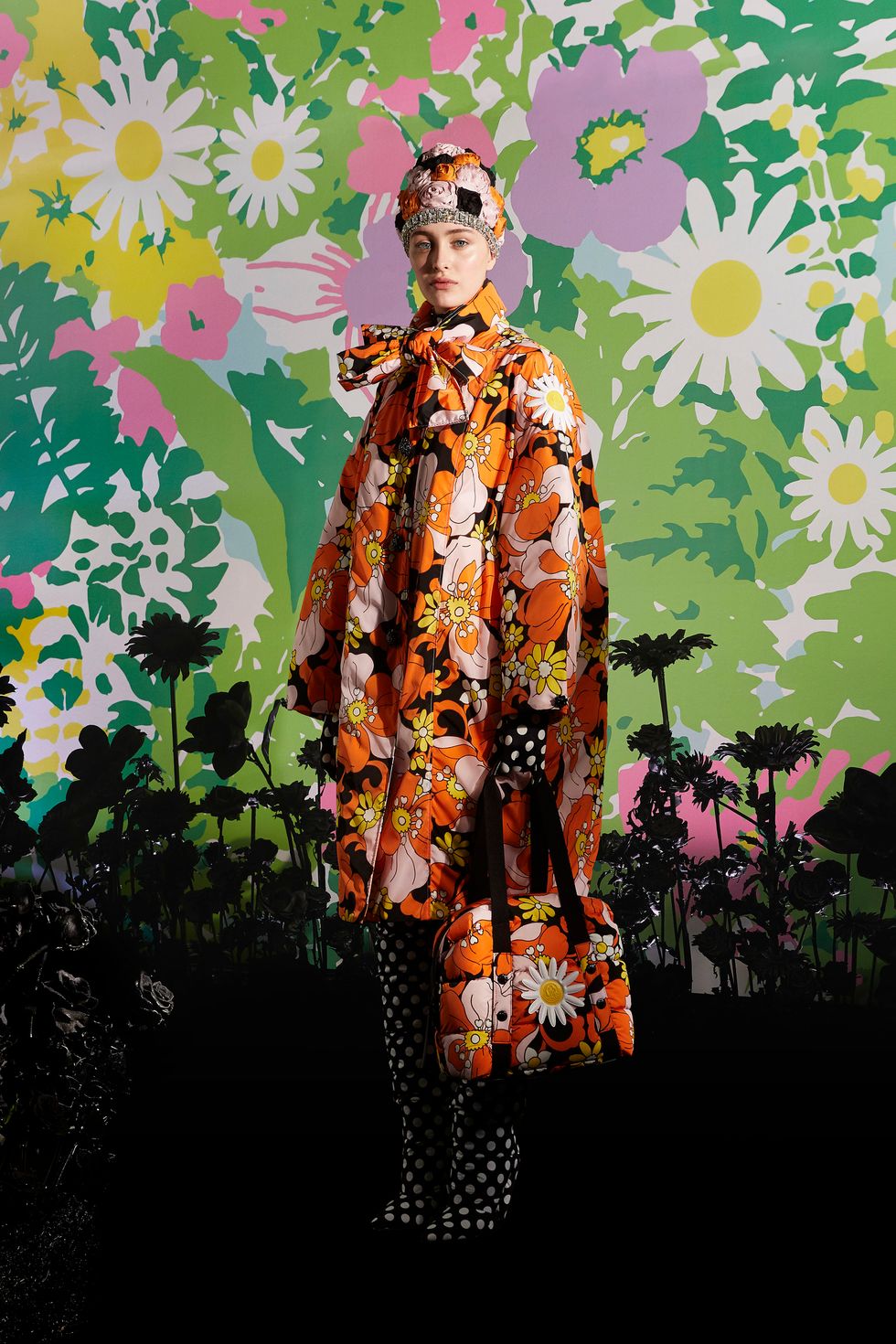 Jumbled patterns in bright colors clashed against each other, evoking Quinn's opulent take on mixing and matching. Giant daisy patterns feature prominently here, as do leopard, polka-dot, zebra, and other tropical prints. Standout pieces include thigh-high leopard print boots made from a padded material used in Moncler's puffer jackets. Skin-tight bodysuits in graphic patterns are also particularly strong, especially when paired with the bulkier outerwear pieces and high-heeled boots.
For this capsule, Quinn was inspired by '50s and '60s couture shapes, most notable in the statement coats and long parkas. A heavy rotation of duvet opera coats with bracelet sleeves and diamante clasps, puffy duvets with bold type Moncler logos recalling Eighties skiing gear, and quilted pajama suits with bejeweled buttons and huge padded coats in animal patterns make up the rest.
See the slideshow below for more images of every product in the launch, and check out Moncler.com to shop the collection, which include some dazzling printed nylon tote bags.
Photos courtesy of Moncler