Mimi Webb is hitting the road hard for her 2023 Amelia tour. The 12-track album Amelia,released last month,expands on her signature sound of breakup bops and sentimental ballads, showcased through higher-octane anthems like "Freezing" and "Red Flags."
Titled after her full name, Amelia, the album gives fans insight into an alternative side of the budding pop star. Not the glossy, ultra-chic hitmaker whose bright-colored wardrobe and coiffed hair bedazzle stages across the globe, but rather Amelia, the girl from the UK countryside who loves to be at home with her family, friends and dogs.

Come backstage with Mimi Webb and PAPER as she travels the world on her Amelia tour, electrifying packed shows and making friends with her fans.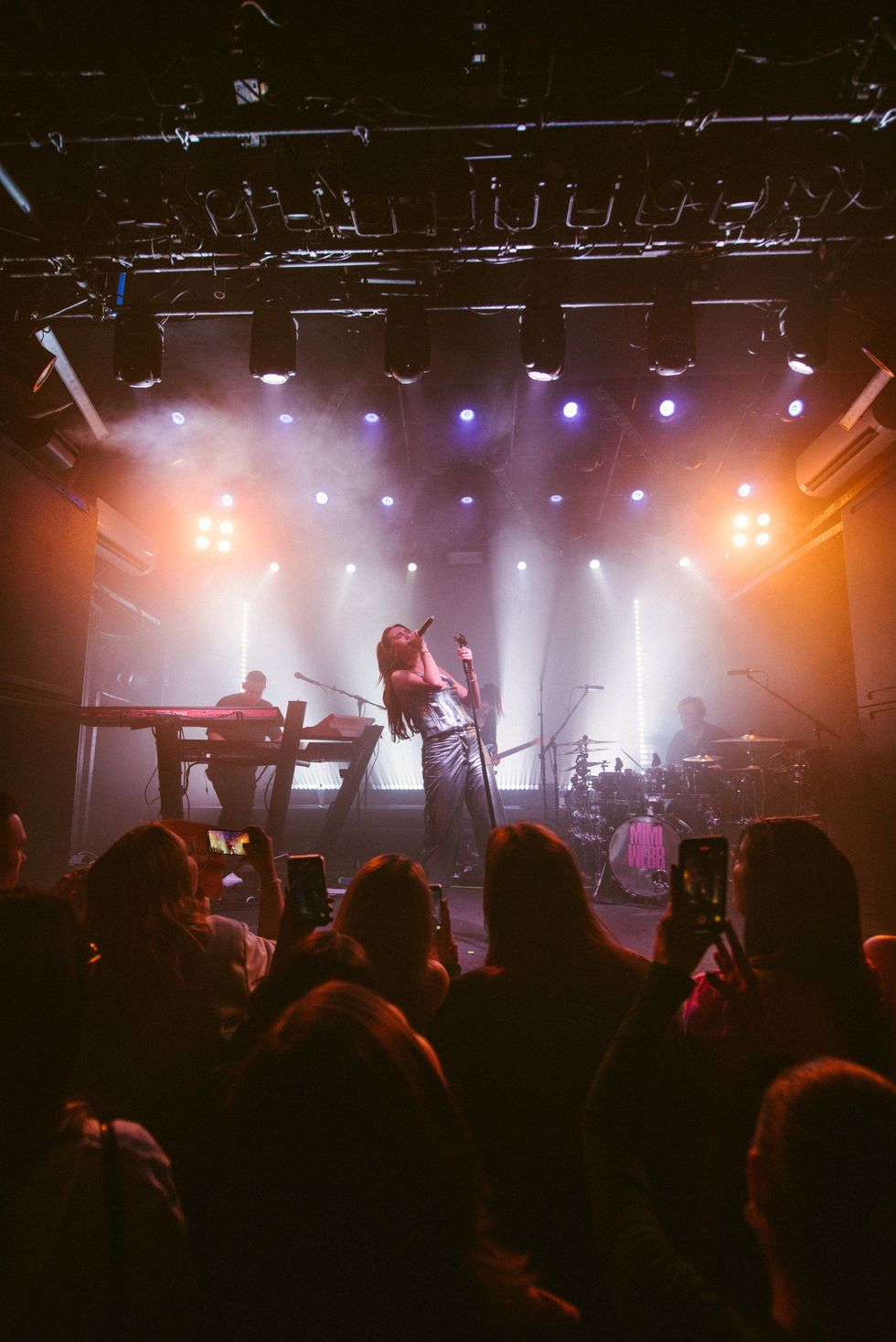 How has it been touring Amelia and seeing your work come to life?
It's been incredible! I've absolutely loved it. Just to be able to see all my fans singing the new songs has been an amazing experience! I worked really hard creating this album, so finally getting to perform them live to all the fans and hearing everyone singing them back at me is such a gratifying feeling. It's the reason why I do what I do. I'm just so glad everyone's enjoying Amelia as much as I did making it!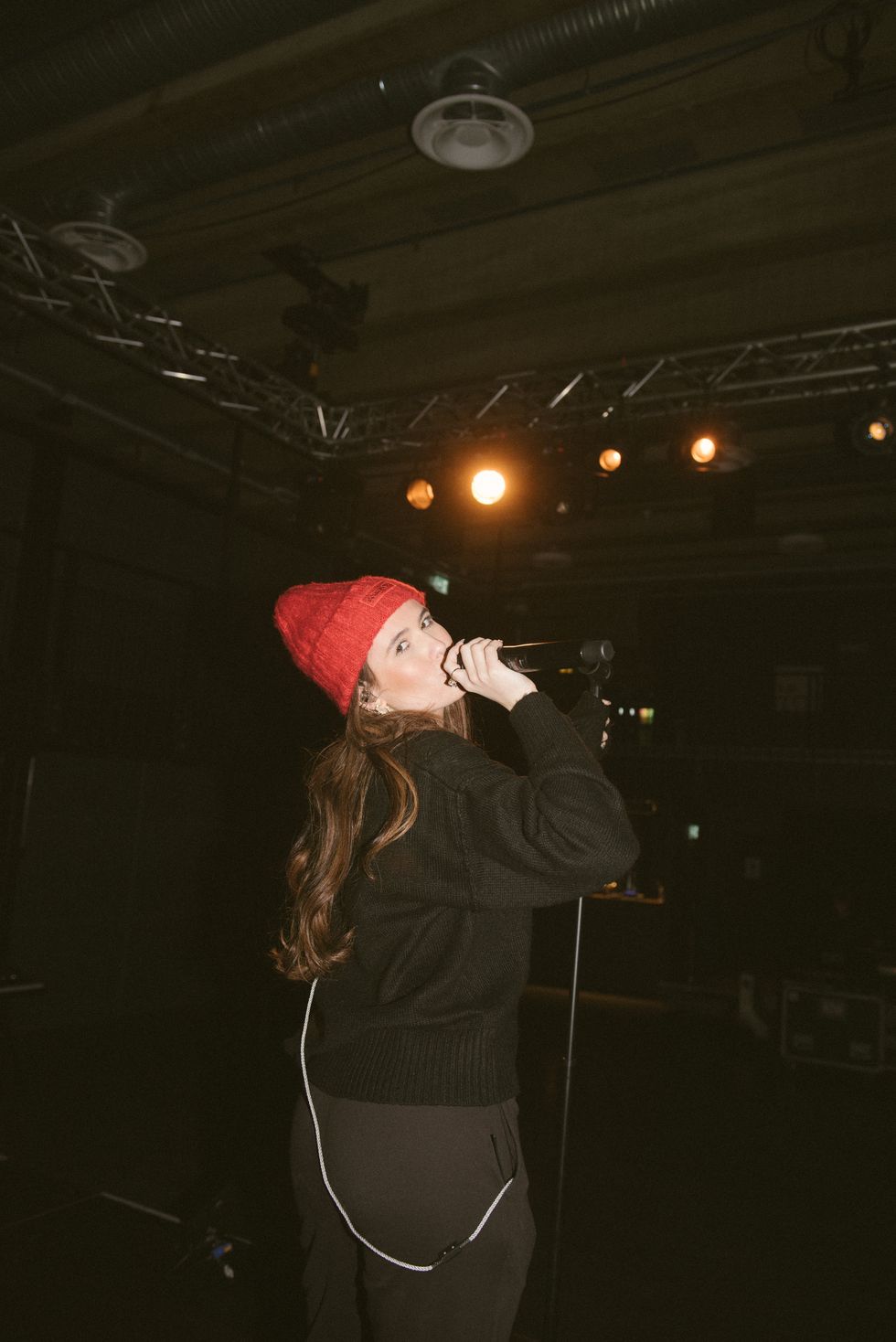 What has the reaction been from your fans?
The reaction has been so great. I was nervous to share the album with everyone and all my fans have been so supportive of it. I think they've taken a real liking to all of the new songs. It was surreal to hear people singing the lyrics back to me at the shows when the album hasn't been out long yet. At the first shows, I couldn't believe it!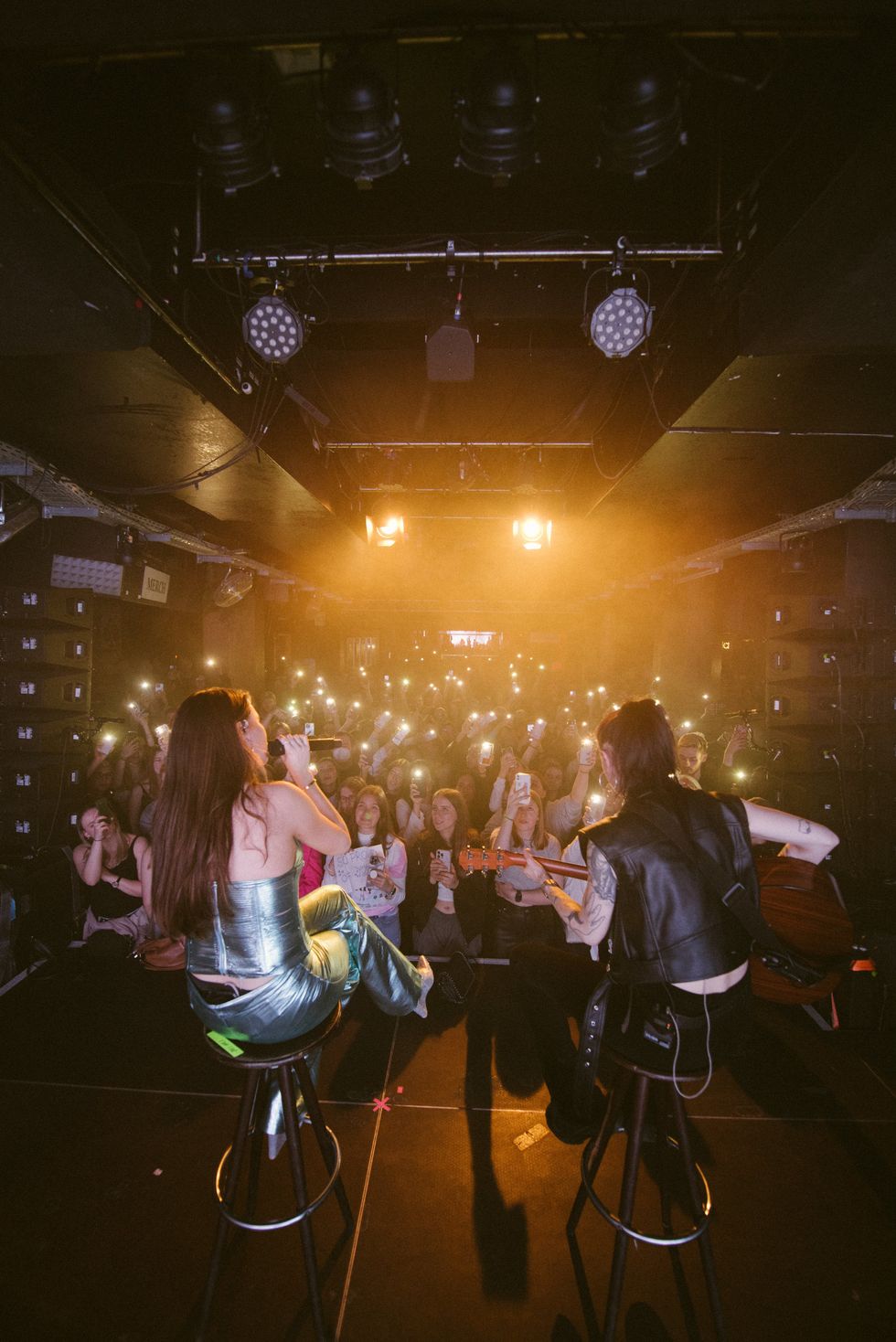 Do you have a favorite venue, destination or show from the tour?
My favorite show so far would probably be Newcastle. It was one of the first stops of the UK tour and one of the biggest venues I have ever played, so it felt very special. Outside of the UK, New York is always my favorite stop. It's my favorite city in the world and it always feels like home.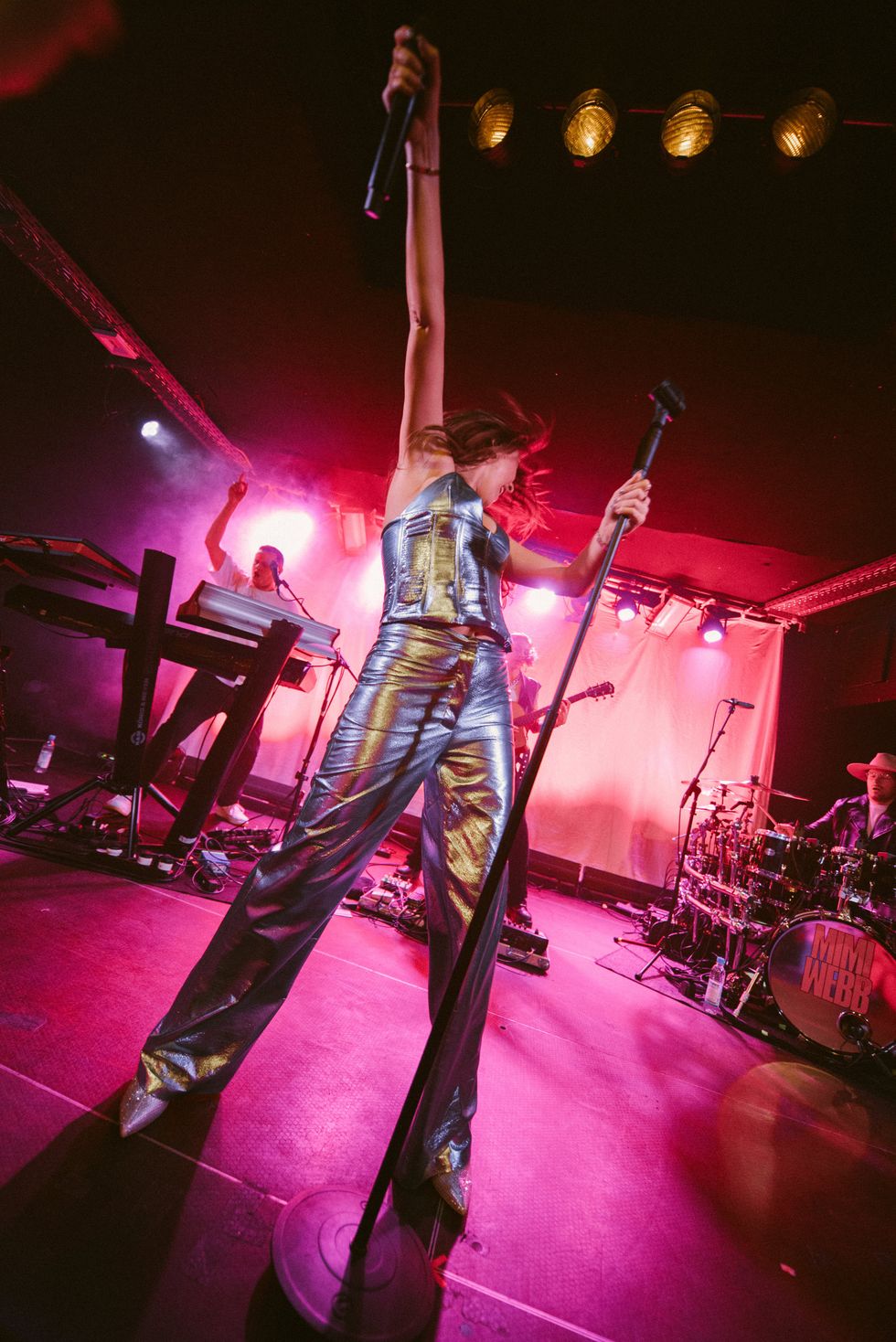 Does Amelia have a "thesis" or a through-line? What moment in time does this album capture?
The album is a letter to my younger self. It gave me the opportunity to introduce Amelia (me) to the world. Not the pop star but the countryside girl who loves to stay at home with her family and dogs and have a peaceful life.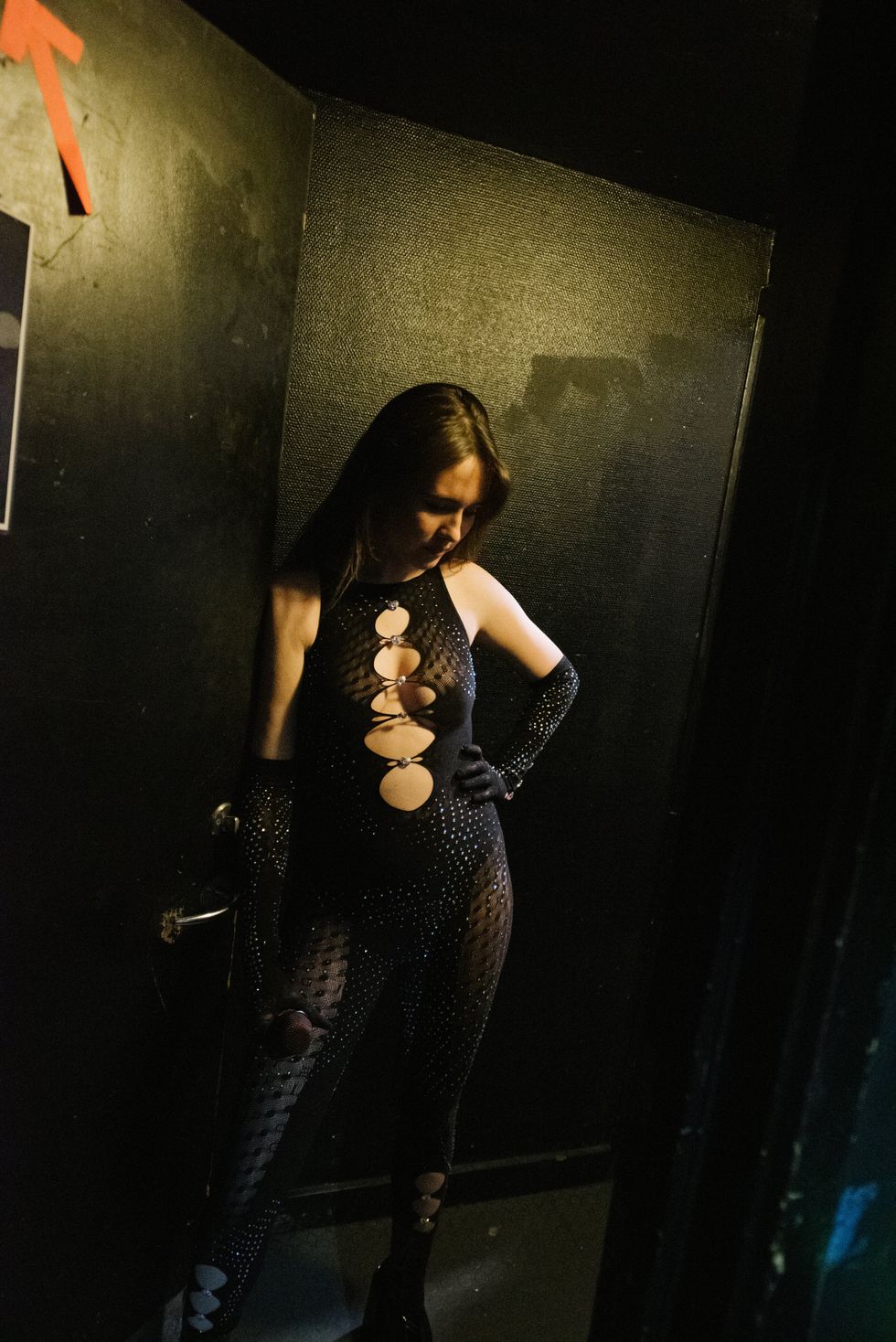 So many of your hit songs, the songs your fans are relating most to, are your breakup ballads. How has it been performing such vulnerable numbers and tapping into this raw emotion night after night?
It's been super emotional but also nice to be able to let my vulnerability out onstage. And I hope to be able to inspire other people to do the same. Last year was a hard one for me and sharing my feelings via my music was very therapeutic.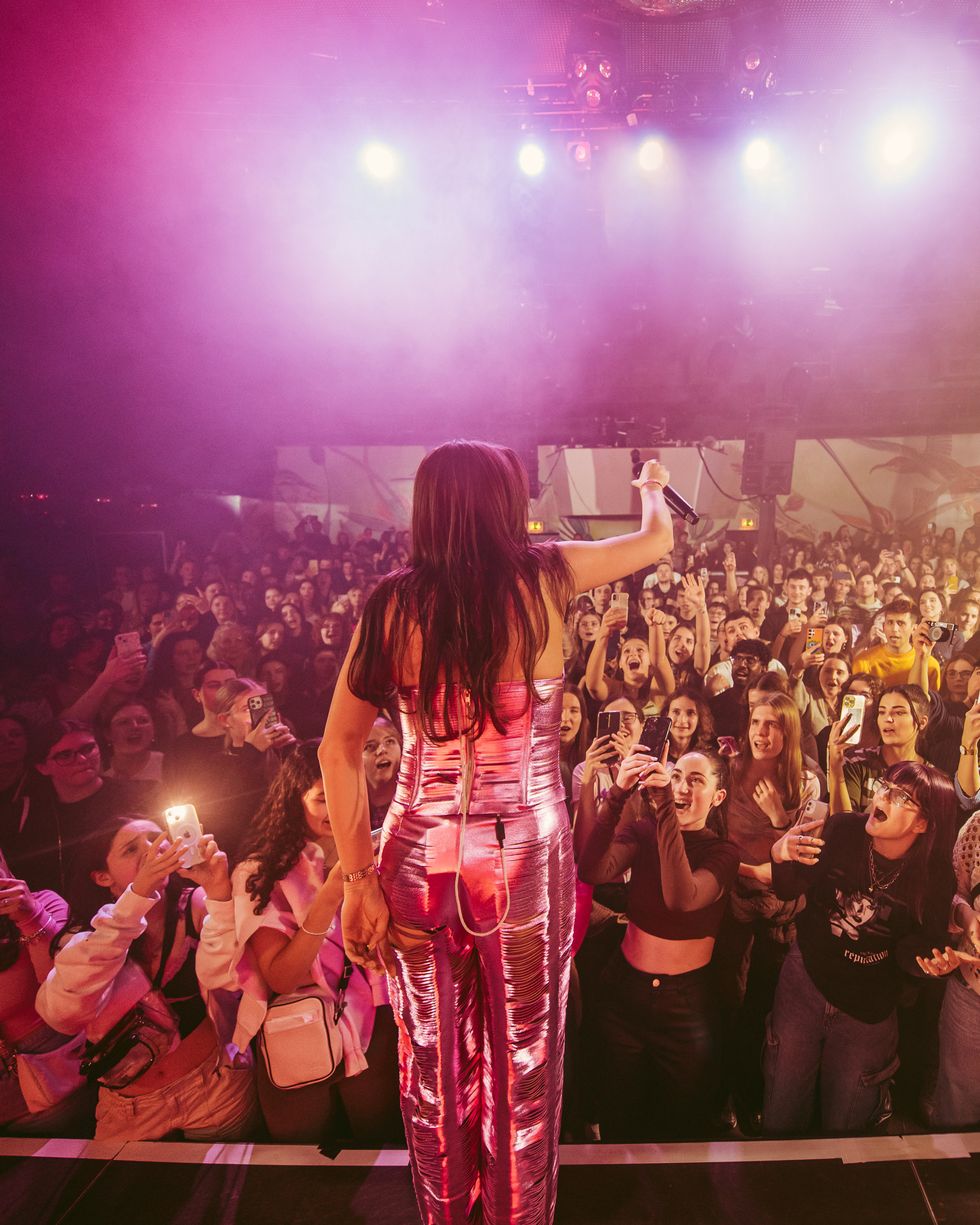 How has your fan base evolved since you started? How has it been meeting them? (And do they have a name?)
Oh, I love being able to meet my fans. I always make sure to take time to hang out with them after every show. They are the reason that I'm here and meeting them is the best part of my job. I love to hear about their lives and get to know them properly. Sometimes they tell me about how my songs helped them get through hard times, especially breakups. In terms of a name, I don't think they have a name yet, but that would be cool! If anyone wants to think one up, I'm all ears!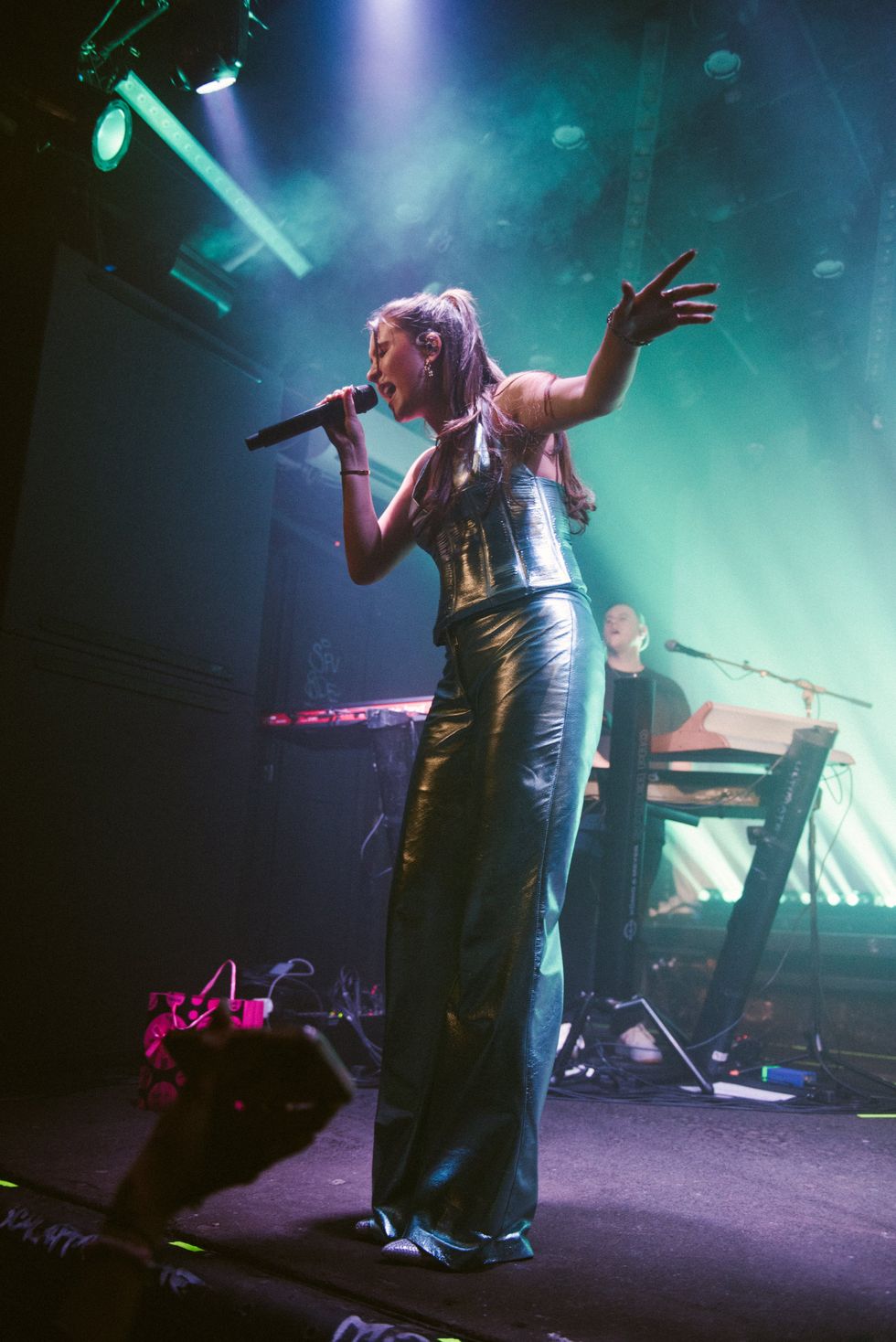 What has the hardest part of this tour run been?
Definitely the traveling. It's exhausting. Especially when there's promo and a show at the other end, there's never much time to rest as we usually also travel on days off. Traveling is exciting, getting to see new places and cultures, but it can be super tasking. I'm trying to make sure I look after myself when I'm out on the road, making sure I eat healthy, have a good night's sleep and find time to go to the gym.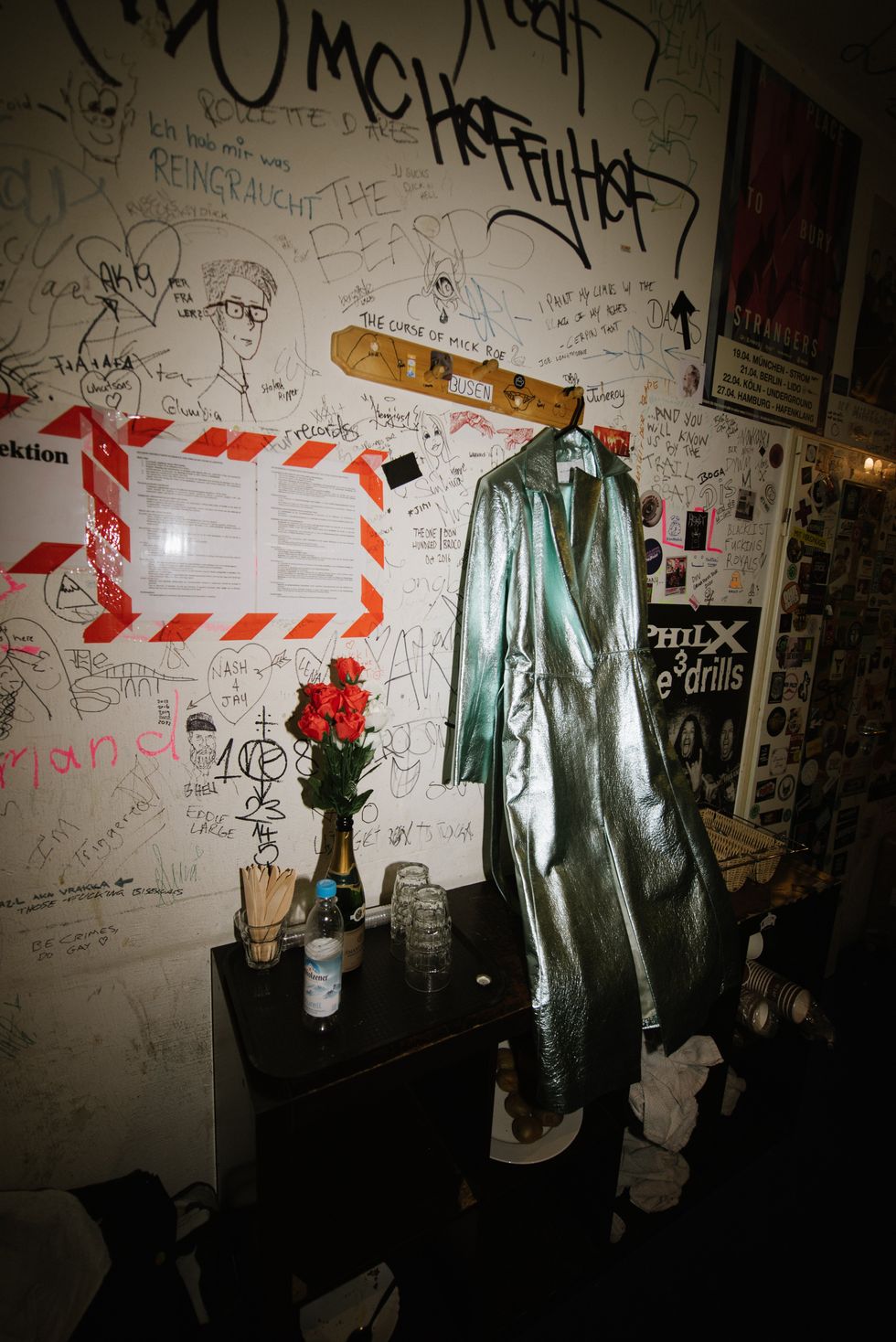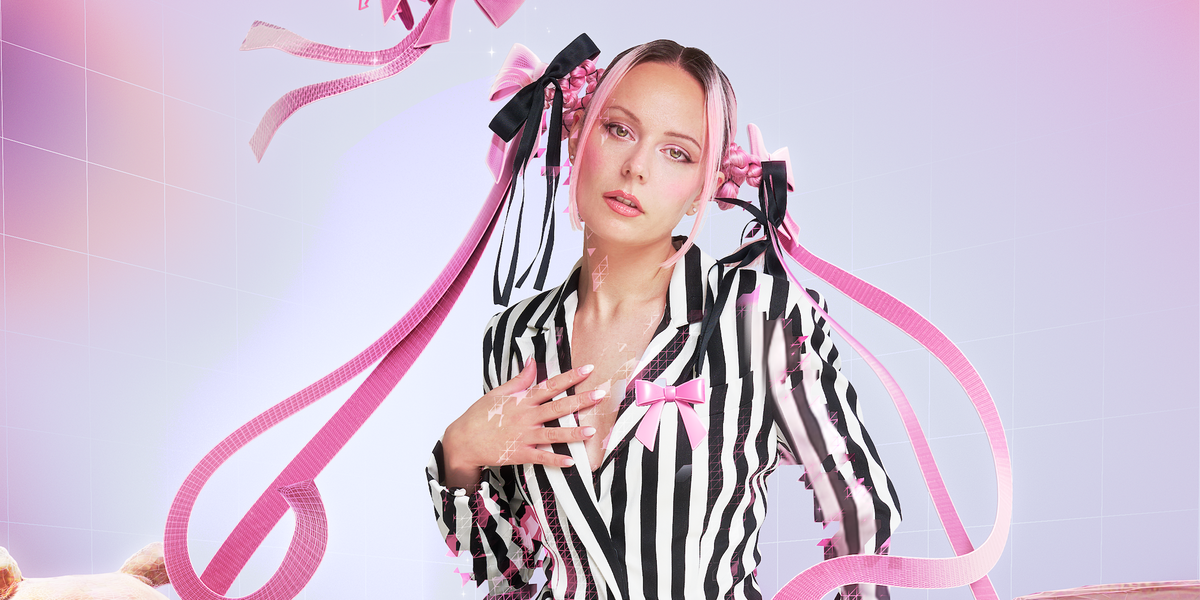 Music
Story by Harry Tafoya / Creative direction & VFX by Andy Rolfes / Photography by Nicholas Needham / Styling by Erik Ziemba / Hair by Davey Matthew / Makeup by Frostie Delite
Story by Harry Tafoya / Creative direction & VFX by Andy Rolfes / Photography by Nicholas Needham / Styling by Erik Ziemba / Hair by Davey Matthew / Makeup by Frostie Delite
07 November