Megan Thee Stallion has range, from yeehaw to Todoroki. She brought the range to three separate looks at the very first MTV VMA's appearance, where she walked the red carpet, gave the opening pre-show performance, and introduced Lizzo's ass-trembling act.
First up, she brought Vegas rock chick in a bedazzled leather blazer and bustier, matched with knee-high studded boots and chunky hoops. Long, loose locks down to her ass, and pink and green glazed eye-lids to top it off.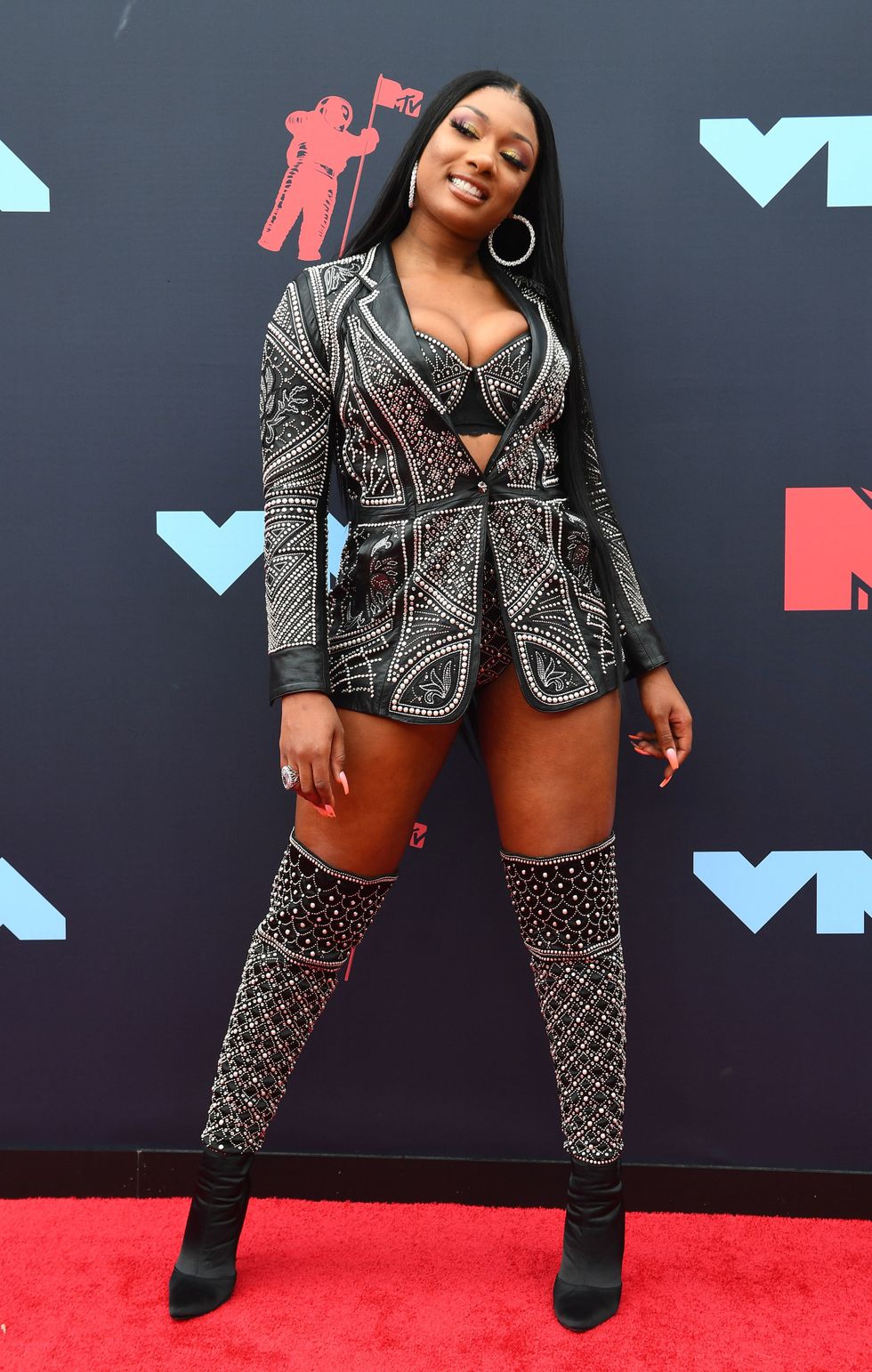 Most people don't show up on their first at the VMAs and open the whole damn show, but that's real hot girl shit! Meg was the commander of the hot girl army in a belted and collared belted Louis Vuitton bodysuit, replete with a tie, cropped military jacket, fishnets and combat boots.
Finally, Meg gave Lizzo a warm welcome to the stage in an a sugar-glazed, geometric-paneled black sheer bodysuit, that should automatically get her added to the cast of The Avengers.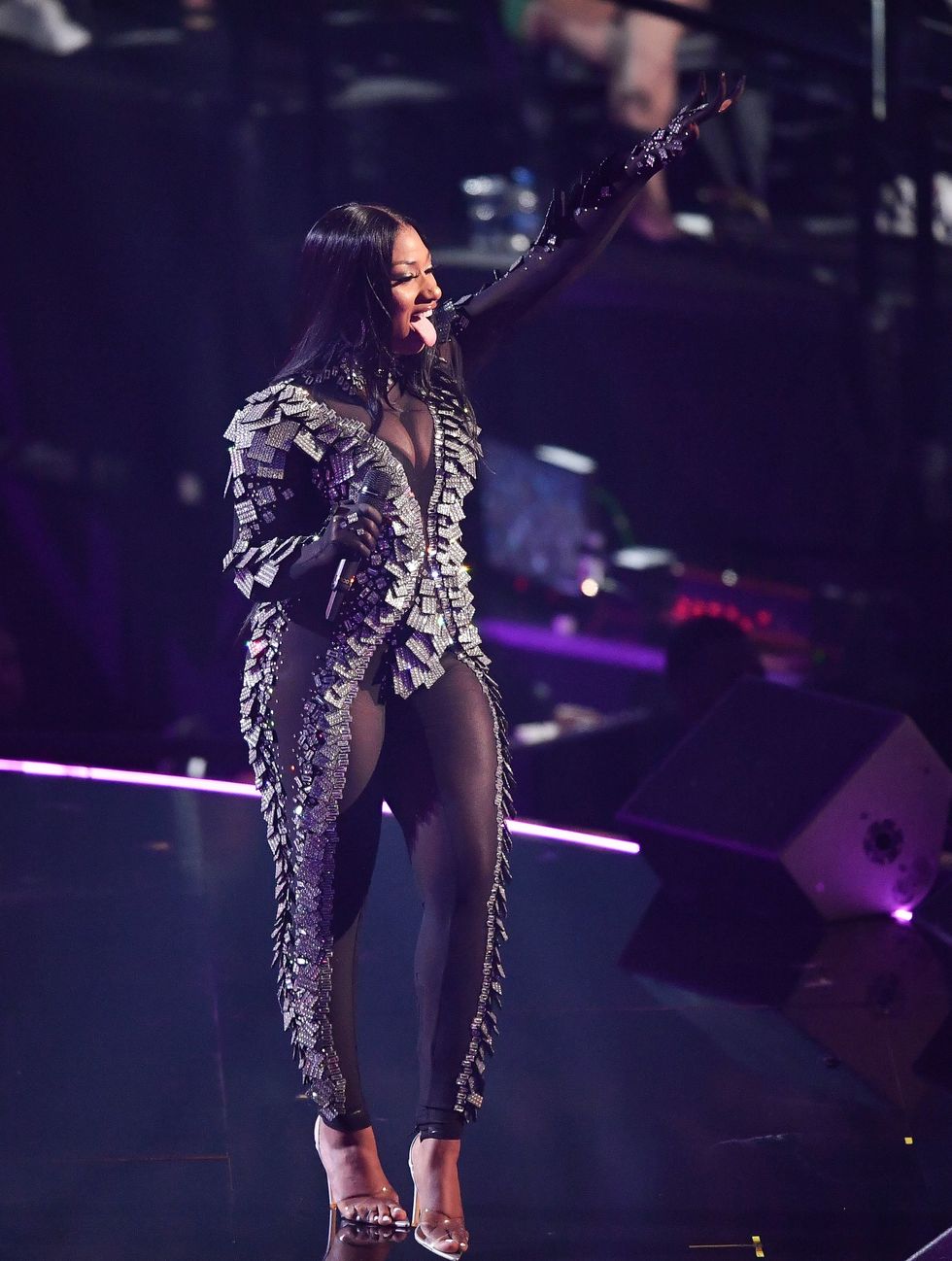 US-ENTERTAINMENT-MUSIC-AWARDS-MTV-VMA
Watch her performance of "Big Ol' Freak" and "Cash Shit" below. Bravo, Meg!