Megan Fox Is Red Hot on Book Tour
Megan Fox recently made an appearance on The Drew Barrymore Show to promote her new book of poetry, Pretty Boys Are Poisonous, in an equally venomous Poison Ivy inspired get-up. The look is but one in a procession of a handful of book tour appearances by Fox that are downright killer.
On Drew, Fox adorned her fire engine 'do with butterfly jewelry by designer Jacquie Aiche. The look is reminiscent of Uma Thurman's turn as the aforementioned supervillain in 1997's Batman & Robin. The intense glam, emphasized by her cat eye and smoky lids, contrast nicely against the muted brown suit.
During her appearance, she opened up about what she describes as a "love addiction," telling the host that she would find herself falling for everyone she starred opposite of on screen. "I was addicted to falling in love, and I think I probably hurt a lot of people in that process too, because a lot of people have been in love with me and I did not respect or honor that." Elsewhere in the interview, she describes painting the walls of a man's house with Friedrich Nietzche quotes in a fit of anger. Pretty girls, it seems, can be equally poisonous.
The collection of poems by Fox, out now, carries a plethora of frank admissions like "You are an addiction that no amount of prayers will ever cure," or "You are killing me but my heart won't give you up." In another poem, she writes, "It is better to become a monster, than be hunted by one. Spooky stuff!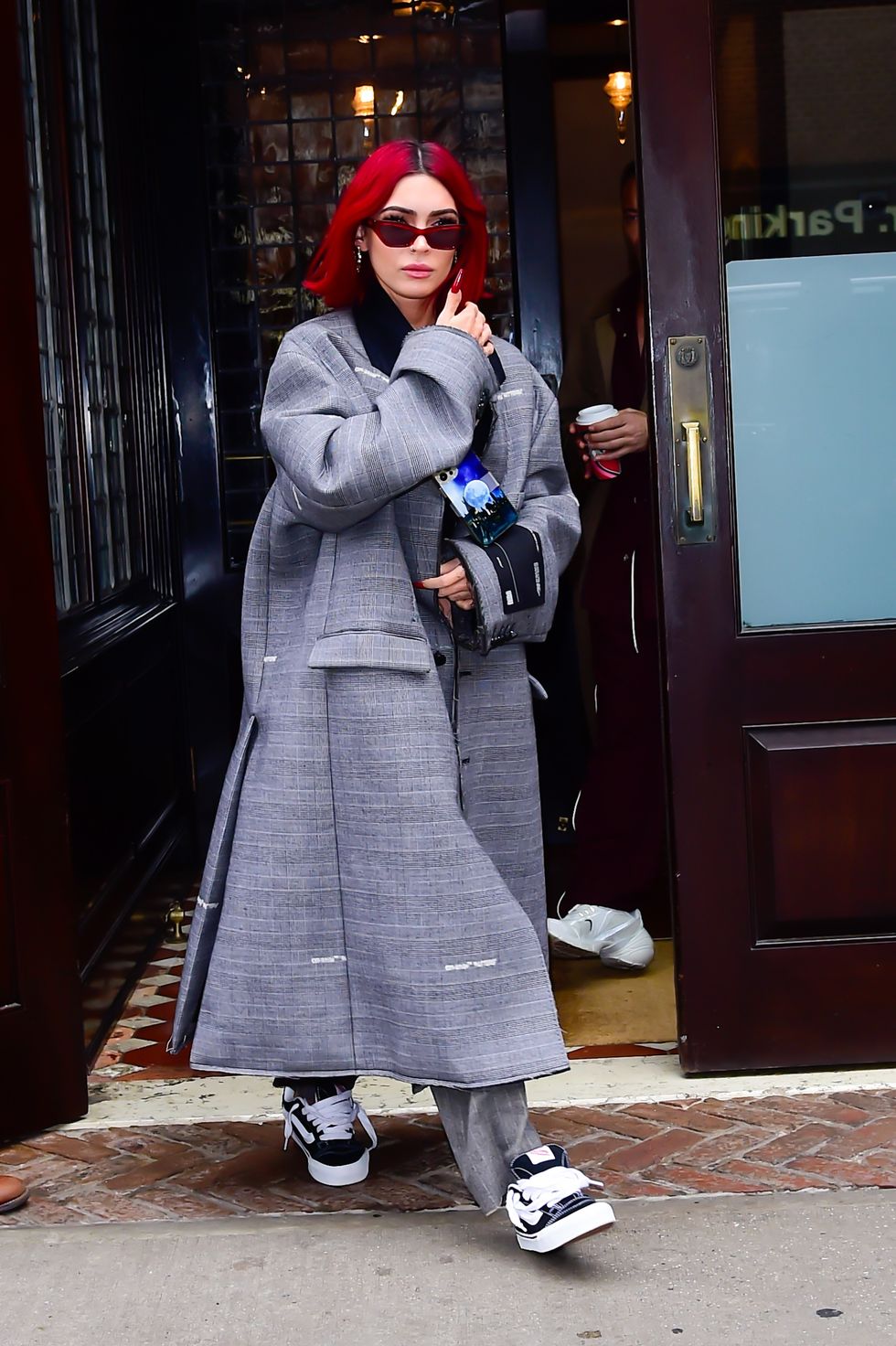 Shortly after her appearance, Fox was spotted in a low key fit. The hair color actually pairs nicely with neutrals, like this comfy oversized coat and classic SK8-Lows, an enduringly cool shoe. I'd even venture to say the grown out roots — a perpetually controversial hair choice by stylists — elevate the look.
At a reading for her book last week, she threaded the color story from Drew with a brown leather skirt and top, hair bumped just slightly at the ends. To be frank, I'd describe this as a fuck-ass bob — a positive, to be clear — and overall interesting styling work for a poetry press tour. We've seen other celebs step out on the promotional cycle, like Julia Fox, but never like this for poetry.
For the first time in ages, I even find myself inclined to read poetry at all, even if it includes lines like: "I am learning that it is better to be a monster than be hunted by one."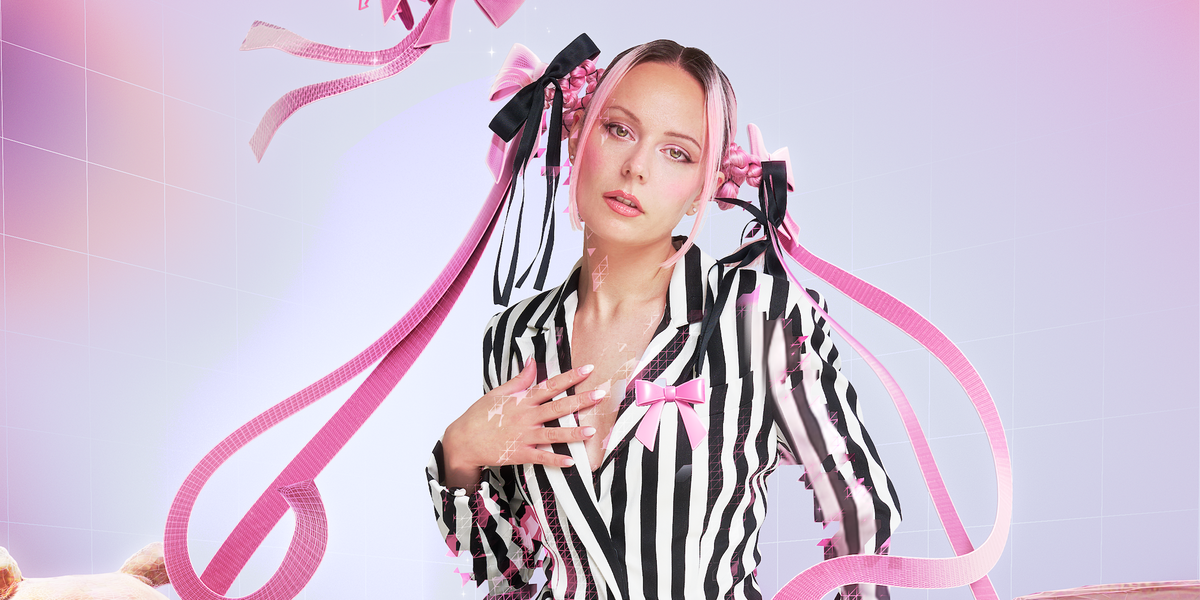 Music
Story by Harry Tafoya / Creative direction & VFX by Andy Rolfes / Photography by Nicholas Needham / Styling by Erik Ziemba / Hair by Davey Matthew / Makeup by Frostie Delite
Story by Harry Tafoya / Creative direction & VFX by Andy Rolfes / Photography by Nicholas Needham / Styling by Erik Ziemba / Hair by Davey Matthew / Makeup by Frostie Delite
07 November