The 16th edition of Art Basel/Miami Beach is set to open at the beginning of December with the fair having signed a new long-term agreement to stay in Miami. Also: The Bass museum just re-opened, the Institute of Contemporary Art makes its debut in an ever-expanding Design District, and several satellite fairs are moving to new locations. Plus the music and party sideshow already includes Bjork, Wu-Tang Clan and Cut Copy. Here's PART 1 of our MEGA GUIDE:
While the renovation of the Miami Beach Convention Center continues around it, AB/MB 2017 plans to showcase a totally new show design and floor plan for 2017. The new fair layout by Amsterdam-based firm Tom Postma Design will bring more exhibition space, larger booths and wider aisles — along with four entrances to the halls. Also expect better food options and more places to relax. Work on the convention center is not expect to be completed until 2018 and AB/MB has agreed to a new lease for the space through 2023.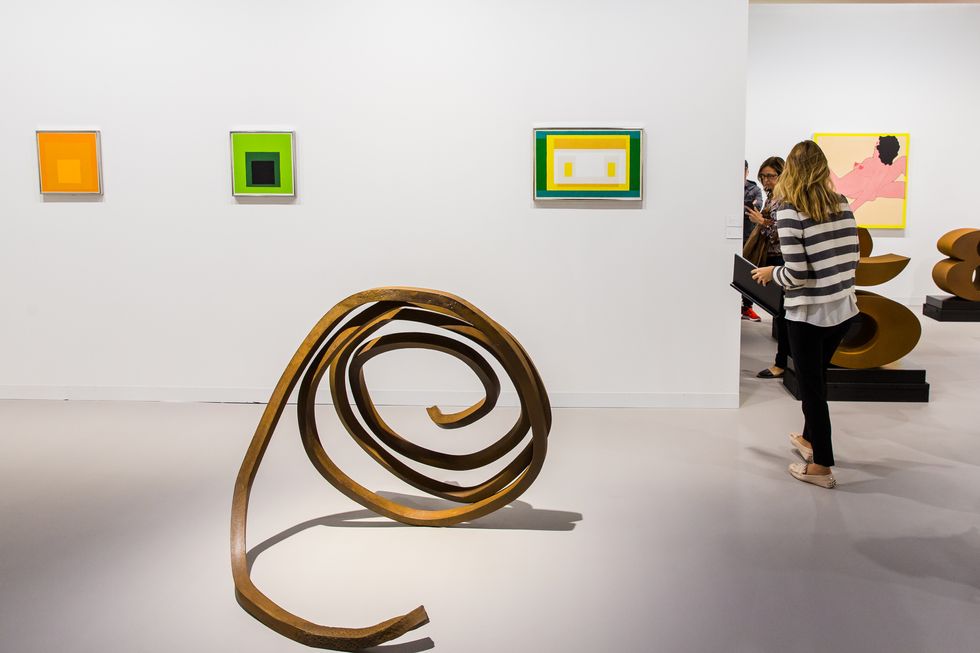 Courtesy Art Basel Miami Beach
Over 268 galleries from 32 countries and over 70,000 visitors are expected to be on-hand from December 6 to 10. Invite-only access is on December 6, 11 a.m. to 6 p.m. and December 7, 11 a.m. to 3 p.m. After 3 p.m. on Thursday, it's open to the public until 6 p.m. on Sunday evening. Tickets are HERE.
After a $12 million renovation, The Bass (2100 Collins Avenue, South Beach) re-opened in October with more programmable space including four new galleries and an updated gift shop and cafe — plus a new education facility called the Creativity Center. During AB/MB check out solo exhibitions by Ugo Rondinone, Pascale Marthine Tayou and Mika Rottenberg. The museum was founded in 1964 after the donation of the John and Johanna Bass collection to the City of Miami Beach. The original building was a public library designed in the 30s by Russell Pancoast and there was a previous museum renovation in 2001 by architect Arata Isozaki.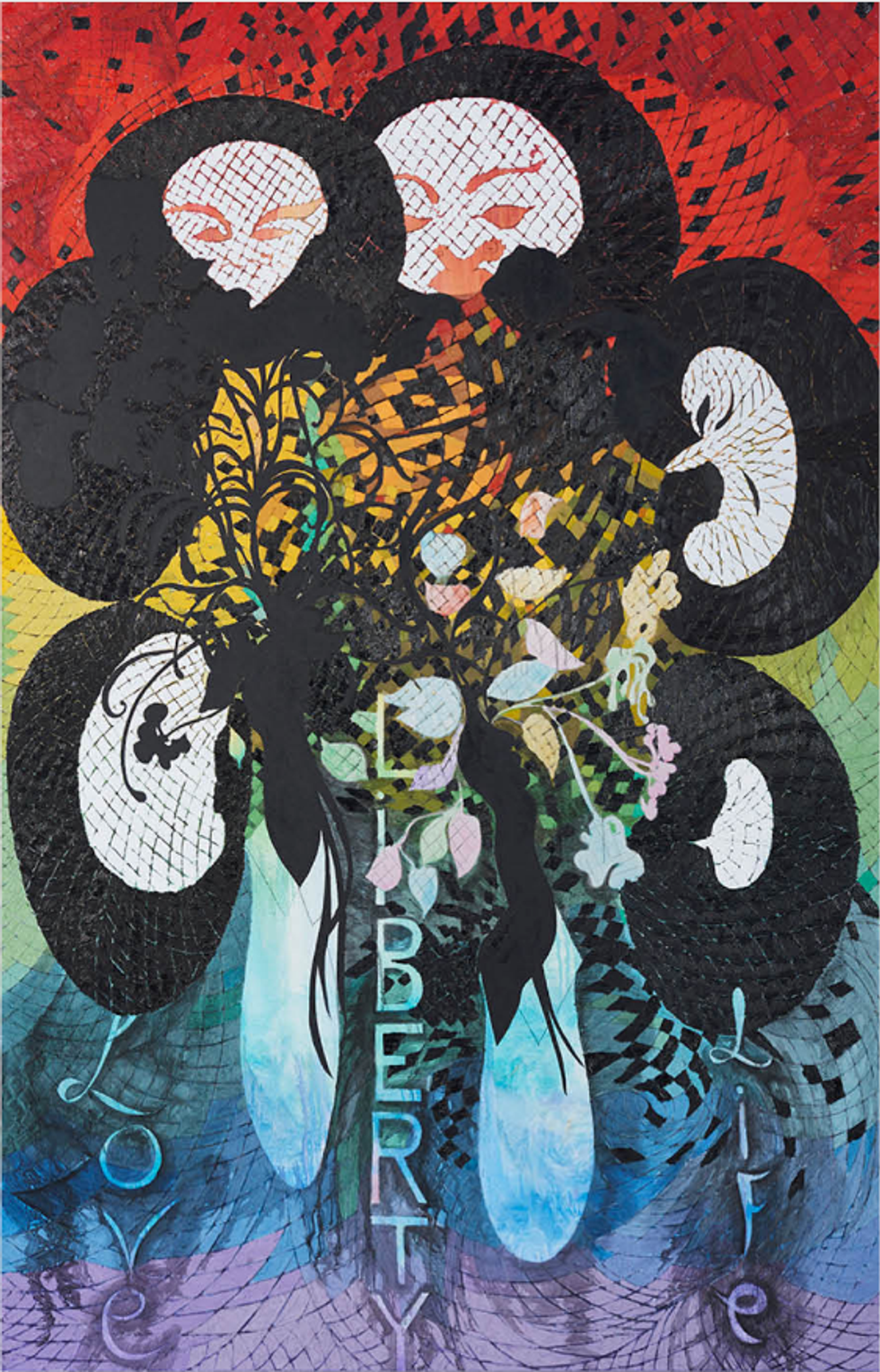 Chris Ofili, Post Black (Love, Life, Liberty), 2015. Via David Zwirner/ICA Miami
The Institute of Contemporary Art Miami opens their new permanent home in the Design District at 61 NE 41st Street on December 1. The inaugural exhibition, "The Everywhere Studio," includes 100 works by over 50 artists — along with special commissions by Charles Gaines, Mark Handforth and Chris Ofili. Also look for a large-scale work by Allora & Calzadilla titled "Unspecified Promise" made from a Caterpillar tractor and a 55-ton black granite boulder. ICA's Director is Ellen Salpeter and their Deputy Director and Chief Curator is Alex Gartenfeld.
The Miami Design District will showcase several new restaurants (Roberta's Pizza, Blue Bottle Cafe), shops (Prada, Alexander Wang, Marc Jacobs, Dolce & Gabbana, etc.) and public art projects during AB/MB. Look for large-scale sculptures by Sol LeWitt and a site-specific installation by the German artist Thomas Bayrle. The works are part of a new Design District collab with the Institute of Contemporary Art. Be sure to park in the new City View Garage (NE 38th Street between NE 1st Avenue and North Miami Avenue) and check out the facades by design firms Leong Leong and Iwamoto Scott and murals by artist John Baldessari. The District also plans to install public works by Urs Fischer and Ronan & Erwan Bouroullec in December.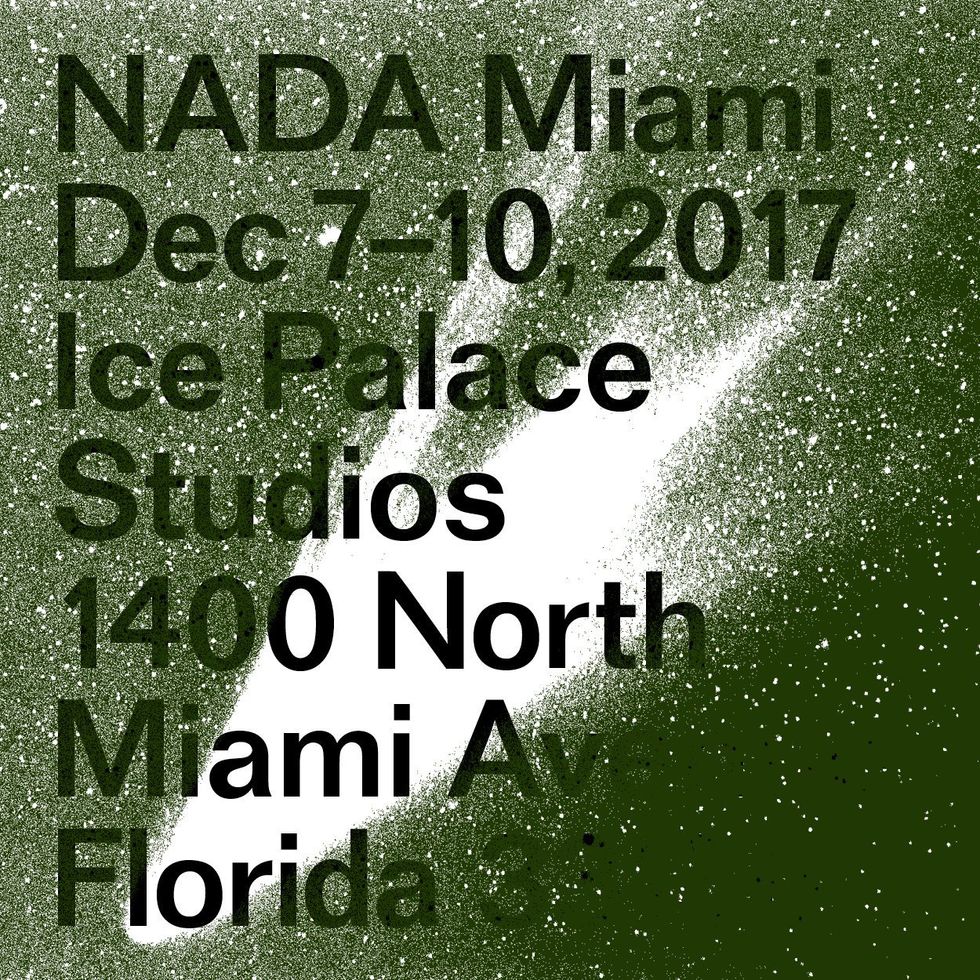 NADA is moving from the Deauville Beach Resort to Downtown Miami's Ice Palace Studios (1400 North Miami Avenue, Miami) for the fifteenth edition of their fair. Over 100 exhibitors from 16 countries will be on-hand from December 7 to 10, with a VIP preview on Thursday from 10 a.m. to noon. The fair was housed in the Ice Palace from 2004 to 2008.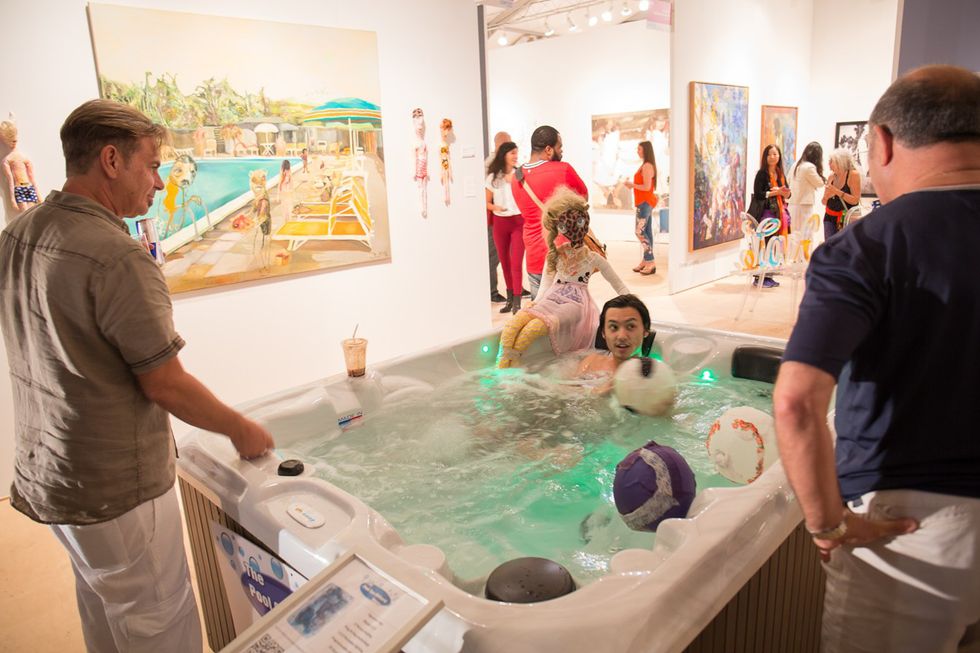 Courtesy Context Art Miami
Art Miami and CONTEXT Art Miami are moving to a new waterfront location at One Herald Plaza, the former site of the Miami Herald next to the MacArthur Causeway downtown. The private preview is December 5, and then they're both open to the public from December 6 to 10. The 28th edition of Art Miami will be showcasing over 140 international galleries; while the 6th edition of CONTEXT focuses on mid-career and emerging artists for their 6th edition.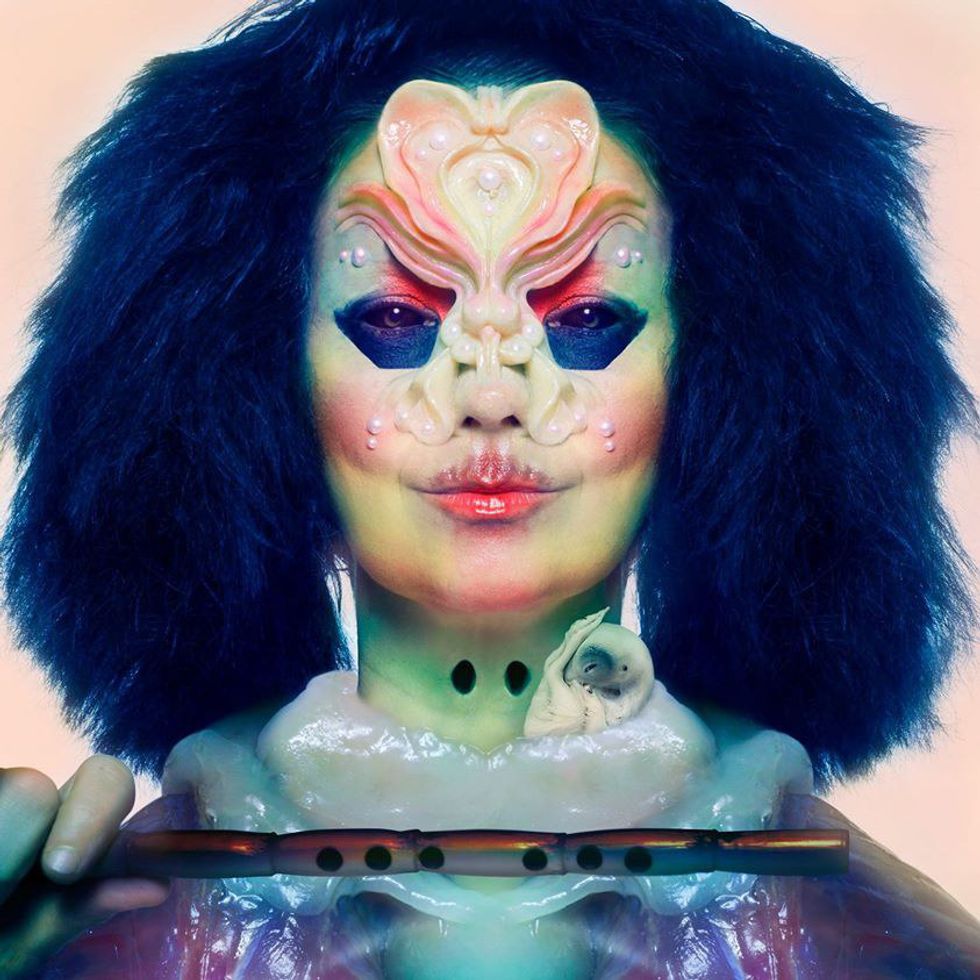 Bjork is DJing on Tuesday, December 5, 9 p.m., for an event produced by III Points at Mana Wynwood (2217 NW 5th Avenue, Miami). Tickets ($75 and up, 18 and over) are HERE.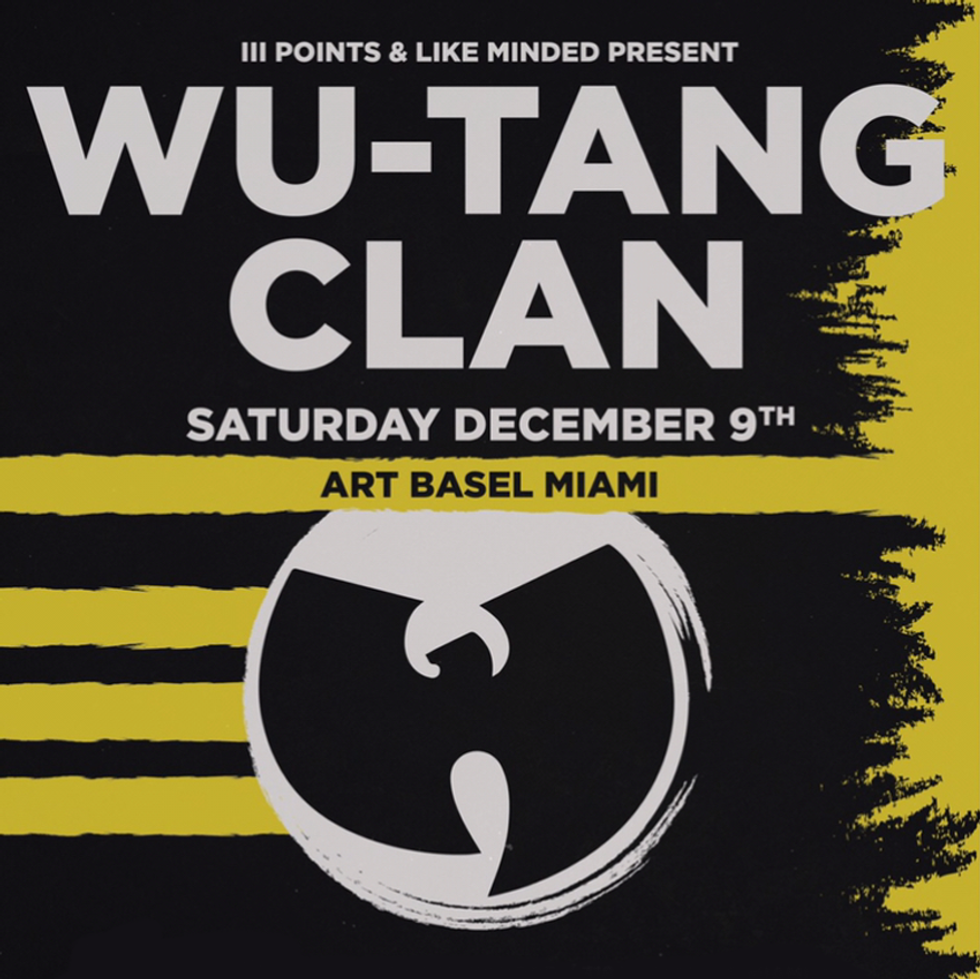 III Points & Like Minded present Wu-Tang Clan at Mana Wynwood (2217 NW 5th Avenue, Miami) on Saturday, December 9, 9 p.m.. Tickets ($45 and up, 18 and over) are HERE.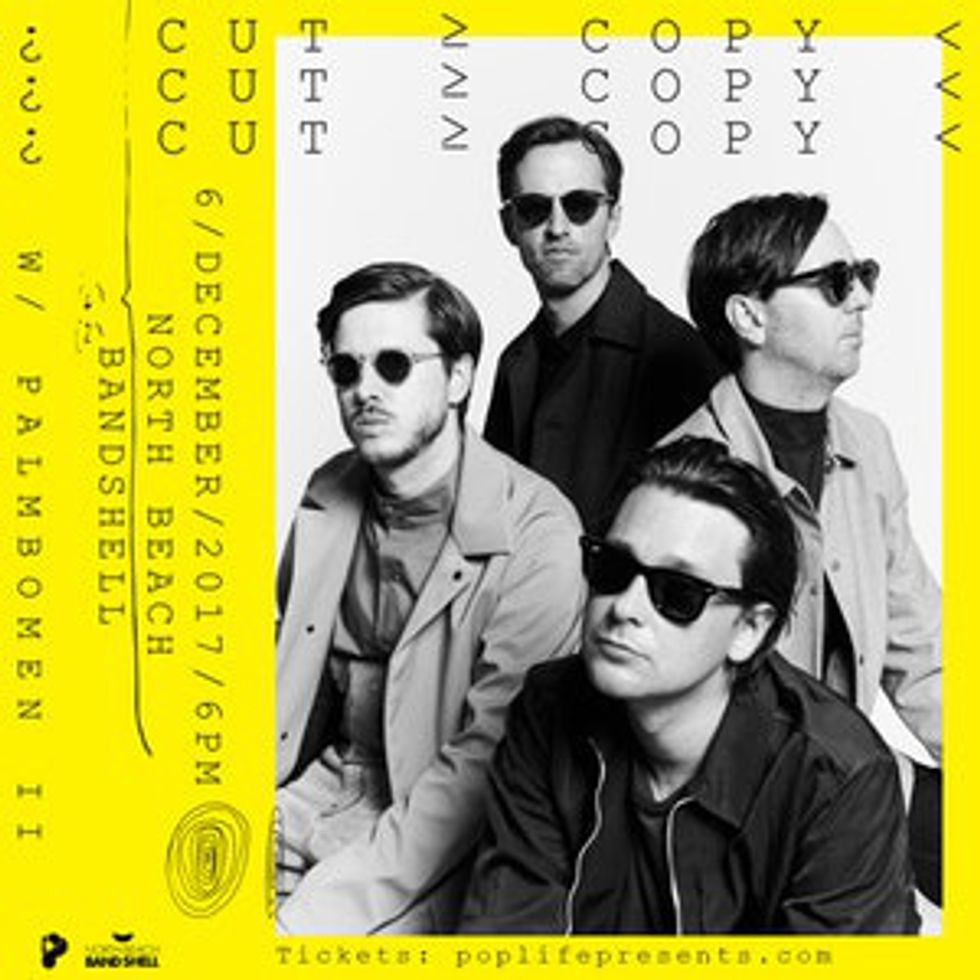 Aussie synth-pop band Cut Copy are playing at the North Beach Bandshell (7275 Collins Avenue, Miami Beach) on Wednesday, December 6, doors at 6 p.m. Tickets are HERE.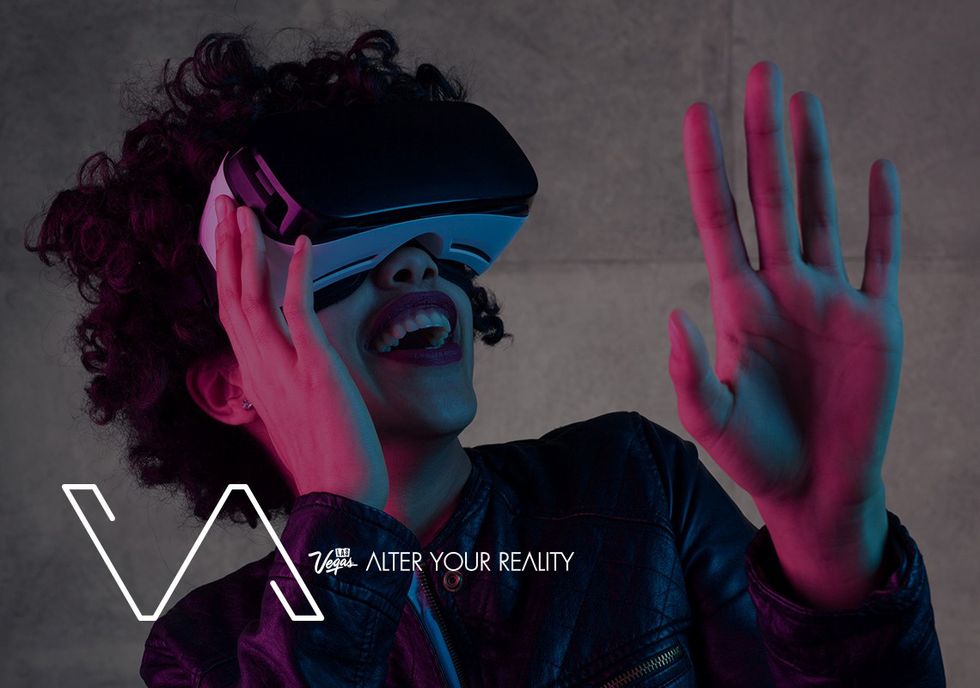 The Las Vegas Convention and Visitors Authority (LVCVA) hosts Vegas: Alter Your Reality, a look at Vegas through the eyes of five different artists from around the world, all brought to life with virtual reality technology. The artists featured are Brazil's Adhemas Batista (Brazil), Beeple (US), FAFI (France), INSA (UK), and Signalnoise (Canada); their finished art works will be experienced by guests using Samsung Gear VR headsets at Zadok Art Gallery (2534 N Miami Ave.) from December 7-9 and following the fest, guests can download the art on the Vegas VR app.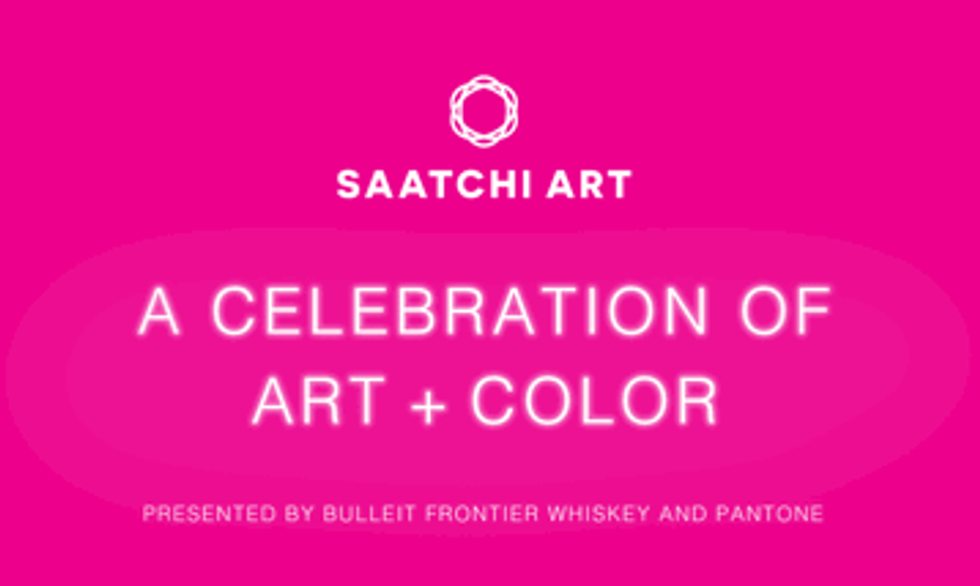 Get neon with Saatchi Art, Bulleit Frontier Whiskey and Pantone. The spirits brand is launching what's being billed as the "first-ever neon art collection" on Saatchi Art and is throwing a bash at the Eden Roc Miami Beach (4525 Collins Ave) on Thursday, December 7th to celebrate. Harley Viera-Newton will be DJing and expect whiskey aplenty.

Splash photo courtesy of Art Basel Miami Beach