"Artists see the future," says Maripol, the polaroid photographer famous for capturing '80s New York club culture. "The good ones," she clarifies, seated next to PR icon Kelly Cutrone at Polaroid's Soho Pop-Up Lab where they're talking about Maripol's work and legacy.
The room has erupted into a vocal debate on how Andy Warhol predicted that, in the future, everyone would be famous for 15 minutes.
"There was no indication then that everybody would be famous for 15 minutes," says Cutrone, whose ex-husband Ronnie Cutrone was Warhol's longtime assistant. "There was only television," a medium that launched lasting, living room stars — not frivolous influencers.
One audience member contributes to the conversation: "[Andy] was very into commodity culture and celebrities," underlining the ways he amplified people who were "famous for being famous" decades before that became the norm.
Cutrone, who touts that she has Warhol's death certificate at home, calls the painter "very, very futuristic," suggesting that perhaps he was tapped into a "psychic" way of thinking. It's true, the room affirms, that artists are often connected to something beyond our current understanding of the world.
But for Maripol, Warhol's futuristic ideologies were integral to her past life, when she'd actively shoot polaroids in The Factory — a creative space that shuffled fleeting stars through its doors as fast as we scroll through Instagram in 2019.
Therefore, she argues there was an indication that people would eventually be famous for 15 minutes. "The Factory was a gathering of people, and a lot of them came from the street or nowhere," Maripol says. "If I'm going to put you in front of my camera, or [Andy's] going to film you for 10 minutes, that's going to make you famous."
Much like Warhol's ability to spotlight and amplify it-girls, from Edie Sedgwick to Candy Darling, Maripol's lens has acted like a chronology of fame throughout the decades, capturing people who'd either blow up and fizzle out or become icons in their respective industries.
Clicking through a slideshow of her polaroids, Maripol and Cutrone offer anecdotes about all of Maripol's subjects: Downtown NYC artists and designers whose careers were important to a niche scene, but failed to pierce the mainstream; punk bands and singers who'd perform at shows where beers would be hurled at their heads; Madonna before her pop career became one of the biggest in entertainment history; Naomi Campbell posing as a teenager; Grace Jones at a nightclub that's since shuttered.
This body of work, impressive for its range of celebrities but also in the way Maripol freezes moments in time through Polaroid, shows how important it is for today's generation to respect and learn from the past.
"In a culture that likes to delete its history, I hope that you take time to understand and experience [Maripol's] career and then move it forward," Cutrone says. "We got a lot from making the choices that we made in our lives to be here today to tell these stories, but we also gave up a lot. We did that [for] other artists, other freaks, other people who had a vision of how the world should look or work. We want all the good liberals to be alive and take pictures and tell stories that humanity is trying to erase."
Maripol is asked by a fan if she'd like new, young photographers to keep the tradition of Polaroid alive. "If you stick to it and believe in it, why not? Please take over," she responds, laughing through her thick French accent. "One day I'm going to disappear."
New York's Polaroid Pop-Up Lab, 138 Wooster St., is open until December 5. For more information, visit polaroidoriginals.com.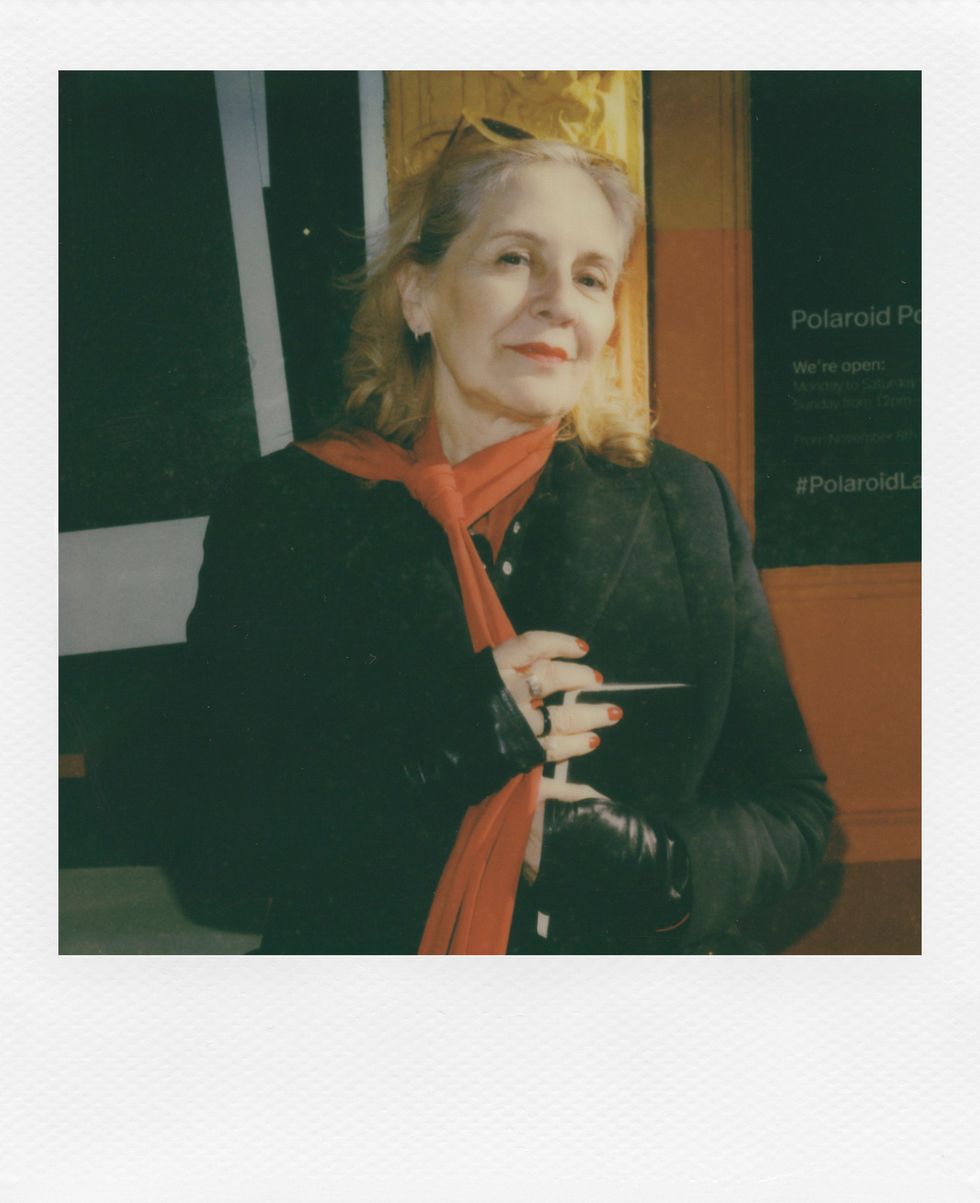 Maripol (Courtesy of Polaroid Originals)
Photography: Maripol (Courtesy of Polaroid Originals)