Makeup goddess Pat McGrath damn near caused a riot when she released her Skin Fetish highlighter (it crashed her website in one minute) then came her next sell-out success, her sequin-filled lip kits and metallic eye pigments. Now the artist has decided to expand into a whole line and we couldn't be more grateful. Pat McGrath cosmetics is here to stay, pals.
The beauty genius spoke to Women's Wear Daily about the venture, claiming her customers can now recreate the looks of some of her most memorable clients (read: her luxury fashion house looks) with the colors she's selected.
"A lot of these colors are my all-time colors for the last 25 years," McGrath told WWD. "I can say, 'This was the palette when you saw me do a tan and a bronze for Versace.' I re-created shadows that I had to make to get that beautiful, rich seductive brown or that incredible metallic gold pigment that doesn't exist unless it's made out of eight different formulas."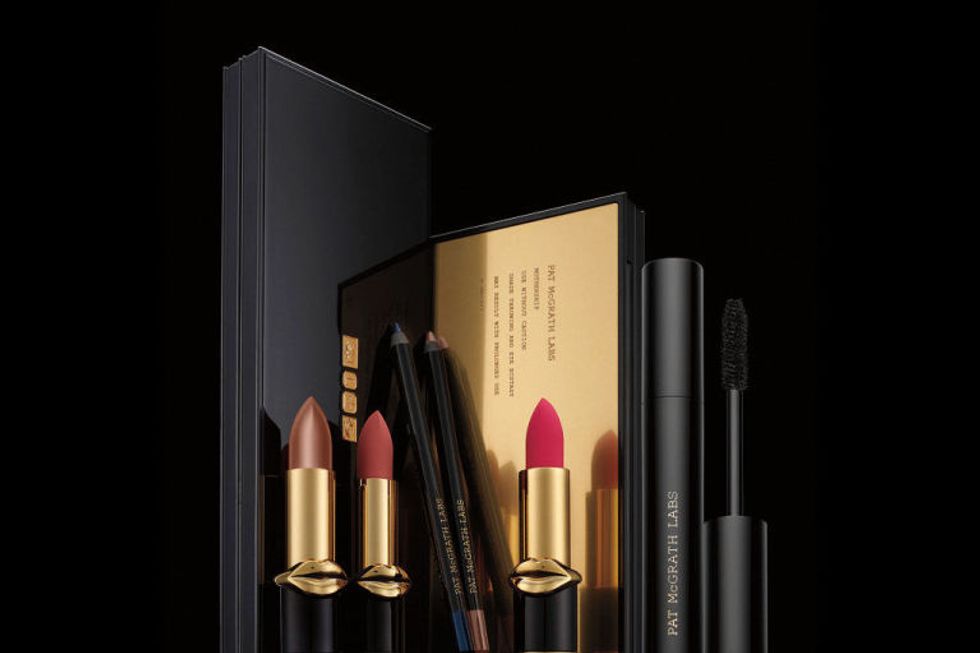 The launch will reportedly come in two separate waves next month — the first will include 40 shades of lipstick on September 15 and then September 28 will ring in 11 shades of lip liner, five shades of eyeliner, a mascara, and an eyeshadow palettes available in three color-ways.
Prices are set to range from $25 (for lip pencils) to $125 (for eye palettes) and make sure you stay on your toes because McGrath is allowing a few lucky email subscribers a chance to shop the products in secret "pre-sales" before they become available to the public at Sephora and online.
Exciting times! Head over here to sign up.
[h/t Cosmpolitan]
Images courtesy of Pat McGrath