LightSkinKeisha can't eat spaghetti and meatballs without ranch.
That's set to be her dinner tonight and she's in the middle of drooling over how good it sounds. After our Zoom call, she has to run to the store and find something to make for her and her fiance, and as we talk about unusual food combinations (after all, she did try out an Oreo with mustard on it, inspired by Lizzo), she spills on how she likes to eat spaghetti.
"I've been adding ranch to my spaghetti since I was young," she says, daydreaming, as she sits at her dining room table, her stomach moaning. "It probably started from having a salad on the side and you put the little ranch and garlic bread with it... mmm. You know what? Now that we're talking about it, I'll have to have that tonight."
LightSkinKeisha rarely gets moments like these, when she can sit down, not worry about having to fly out dancers for shows or find new property in Los Angeles — something she remarks that she needs to do later. Now that she's social media's favorite actress on the recently wrapped second season of Power Book II: Ghost and fans from the show have joined her growing rap fandom, the 27-year-old rapper, actor and social media star is this close to becoming a household name.
Since 2018, LightSkinKeisha's put out five projects — more than most rappers release in their entire careers — and amassed an audience worldwide that adores her ability to talk shit the loudest and the hardest. On TikTok, she's an inch away from having two million followers. And her recent performances on Starz's hit series Power Book II: Ghost, a spin-off of the 50 Cent executive-produced Power, have meant that more and more of the show's viewers are discovering her through this powerful portrayal of her character BruShandria Carmicheal, who Bossip says "pulverizes the Powerverse."
To the untrained eye, it may look like there's a lot to keep track of for LightSkinKeisha — too much, even, for some. But for her, she's right where she needs to be after a long, tumultuous journey.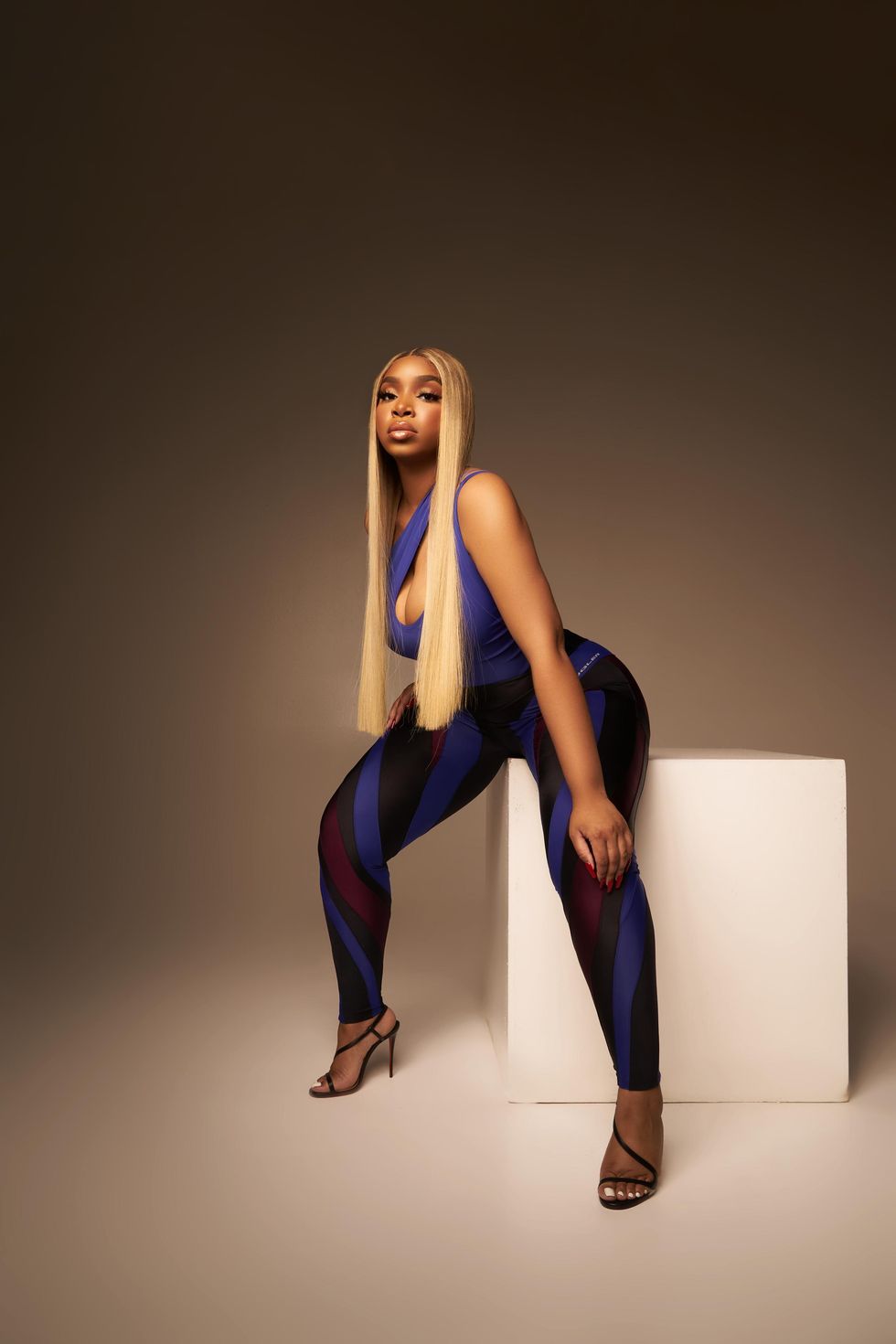 Born in Decatur, Georgia and growing up in Atlanta, LightSkinKeisha got into music early. Her siblings' father owned a record label, so she lived in a house where she got to experience music being made all of the time. As artists poured in and out of studio sessions at her house, she picked up singing. This led to her cultivating some early vocal talent, but it would take her time to find the music that she'd develop her sound around.
That came in middle school when she searched for songs to add to her MySpace page — the final piece of crafting that unique digital statement that defined who we are. "We had LimeWire and all of these different platforms," she says. "These made me go into a phase of exploring all types of different music for this space. I was listening to Corinne Bailey Rae, Colbie Caillat, Amy Winehouse, Green Day, Carrie Underwood, all of that. But I really settled on R&B early on — Carl Thomas, Donell Jones, Joe."
She became a competitive cheerleader at age 7 and spent her teenage years competing. If you watch her high-octane performances now with a degree of polish to them, you'll see how cheerleading brought her there. "In cheerleading, we had to do two minutes and 30 seconds of a routine," she says. "Now I know that might seem very, very quick, but when you're on stage two minutes and 30 seconds feels like 10 hours. I always make sure that I give it my all, like I'm back on stage when I was cheerleading, like I'm trying to win something."
When LightSkinKeisha wasn't cheerleading, she started to develop her interest in music. She kept her singing voice under wraps, switching over to rap instead. In high school, she rapped for her peers, but nothing ever materialized. So then, during a period of time that she characterizes as "playing around" with music, LightSkinKeisha worked on becoming a model, using social media to propel her to the top. It was a difficult period — one in which bouts of homelessness led her to sleeping in her car and hotel to make ends meet. "It made me very ready for success because I knew that it wasn't permanent," she says of the time. "I never wore that on my sleeve."
During this period, she'd post videos of her rapping on her account, which would eventually give her the confidence to release her first songs in 2017 and her breakout song, "Weather," the following year. "I'd seen people's reactions because in a week it got a million streams on Soundcloud and I couldn't believe it," she says. "After I got that reaction I was like, 'I'm going to keep on going.'"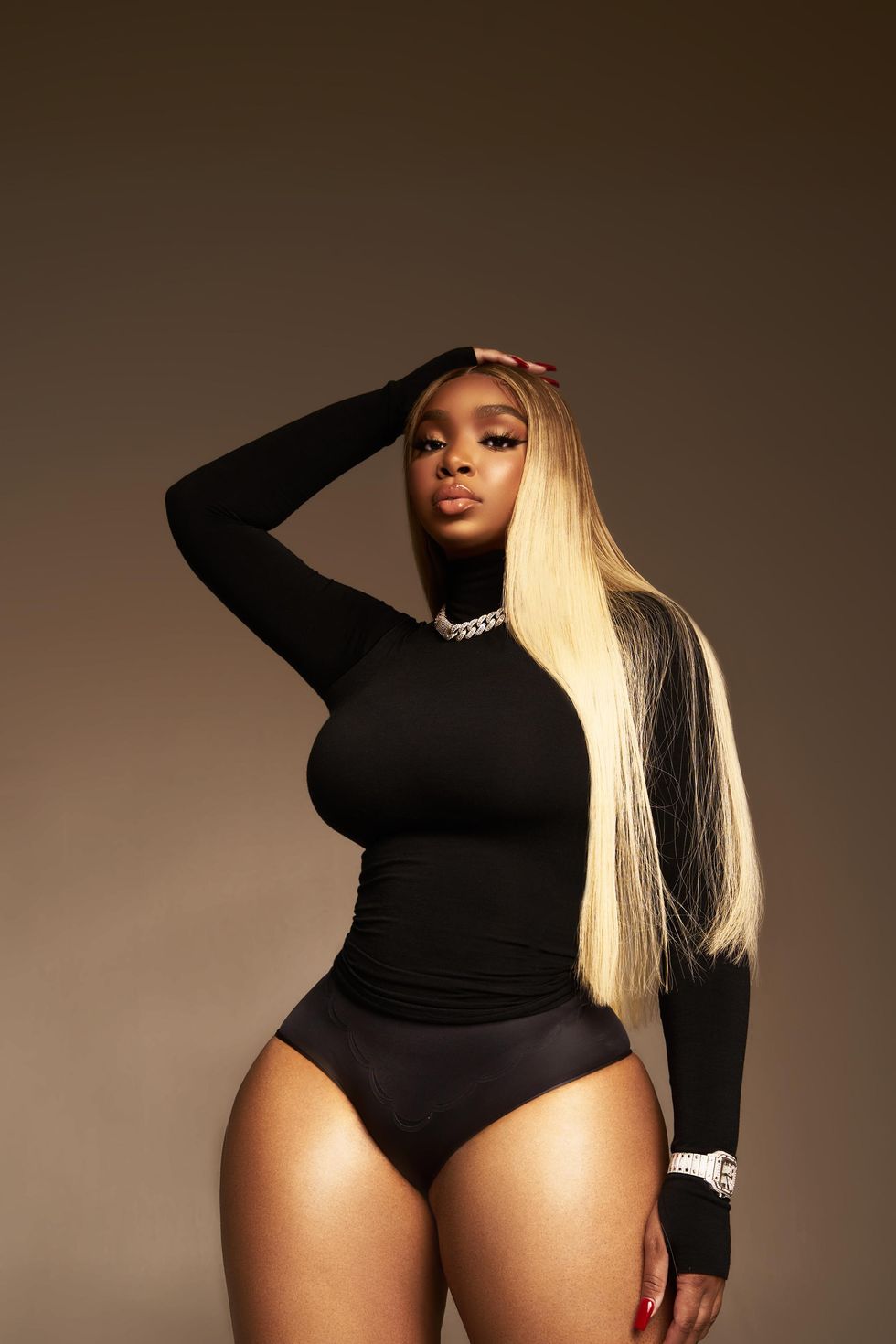 Fortune was finally smiling on LightSkinKeisha. She signed to LA Reid's Hitco Entertainment in 2018 and released her debut project, That's Just the Bottom Line, that same year. Since then, she's followed a formula of releasing at least one project a year — Act up Szn in 2019, Talk That Talk and Clones in 2020, Break the Bank in 2021 — and continuously elevating her shit-talking capabilities. Her albums are bibles for bragging and textbooks for twerking that grow grander with each release. Even now, fans are looking toward what this year's release will be.
One of those recent songs was "Pop Shit Queen," a toxic thumper that'll make your lips curl into a snarl if you're looking into the mirror while it's playing. "It's really all about being a fly girl, being confident and being independent with a big personality," she says of the track. "I want people to be confident when they're listening to me and know, 'Yeah, you are that bitch.' Because I feel like I'm that bitch every single day, period."
LightSkinKeisha's confidence isn't just evident in her music — her Power Book II: Ghost character carries that same energy. She regularly steals scenes on the show through her powerful performance, as well as her wardrobe choices that lead to stills from her scenes regularly going viral on Twitter. To think that the opportunity practically fell into her lap. "The show team hit my agent up and asked if I wanted to be on the show, and it's been such an amazing experience to sit among legends and people that really inspire me," she says. "It's crazy because I've never taken an acting class. I've never done anything on this type of spectrum, so for this to be my first big breakout role as an actor, on the biggest show, is amazing."
Season 3 of the show is on the way, so LightSkinKeisha definitely hopes that'll be in her future as she takes on more roles, but acting isn't the only thing that she's thinking about in the days, weeks and months ahead. She explains that there's a lot coming, but what exactly that is, she doesn't clarify — you'll just have to wait and see. "I'm dropping all year, but when I say I'm dropping, it doesn't necessarily just mean music," she says. "I've got acting going on, and I've started a couple of businesses and I'm about to create some more."
That's LightSkinKeisha in a nutshell: always thinking, always planning and, most importantly, always doing. Her career so far is a testament to being a self-starter and finding what works. Now, she's finally reaping the benefits of her work, so she's excited to keep going. "I'm just out here working," she says, preparing to finally make her way to the grocery store. "I'm just trying to get it because I know I'm a star and I know where I want to go. I know the things I want to buy. I know the cars I want to drive (two of them being a Rolls-Royce truck and a Mercedes-Benz G-Class). I'm just hustling."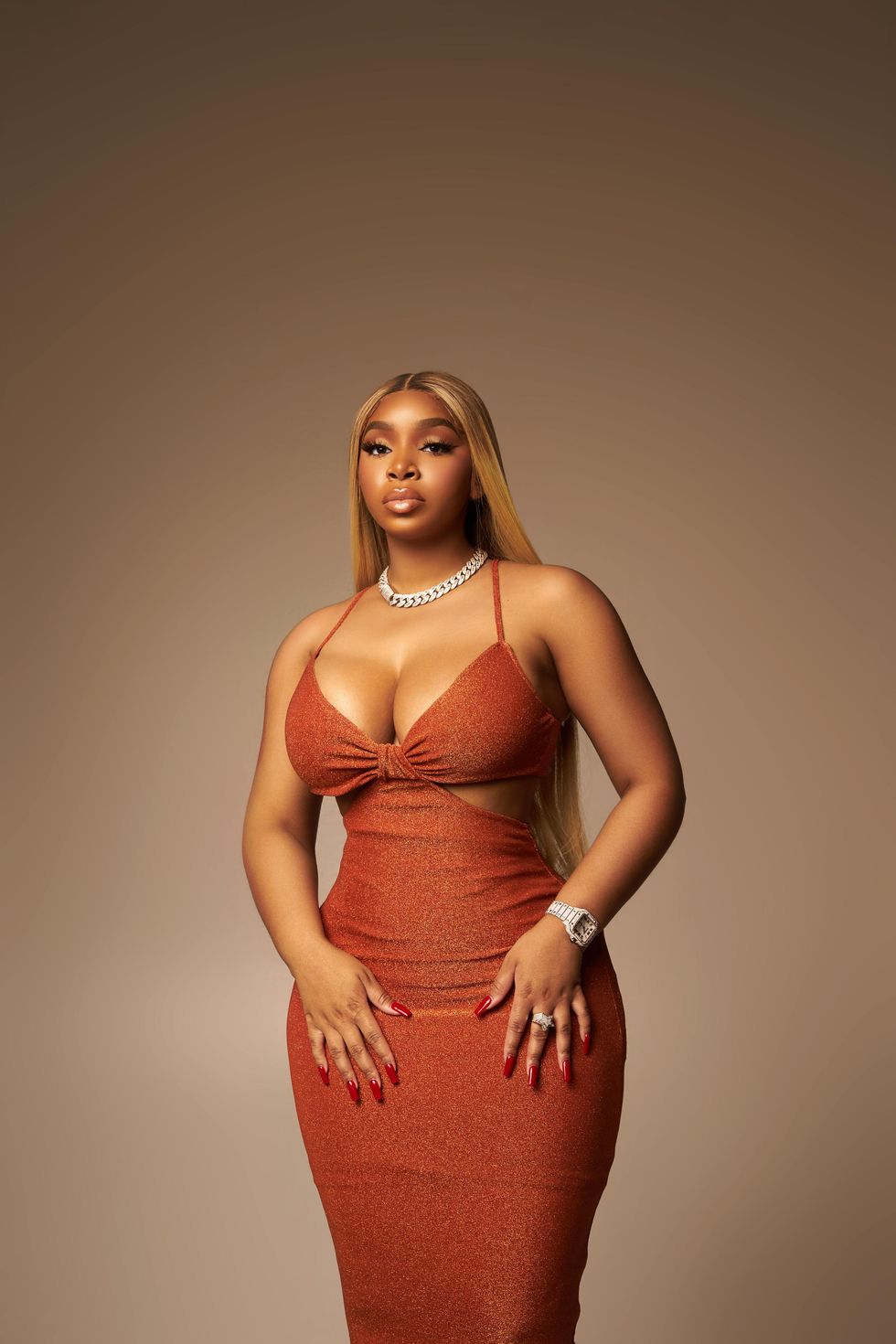 Photos courtesy of Chad Lawson
Related Articles Around the Web
Sign Up For The Morning PAPER