Four-time Formula One World Champion Lewis Hamilton began karting at eight and made his F1 debut in 2007. He is now one of the world's greatest sports stars with 64 Grand Prix wins to his name. The English racing driver is currently competing in this year's 2018 Formula One World Championship, while off-track he is carving his name in the fashion world — Hamilton was recently announced as a global brand ambassador for Tommy Hilfiger, with a collaborative Tommy x Lewis collection launching this autumn. Here, the self-confessed daredevil talks Formula One, taking risks and finessing the art of getting dressed.
Related | Leo Messi Is the G.O.A.T.
On diversity in racing…
I think it's crazy that we have this incredible sport, in which there is very little diversity. It is nowhere near as diverse as it should be in this day and age. It is almost impossible to get to Formula One or even the first level of karting, as it is so expensive. Today, my family could not afford it. Even back then we couldn't afford it, but even more so now.

On motivation…
There are a lot of different things that motivate me. My desire to win this championship is greater than it's ever been. I do all of these different things in my life and I have all of these other interests but none of this would be possible without racing. At the core of me is racing, above everything else. So much time, dedication and sacrifice has gone into getting where I am today and I love what I do; I love the competition and the challenge.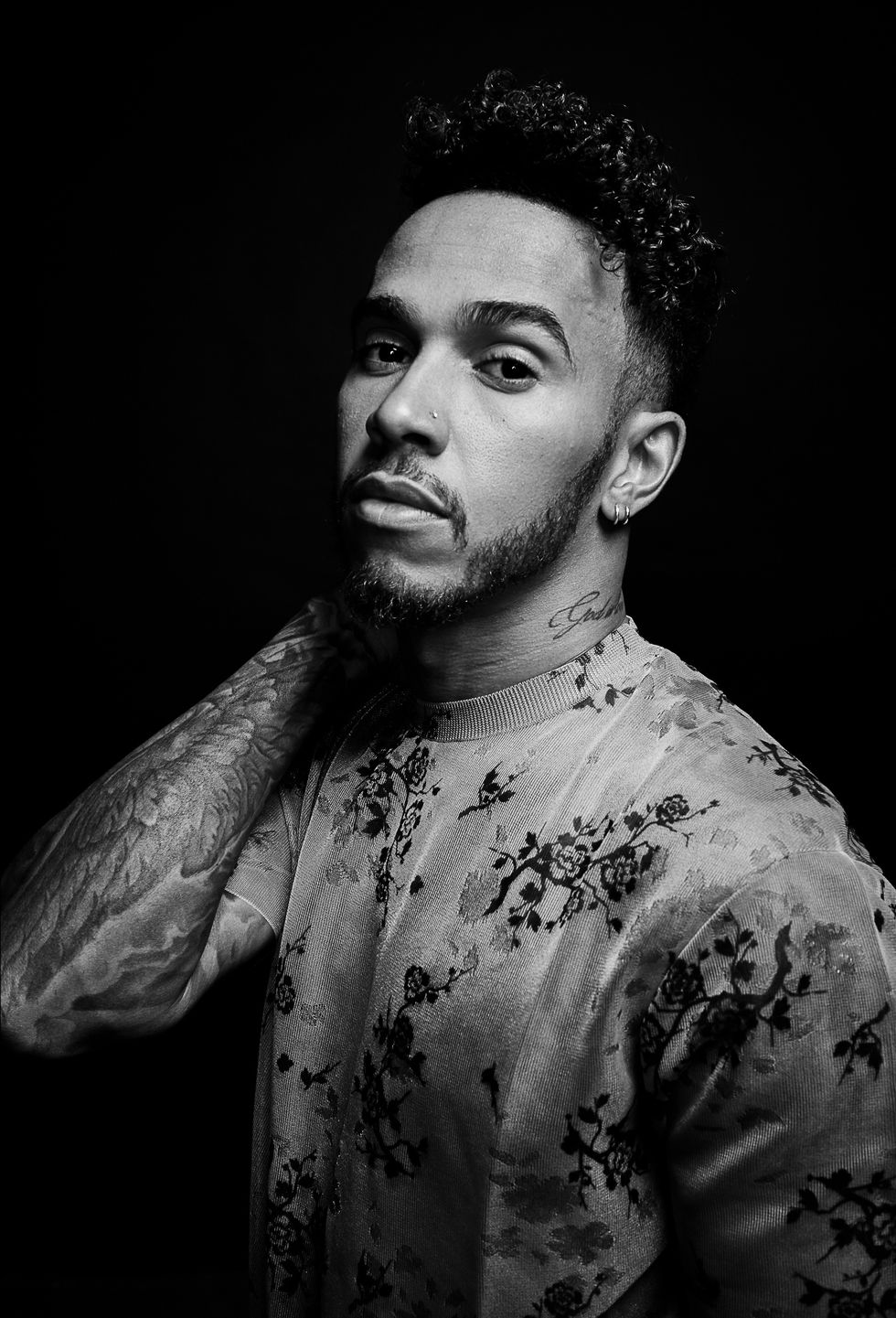 Shirt by Kenzo
On conquering your nerves…
There are definitely times when I have been nervous but I don't think that's a bad thing. There are only 21 races and every one is so crucial that you can't afford to make a mistake. When you practice and practice and practice and then you don't achieve what you know you are capable of doing, it's painful. When you envisage your goal, you become more confident. You need to worry less about your surroundings; if you are the best that you can be, that's all you can do.

On the new Tommy Hilfiger collaboration…
This is the most exciting thing that has happened for a long time. I met Tommy [Hilfiger] in the street in New York — I bumped into him coming out of a hotel. I then started to see him at different events and he was like, 'Hey man, I love what you're wearing, we should do something together one day.' I thought, that's pretty amazing, but maybe he says that to everyone. I thought it was almost unbelievable that Tommy Hilfiger, who I grew up wearing, would want to work with me. But then I saw him again he said, "Let's really do this," and it went from there. I got my team to agree and now Tommy Hilfiger is our team sponsor and we are on our way to the first collection. The rest is history.

On fashion…
I have too many clothes for sure, it's a bit of an addiction. When I was younger I was massively interested in music, mainly hip-hop. I'd watch music videos and see Diddy or Tupac and I dreamt of one day being able to wear the same clothes. It wasn't until my twenties that I started to really become interested in fashion. I was so focused on racing for so long that there was no room for anything else. Then I got to Formula One and I started winning and for the first time, I had money to go and buy clothes. I was like, where do I go? What do I do? It's like starting from scratch and learning a new craft. What do I love to wear? What are the dos and don'ts?

I am a daredevil and I never do what people expect of me. When they say go left, I like to go right and it is the same when it comes to fashion. For example, when I am invited to a black tie gala, I don't like to turn up wearing the same black suit as everybody else; I will wear a colored suit. I want to be different and take risks. Virgil [Abloh] and Riccardo [Tisci] at Givenchy are my top inspirations, design-wise. Kanye [West] has also been inspiring, as has Pharrell. Both have crossed from music into fashion and that has given me the confidence that it's not impossible for me to come from sport to fashion, which has never been done before.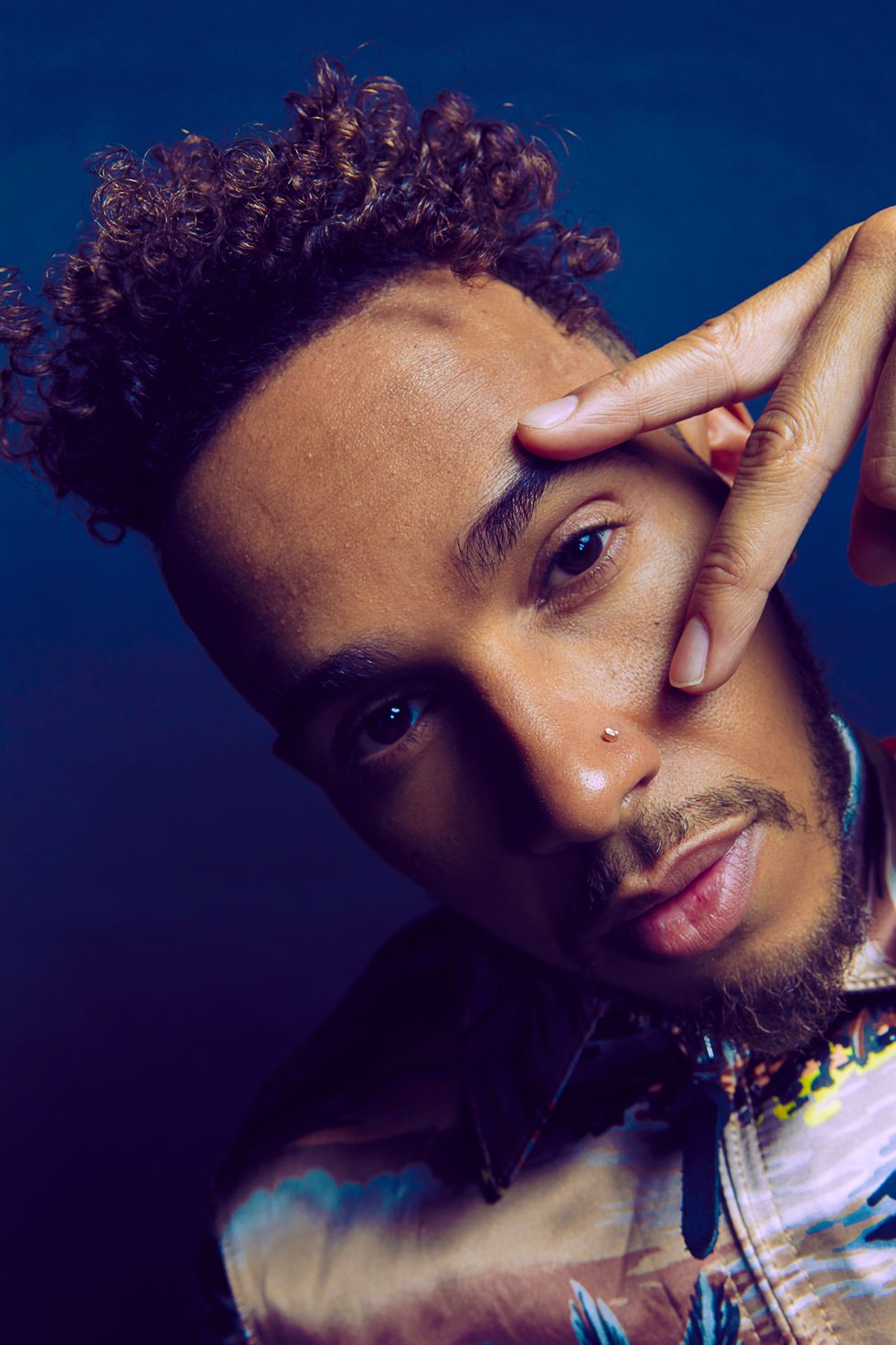 Jacket by Coach
On advice to live by…
My dad told me never to give up. It is quite a simple piece of advice, which is easier said than done. I am also quite free-minded and I truly believe that if I apply myself I can do absolutely anything. Maybe I will fail the first few times or even 100 times but I know eventually I will get there in whatever it is that I do. I encourage people to listen to their own minds and ignore those who restrict them or knock them off the path to their dreams. You only have one life, that's my thinking.

On what's coming up…
My sole focus is the World Championship and the Tommy Hilfiger collaboration. It means so much to me that I've been given this opportunity, so I will give it absolutely everything that I can. It will mean the world to me if people like it. There will be people who don't like it but that's also fine. I'm excited to show people what I can do and there's a burning desire to always succeed. Music is something I do in my spare time and it's my passion but the work I'm doing with Tommy is my priority.

Styling: Coline Bach
Grooming: Yuko Fredriksson
Barber: Pablo
Photographer's Assistants: Ayodele Taylor and Dermian MacDonald
Stylist Assistant: Mahatma Michael
Location: Junction Eleven Studios
You May Also Like