Number one hype-woman and supportive friend Leslie Jones brought a much needed jolt of energy to New York Fashion Week last night. At Christian Siriano's Fall 2020 show, the SNL comedian provided some of the best reactions and commentary from her front row seat.
As the models glided down the runway, Jones could be heard from across the set cheering and screaming "YAS GIRL WORK!" But the best reactions were from when her friend Coco Rocha would emerge, first in a strapless bell-sleeved minidress and then in an hourglass structured dress at the finale.
At one point Jones got on her feet and snapped her fingers as Rocha walked past her, much to the delight of her fellow front row seatmates Heidi Klum, Rachel Bilson, Alicia Silverstone and Alexa Chung.
As for the collection, which featured Siriano's signature sense of playful and high-octane glamour, the designer said in the show notes that he was inspired by Harley Quinn from Birds of Prey as well as the Dadaism art movement of the early 20th century. (There were even some menswear looks thrown in.)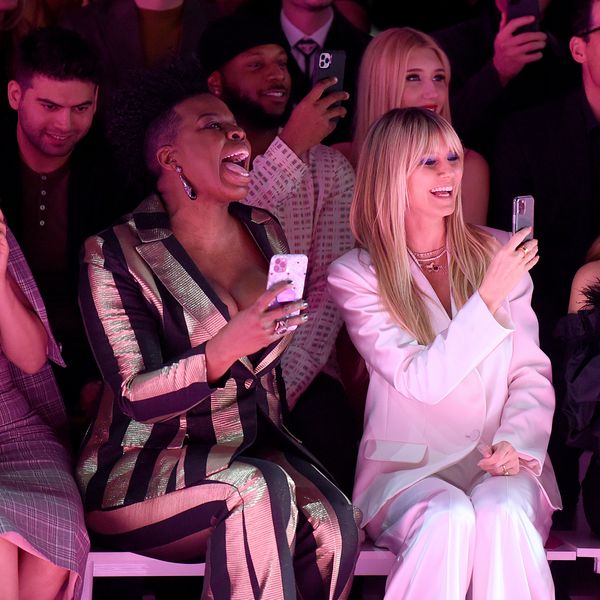 See below for more photos from the Christian Siriano Fall 2020 runway.
Photos via Getty, Runway images via Imaxtree