This year, Ms. Lauryn Hill is celebrating the 20th anniversary of her debut, Grammy-award winning album The Miseducation of Lauryn Hill with an international tour. Coinciding with this milestone moment is the release of Ms. Hill's first-ever fashion campaign with Woolrich.
The American clothing brand's fall 2018 campaign, which focuses on what "American Soul" means to Ms. Hill, features the star in Woolrich outerwear she customized herself. Images of Ms. Hill and her album covers are screen printed onto the back of the brand's plush Arctic Parka, while large, graphic text and glittering appliqués are applied to sleeves.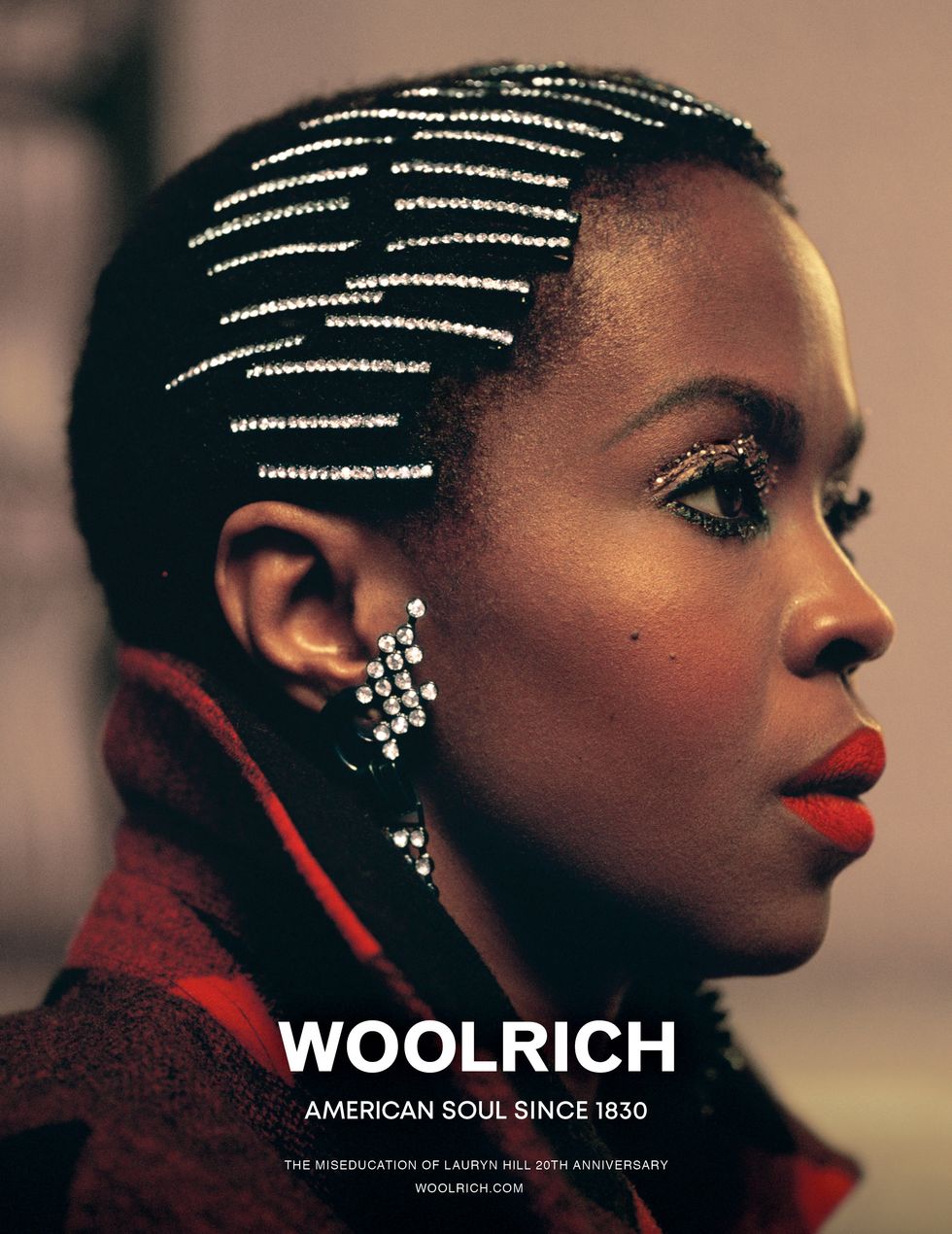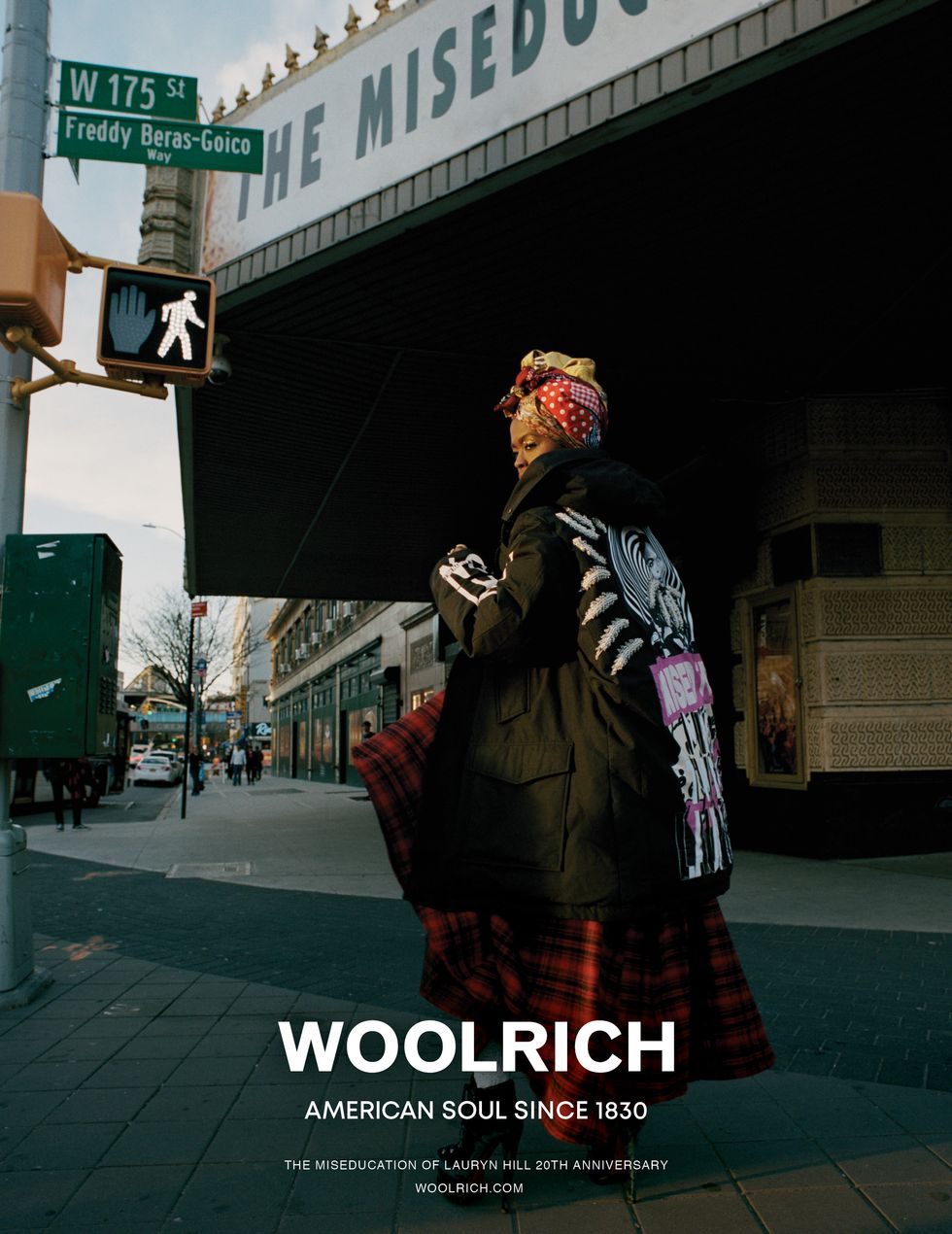 Photographer Jack Davison captured the artist on the streets of Washington Heights—the Manhattan neighborhood where her music video for "Doo Wop (That Thing)" was filmed in 1998. Set to a live performance of Ms. Hill's1998 single "Ex-Factor," the campaign's video is accompanied by text she's written explaining what American soul music and the genre's legends mean to her. "American soul music, to me, is a continuum... that communicates love's survival—through hardship, suppression, and other challenges," she writes. "It is love..."
See the full video below.
Photography: Jack Davison