To describe the staccato approach Kitten frontwoman Chloe Chaidez takes to singing the band's new track, "Memphis," as monotone would be a disservice to the power behind her vocals. Her tone is Avril-esque (and she even calls out the pop-punk princess), but despite the fact that the song has retro production elements, like the sampling of a dial-up loading screen, it's hyper-2019. There's a revival of '90s-cool-kid nonchalance going on in alt-rock right now, and "Memphis" shows that Kitten is ready to take it to new extremes.
It also seems as if nostalgia has gripped its fingerless mesh gloves on the pens of writers lately, with more and more hits pining over something lost. "Memphis" is all about this nostalgia, or better yet, the love in between the years lost to nostalgia. "I am a human/ Feel 64, feel 34, I'm 24," Chaidez sings over the steady thump of chords being thinned out by an acoustic grunge drum pattern.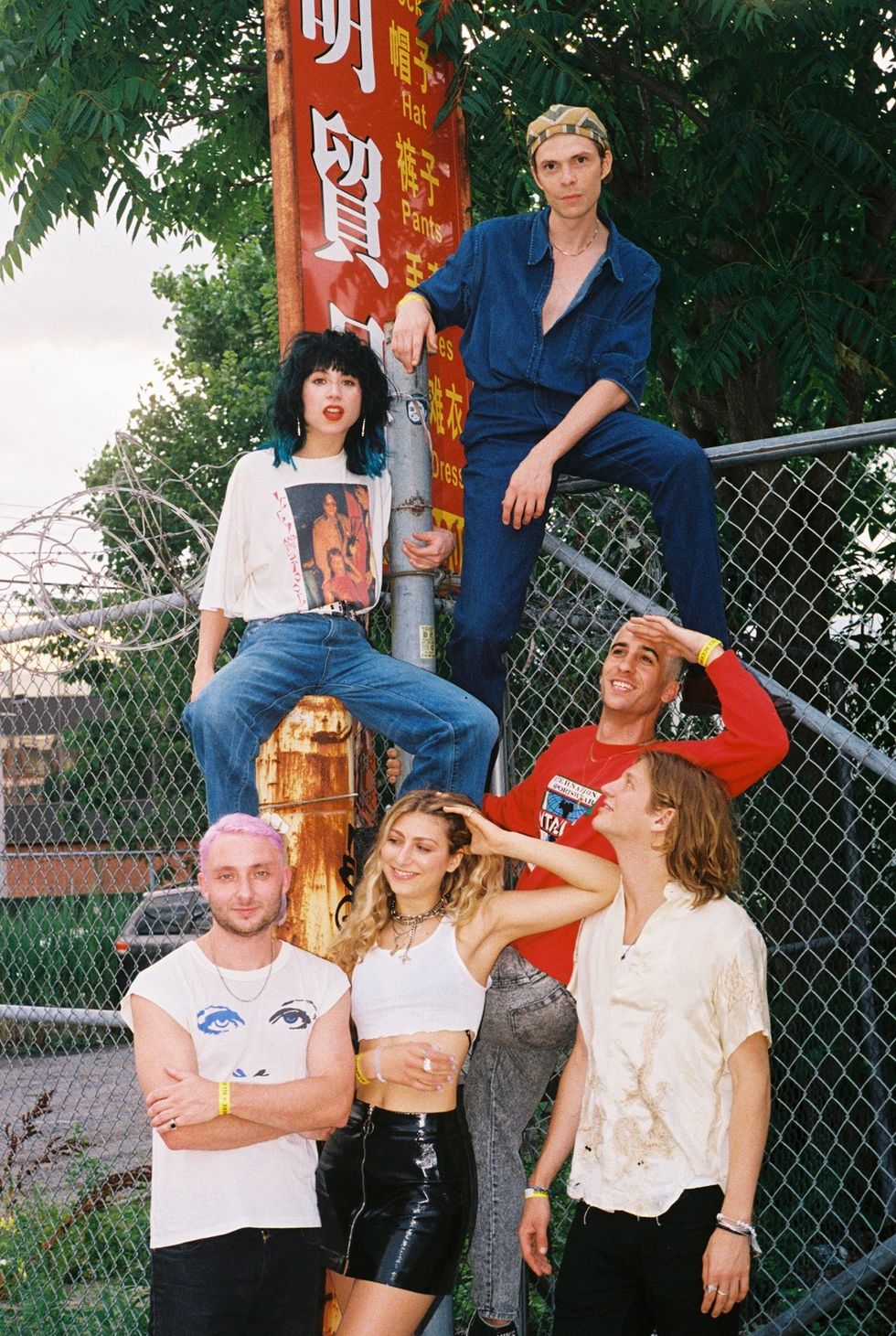 With such a clear sonic vision, the visual for the track came naturally. "All of the love, longing, and anxiety present in the song translated beautifully to the screen," Chaidez says of the summery suburban video. It's not all smiles in Kitten's summer splendor, though, with a grittier side being exposed on rooftops and in backyards. "Tsarina Merrin, who directed, is our friend and go-to-photographer. She hangs out at the band's LA house almost every day, so she was able to capture a side of us that we haven't shown the world yet," Chaidez continues about the video. "I often feel the band tames my insanity, and I think that kind of relationship is what the song is about deep down."
"I'll never go back to Memphis," Chaidez concludes the song with a smile. The beat continues on, despite the definitiveness of the lyrics; the band jams on, while Chaidez dances around, cycling through smiles and frowns before posing with the Kitten family in the final scene.
Stream "Memphis" by Kitten, below, and follow them on Instagram (@kittentheband).
Sign Up For The Morning PAPER