A mononymous existence is perhaps one of life's most-coveted achievements. It's long-since been an honor reserved for an exclusive club that has admitted only the likes of Prince, Madonna, Beyoncé or LeBron. But now, there's a new mononym in town: singing sensation and model, Kelela — and Kelela "really doesn't want to be a cunt." Not that any of the aforementioned superstars are cunts, it's more that when discussing her burgeoning fame, Kelela Mizanekristos wants to avoid appearing like one. Kelela will never consider herself "A-List," but that's exactly what she's become.
I, in turn, feel like a cunt. Loitering outside the back entrance of a fashion show when you have next-to-no clout is never a good look, but it's become somewhat of an occupational hazard. As Kelela emerges (in a full PVC look no less) Dion Lee's Spring '18 presentation, the security guard — who was forcefully alleging just seconds prior that he can't just let me "hang around" — visibly relaxes.
He's the only one. Kelela's presence, to anyone with whom she isn't familiar, is the polar opposite of calming. The Solange co-sign throws headset-adorned ushers into a frenzy as she exits her SUV — a consequence of her impending ascension to icon-status. The singer's recent and much-anticipated project, a kind of enigmatic electro-blues-dream-pop amalgam, Take Me Apart, was easily one of best albums of 2017; and with it Kelela has created a wave that she can easily ride all the way to R&B royalty.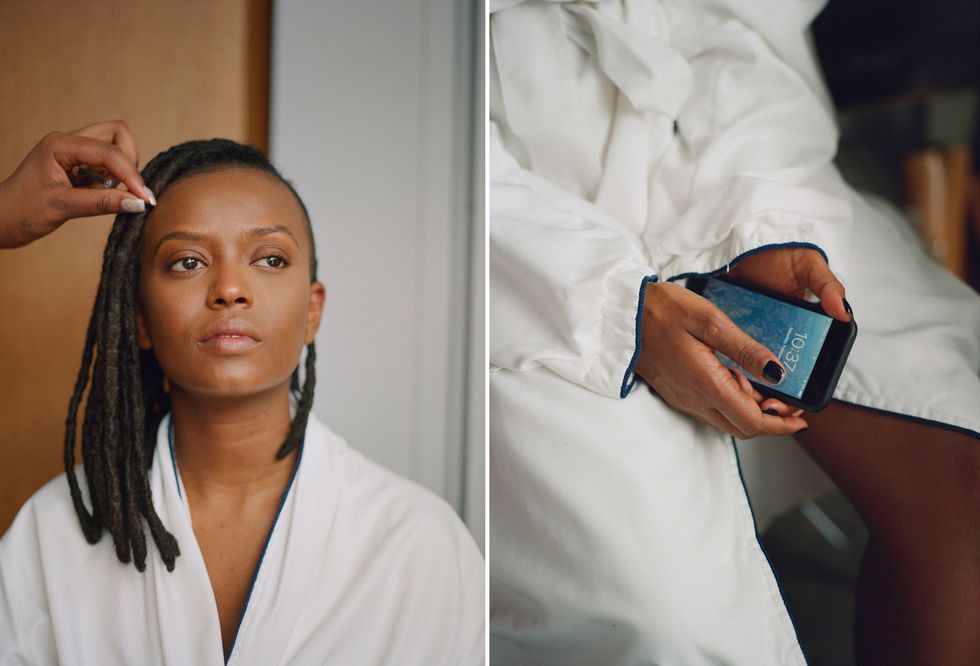 With shoulder-length dreads, half a shaved head and a face so magnificently sensitive, it's easy to understand why, music aside, she was always going to make an impression. Escorted to her place in the middle of the front row, Kelela seems content. By now, she's used to it (I mean, Whoopi Goldberg complimented her outfit earlier this week). The songstress is also notoriously exclusive, and as such only attends shows of those with whom she has a personal relationship — among them the most relevant brands in fashion, including Chloé, Dion Lee, Telfar and Eckhaus Latta. A happy coincidence.

Related | Telfar Live! Featuring Kelela, Dev Hynes and Ian Isiah
In fact the latter two labels have both recruited Kelela to walk for them; the singer stole the show at Telfar just the night before. This is, of course, on top of her recent appearance in Calvin Klein's "Our Family. #MYCALVINS" campaign, which she appeared in alongside Solange, Dev Hynes, and the Kardashian/Jenners. This kind of mainstream recognition is not something that someone who once fronted an indie-rock band takes lightly. Kelela understands the height of her platform, and while she acknowledges it's a long way down, she doesn't balk at the responsibility. "I put it in the category of integrity," she says, "Wanting what's going out to be in alignment with what I'm feeling and thinking inside."
Two years passed between Kelela's debut EP, Hallucinogen, and the release her studio album. She describes the pressure during the project interval as the Judge Judy GIF where the TV justice taps her watch. "I don't feel easily shook by the Judge Judy GIF now," she reveals, believing she has now earned the right to lateness.

Related | Eckhaus Latta's Conservative Cool
Nevertheless, hotel check-outs wait for no one. After rushing back from Dion Lee, Kelela's assistant, stylist and I scramble to pull a trolley loaded with gifts and suitcases into the lobby. The next stop is Eckhaus Latta, and the singer has donned outfit number two: an oversized, plaid suit and raw-edged crop top by the brand. We're late, and Kelela's team is fielding calls from the brand's publicists enquiring as to Kelela's ETA. The tension is palpable (especially after the revelation that our driver is heading deeper into Manhattan) but it's Kelela who gently consoles the car, assuring us they'll likely hold the show until she arrives.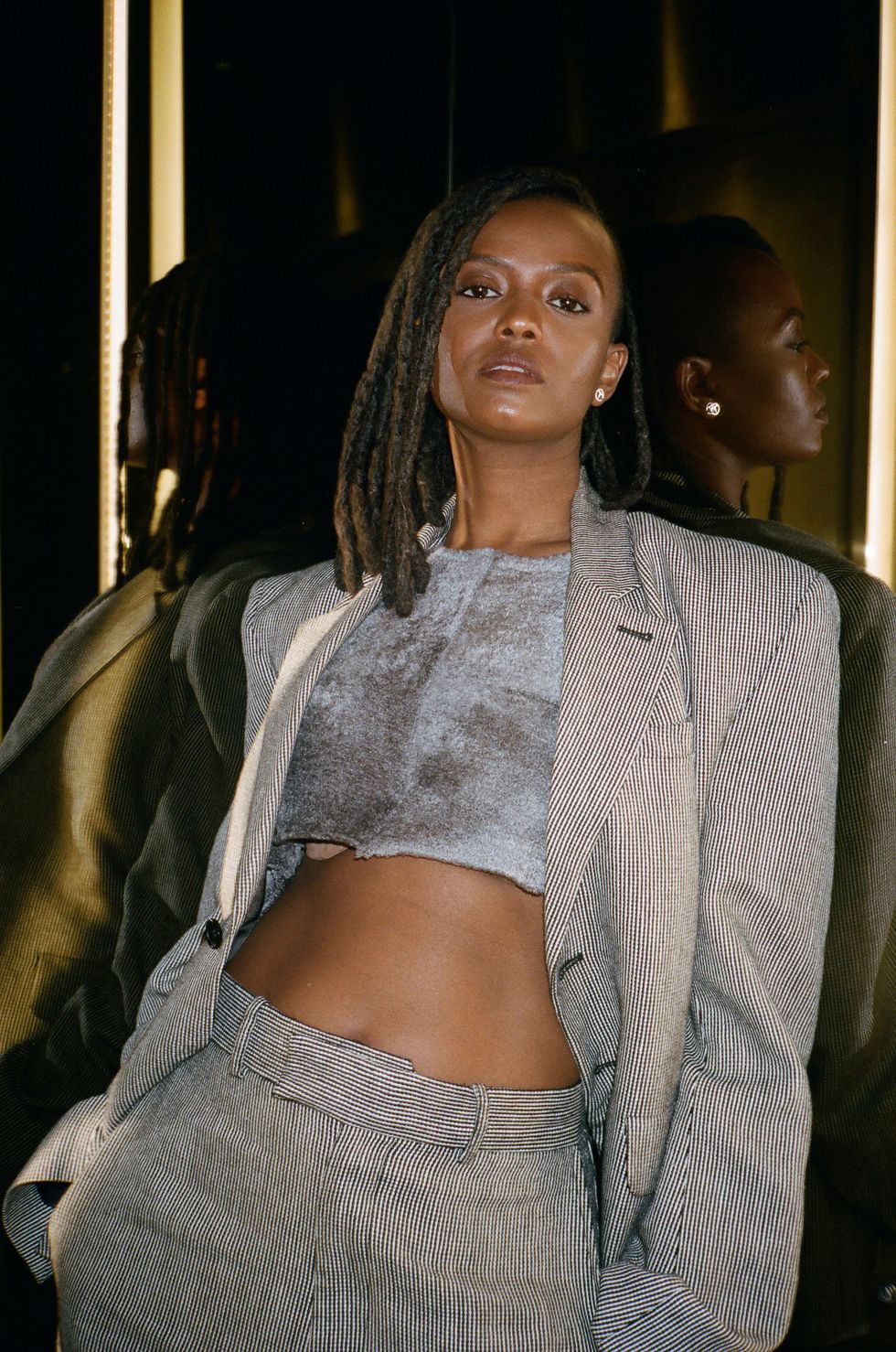 Amidst all this glamour, it's easy to forget it's still a trying time for female artists hoping to make it in music. Not even two weeks prior, Recording Academy president Neil Portnow addressed the considerable lack of female artists among the 2018 Grammy Award winners, claiming "[Women need] to step up." In an industry of stars like Rihanna, Kesha, and Lady Gaga, Portnow single-handedly delivered the most disappointing example of how much work there is yet to do. The backlash was almost instantaneous. A petition calling for Portnow's resignation garnered 14,000 signatures. It wasn't just an attack on women in the industry, but women in general, Kelela says. The backlash was so severe, she believes, because the umbrella of "women" also included white people.

"Everybody was talking about [female underrepresentation] because Lorde was not being able to perform when she was nominated," the singer explains as we cross the bridge. "Black girls being snubbed for Grammys is just an every year thing. We're used to that. It's only because a white woman was implicated in the thing, that everybody gets to be up in arms. He would never say Black people... he would never make the same statement for Black people, but that's something that has been underlying the entire time."
She continues: "You have to understand that there's three months or so that the Grammys, as an institution, gets to live in a nomination land. They can make a lot of claims in their nominations and then when it comes to their selections it can be very narrow again. As a Black woman, it's even more narrow. So if he's saying that women need to step up their game, Black women definitely do to him. Another thing is that Black music is not being labeled Pop, [and] that's so problematic. [White people] are all singing in the style of Black Music, without actually being Black."
Kelela's sound is peppered with similarly relatable musings. "Blue Light," sees her "discipline" in holding herself back from a new lover disintegrate. On "Onanon" she sings, "I don't know why you always react/ I don't know why I always fight back" — likely one of the most poignant lines in modern music. She has learned that she will never be the belly-button baring R&B pop princess, and is determined to carve a lane that demonstrates a Black woman in music doesn't have to be such to hit the big time. "It's always been like... if you want to do well doing what you do, you have to do x, y, and z, and that x, y, and z is so basic. It would never really amount to a good feeling inside."
Despite Portnow's ignorance, it does feel like the world is widening to some degree. Keyboard warriors have formed a call-out culture so impactful that it has has shaken awake the fashion industry. Fashion houses are are now seeking to outdo each other in their embrace of diversity, rightfully pushing marginalized groups into the spotlight. While this visibility is indisputably important, it brings with it a host of other issues. Kelela herself is continuously tapped by the biggest, or coolest, brands and while it's flattering, as a queer-identifying women of color she often wonders if her inclusion is a result of "checking all the boxes."

Related | Kelela Goes Deep on Embracing and Celebrating Black Womanhood
"I would say that 90 percent of the time it's a PR stunt or a PR move," Kelela says of diversity, her razor-sharp insight ever-present and unfiltered. "Even being invited in the fashion context, a lot of it is wanting to make sure everybody knows that we really fuck with Black people, trans people, a diverse group of people — so you can't call us out for not inviting you all. There's a piece of it that feels triumphant and forward moving, but there's a part of it that feels the opposite. Anything glamorized still has a tinge of tokenizing on it. A big part of my life is trying to decipher."
But do we just turn a blind eye to the point that inclusion becomes so normalized it no longer makes a splash?
"The way that I do it is a combination of participating and speaking out. So, using my PAPER interview to say this is actually what I face. There are so many ways to combat that and each person is entitled to their own way. For me, it's a careful navigation of participating and speaking or showing some form of resistance toward the institutions and the status quo."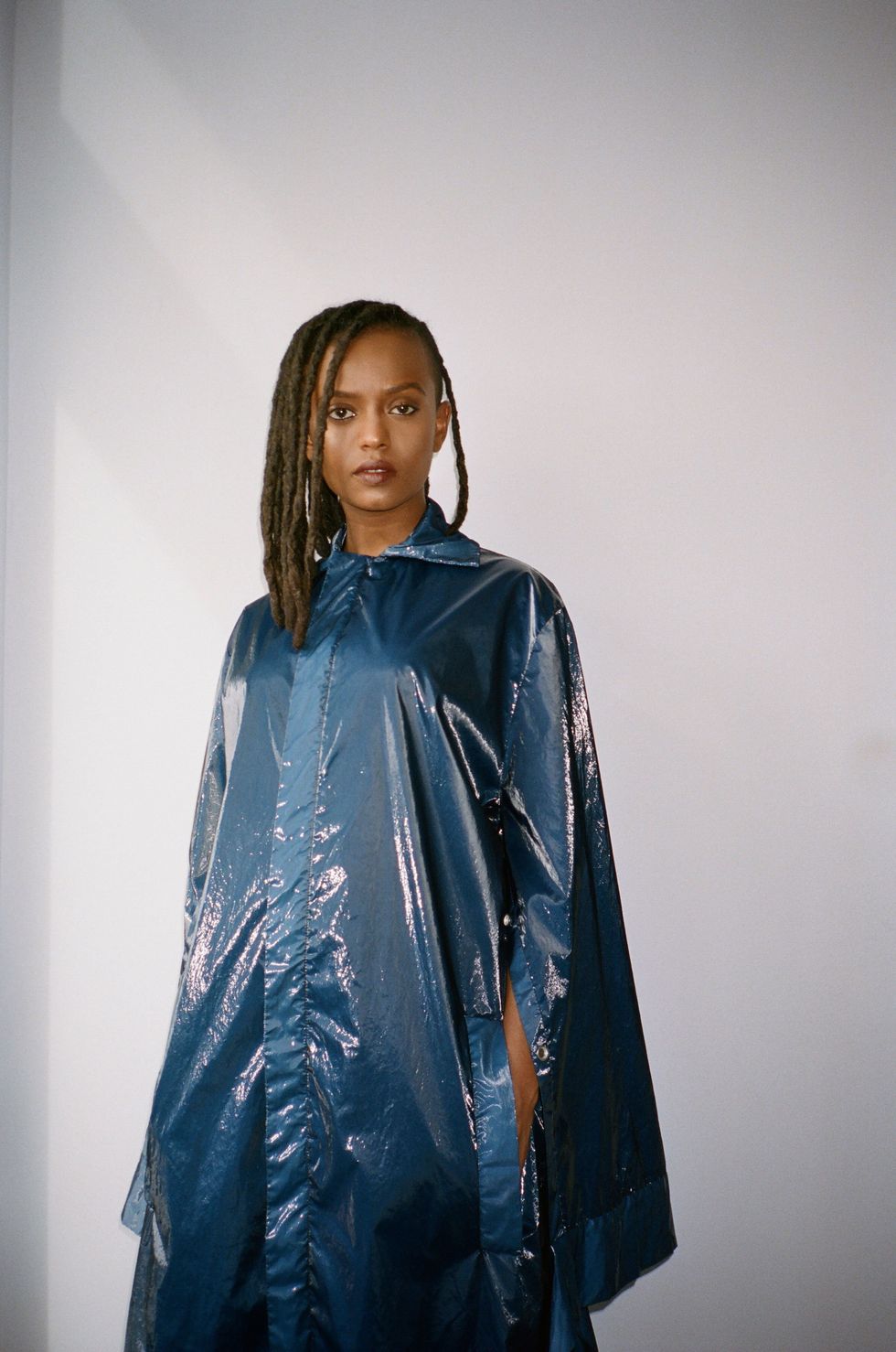 Of course, she has an enviable shoulder to lean on in the form of Solange Knowles, who did disrupt the status quo with her 2016 instant-classic, A Seat At The Table. "She's given me a lot of her time," Kelela says of her mentor, "as someone who's been through it before, it makes you feel less crazy." Kelela received the the industry introduction most artists could only dream of via Solange's pop-infused alt-soul compilation album, Saint Heron, which served as a celebration of Blackness. Knowles father and former manager, Matthew, recently commented on the overt colorism in music, claiming megastar and sister of Solange, Beyoncé, would not have been nearly as successful if it wasn't for her light skin. While Kelela, who is second generation Ethiopian-American, believes this statement undermines Beyoncé's greatness, she can attest that those pulling the strings privilege lighter skin women.

Related | Beyoncé's Father Suggests Her Light Skin Helped Her Success
"As a brown-skin woman, it's very very clear," Kelela says. "When I think about being in the forefront, I'm not just thinking about myself as a Black person, I'm thinking about myself as a brown skin woman. It's different when you're a brown-skin woman without straight hair. These two factors can really make or break the situation."
It's a massively depressing revelation, and something that the media, and white people, in general do our best to ignore. Many of us desperately want to, or do, believe talent overrides all. This, Kelela informs me, is the work of white privilege.
"It's the not having to deal with it on a daily basis that creates the surprise when it's dismantled," she says, as we weave the streets of Williamsburg. "For me, it's always just been that, and it's really not surprising at all when somebody's putting on a brown-skin woman and not a dark-skin woman. It's a battle every day. It's why it matters to me to make myself visible."
It's pouring with rain as we pull up to Eckhaus Latta's event. Immediately, assistants run over with umbrellas to protect Kelela. Street style photographers, cloaked in transparent plastic snap into action. We, the entourage without umbrellas, proudly follow in her wake, squeezing between fully-seated rows. Kelela was right — the show did wait for her arrival. Why? Because she's Kelela, and Kelela has earned her right to be a cunt... if she wants to be.
Photography: Lauren Gesswein