Becoming a musician, particularly outside of the cultural epicenter of the United States, is an ill-advised undertaking. For foreign artists, breaking out of your home nation is a feat as difficult and perilous as the journey of Icarus —and those who do reach the American market often don't have the staying power to prevent them from flying too close to the sun and combusting before their time.
Jessica Ellen Cornish is none such artist. After she was overlooked in her native U.K., the musical theater alum sought a recording contract in the U.S. and found it as Jessie J — a stage name she still can't explain. Rising to prominence by writing for the likes of Chris Brown and Miley Cyrus (the irony is not lost on many that a recent import wrote Cyrus her first-ever hit, a song about feeling out of place in Los Angeles but partying the night away regardless) before releasing her first chart-topper as a solo act: "Do It Like A Dude," a track she intended for Rihanna. Since, the now 30-year-old has become a household name, offering many more pop staples — from "Price Tag" to "Bang Bang" to the Pitch Perfect-adopted "Flashlight" — but it's 2009 Jessie J, with her smoky eyeshadow, enormous silver hoop earrings, and now-famous jet-black bob, showcasing her inconceivable range in YouTube videos filmed in her bathroom that her fans revere most.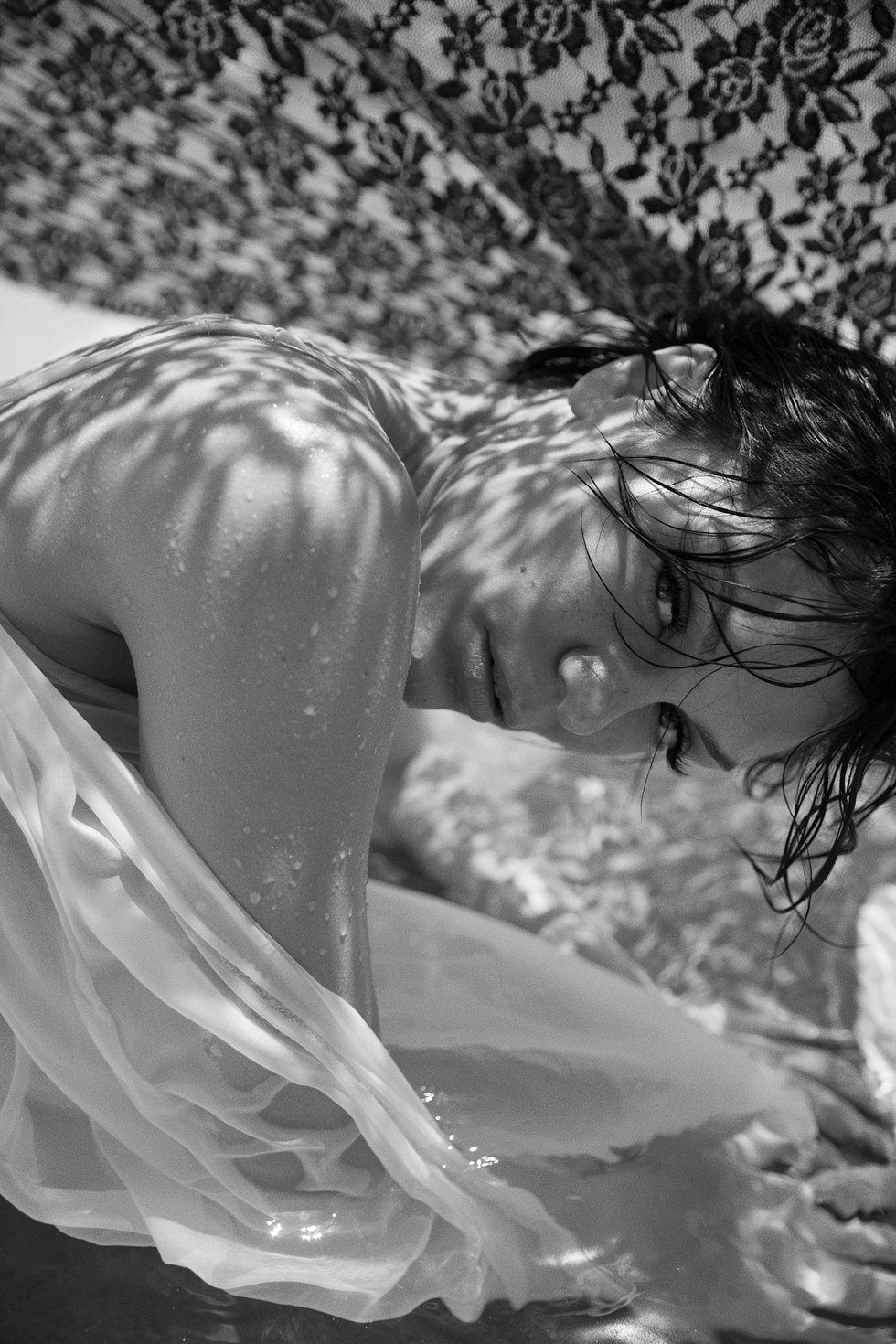 Images courtesy of Brian Ziff / Republic Records
It seems that Jessie J — wide-eyed and wise beyond her years — has returned. For the first time in four years, Jessie has released a new full-length project, or an album that was "never meant to be an album." R.O.S.E is a collection of four mini-EPs, each letter forming an acrostic poem to touch on the most fundamental elements of human nature and, according to Jessie, a "personal achievement." The singer wails, whispers and vocally gyrates her way through Realizations, Obsessions, Sex and Empowerment, effortlessly elevated by each record's soulful and unerringly slick production.
Not that she needs it. An astounding live performer, Jessie can proudly recall recording five songs in three days (comparatively, many artists take a day or two to perfect each track). "You know you just vocal-ed a whole song in 45 minutes," she remembers a shocked producer once exclaiming when she exited the booth after wrapping a record. "I Believe in Love," the final track on Empowerment, hears Jessie breathe her last, earth-shattering note, then, without missing a beat, nonchalantly conclude, "...and we're done!"
Related | 100 Women Revolutionizing Pop
She attributes her incredible voice to refusing the temptations of autotune, something she's watched many of her peers succumb to. "I've always gone the natural way from the beginning and you become what you practice," she says. "Your craft is really the standard you hold for yourself so anything I record, I want to be able to record it better."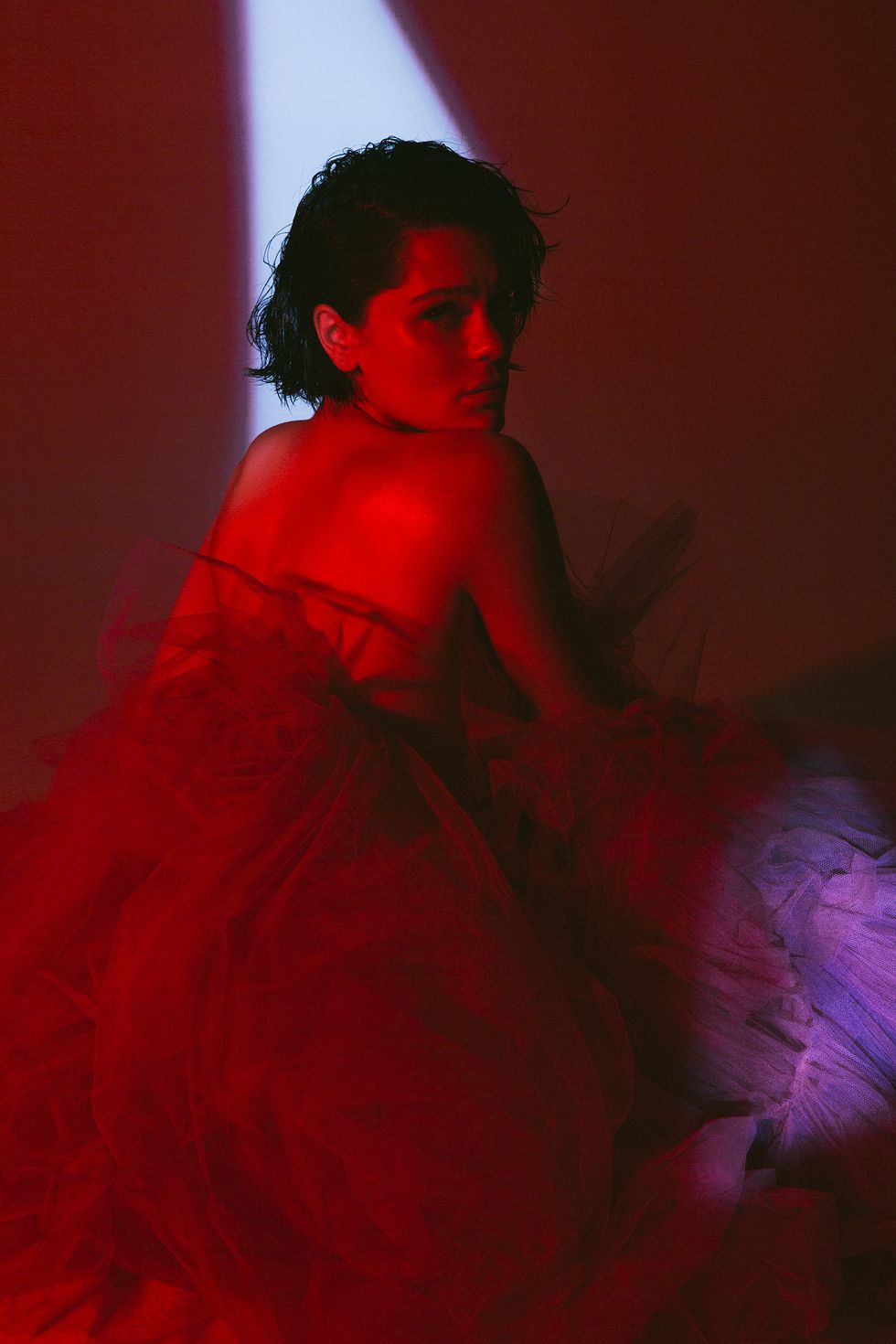 Images courtesy of Brian Ziff / Republic Records
Her career went from strength to strength as her profile grew. Jessie's trademark wit and biting British cynicism brought reality television producers a-flocking in droves; the live-action remake of Grease wanted her vocals, as did animated films... and through it all there was Jessie J, fighting for her brand to be her own. "Do It Like A Dude" was inspired by and drawing attention to men's innate and at times overwhelming power. It was a pre-woke feminist anthem, neatly-packaged and easily-digestible for 2010. While many female pop stars have experienced the structural sexism in the music industry, few turned into a radio favorite.
"Just because I don't have a dick doesn't mean I can't do what you do."
"I remember when I was 18 someone tried to tell me I need to do a feature on this song, and stand in a bikini," Jessie says of "Do It Like A Dude." "I came and did my audition in baggy jeans, a backwards hat, and a t-shirt. I remember going to meetings and always feeling like I was under somebody's power and I didn't like it. And that's where that song came from for me — it wasn't like I hate men it was just like, I can do it better than you. Just because I don't have a dick doesn't mean I can't do what you do."
Over the past year, many male artists, producers and executives with huge platforms have faced accusations of assault and harassment as part of the fall-out from Hollywood's discovery and expelling of abusers. While the music industry's most-menacing men have certainly been shaken by recent allegations, few have been truly toppled. Jessie J's "Queen" is her response to the #MeToo movement and among the tracks that fill her with the most pride — perhaps one of the many reasons R.O.S.E has been cited as her best work. "I love my body, I love my skin, I'm a goddess, I'm a queen," Jessie sings on "Queen," serving as a reminder to women of their worth. It's a song that Jessie believes is bigger than her.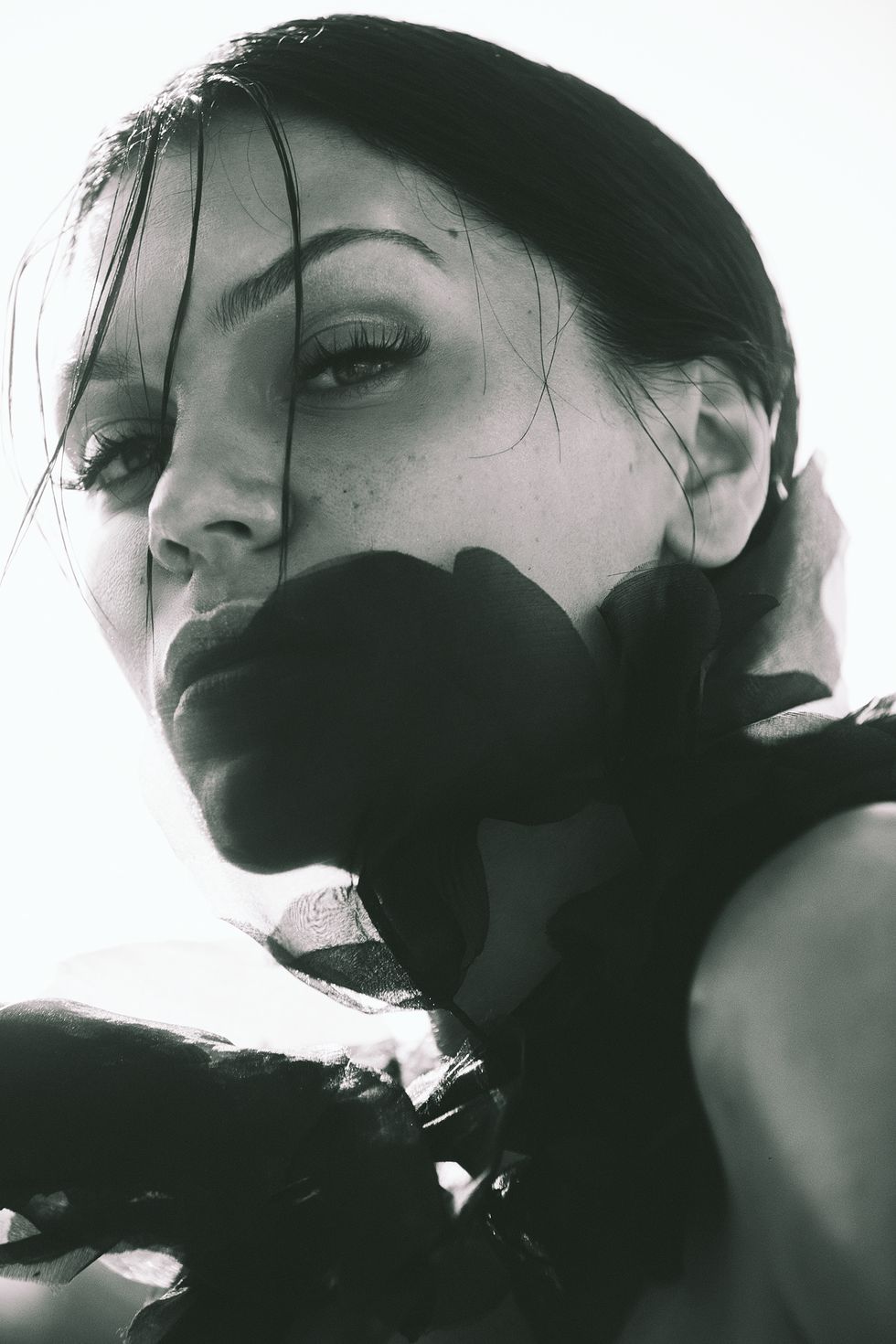 Images courtesy of Brian Ziff / Republic Records
"No one should feel like they should justify their talent by questioning their morals or feel like their dignity is in question," Jessie says of women in music. "I think the only way for it to change is if evil surfaces, and there is a lot of evil surfacing right now. I truly believe that things have to get worse before they can improve, and I think people have to become aware. People aren't actually shocked anymore. There can be no more, 'Oh, so and so came and did this, I can't believe it.' You have to believe it — yes, another young black person is being killed. It's happening. The world is a fucked up place and the best thing we can do is make art and music, and bring people together."
"The world is a fucked up place and the best thing we can do is make art and music, and bring people together."
While the industry craves vulnerability in creative output, it's often rejected in the artists who create the music. "They want you to admit you're kind of fucked up, but not so much because they don't want you to seem fucked up," Jessie says. The pressure of adhering to the multiple versions of Jessie J she was expected to be led her to dash her dreams of becoming a role model. Early in her career, the singer realized "perfection doesn't exist" after seeing first-hand how easy it is to disappoint the fans or industry cheerleaders as a result of human error. Since, she's become repulsed by social media's making light of celebrity struggles. The meme-ing of Rihanna's well-publicized fight with her current boyfriend revolted her ("that cameraman in the bushes hiding is completely wrong and should be illegal"), and she cut off a friend for dressing as the late Amy Winehouse for Halloween because "it was funny."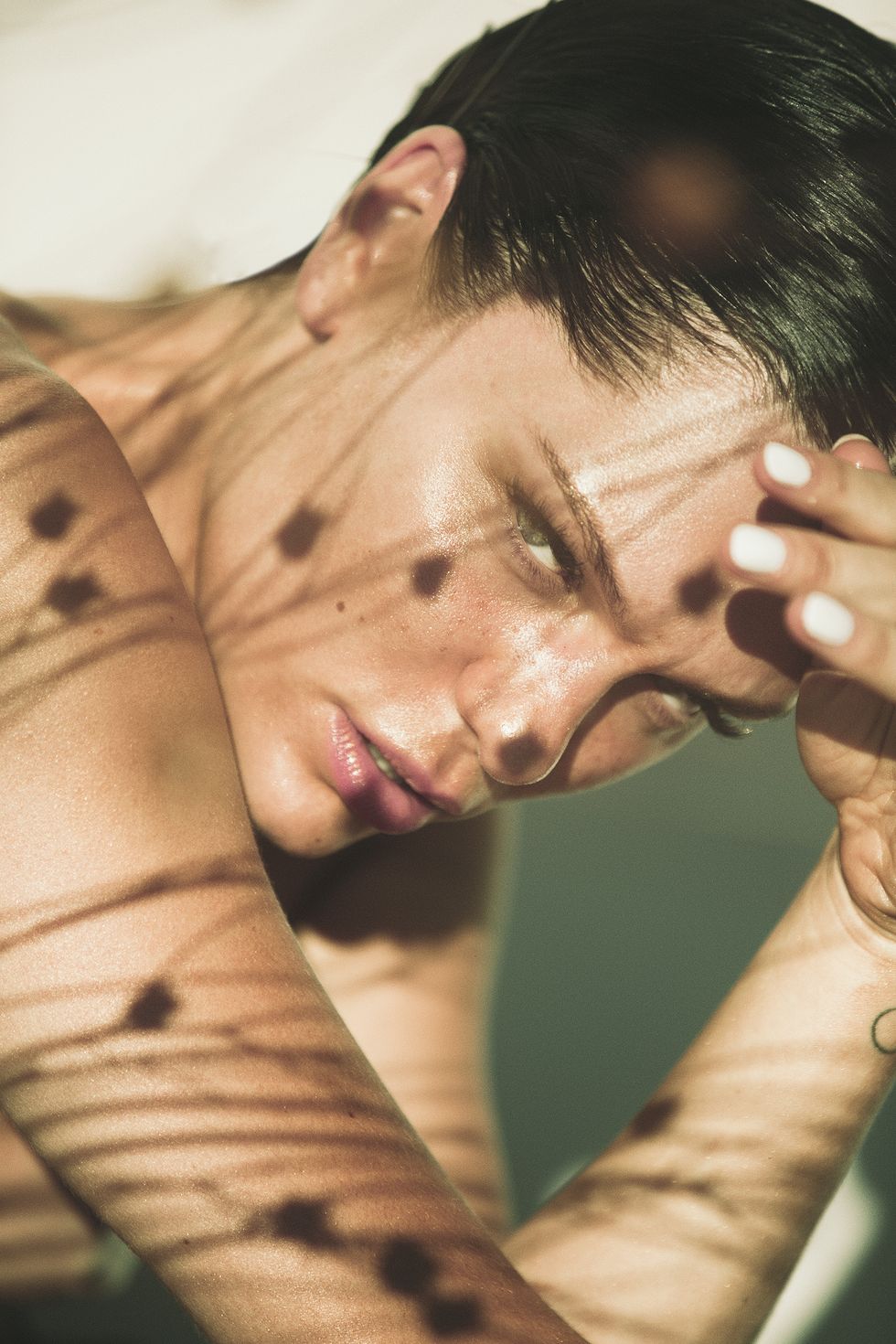 Images courtesy of Brian Ziff / Republic Records
"We didn't sign up for people to laugh at our pain," Jessie says. "But sadly we gravitate towards negativity instead of positivity. When Trump was campaigning, there were so many memes of him that people saw him more than they saw Hillary. He was promoted through negativity. Now I just try to inspire anyone who wants to put me in their life in anyway."
She continues, "I'm proud of how open and honest I was and how I didn't allow my vulnerability to be a weakness. I allowed it to be real, and it was super important for me to talk about myself in a positive and in a constructively negative way. That's what we have to do, we have to challenge ourselves as human beings. Music is like, sometimes you have to hide medication in dog food... you have to hide what people need in something that they like."
Images courtesy of Brian Ziff / Republic Records
And people love Jessie. Her fans have described her as the "Whitney Houston of our generation," and flocked to her comments section with rebuttal when Jessie posted a side-by-side of her and Dua Lipa in the same outfit to announce Lipa wore it better. Relevance has always accrued major cultural (and literal) capital, and with the next generation ever-encroaching it would be tempting for the multi-platinum star to take a well-deserved break. But that's not who Jessie is. In fact, when you show her the suggested path, she doubles-down in her decision to continue creating herself a new route. She's locked in her first-ever arena tour in China — a huge accomplishment for a U.K. artist — before she hits her homeland for more R.O.S.E shows. This year will also bring a full tour of the United States — the first she's embarked on since arriving in LA, with just a dream and her cardigan.
"I feel like I'm only starting to break the seal of what I'm able to deliver for myself creatively and personally."
"There is so much left for me to accomplish," Jessie says. "I feel like I'm only starting to break the seal of what I'm able to deliver for myself creatively and personally. You know I do truly believe that when you're lost and when you're down or you're in a place of darkness, if you allow yourself to grow in the pain, you can find your brightest light."
Jessie J survived the land of fame and excess, and isn't burning out any time soon.
Stream R.O.S.E., below.