On a recent Saturday night in L.A., a crowd of scraggly-haired model boys wearing snapbacks and girls with septum piercings and perfect bone structure were gathered at a photo studio in-between Los Feliz and Silverlake. They'd come out to catch a show by ILoveMakonnen as part of Red Bull's 30 Days in LA series, which was in its final stretch after having taken over the city with concerts by TV On the Radio, Big Sean, Lion Babe, Chromeo, Kiesza, Grimes, and Sylvan Esso, among others. Two days later, the series would go out with a bang by producing a secret show headlined by Nicki Minaj. But on this night the room was packed with kids waiting to see the "Tuesday" rapper as well as openers Basecamp and Jazz Cartier.
Around 11:15pm, ILoveMakonnen took to the stage, wearing sunglasses and a USC Trojans sweatshirt that was shed mid-show to reveal a cut-off jersey with "Star Wars 1977" across the chest. Over the next hour, he teased the crowd with snippets of "Tuesday" and played hits like "I Don't Sell Molly No More" along with tracks off his new EP, ILOVEMAKONNEN 2, like "Trust Me Danny" and "Flippin All Night." As his set progressed and he segued between songs about drugs, clubs, love, loneliness, and back again, he got the audience so riled up that at one point a young woman was overheard saying to her friend, "This almost feels more like a punk show!"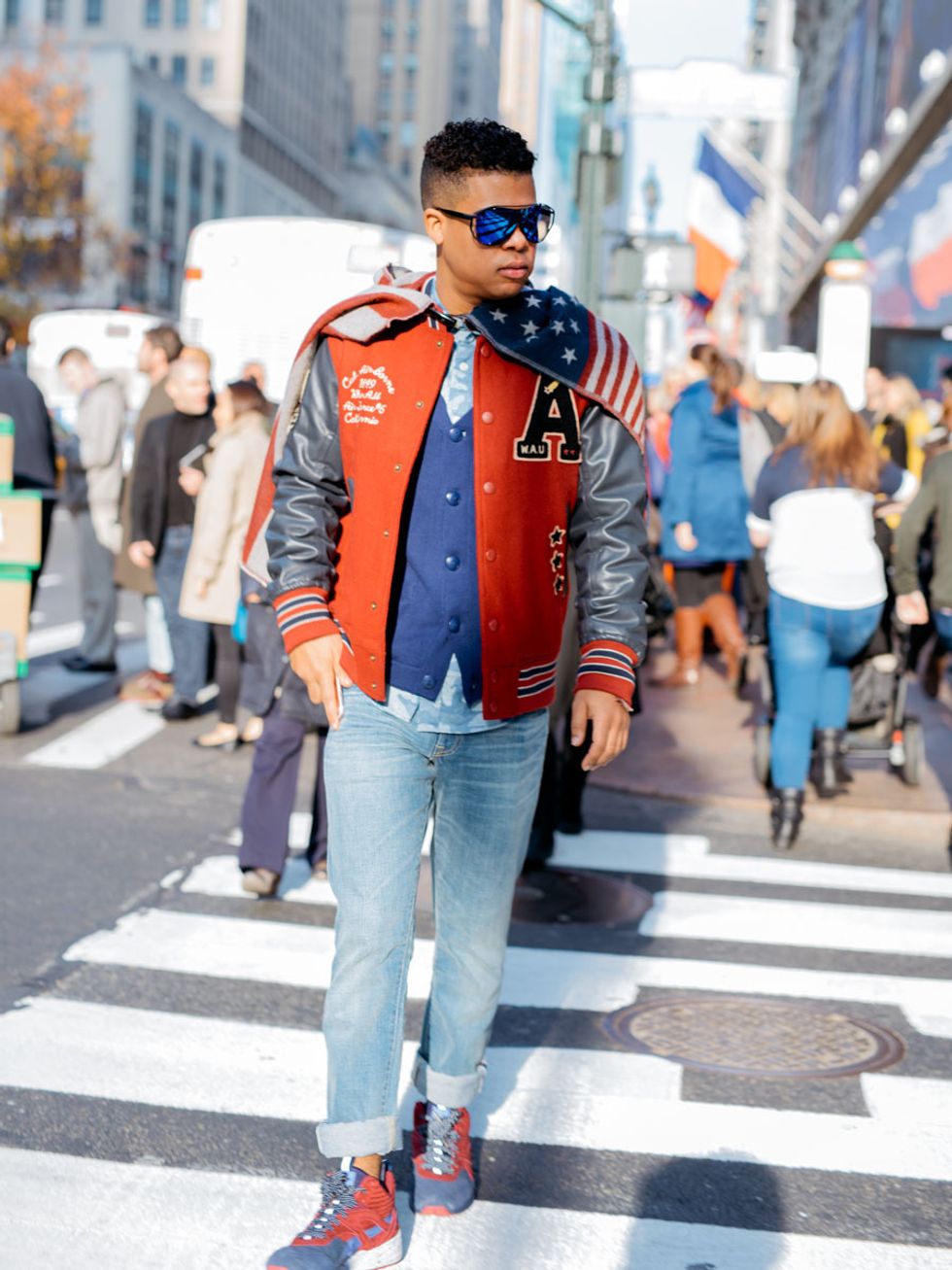 It was hard to believe that it was only a little over a year ago that Makonnen went from being an obscure rapper to a rising hip-hop star, thanks to his explosive hit, "Tuesday," (formerly known as "Club Goin' Up on a Tuesday") and, of course, the memorable verse from Drake on the remix, which propelled the song to even more ears and airwaves when he posted it on SoundCloud. It was the kind of growth you only see in the 21st century thanks to social media, and yet talking to the 26-year-old artist, born Makonnen Sheran, he's ambivalent about the very medium that played a big role in his success.
"People are so into their phones right now," he says a few weeks later back in New York. "Our attention spans are just everywhere. I'm not in a conversation with you, because I'm on Twitter, except I'm not on Twitter, I'm in my fucking emails, but I'm not even in my emails because I'm fucking texting somebody. It's like, 'What? We were having a convo?' I was in my phone deep inside six other apps."
Like any celebrity, he knows it's necessary to have an active social media presence, but he's wary of the role it's started to play in his personal and professional interactions. "Now it needs to be broadcasted online that we're hanging out -- it's no longer personal," he says. "It's like, 'I'm only seeing you now to get views [on Snapchat].'" He finds that these ulterior motives come up frequently in the States, but less so abroad. "In other countries, they really don't sweat me," he says. "I made some good friends in Australia, but in America, it's always this research motive… like you only like me because I have 200k followers and your motive is to get a picture with me so we can tag each other and you can get some followers online." And yet the irony is that in addition to his shoutout from Drake, his profile (and followers) was given a boost last summer after Miley Cyrus Instagrammed a photo of the single art for "I Don't Sell Molly No More" and tagged him.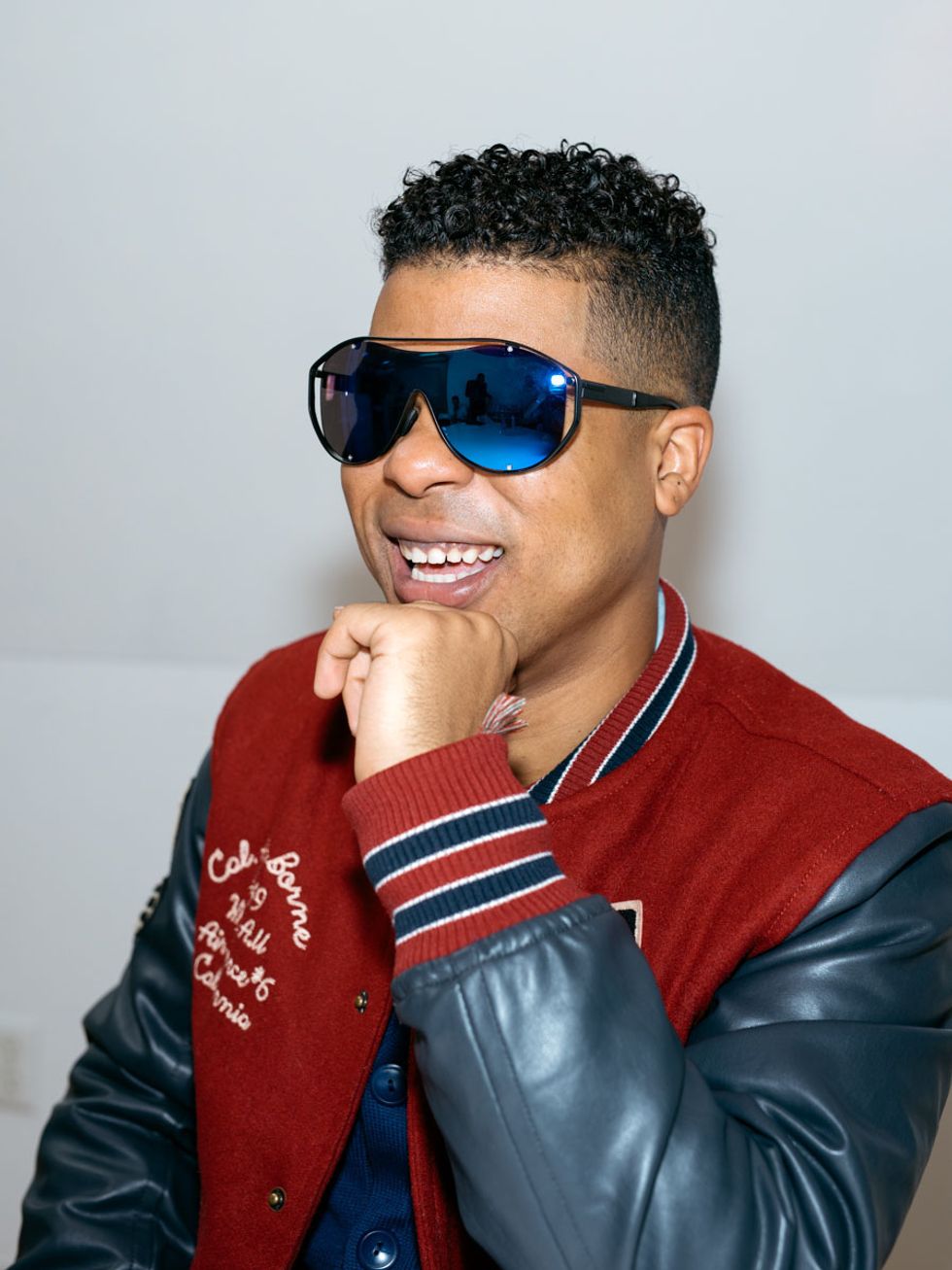 As Makonnen sees it, though, these nods of approval from bigger artists are a necessary part of the industry -- it's the unbridled thirst and social climbing from musicians on the come up that needs to be curbed. "We need people in music to give their critique of new artists," he says, pointing to the fact that since the Internet allows anyone to throw a song they made with Ableton on there, it's harder to find expert opinions to help sift through the noise. "Right now it's majority rule," he adds. Exhorting veterans of the industry, he says, "You have the attention, so bring other artists up under you. Have opening acts. Right now you have a lot of acts that don't even know how to tour because they just got hot off the Internet and don't even know how to do a show."
Unlike many other artists who "got hot off the Internet" and who don't even have to leave their bedrooms to find inspiration, record music, or collaborate with others musicians, Makonnen says that's not his style. "I go out and live," he says. "I go out, party, hang out with people with different lives [than me]. Then I go back to my studio, play some beats, smoke some weed, and just reminisce over all that I saw in a freestyle." He adds, "I enjoy nature -- I like to go out and see the outdoors and see the leaves. I try not to go into other peoples' ideas and follow what they're doing. When I'm creating, I want to keep it fresh and pure [of influence from others]."
But it's apparent that these competing motivations -- the necessity of the Internet vs. the purity of IRL experience, creative isolation vs. being surrounded by a diverse group of people -- are weighing on the young musician. "I'm feeling so lost right now," he says in a moment that's as real as it gets. "I want to be an artist and make music and usher in a new sort of thing... but I don't know if I want to be the first one to go out there. I feel like everything has become really boring and cheesy and lame and tired. The whole of America needs to take 2016 off from entertainment, because we're over-entertained." He continues, "We don't even celebrate any more. With the 'Tuesday' thing, now Tuesday is like the weekend and you get fucked up and then it's Thursday and it's almost the weekend again. The whole week is like party, party, party and if you're not partying, you're hungover, trying to recover to come back out and party."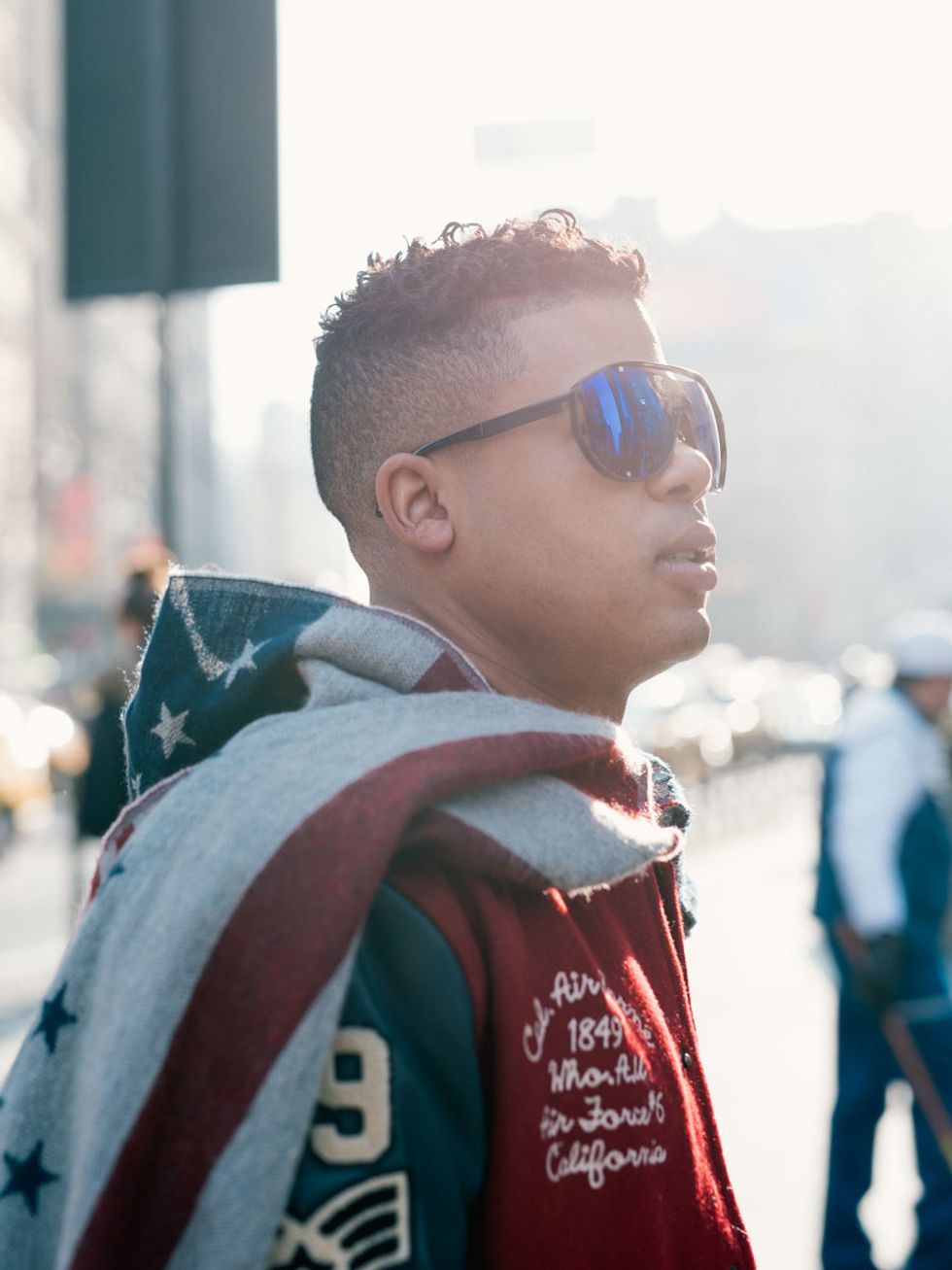 It's sobering to hear an artist who made his name on songs about partying and drugs say these things, but given the demands of the music industry's relentless "release a new track every few weeks, a mixtape every few months, and an album every year and tour as much as possible" cycle, it's no wonder he's wiped out. Throughout ILOVEMAKONNEN2, you can see this evolution in the rapper's interests. Of the seven tracks on the EP, only one ("Flippin All Night") is a trap anthem. Many of the others, like his DJ Mustard-produced track "Second Chance," "I Loved You," and "Forever," featuring Santigold, are ballads about lost love. Even the EP's breakout cut, "Trust Me Danny," is not what it may first sound like. Despite the reference to a "plug" (slang for a drug dealer), Makonnen insists via verified annotations on Genius that the song is, in fact, about music and in this case his "plug" is the track's producer and the titular Danny, 18-year-old Atlanta-based producer Danny Wolf.
It seems like this focus away from partying agrees with him. The pathos in Makonnen's new EP proves he has more depth and storytelling chops than a lot of other young rappers on the scene, while his collaborations with DJ Mustard and Wolf show he hasn't lost his knack for making songs with catchy hooks and ear-pummeling beats. And he's lined up some major collaborators for his debut full-length, mentioning an upcoming studio session with David Guetta and sessions already in the can with Kanye West and Rick Rubin. But for now, he's most looking forward to escaping the hectic music industry for a bit and relaxing in Australia. "I'm excited to take a break from all of this running around," he says. "I'm looking forward to traveling and enjoying things, because I feel like enjoyment has been taken away. I feel like I just need a call from my mom saying, 'Get home, you need to do some chores before you go out and enjoy some more.' It's been such a party -- drink after drink. All you do is go and change your clothes."
All photos by David Cortes


You May Also Like
America
Story by Bianca Gracie / Photography by Joshua Kissi / Styling by Alexander-Julian / Hair by Ursula Stephen / Makeup by Mario Dedivanovic