London-based inclusive sex toy company Hot Octopuss wants everyone to cum. "We believe the world would be a better place if everyone enjoyed happier and healthier sex lives," reads their mission statement.
However, the company is well aware that sex toys aren't the only thing between people and happy, healthy, fulfilling sex lives. Rather, "the principal obstacles... are the stigmas and taboos associated with sex and masturbation."
The company wants their products to be available in a world where everyone feels free and empowered to pursue pleasure. They're addressing both sides of the question with their new gender neutral finger sex toy The DiGiT and a new campaign called #ShowStigmaTheFinger, which visually challenges sexual stigma, stereotypes and discrimination.
Under creative direction from Aleksandra Karpowicz, the campaign's six ambassadors shed their clothes to confront a different sexual prejudice: Ageism, transphobia, body-shaming, mental health, homophobia, colorism, and ableism.
"I'm sticking my finger up to those who think being older than 55 means I'm past my sexual prime. We're constantly marginalized, especially when it comes to sex and dating. Pushed aside in favor of younger, perkier versions. Older men are called eligible bachelors and silver foxes, while older women are dubbed old maids and spinsters." - Lori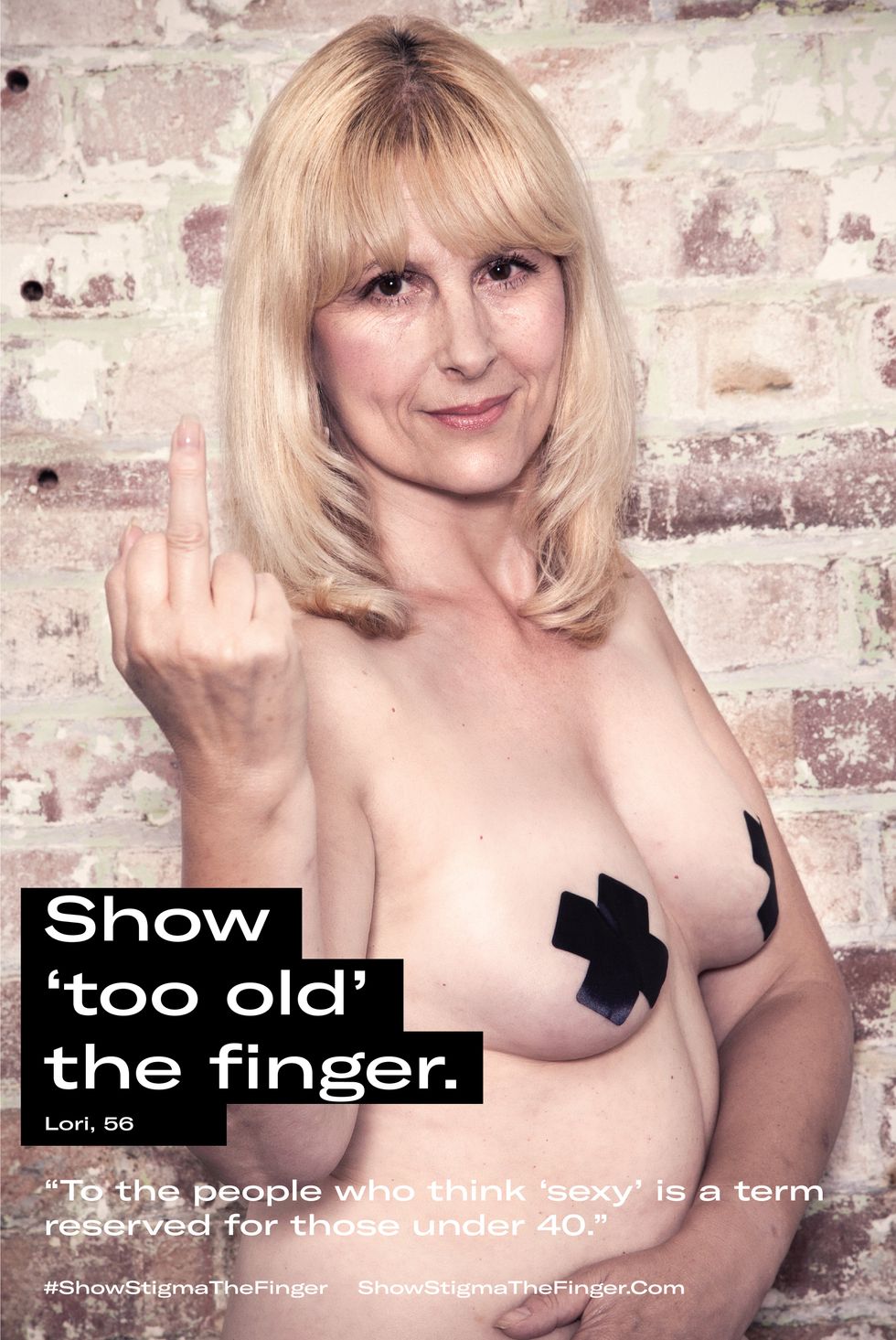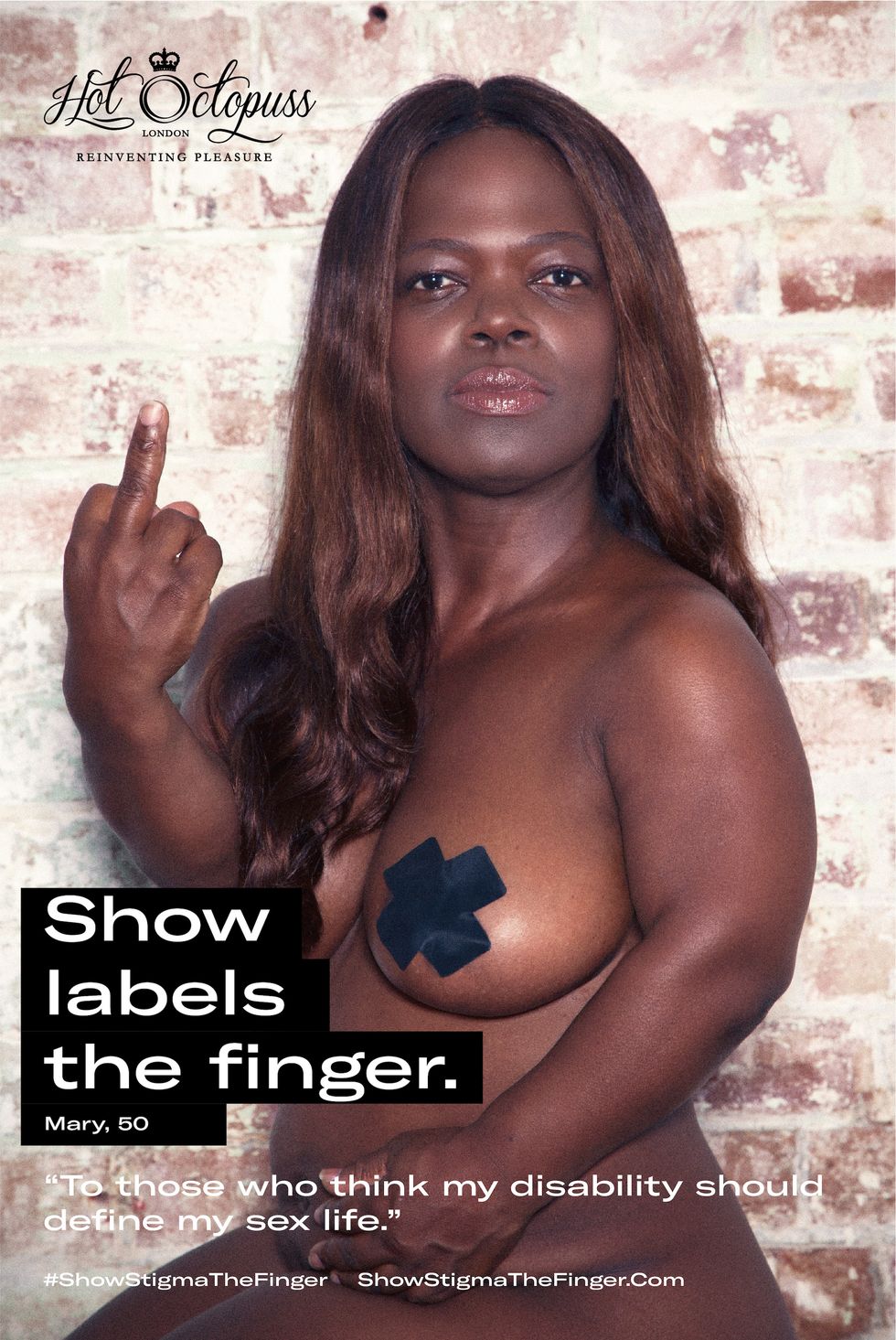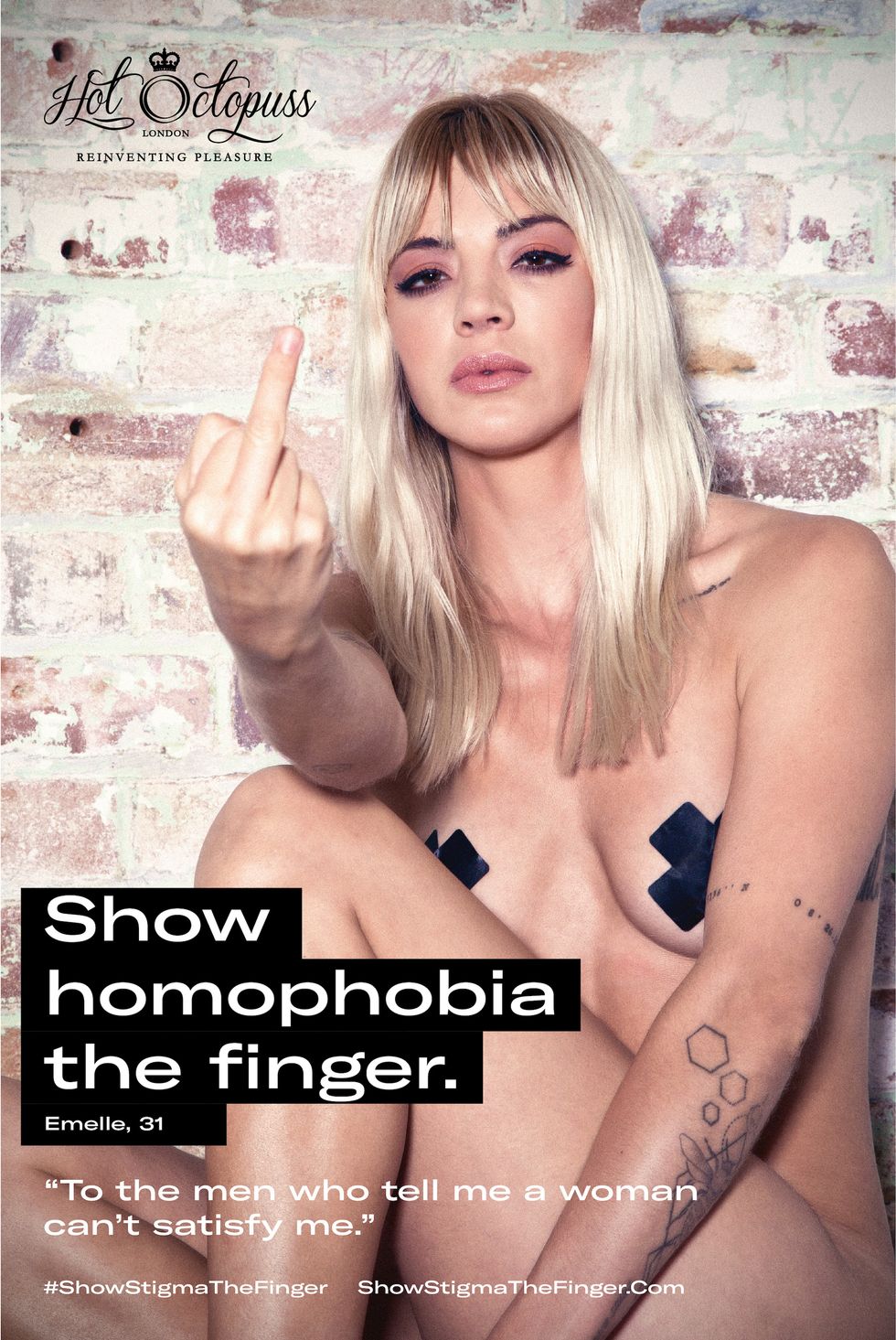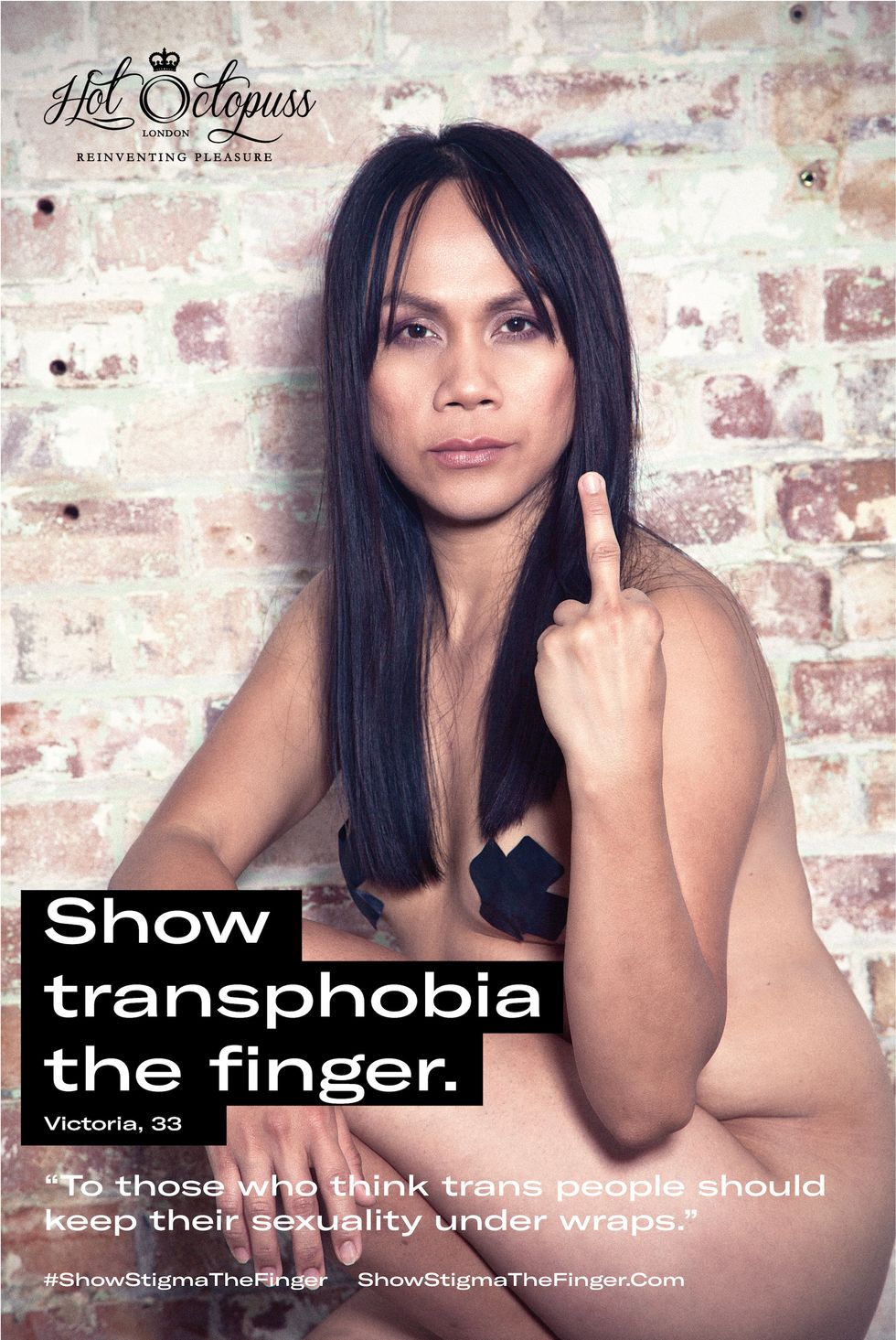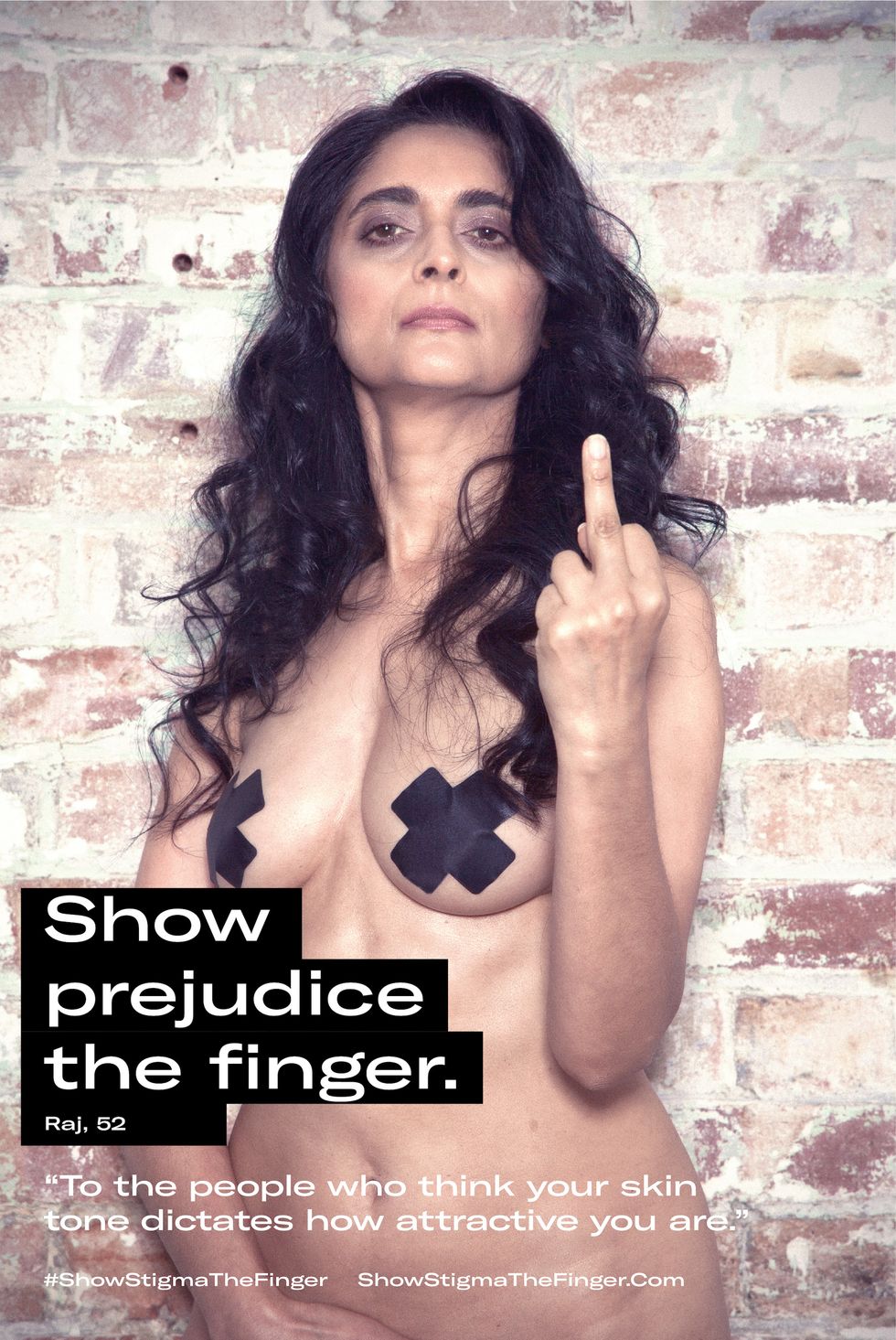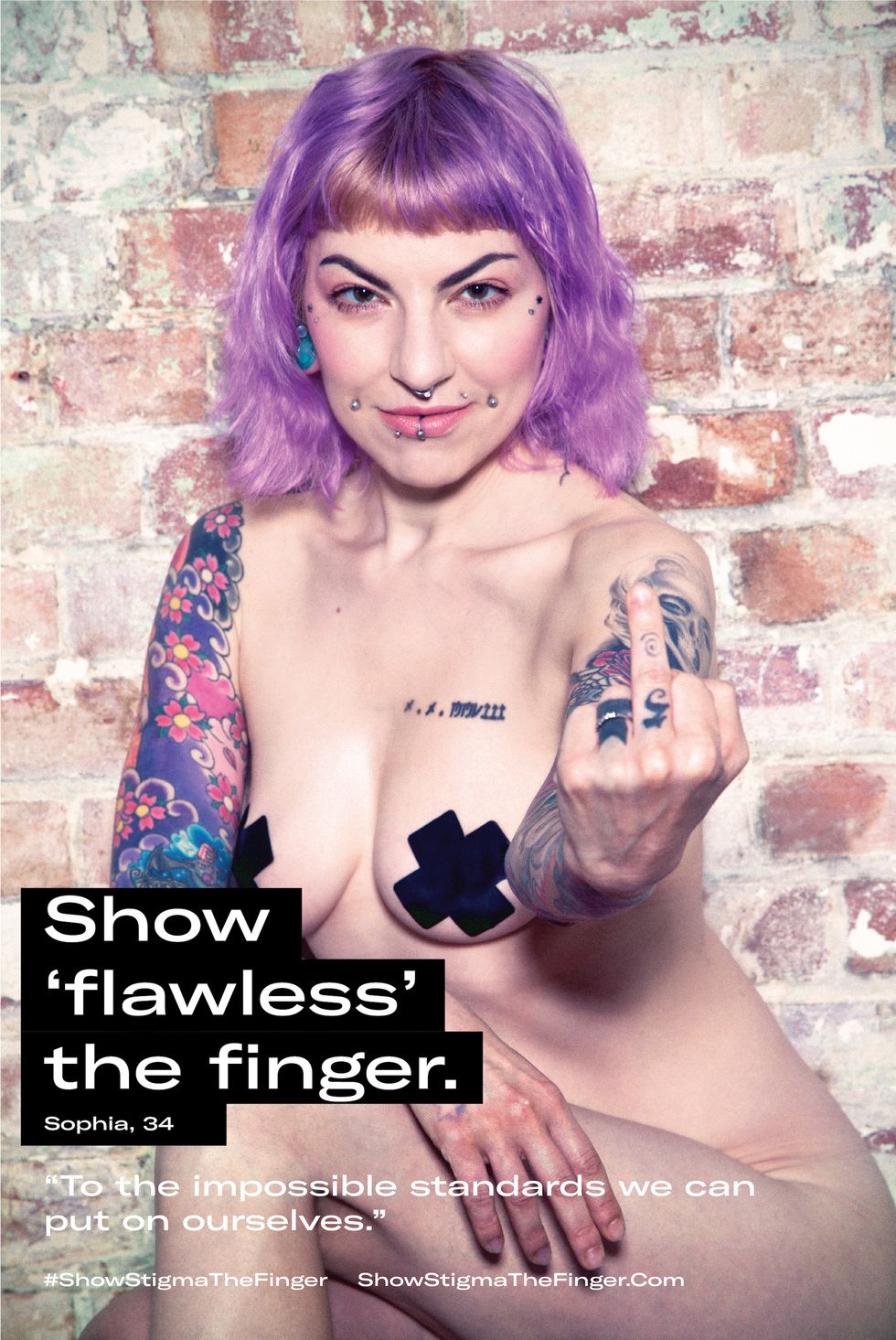 Here's how we know Hot Octopuss' middle finger to existing standards is working: The campaign was intended to be displayed in print and digital ad format across New York City. However, it was banned by numerous media buyers including the MTA, and deemed "too inappropriate."
Rather than ending the campaign when they realized they couldn't advertise, Hot Octopuss partnered with local artists and writers to bring the campaign directly to viewers and readers. It's currently installed in various locations in downtown Manhattan (and will be until the end of 2019), well as being shared by supporters online.
"The stars of the campaign are giving a fearless F-you to years of stereotypes that society has placed upon them," says Julia Margo, Co-founder and COO of Hot Octopuss. "They're standing up for anyone who's ever been told they are too big, too old or not pretty enough to enjoy sex. It's our responsibility to make sure these voices are not silenced, so we are going ahead with the campaign despite what the authorities say."
For every DiGiT purchased, Hot Octopuss will be donating profits to charities chosen by the campaign's activists, which include Human Rights Campaign, Little People of America, SAGE, Race Forward, Project HEAL and National Center for Transgender Equality.
Photos courtesy of Hot Octopuss
Sign Up For The Morning PAPER