19-year-old Minnesota model Halima Aden made history this month, appearing as the first model wearing a hijab on the cover of Allure's July issue.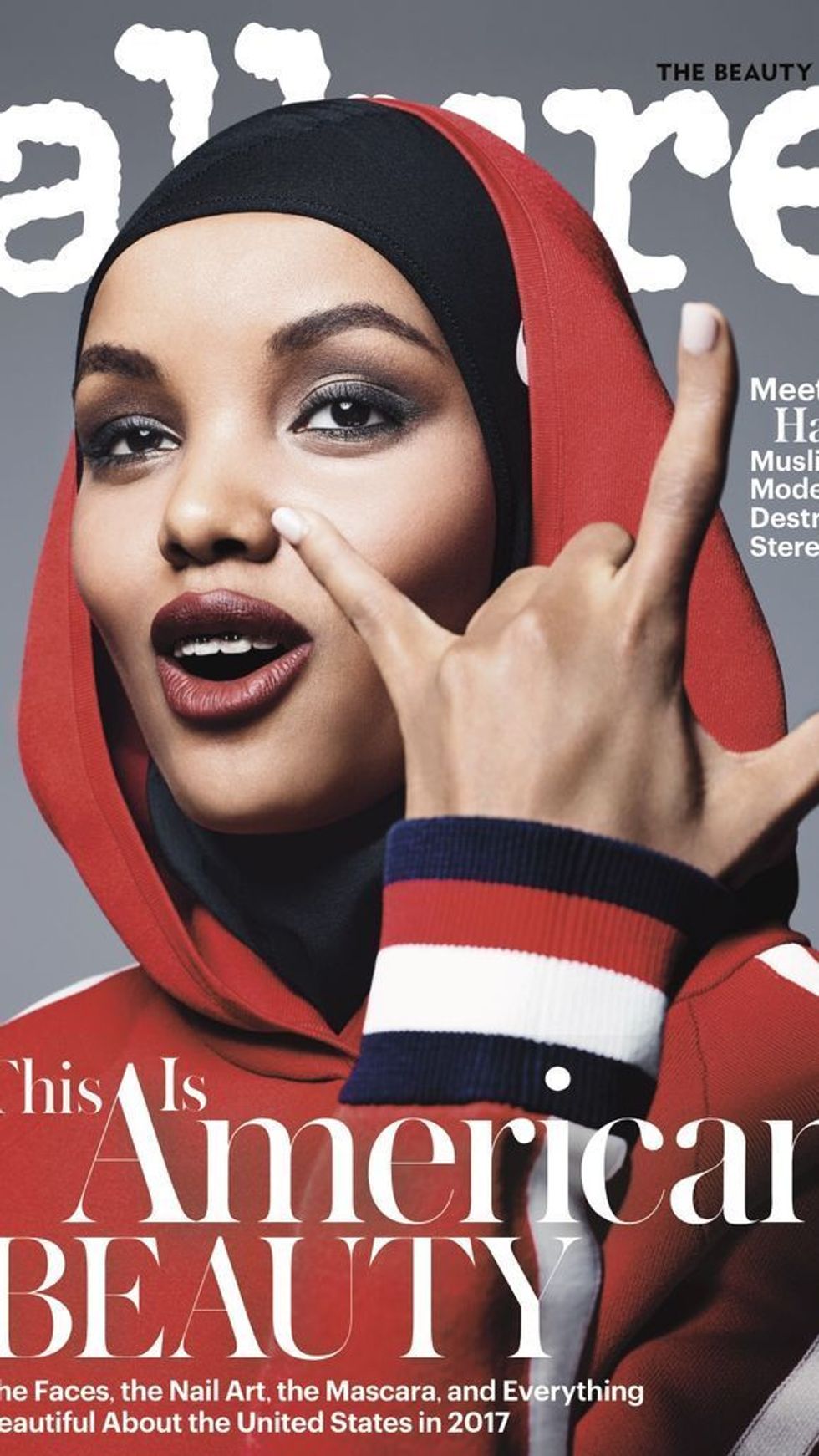 Born in a refugee camp in Kenya, Aden moved with her mother to St. Cloud, Minnesota at the age of seven.
Inspired by her mother ("every little girl looks up to her mom so much — that's your first hero"), Aden began wearing a hijab at the age of eight, and said it's simply another part of how she interprets her religion.
For the shoot, Aden sports one of Nike's new lightweight "Pro Hijabs" (Dolce & Gabbana and H&M have also incorporated hijabs into recent campaigns).
She says the hijab offers her a shield from the blistering gaze of a society hell-bent on deconstructing a woman's looks.
"Society puts so much pressure on girls to look a certain way," she told Molly Young for Allure. "I have much more to offer than my physical appearance, and a hijab protects me against 'You're too skinny,' 'You're too thick,' 'Look at her hips,' 'Look at her thigh gap.' I don't have to worry about that."
Aden entered the Miss Minnesota USA pageant after graduating high school, and has since appeared on the runway for major designers like Yeezy, Max Mara and Alberta Ferretti.
The cover's release comes just days after the murder of 17-year-old Muslim girl in Virginia, whose mother said she believes her hijab was the trigger for the attack. At a time when anti-Muslim sentiment in Western countries is on the rise and there's arguably never been a more dangerous time to be a visibly Muslim woman in America, representation like this is increasingly important (and welcomed).

Check out the rest of Aden's shoot here.
Sign Up for the Morning PAPER