Designer Giambattista Valli told reviewers this season that his fall 2019 collection was about "living without restrictions and free from conventions." Floral gowns, marabou strappy sandals, little leopard print dresses and sleeves that were imbued with Victorian construction (think: poufs and flounces) were the mainstays of the feminine collection. Along with that, coquettish images from Guy Bourdin influenced the aesthetic. Here's everything else you need to know about the show.
The main print in the collection was comprised of girlish florals in shades of purple, pink and dark blue. These ultra-wearable dresses were puffed at the sleeves and ruffled at the hems.
Sleeves took elements from Victorian fashion. They were puffed at the top into rounded structures or cut high near the neck. Paris Fashion Week has had its fair share of shoulder moments and this was one of them.
Plenty of the floral dresses had matching bandanas, which lent a bohemian sensibility to the collection. Eyelet and crochet details reinforced the message.
High-Low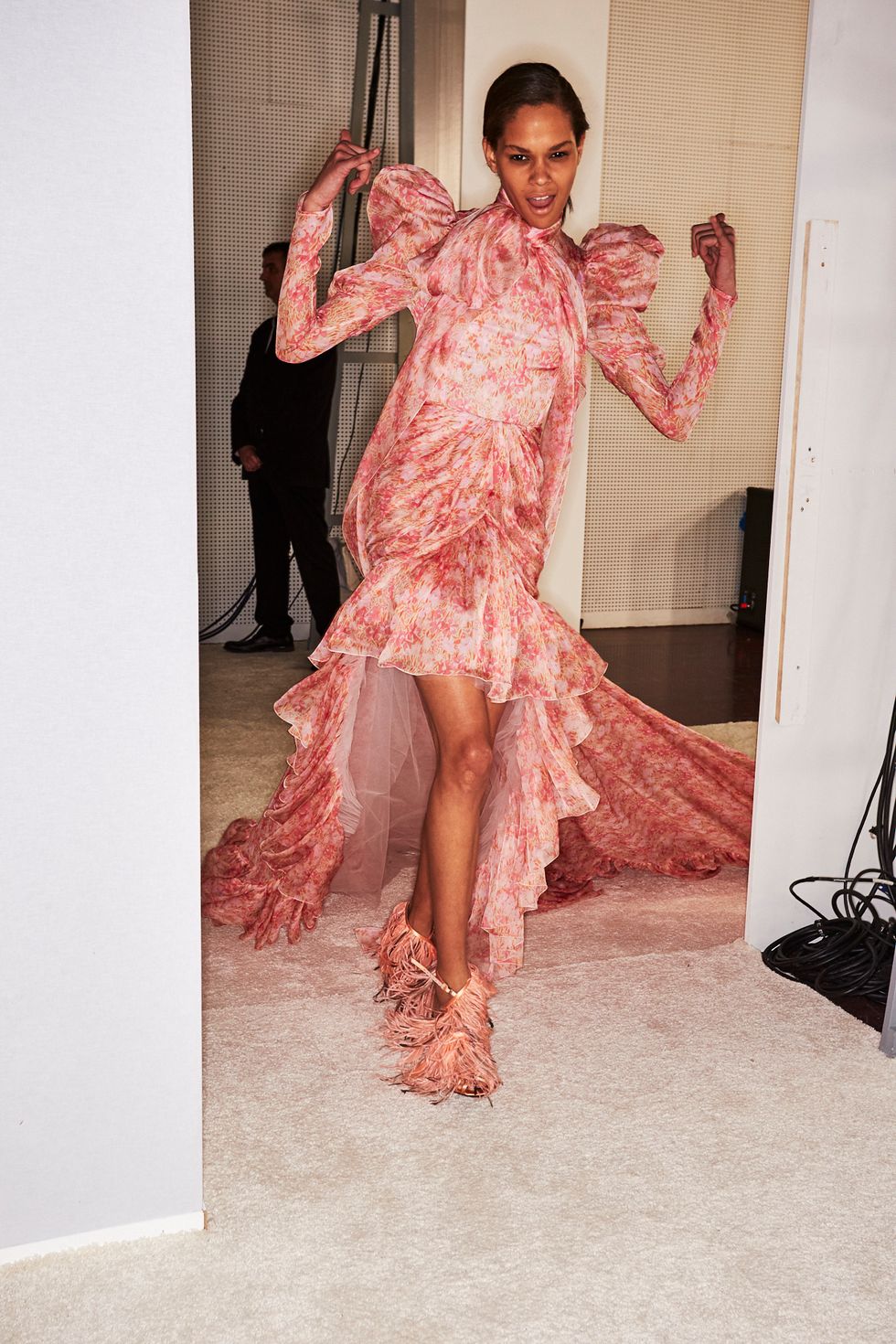 Giambattista Valli loves to end a show on a dramatic note, and this season, the designer did that by way of flowing floral dresses with high-low trains. The look was romantic and unusually summer centric for a fall collection.
Little leather jackets in shades of white and black were thrown over dresses long and short. The result were outfits that felt contemporary and exactly like the kind of outfits real women who love fashion wear in their day-to-day lives.