Unlikely heroes in unexpected situations wearing day glow leotards are all things that we can get into, so we decided to partner with Netflix and take over the iconic Muscle Beach in Venice, CA for a star fueled day filled with work out classes, original show merchandise, free limos and light painting photo booths.
Nine of the cast members, along with the show creators, a slew of influencers and two of the original GLOW members from the '80s descended on the traditionally "male dominated" space to transform the beach into a pink GLOW experience for fans and media alike to enjoy.
Check out all the action and be sure to check out season 2 of GLOW, now streaming on Netflix.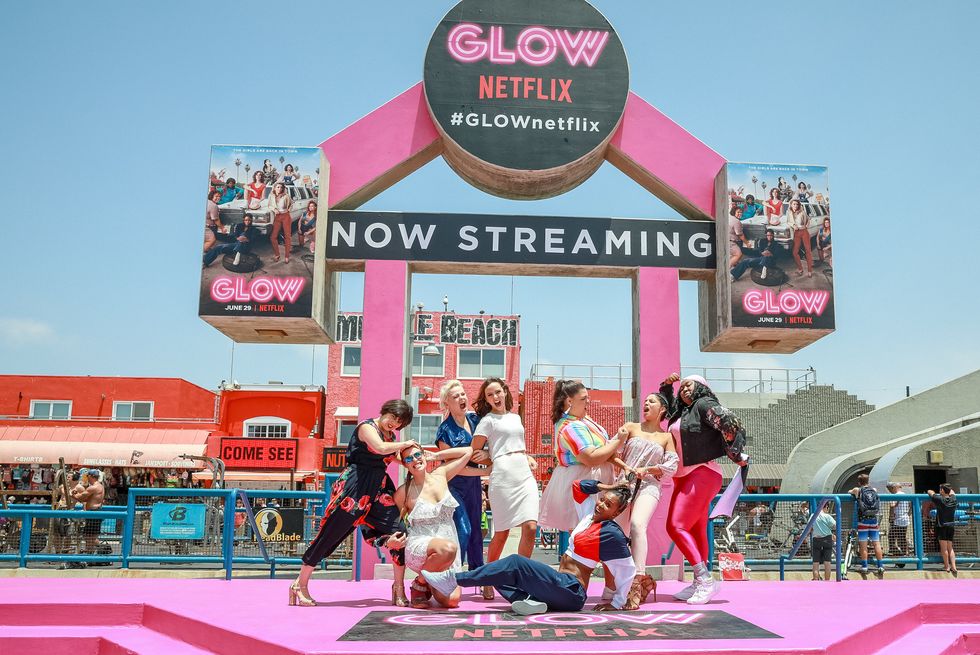 This cast clearly likes each other.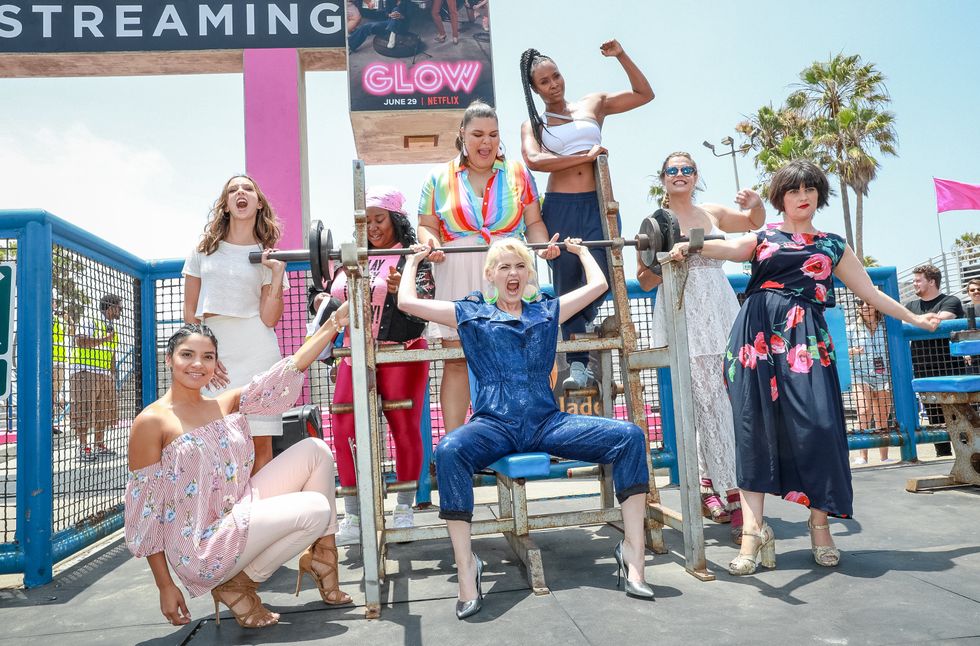 The cast worked it out at the iconic Muscle Beach in Venice, CA.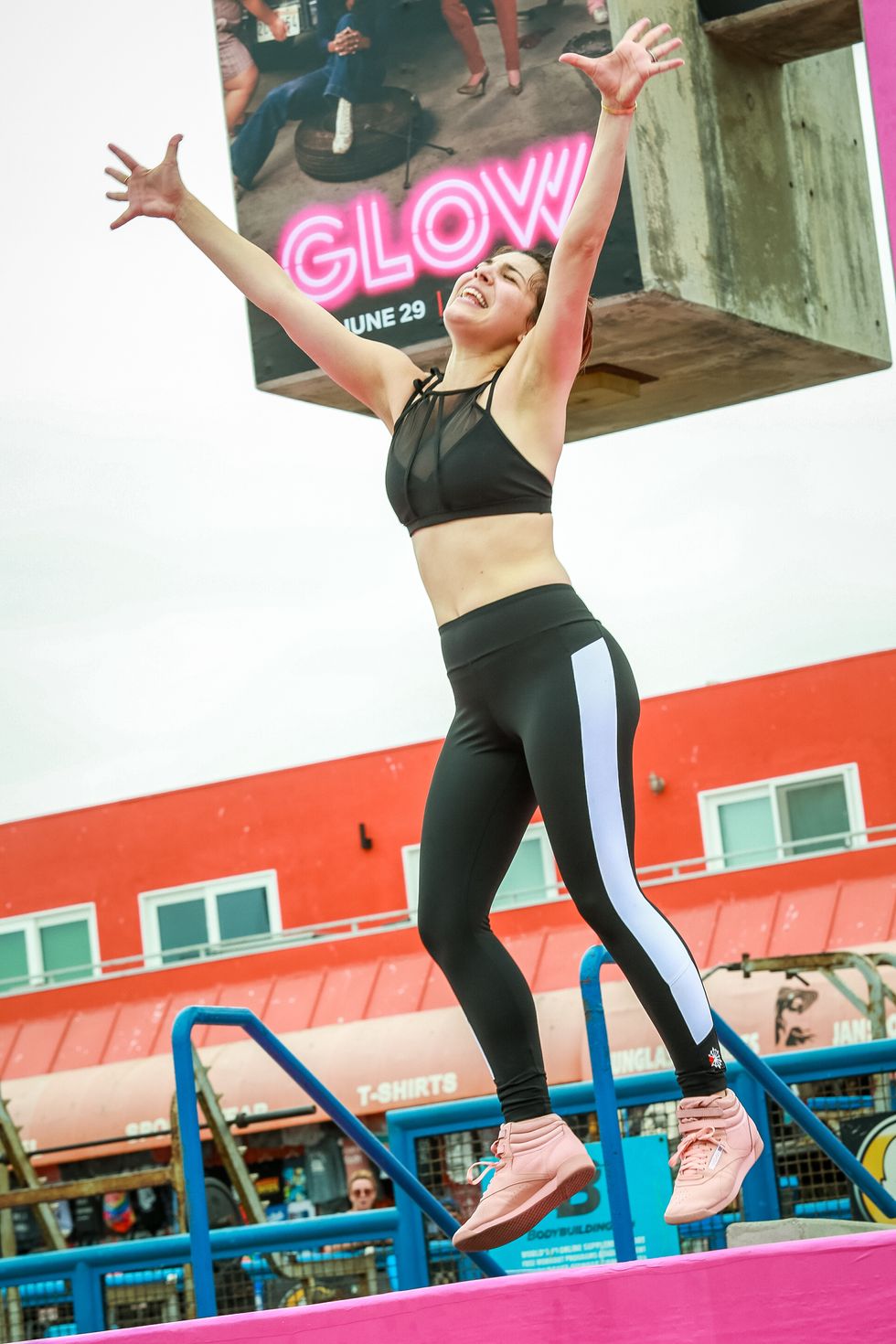 Fitness Instructor Danielle Cuccio kicked off the day with her unique Yoga Booty Ballet class.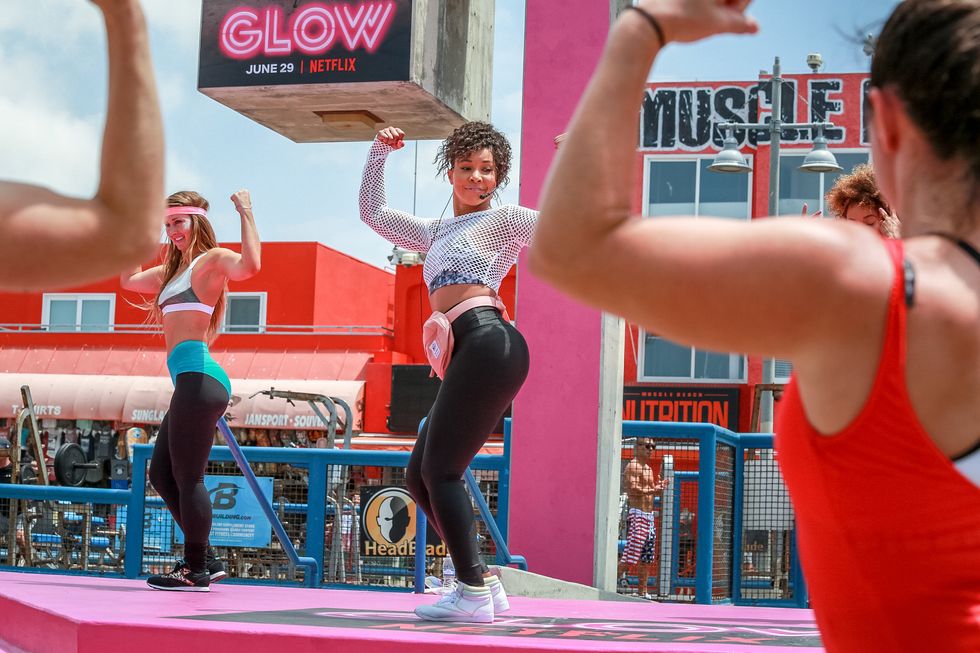 Hollywood fitness trainer, Jeanette Jenkins, kept the crowd physical with her '80s aerobic class.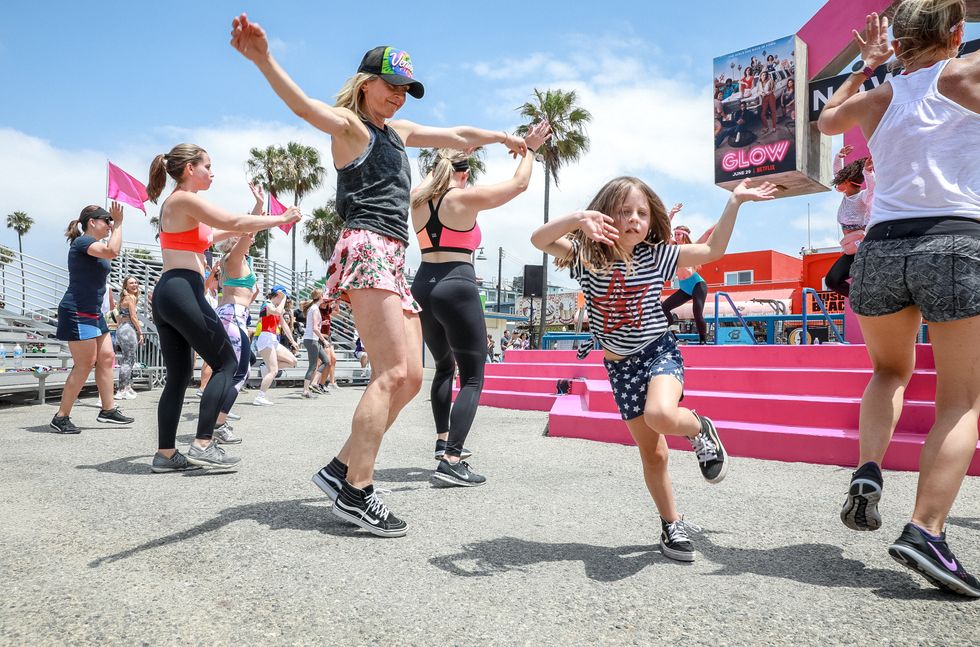 We don't sweat, we GLOW!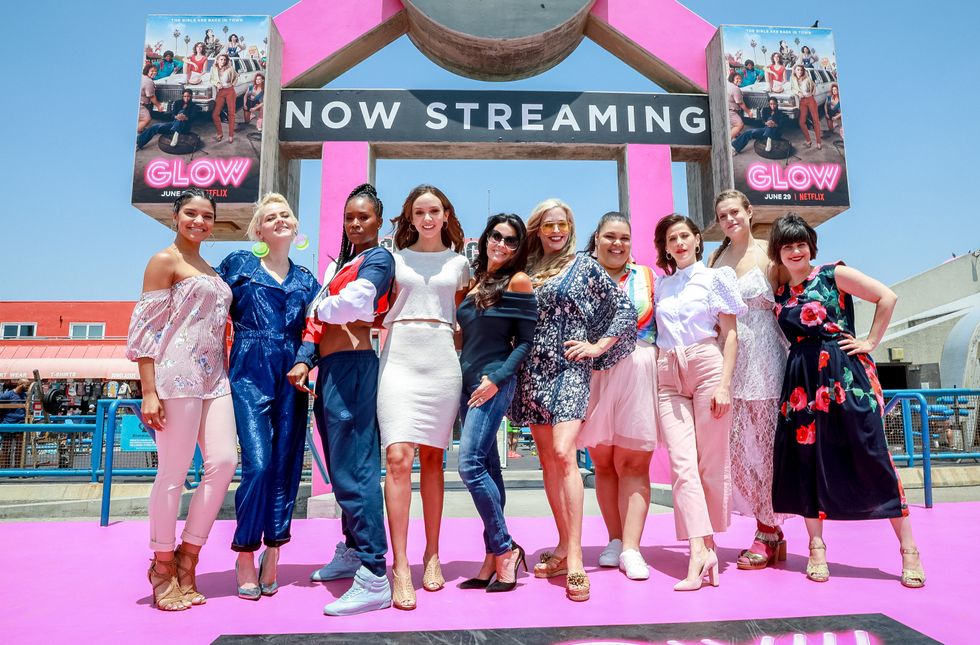 Two of the original GLOW girls from the '80s even showed up with the current cast!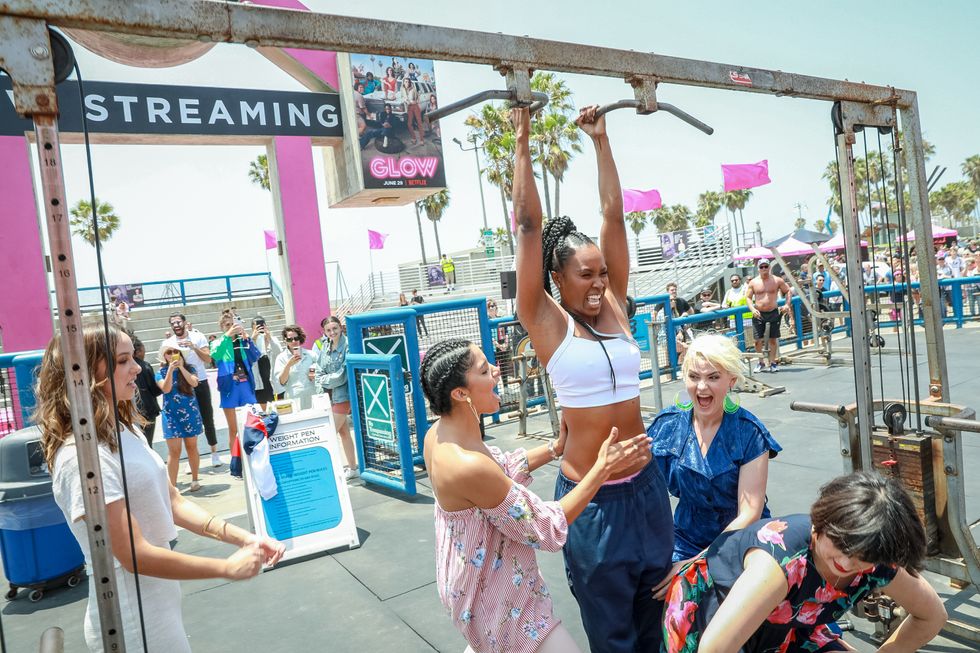 Actress Sydelle Noel showed the boys how it's done.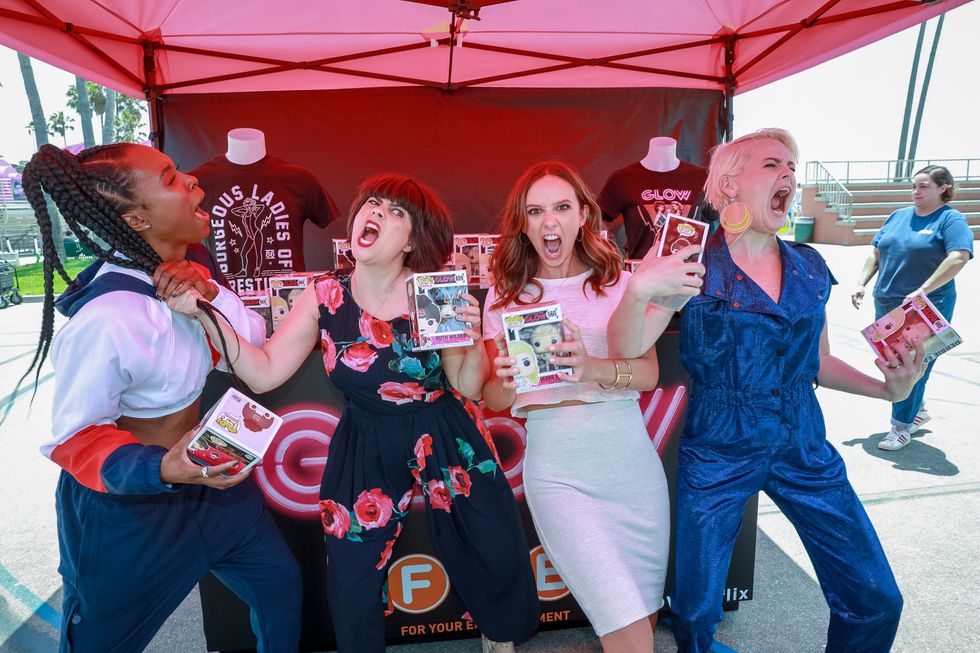 Sydelle Noel, Rebekka Johnson, Britt Baron, and Kimmy Gatewood created a frenzy over exclusive show merchandise onsite.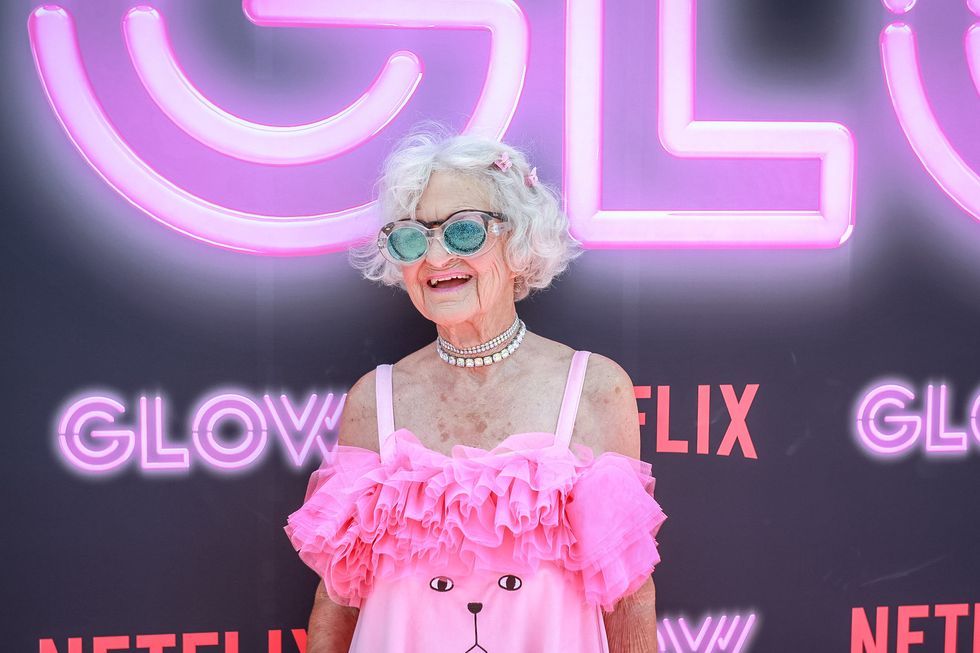 Bad bitches stick together, so of course Baddie Winkle was on hand for all the action.
Related | Baddie Winkle Is Bad to the Bone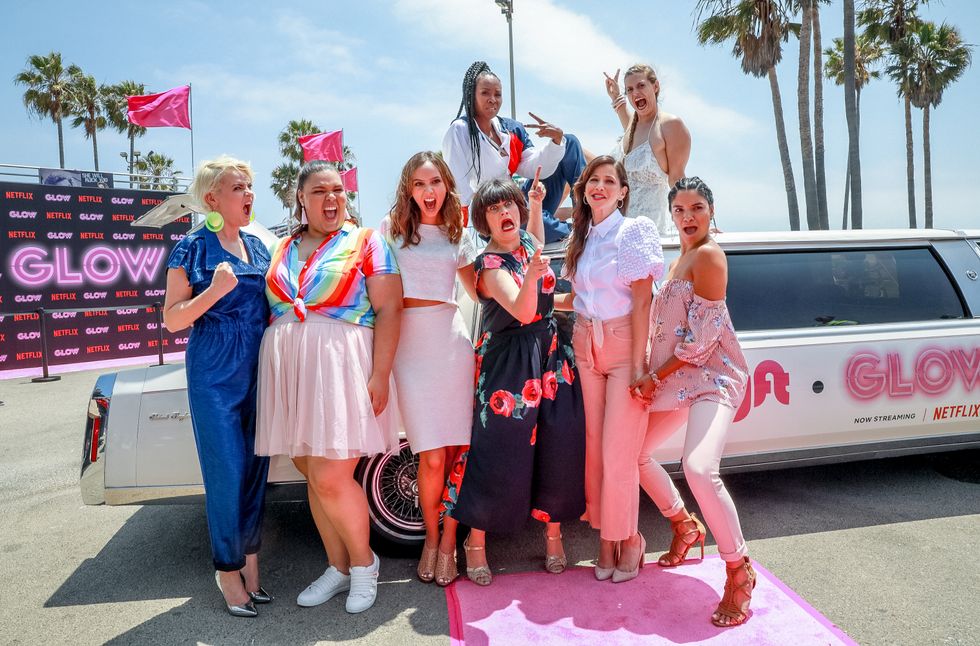 This is how we roll.
Photography: Monti Smith
Video: Jason Maughan