Designer collaborations are nothing new, but the partnership between high-octane streetwear brand GCDS and the world's largest pasta producer Barilla is certainly unexpected. The two parties joined forces earlier this year with a capsule collection of sweatshirts and beanies, and now they've teamed up again on a campaign with an all-star, diverse cast.
The short film, directed by Nadia Lee Cohen, shows a group of famous faces like Lindsey Wixon, Anna Cleveland, Violet Chachki, Nikita Dragun, and Aweng all performing different activities before getting notified that "Dinner's Ready." The connected scenes switch from a brick wall to a subway train, jazz club, hair salon, and convertible car before the entire "family" shows up at Sophia Loren's door.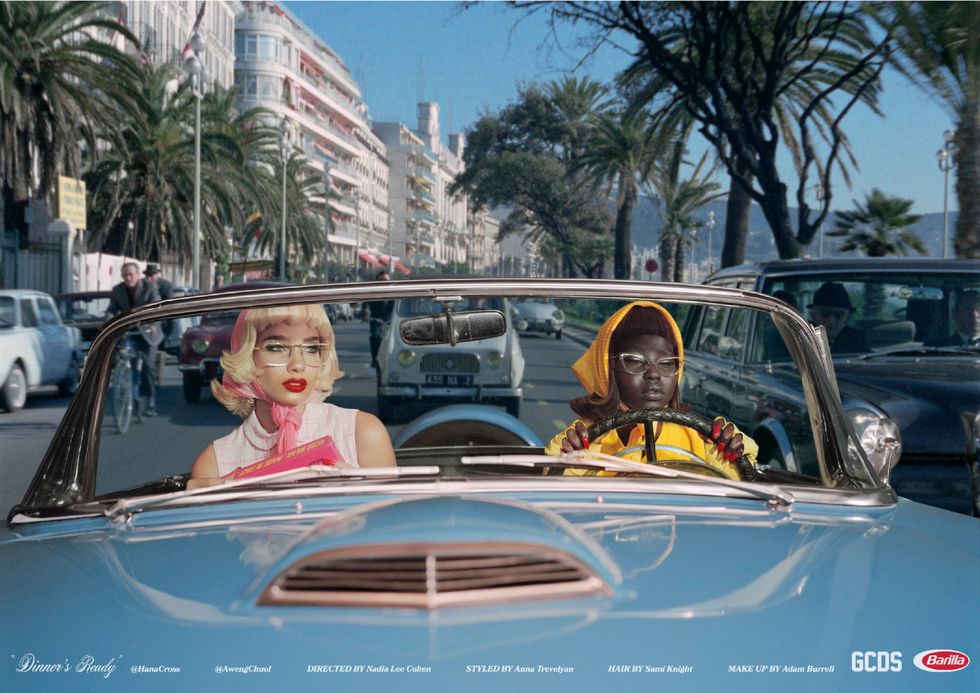 The crew of models, drag queens, artists and influencers all gather around the dinner table for Loren's hearty meal of spaghetti with tomato and basil. "E' Presto!" she exclaims ("dinner is ready!"). Cohen's video was inspired by 1960's technicolor back lots from the films of Douglas Sirk and Alfred Hitchcock, and showcase a message of inclusivity and diversity in order to display "The New Barilla by GCDS."
Check out the full video below.
Music
Story by George M. Johnson / Photography by Mason Poole / Styling by Shiona Turini / Hair by Nakia Rachon / Make-up by Rokael Lizama / Creative direction by Andrew Makadsi